What is Methylisothiazolinone?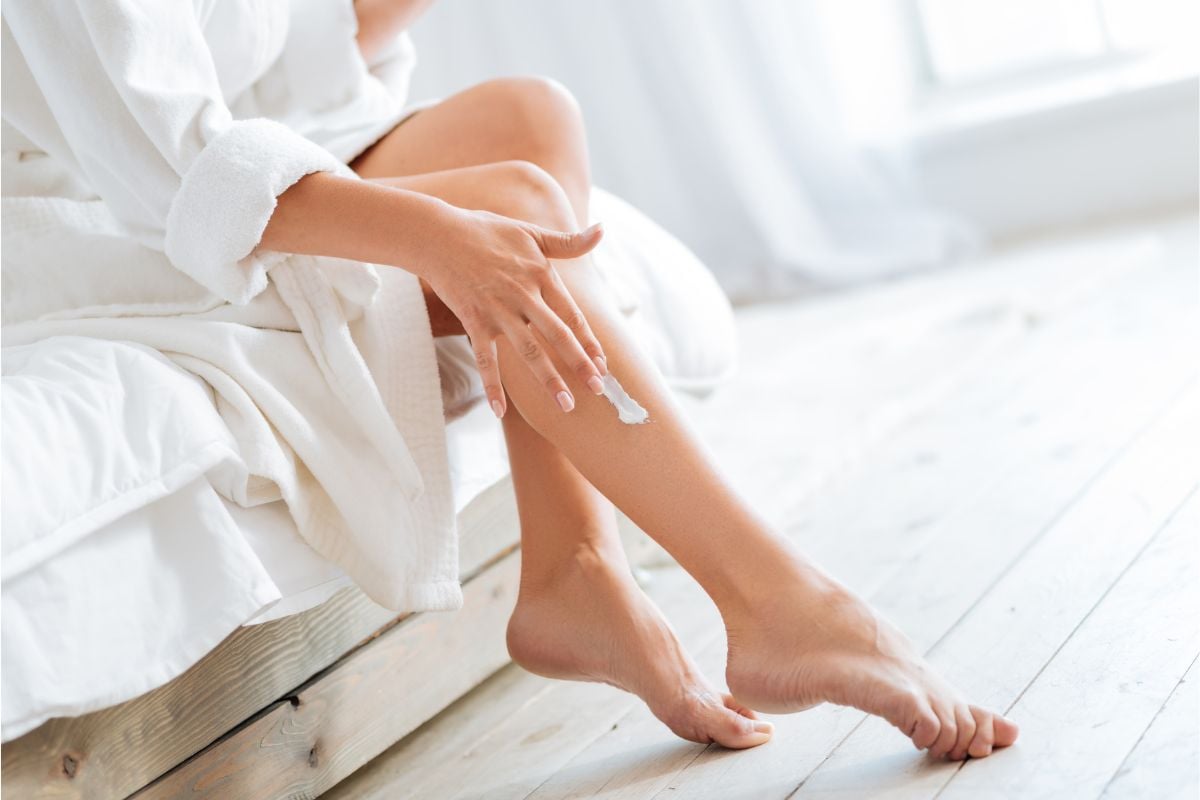 This post may contain affiliate links. To read our affiliate policy, click here.
Most responsible consumers turn over products they buy to read the ingredients on the label. Often, though, the ingredients are a lengthy, jumbled mess of consonants and vowels representing products a person has never heard of. Then, unless a consumer has a known allergy, they turn the item back over, checkout, and use the product regardless, trusting the companies and the government to use and require only safe ingredients in mass produced products.
Unfortunately, the products lining our store shelves are laden with toxic ingredients unsafe for our bodies and the environment, which is why I have dedicated this blog to reading labels for you and breaking down their most enigmatic ingredients. One such factor is methylisothiazolinone (MI or MIT). Though it is in wide use, it poses a number of health risks to the consumer population. This post will investigate these dangers and ultimately answer the question: Is methylisothiazolinone safe?
What is Methylisothiazolinone?
Methylisothiazolinone is a common preservative used in house cleaning supplies and personal care products, including makeup, lotions, shampoos, conditioners, dish soaps, laundry detergents, and more. It is also sometimes used for industrial purposes in painting, manufacturing, metalworking, mining, and sanitizing. You will often see methylisothiazolinone mixed with methylchloroisothiazolinone (MCI) to make a particularly effective isothiazolinone preservative.
Methylisothiazolinone Other Names
2-methyl-4-isothiazolin-3-one
2-methyl-2H-isothiazol-3-one
2-Methylisothiazol-3(2H)-one
Neolone 950 preservative
OriStar MIT
Microcare MT
MI
MIT
What Is Methylisothiazolinone Used For?
Personal care products
Makeup
Baby hygiene products
Sunscreens
Liquid soaps
Liquid laundry detergent
Hair dye and treatments
Some household cleaners
Various industrial products like paint, glue, cutting oils, and paper coatings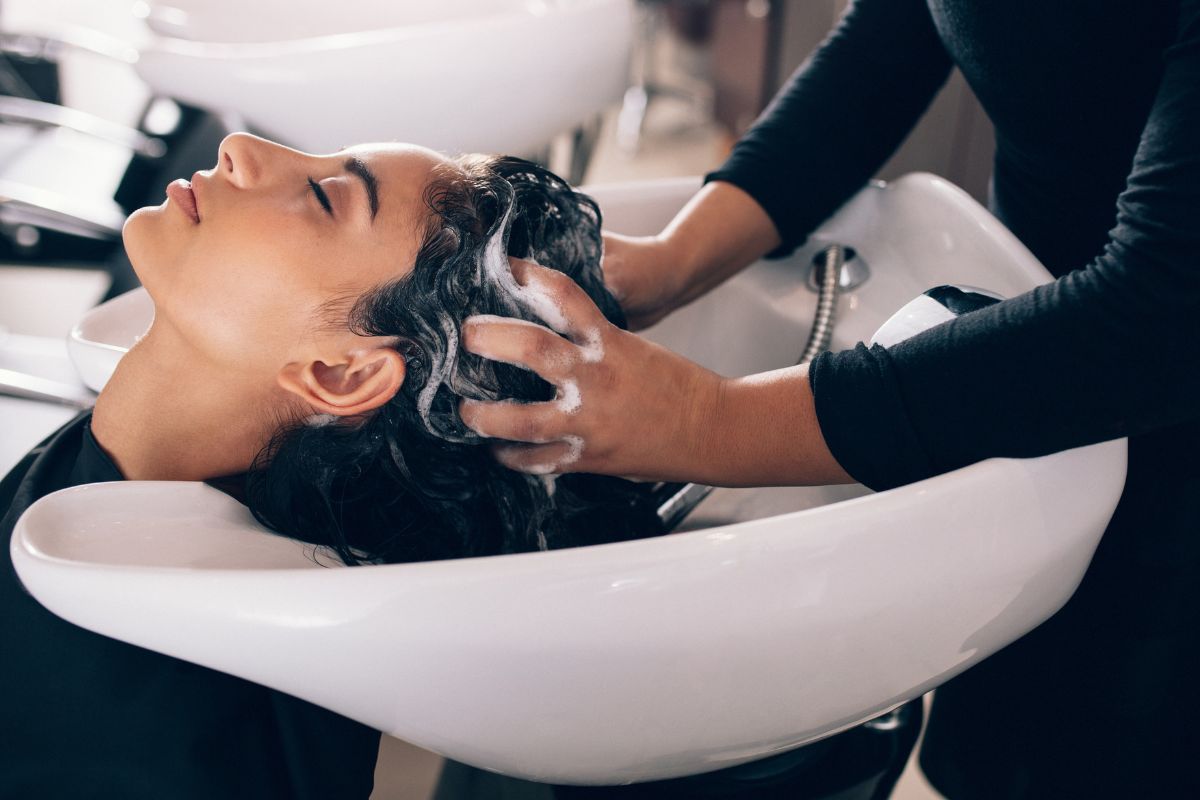 Is Methylisothiazolinone Safe?
Methylisothiazolinone has several possible negative side effects. Allergies to methylisothiazolinone are among some of the most common allergic reactions from cosmetic products (source). In addition, those with an allergy to MI may experience contact allergy symptoms including skin irritation and dermatitis.
Because of skin trigger concerns, both the EU Scientific Committee on Consumer Safety and Canada Health have deemed the product unsafe, and have subsequently banned its use in leave-on products (such as lotions or sun protection). Additionally, they have limited its use in rinse-off products, stating concentrations of methylisothiazolinone greater than 0.0015% are not permitted. Furthermore, the European Chemical Agency defines methylisothiazolinone as a skin sensitizer.
Though the U.S. has no ban or limits on methylisothiazolinone, and it remains in wide use, the US Cosmetic Ingredient Review Panel does not recommend using leave-on products with concentrations exceeding 0.00075% or rinse-off products with concentrations exceeding 0.0015%.
In addition to contact allergy concerns, in vitro studies suggest that prolonged exposure to low levels of methylisothiazolinone may have harmful consequences to the developing nervous system of a fetus (source and source). However, it's unclear whether MI in beauty products would have this same neurotoxic effect displayed in the studies. Though, it is useful to be armed with the full spectrum of potential harm methylisothiazolinone use could present.
Methylisothiazolinone Side Effects
What Products Contain Methylisothiazolinone?
Shampoo
Conditioner
Hair dye and other hair treatment products
Hairspray
Body wash
Shaving cream
Lotion
Sunscreen
Deodorant
Makeup remover
Mascara
Liquid soaps
Liquid laundry detergents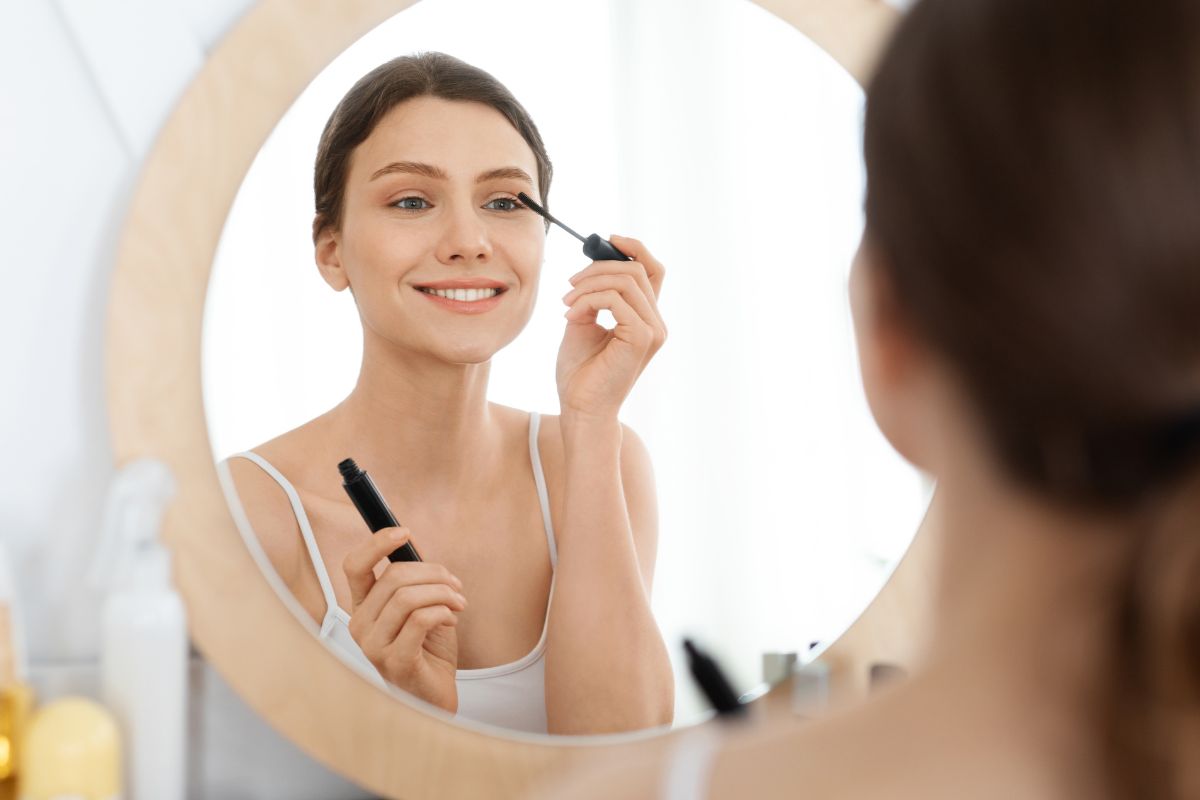 Methylisothiazolinone Free Products
None of the products in my shop include methylisothiazolinone, but I thought I would include some of my favorite brands in the personal care and house cleaning products categories. Most of the products that contain methylisothiazolinone can likely be replaced with items from one of these brands.
I also put Crunchi to the test using our 5-Step Signature Research Method, and I can say that, in my opinion, Crunchi is the best non-toxic makeup on the market. They never greenwash or falsely advertise, also, all of their ingredients are truly safe. In fact, I've researched every ingredient in their product line and personally use many of them. Other independent reviews and research have also deemed their products safe.
Beyond their quality ingredients, I also appreciate their plastic-free packaging and the fact that Crunchi has joined forces with 4Ocean to help clean up our waterways. Furthermore, you can read my review of Crunchi makeup products here and get $10 off your first purchase over $50 with my advocate/affiliate link. I've listed a few of my favorite products below, but it's important to note that all of their makeup and personal care products are free of methylisothiazolinone:
Finding safe, chemical-free sun protection is not always an easy task. Most sun protection include unsafe ingredients like methylisothiazolinone, oxybenzone, octinoxate, and plenty more. Beauty By Earth is a brand that uses natural, organic ingredients in their sun protection to make a product that's both safe and effective. The sun protection have no parabens, phthalates, isothiazolinone preservatives, or nano-particles, but instead uses many organic oils and plant extracts to make their sunscreens.
In fact, I have used their mineral body sunscreen, facial sunscreen, and sunscreen stick and have had good results with all of them. You can also read more about non-toxic sunscreens for adults here and safe sunscreens for children here.
Pure Haven is one of the best places to get non-toxic products, because they have a huge catalog of personal care items and cleaning supplies, letting you get everything you need in one place. None of their products include methylisothiazolinone or other isothiazolinone preservatives, and instead they use their own patented plant-based preservation system called "Pure Protect." Further, I especially appreciate the fact that they make sure their products are free of any contaminants.
After trying and liking their products and researching their business model, I also feel confident their business practices are ethical and helpful for women who want to create extra income.
In addition, their shop includes nearly all the replacement products you'd need to become a methylisothiazolinone-free home, including personal care items, baby products, makeup remover, shampoos, conditioners, hair styling products, face sunscreen, body sunscreen, cleaning supplies, and more.
Moreover, they carry both products scented with essential oils and essential-free products to suit your preference. You can read my review of Pure Haven, then browse some of my favorite products from their website: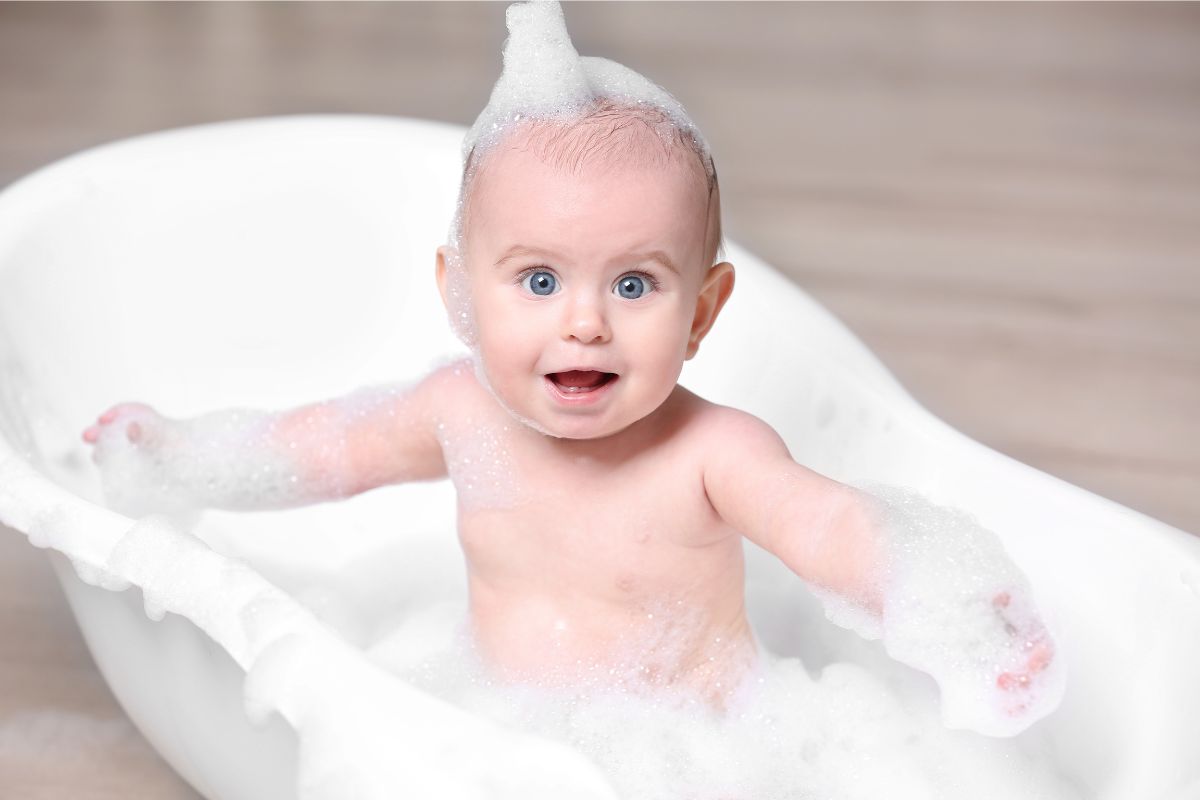 Primally Pure is another personal care brand that provides a number of methylisothiazolinone-free replacements for your everyday items. In addition, each product is derived from certified organic ingredients sourced from top-quality, family-owned farms. They also believe fewer ingredients are better and include only what is necessary in each of their products. I recommend their baby balm, body butter, skin serums, and deodorants. Most customers don't realize the toxicity of most antiperspirants, but you can read my non-toxic deodorant guide to learn more.
Branch Basics is my top pick for any house cleaning products. They have a unique system in which one non-toxic, methylisothiazolinone-free concentration formulates all of their cleaning supplies. You simply vary the concentration as directed, and you can curate everything from dish soap and hand soap to laundry detergent and all-purpose cleaner. It's a true all-in-one product that's completely safe and reduces waste by having one product to suit all your needs.
You can get the full cleaning system on their website that includes glass or plastic bottles (I recommend glass) specially designed for the diluting process. Once you have the bottles, the Branch Basics concentrate is the only cleaning solution you'll ever need to buy again. We use it in our home, and it's really effective. You can read more about why I consider Branch Basics cleaning products to be a top brand here. (Additionally, here are more safe laundry detergents.)
There are no entirely safe permanent hair dyes out there. However, you can find some lower-toxin options on the market, which can be read about in my Permanent Hair Color eBook. Though you can make your own informed decision on hair color, it is not something I recommend often. Instead, I appreciate products like Hairprint hair color restorer, which uses a natural formula that is methylisothiazolinone-free to restore the natural color of your hair.
They also have a line of safe shampoos and conditions that apparently work well for coarse, coiled, and dry hair . You can find more information on safe shampoos and conditions here, and remember to read my review of Hairprint products.
Conclusion About Methylisothiazolinone
Methylisothiazolinone Is Unsafe And Should Be Avoided In All Personal Care And Cleaning Products.
What we put in on our bodies and in our homes should be free of allergens and toxic chemicals. However, many common personal hygiene products and house cleaning supplies include dangerous ingredients like methylisothiazolinone (MI). Methylisothiazolinone is likely a toxic component, and if you see any forms of the product listed on a label, I would not recommend using it.
Opt for one of the other brands in this article or in my shop. All of my recommendations are safe and, of course, free of methylisothiazolinone and its methylchloroisothiazolinone counterpart. Always read the labels on your products and use my blog as a resource to identify mysterious ingredients and make the best choice for your home and body.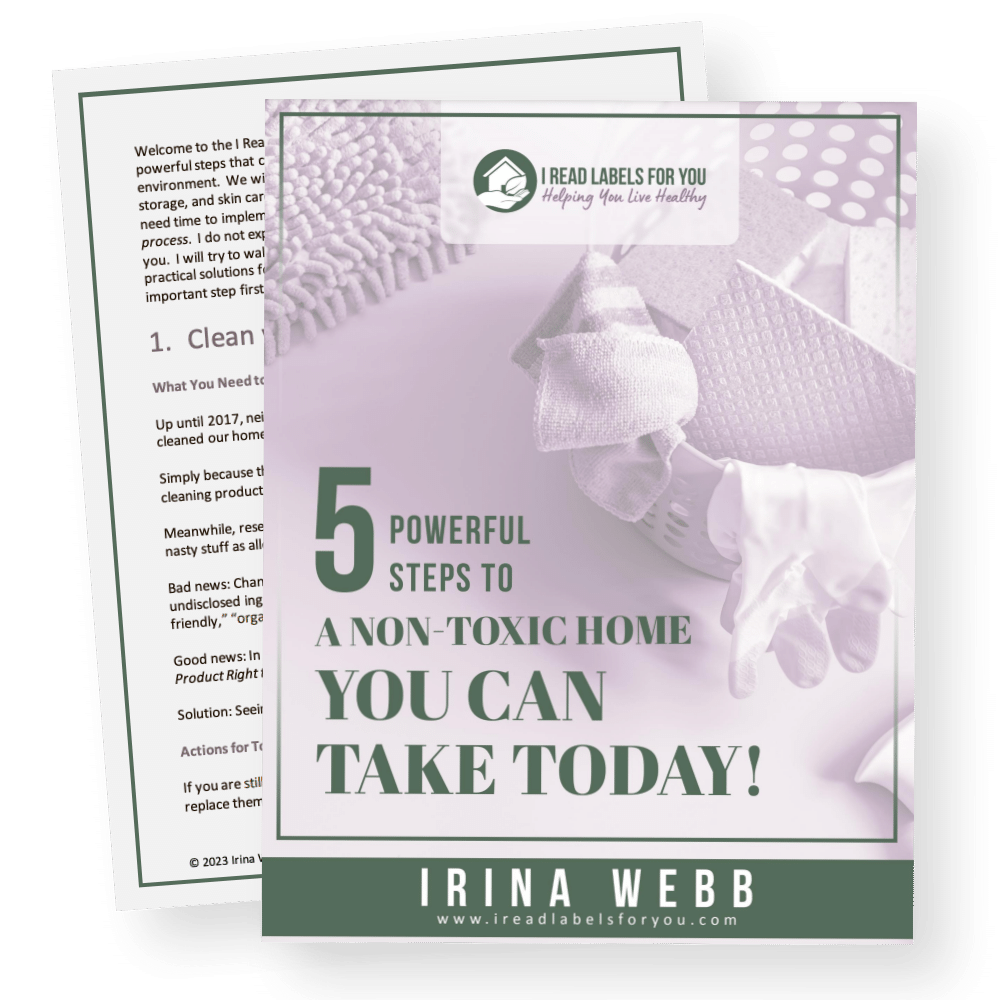 Download The Free Guide!
5 Powerful Steps To A Non-Toxic Home
Join our informed consumer community and get our free guide the "5 Powerful Steps To A Non-Toxic Home".