My name is Irina. I am truly honored to have you here!
The I Read Labels for You community is built on thoroughness, honesty, and integrity; being part of it is a life-changing experience!
Here, you will learn about our strict safety criteria for product safety expressed in the list of ingredients I Read Labels for You suggests avoiding. Further, you will be introduced to our unique ingredient and product research approach. Above all, you will get to know how you can benefit from I Read Labels For You research and services and how you can support the I Read Labels For You mission.
The I Read Labels for You List of Ingredients to Avoid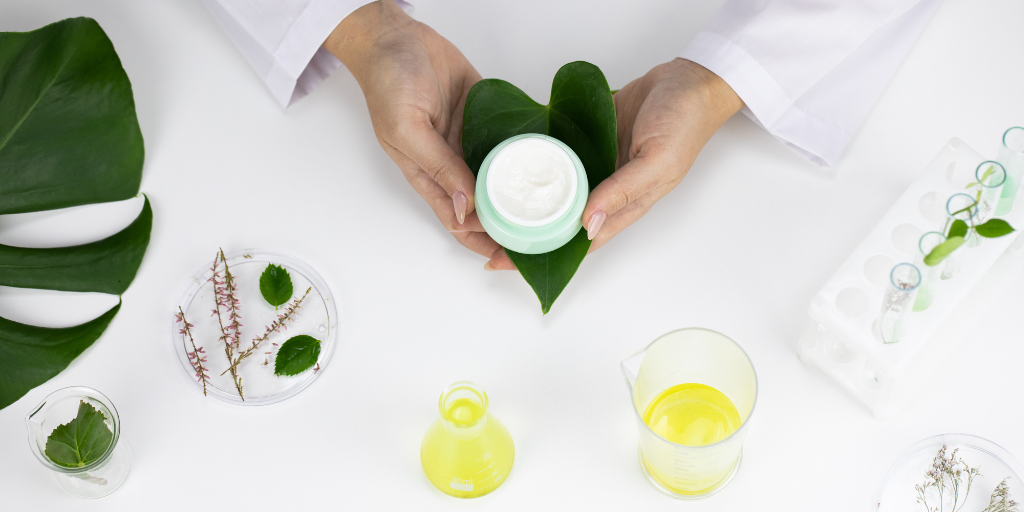 Over the last decade, we have researched thousands of products and their ingredients. We have surveyed markets for consumer products, including everything from lipsticks to mattresses, and have talked to hundreds of manufacturers of consumer products.
We have reviewed medical literature and tracked down internet rumors to their primary sources. We have done all of this to try to understand what products comport with our values of health, transparency, and the environment.
In doing so, we have come across many product ingredients that we simply would not use in our homes and on our bodies. See the table below.
| | |
| --- | --- |
| Ingredient | Reason for concern |
| Aluminum Hydroxide and Alumina | Aluminum production is carcinogenic to humans, potentially can contribute to oxidative damage to the skin |
| 2-Bromo-2-Nitropropane-1,3-Diol | Formaldehyde-releaser, potential allergen |
| Benzisothiazolinone | Potential sensitizer/allergen |
| Butylated Hydroxyanisole (BHA) | Potential carcinogen and endocrine disruptor |
| Butylated Hydroxytoluene (BHT) | Potential carcinogen and endocrine disruptor |
| Chemical UV Filters in Sunscreens (e.g., Avobenzone, Homosalate, Octinoxate, Octisalate, Octocrylene, Oxybenzone) | The FDA found that only two ingredients – zinc oxide and titanium dioxide – can be classified as safe and effective, based on currently available information. |
| Citrus Paradisi (Grapefruit) Seed Extract | Potential contamination with benzalkonium chloride, triclosan, and methylparaben |
| Cocamide DEA | Carcinogen |
| Cyclohexasiloxane | Persistent, bioaccumulative, and toxic to the environment |
| Cyclopentasiloxane | Persistent, bioaccumulative, and toxic to the environment; may be contaminated with cyclotetrasiloxane |
| Cyclotetrasiloxane | Persistent, bioaccumulative, and toxic to the environment; is suspected to be toxic to reproduction |
| Diazolidinyl Urea | Formaldehyde-releaser, potential allergen |
| DMDM Hydantoin | Formaldehyde-releaser, potential allergen |
| Ethoxylated ingredients (PEGs, Polysorbates, -eth) | Potential contamination with carcinogenic substances |
| Fragrance or Natural Fragrance | Undisclosed ingredients, may interfere with the endocrine system, cause allergies, increase the risk of cancer |
| Glyoxal | Formaldehyde-releaser, potential allergen |
| Imidazolidinyl Urea | Formaldehyde-releaser, potential allergen |
| Iodopropynyl Butylcarbamate (IPBC) | Potential allergen |
| Lead & Other Heavy Metals (higher than EU or Canadian limits) | Found in the makeup pigments and dyes as contaminants |
| Lonicera Caprifolium (Honeysuckle) Flower Extract, Lonicera Japonica (Honeysuckle) Flower Extract | Constitute the Campo Plantservative preservative, not enough information about its safety |
| Methenamine | Formaldehyde-releaser, potential allergen |
| Methylchloroisothiazolinone (MCI) | Potential allergen |
| Methylisothiazolinone (MI) | Potential allergen and neurotoxin |
| Mineral Oil | Depending on a degree of its purification, may contain various amounts of carcinogenic Polycyclic Aromatic Hydrocarbons (PAHs) and other petroleum contaminants |
| Parabens (e.g., Benzylparaben, Butylparaben, Ethylparaben, Isobutylparaben, Isopropylparaben, Methylparaben, Propylparaben) | Potential endocrine disruptors |
| Phenoxyethanol | Potential allergen |
| PTFE (Polytetrafluoroethylene, aka Teflon) | Undisclosed ingredients of PTFE are linked to infertility, high cholesterol, insulin resistance, diabetes, impaired immunity, and cancers |
| Quaternium-15 | Potential formaldehyde releaser |
| Sodium Hydroxylmethylglycinate | Formaldehyde-releaser, potential allergen |
| Synthetic Dyes/Pigments (e.g., Blue 1 Lake, Red 6, Red 6 Lake, Red 40 Lake) | Besides the residues of heavy metals, they may have the residues of carcinogenic or endocrine-disrupting by products of petroleum. |
| Talc | Linked to lung irritation and ovarian cancer |
| Triethanolamine | Suspected of damaging fertility or the unborn child |
The I Read Labels for You Unique Approach to Product Research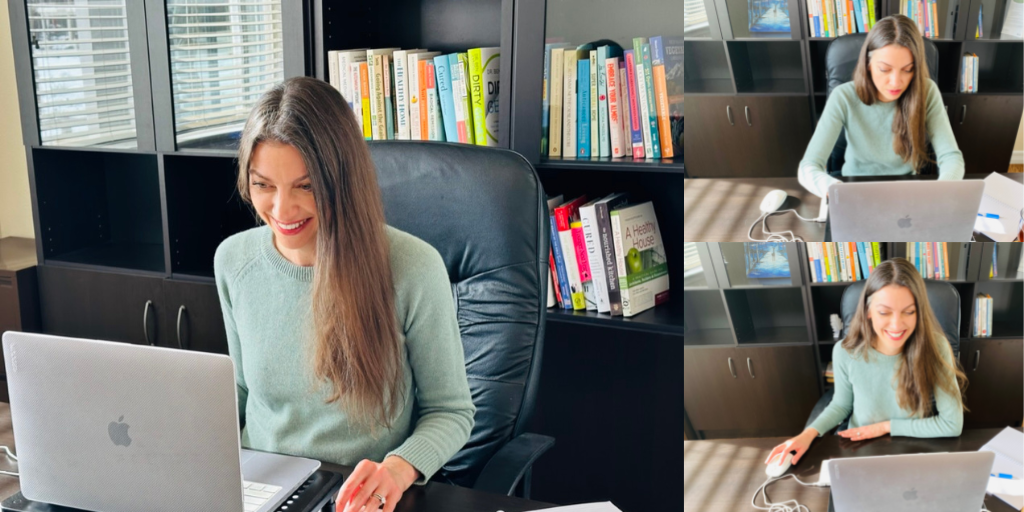 First and foremost, product research is a very time-consuming endeavor because before we write about any product, we research it as thoroughly as we can.
Most importantly, IRLFY refuses to recommend a product unless it meets our strict safety criteria mentioned above, even when we are offered lucrative commissions by the manufacturer. In the modern world, almost any company offers some type of incentives to promote their products. That means that IRLFY forgoes a lot of potential income because of its strict criteria.
Our product research involves the following steps:
Surveying the product industry
Studying the manufacturing processes
Researching ingredients
Contacting manufacturers to ask questions
Testing products
Let me walk you through each of these steps in detail.
Step 1: Surveying the Product Industry
We survey the entire industry by reading as much as we can about the industry itself, its popular brands, and the particular product segment. We also often survey our readership in order to learn what brands are important to them.
Step 2: Studying the Manufacturing Processes
We talk to manufacturers, read as much as we can on the internet, and talk to experts in order to learn how products are made. By learning about the manufacturing processes, we strive to understand how the products in the subject industry are made. We try to get to the bottom of things such as:
What contaminants can be formed in the manufacturing process
How these contaminants may end up in the consumer products
What harmful by-products may result from the manufacturing processes.
Step 3: Researching Ingredients
We form our own opinions about ingredient safety after reviewing credible sources, including:
In addition, we have all our blog posts reviewed by my husband and attorney, William Webb. He reviews them to make sure that our opinions are all based upon sources we can cite, and for other reasons, too. And some of our blog posts get reviewed by a board-certified medical doctor Myrto Ashe, MD, MPH, IFMCP who is well versed in the importance of reducing exposure to potentially harmful chemicals.
Step 4: Contacting Manufacturers
Oftentimes, to make a confident decision about a product, we contact its manufacturer for more information, especially when we write reviews dedicated to certain products. By interviewing manufacturers, we learn more about their character, and whether as consumers we can trust them to do the right thing.
Step 5: Testing Products
This step applies to products/brands about which we write favorable dedicated review posts. We test these products for an extended period to learn whether they are practical and of good quality, and how we like them.
If a reviewed product passes our strict safety criteria, we require fair compensation in the form of affiliate commissions from the seller. In other words, we apply for affiliate programs with companies only AFTER we are sure of the safety of their products.
Some rare companies do not have affiliate programs, but if we find their products safe, we can mention them in the comparative blog posts and list them in the Savvy Consumer Circle because we aim at making the consumer goods market a safer place.
Conversely, some companies have very lucrative affiliate programs, but we will not promote their products if they fall short of our safety criteria. Consider reading the following blog posts to see what I mean: we could have received great commissions for the products described, but we chose to voice our critical opinion instead.
We agree with the point of view of one of our readers expressed in the following comment because it reflects the fundamental principles of the I Read Labels for You community – thoroughness, honesty, and integrity:
You are so refreshingly honest and your integrity to the truth is unwavering. Your voice cannot be bought. Do you know how few people can claim that? I know you just reviewed a clay pot, but I've read book reviews, product reviews, pet food reviews, and all manner of other reviews that were nothing more than paid-for shilling. I was surprised to read your honest review and I'd trust your opinion and judgment on other things. If you ever feel the temptation to blur the truth or hide some uncomfortable facts for the sake of selling something, remember this review and don't give in. If you continue to remain so refreshingly honest for your readers, you could be someone we all need in a world where everything negative is brushed under the carpet and we, the public, are led around by our noses.
You can rest assured that we have never "felt the temptation to blur the truth or hide some uncomfortable facts for the sake of selling something!"
Many companies market their products through affiliates, i.e., blogs like I Read Labels for You and other media outlets like CNN. Every day, companies approach us to market their products for them. However, very few of these companies meet I Read Labels for You standards. Even so-called "green" companies use ingredients of which we do not approve. Accordingly, we turn them down.
As a result, you can count on the fact that if you see a product that we recommend, we have thoroughly vetted it for the safety of its ingredients. If there are drawbacks or potential allergens or contaminants, or other ingredients of concern, we will note that so you can make your own decisions.
How You Can Benefit from the I Read Labels for You Services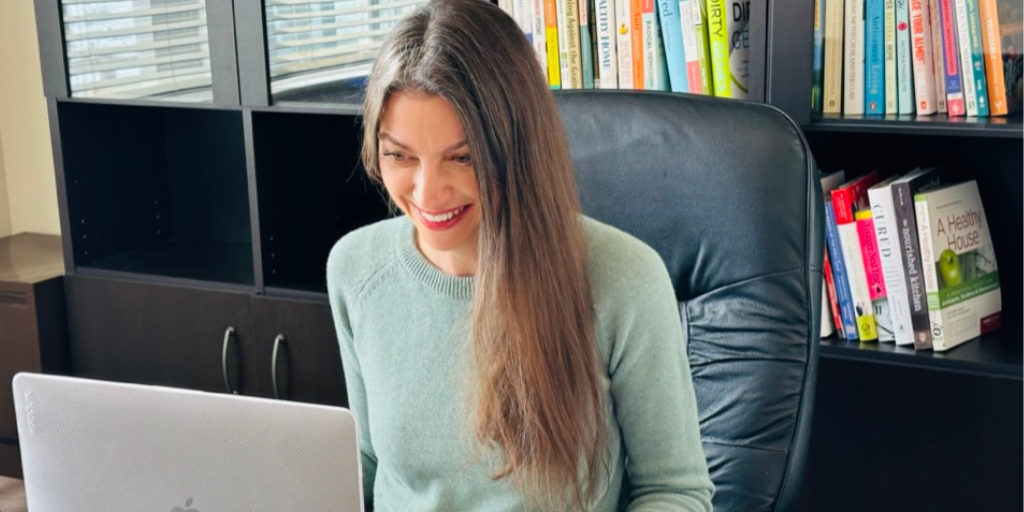 Choose what suits you best based on where you are in your health journey and your learning style.
It is important to note that I Read Labels for You stands against adopting the "all-or-nothing" approach. Indeed, some people go through a lot of stress because they feel the need to eliminate absolutely all exposure to toxins and do it all at once. In the end, they get overwhelmed, give up, and stop trying altogether. Thus, the "all-or-nothing" approach is counterproductive because by trying to eliminate all toxins at once you are bound to experience stress which is the biggest toxin!
Instead, we believe in a "step-by-step" approach. Please understand that it is not possible to reduce your toxin exposure to zero and be sure to praise yourself for taking steps towards healthier living, however small those steps may seem! Over time, your small steps will lead to big improvements in your health, self-esteem, and lifestyle! For example, if you make one small change a week, in a year, this will add up to 52 changes for the better!
Here are the services of which you can take advantage.
Read our Free Blog Posts
Browse the I Read Labels for You website by typing your keywords in the search bar at the top right corner to get your healthy living education for free. Or, better yet, spend an afternoon reading through our articles and making note of the many things you learn!
Sign Up to our Weekly Emails
Stay motivated, get exclusive deals, and be on top of the latest developments in the I Read Labels for You community! Plus, when you sign up, you will receive a free practical Guide to a Non-Toxic Home.
Visit the I Read Labels for You Shop
Check out the IRLFY Shop and get product recommendations for free! Our shop contains healthy product options from skincare and baby care to air purifiers and mattresses!
Purchase our E-Books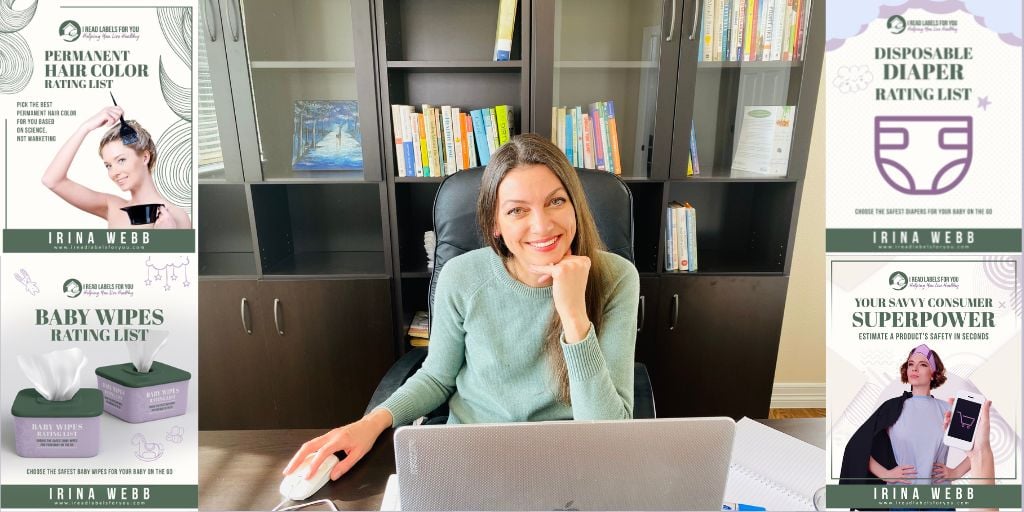 Take advantage of our multiple-year research into shampoos, conditioners, body lotions, permanent hair colors, nail polishes, baby wipes, and diapers by purchasing our rating list e-books as one or in bundles. This will save you time, money, and effort when looking for safe products on the market!
Book a Consultation
Share your healthy living challenge with me in a one-on-one consultation so we can identify solutions that will work for your budget, health condition, and appetite for change.
Alternatively, book an email product review to see what I think about a product of your interest.
Apply to Join the Savvy Consumer Circle
The Savvy Consumer Circle is a community of like-minded people who have already stepped into the deep waters of clean living. The exclusive content is driven by requests from the circle members who enjoy sharing their experiences of using the products with their peers.
How You Can Support I Read Labels for You
Take an opportunity to express your love, gratitude, and support by contributing financially into the I Read Labels for You mission to educate consumers and manufacturers to make the consumer market a safer place! We deeply appreciate your kindness and participation in spreading the word on healthy living!
Many blessings,
Irina Webb and the I Read Labels for You team