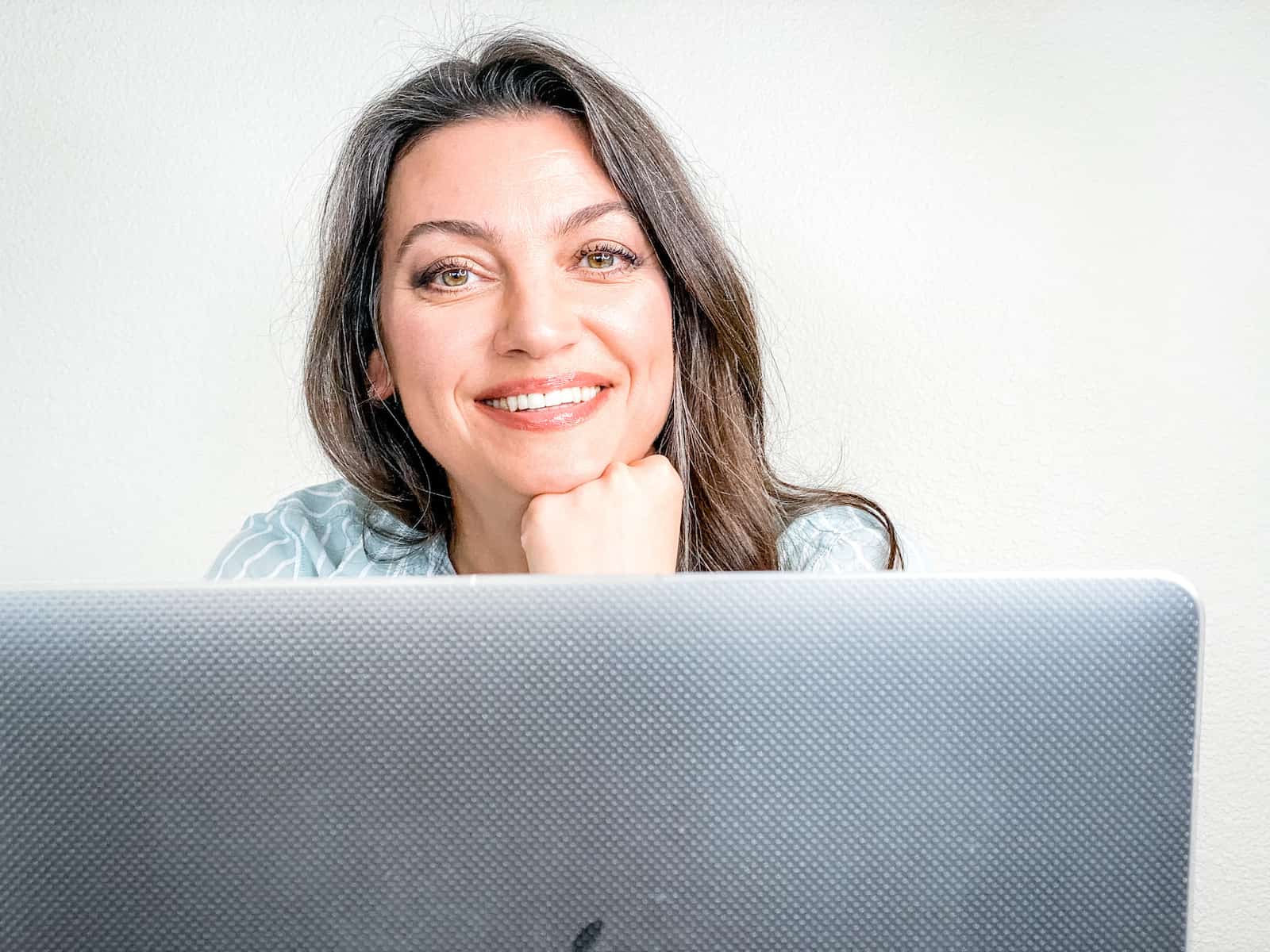 About
I believe you can heal your body by making simple changes in the products you use. I should know because I have been healed from Hashimoto's. And I am in the process of recovering from Addison's, another chronic autoimmune condition. Because my own father died of metastatic cancer at the age of 57, I am acutely aware of the dangers that are lurking in the products that most of us use without even thinking.
But I am not a fearmonger. You won't see me hopping on the latest bandwagon of people claiming that one specific ingredient is at the root of all problems. My recommendations are rooted in science, balance, and sound judgment.
And you won't see me promising a cure for everything to everybody either. Again, I understand that we are all different and that we are in different places in our journeys toward health. What works for some, might not work for others.
That's why I have made it my mission to research and understand all the ingredients and even contaminants of the products we use. Now I want to share with you over a decade's worth of research and teach you how to make informed and practical decisions. You can learn about my research methods here.
Here's what I bet is true about you…
You don't have to feel this way.
Do you need a better way to create a toxic-free home for your family?
Actually, that was how I started my whole journey into product research when I had my own baby. Motherhood changes you, and this is how it changed me.
While I have recovered from Hashimoto's and am recovering from Addison's disease, I live a fully normal life. I used to throw up every morning, be nauseous during the day, and barely have the energy to walk from the bedroom to the kitchen.
But here I am in my late forties, and I can outrun my son!
Really, my husband and I feel the minimal impact of our new lifestyle. We did not have to drop out of society to live and practice healthy living. So welcome!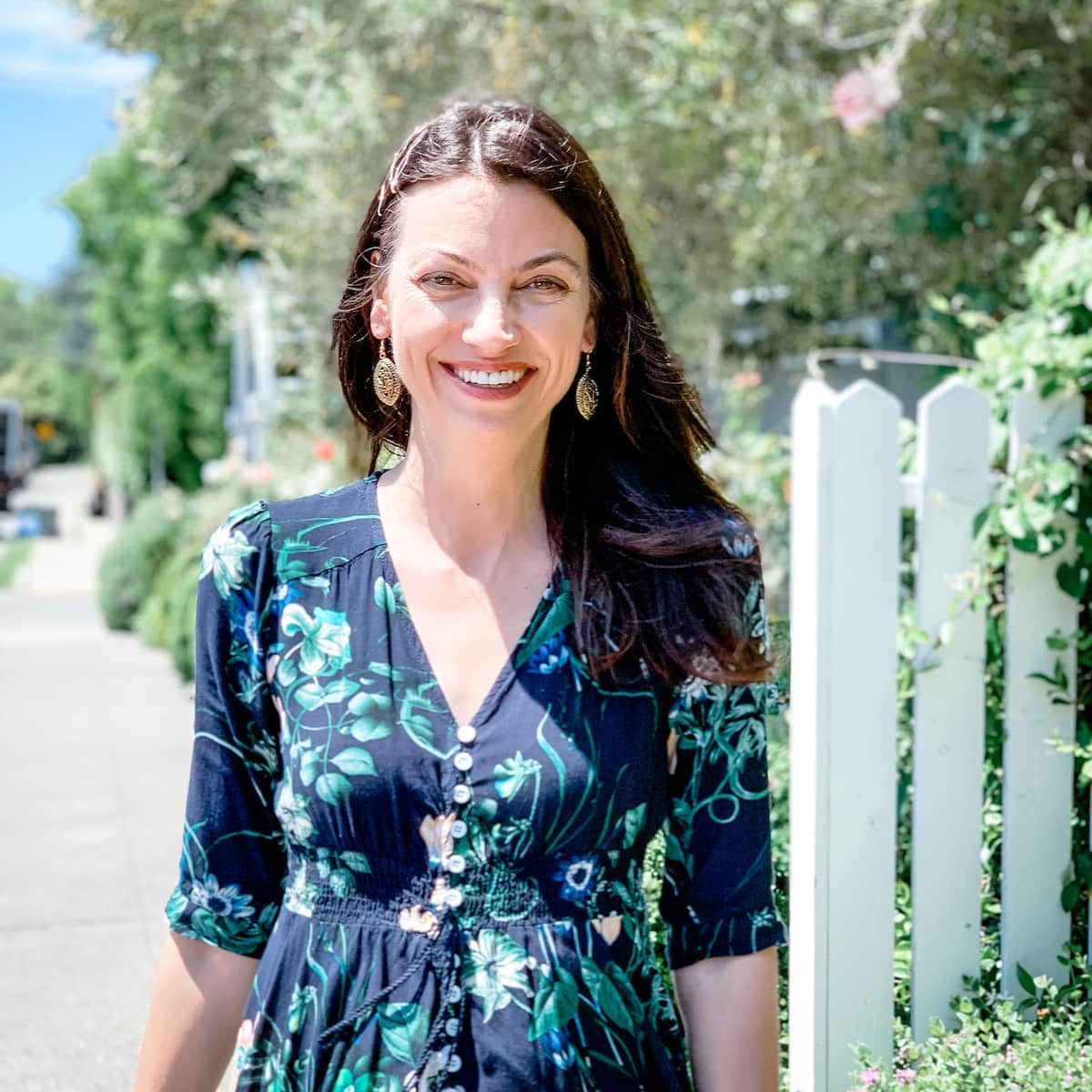 I am so happy you are here!
In 2012, I left my financial analyst career to pursue my passion. Today, it brings me joy to say that my efforts have not gone unnoticed.
Thousands of people follow me on social media.
I am a sought-after speaker on topics near and dear to my heart and have been interviewed as an expert for various media. For example:
Furthermore, I advise companies on the safety of ingredients they are considering for their products.
I have been successfully guiding a group of Savvy Consumer Circle members to make meaningful, healthy changes without feeling overwhelmed.
We can also discuss your challenge one-on-one to identify solutions that will work for your budget, health condition, and appetite for change.
In addition, I consult retailers and product manufacturers to help them choose or make products consistent with their missions.
I wholeheartedly believe that you can also be empowered with the knowledge you are gaining. And you can be kind to yourself about things you can't change just yet. I am here to help.
What others are saying
"There is no doubt that Irina offers unique service. There are so many products I never knew even existed. Most importantly, she provides a solution to the problem. I highly appreciate her hard work and completely trust her recommendations for my family. This kind of research is not easy to do as every brand is trying to sell its products, and it is easy to mask all information about toxins in their products."

-Mehnaz
"I've been reading your blog for the past year or so – you have really helped me to stay on the road to health and wellness. You have certainly educated me to live in a toxin-free world and slowly but surely toxins have been significantly reduced in the personal products I use and in the products I use for my home! Your blog is my go-to now. I thank God for you every day for doing the research for all of us! I appreciate the time, effort and passion you put into this."

-Confidential
"I have to add my voice to the chorus of praise for all the meticulous research you are conducting on ways in which we can decrease the amounts of toxins in our home."

-Dawn
How to start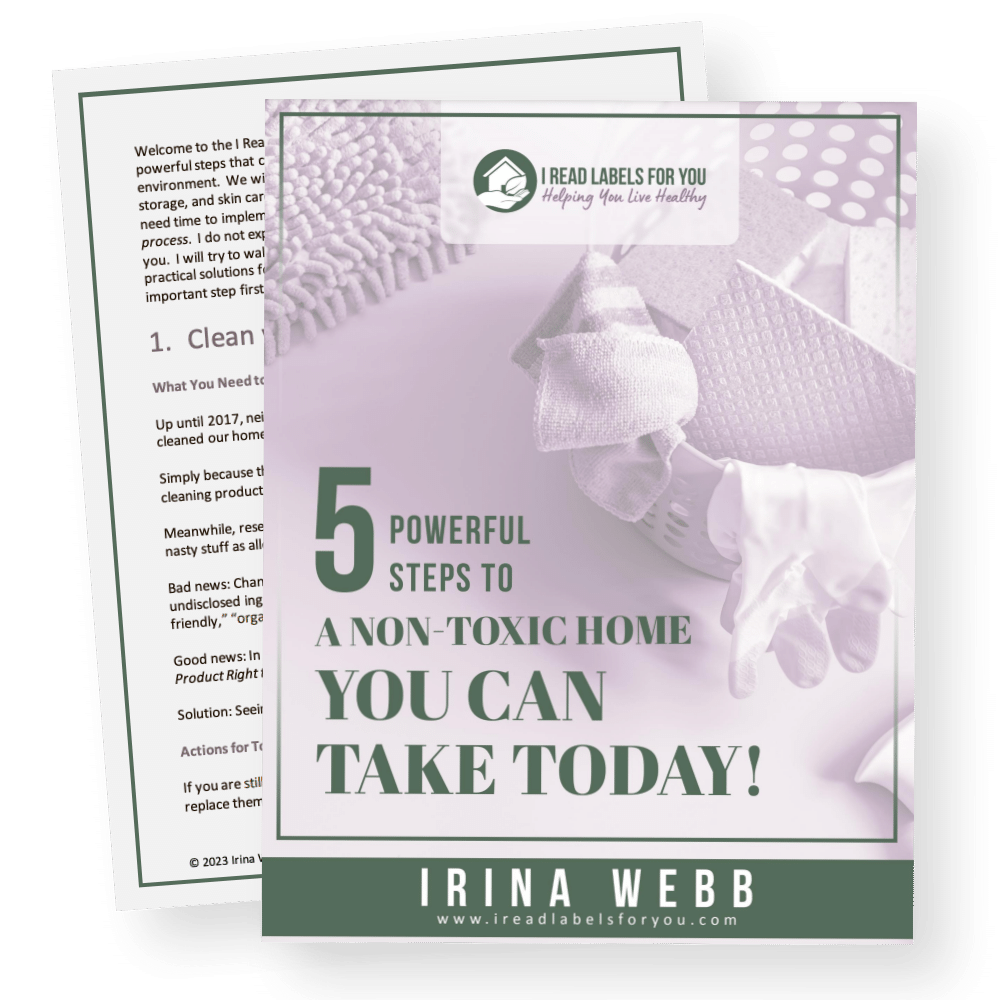 Download The Free Guide!
5 Powerful Steps To A Non-Toxic Home
Join our informed consumer community and get our free guide the "5 Powerful Steps To A Non-Toxic Home".
I'd love to hear from you
If you have a question about a product not listed on the website (use the website menu and search engine in the top right corner to locate products), please consider booking a consultation or joining the Savvy Consumer Circle.
Our Team
I am grateful to my husband for his emotional and financial support. He is also a legal counselor and editor for I Read Labels For You. I am also grateful for my friend and assistant Maria, who is with me on this mission. Read about her and my husband next.