No-Poo Method: Like It or Hate It?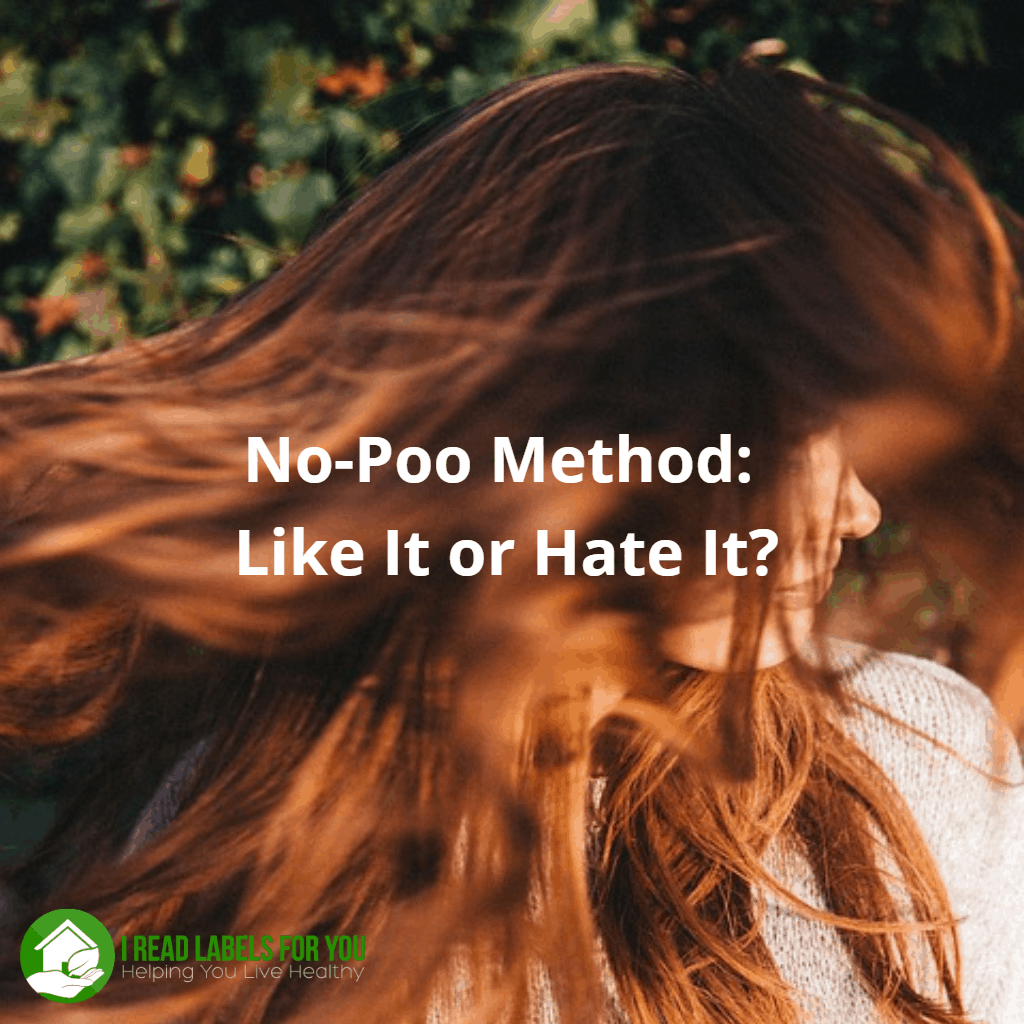 This post may contain affiliate links. To read our affiliate policy, click here.
One night I came out of the shower and announced to my husband that we were about to go viral (that is our ongoing joke). I told him that I had used a "no shampoo method" to wash my hair – baking soda followed by a vinegar rinse and nothing else. "Look at my hair! How soft and light it is! The no-poo method works!" I exclaimed. My hair had volume, yet it was manageable and looked as if I had just come out of an expensive hair salon. It had shine and everything else I was looking for in my hair. I was amazed.
That was many years ago, shortly after I had started writing my blog. Back then I was focusing on baby products because of my infant son. Shampoos were my first research project after baby products. For about two years I was trying all kinds of shampoos: natural shampoos, sulfate-free shampoos, soap-based shampoos – you name it. Part of this shampoo experiment was trying the no shampoo method.
What is the no-poo method?
Let me backtrack a bit. What on earth drove me to use baking soda on my hair?
I had read a lot of shampoo labels and tried a lot of shampoos. One of the shampoos I had been using for some time suddenly stopped working for me. My hair would still be greasy and dull after I washed it with the shampoo. I contacted the manufacturer and told her my problem. She ventured a thought that I had soap residue in my hair, which could happen if I washed my hair with hard water. To remove the residue, she suggested that I should rub baking soda into my scalp and rinse it with diluted vinegar.
Later that day, I googled the no shampoo method and realized that it had a big following on the Internet. Its name comes from the fact that you do not expose yourself to any toxins you can commonly find in shampoos. In my post about shampoo brands to avoid I reveal the toxins making some brands of shampoo undesirable. As for the no-poo method, numerous women on the Internet boast about their no-poo results after achieving beautiful hair without shampoo.
Skeptical view on the no-poo method
Despite my initial success with the no shampoo method and numerous success stories by others, I was skeptical. After all, we are talking about baking soda on my hair. I did find a few stories about the no-poo method damaging hair. The main reason for that was the pH of baking soda. With a pH of 9, it is too alkaline for hair, whose pH is 5, even using a proportion of 1 tablespoon of baking soda to 1 cup of water (for more information on pH scale, head here). But another group argued that the vinegar rinse solved the issue of baking soda's high alkalinity by bringing back the pH to normal.
My findings on the no shampoo method
Still wondering about the reasoning and motives of the various groups, I kept following the no-poo method using baking soda and vinegar twice a week for a total of about a month.
And here are my findings.
For the first 2-3 washes, my hair felt wonderful like after the first wash.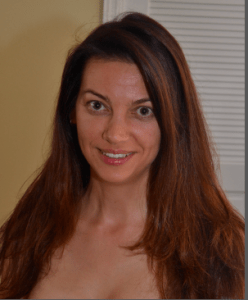 After that, however, I started noticing some negative changes: my hair was not as soft and felt dry instead. Right before I discontinued the experiment, my hair felt coarse, brittle, and damaged.
I did not feel that my hair was less oily and needed less frequent wash, which is supposedly one of the benefits of the no shampoo method. And it did not seem to make a big difference when I varied the relative amounts of baking soda and diluted vinegar. Although I did notice that diluting 1 part of organic apple cider vinegar in 1 part of water and leaving it for a minute on my hair worked better.
Can I discredit the no-poo method?
I can't fully discredit the no shampoo method, though. So far, I have found that it is almost impossible to come to any definite conclusion from my experiments. Life is multifaceted, and it is very challenging to experiment with one variable while holding all the others static. There were a few obvious variables that I had to deal with.
First, I have an autoimmune disease. So, how do I know that I did not have a flare up, which reflected poorly on my hair?
Second, I had dyed my hair 4-5 months prior to the experiment. Hair dyes damage the hair, but coating agents or fillers help your hair look shiny and healthy. So, baking soda in the no-poo method might have removed the hair coating, which revealed the real damaged hair. (Back then, I still dyed my hair until I learned better. Interested to get the latest scoop on hair dyes? Please sign up for a series of 5 emails here.)
What do I use instead of the no shampoo method?
As much as I wanted the no-poo method to work for me, it did not. Now, years later, I do not have any desire to try going no-poo again. Even though the premise of the method is very attractive – the accessibility of the ingredients, the easy performance, the positive effect on the environment, I don't want to risk it again.
I have also come to the solid conclusion that I cannot use shampoos that contain soap. Soap leaves residue in my hair, making it greasy, itchy, and dry at the same time. That makes me want to shave my head altogether.
Again, I wish I could use all-natural shampoo bars for my hair. It would be so good for the environment, too! I did try different soap-based shampoo bars over the years in earnest. And my most recent attempt was after we had installed a whole-house filter. That means that the water was soft, not hard. Yet, after using a soap-based shampoo bar I got the same results – greasy, itchy, and dry hair. So, I'm back to using a liquid non-toxic shampoo.
What hair products do I use now?
My favorite non-toxic shampoo
It appears I'm not the only person who hasn't had much luck with the no shampoo method. If you are one of us, don't worry – we still have ways to care about our hair in a healthy and non-toxic way.
Over the years, I have looked at the ingredients of hundreds of shampoos and conditioners. And I am not exaggerating (I wish I could stick to just the two ingredients associated with the no-poo method!). To create my Shampoo Rating List e-book, I looked at over 100 shampoos alone. In addition, to put together the rating list, I read medical studies on each ingredient of each shampoo and assigned a rating to each one. Then I devised a rating system to assign a rating to each shampoo.
The shampoo I am currently using – Pure Haven shampoo – has the best rating among soap-free shampoos in my Shampoo Rating List. It has some of the safest and mildest surfactants of the glucoside family and some of the safest preservatives. Plus, it contains beneficial ingredients from organic plant extracts and oils. Pure Haven shampoo lathers well and cleans my hair well without drying it. I like it a lot.
My favorite hair conditioner
The conditioner I use is also made by Pure Haven, although the no-poo method vinegar rinse worked for me as well. Just as the Pure Haven shampoo, the conditioner contains beneficial organic plant extracts and oils and some of the safest preservatives.
Additionally, in my opinion, the quaternary ammonium compounds in the Pure Haven conditioner are the safest out of the best performing.
Quaternary ammonium compounds
I would like to take the time and tell you more about quaternary ammonium compounds (aka "quats"). If you have done any research into shampoo and conditioner ingredients, you may have read about them. Some companies use certain quats as preservatives, and I do not recommend them. As a result of these bad factors, all quats seem to have acquired a bad reputation among cautious consumers. For that reason, many natural shampoos and conditioners do not contain them at all.
However, I believe it is the absence of quaternary ammonium compounds that makes many people dislike natural shampoos and switch to the no shampoo method altogether. Quats make the hair shiny, control frizz and static, add volume, and hydrate the hair without weighing it down. This is just perfect for curly hair!
However, some companies found a way to deliver all these benefits that quats do using more natural ingredients. One of them is Pure Haven. You can see what a customer said about Pure Haven Supergreens shampoo and conditioner here.
And if you want to learn more about the safety of quats, take a look at our easy-to-read blog post Are Quaternary Ammonium Compounds Safe?.
My favorite hair dye
I have some grey hair on my temples and the top of my head. So, occasionally, I use the Hairprint Color Restorer, which restores my hair color to 80 % and lasts me 4 to 5 months! There is no color line and no hair damage because it is not a permanent hair color. It gives my hair a healthy and vibrant look. I share my experience with Hairprint and some pictures 'before' and 'after' in my post about restoring your hair's natural color.
Additional options to the no-poo method
You know, diluted baking soda and a vinegar rinse do not have to be the only choices in the no-shampoo method. There are quite a few recipes out there that utilize some edible ingredients you can readily find in your fridge. How about an egg yolk, for instance? It has wonderful lathering and cleaning properties and gives the hair its shine and nourishment.
Another no-poo method option is soap nut powder. My friend, who is into experimenting with natural stuff for her skin and hair has used this organic soap nut powder and has only positive things to say about it. Apparently, the soap nut powder also serves as a good hair pack if you leave it on your scalp for a few minutes prior to washing, and it lathers well. Her hair felt squeaky clean after the wash and didn't tangle, especially after a vinegar rinse. And she has curly hair!
Conclusion about the no shampoo method
My personal experience with the no-poo method brought me to an understanding that I am not a 'no-poo' girl. I went back to using liquid shampoo, which is also a good way for me to save time. Since I can't afford spending time on preparing natural ingredient hair packs for my hair, I must be sure that the hair products I use are not only non-toxic but also nourishing and beneficial for my hair.
So, I choose shampoos based on science, alternatives, and performance. I have peace of mind knowing the landscape of the shampoo options on the market. And I want to help you do and feel the same.
If you are into experiments, feel free to use any of the suggested options for a no-poo method. And if you would like to make informed decisions about your haircare routine, you can find the safest shampoos in my Shop (including the one I'm currently using).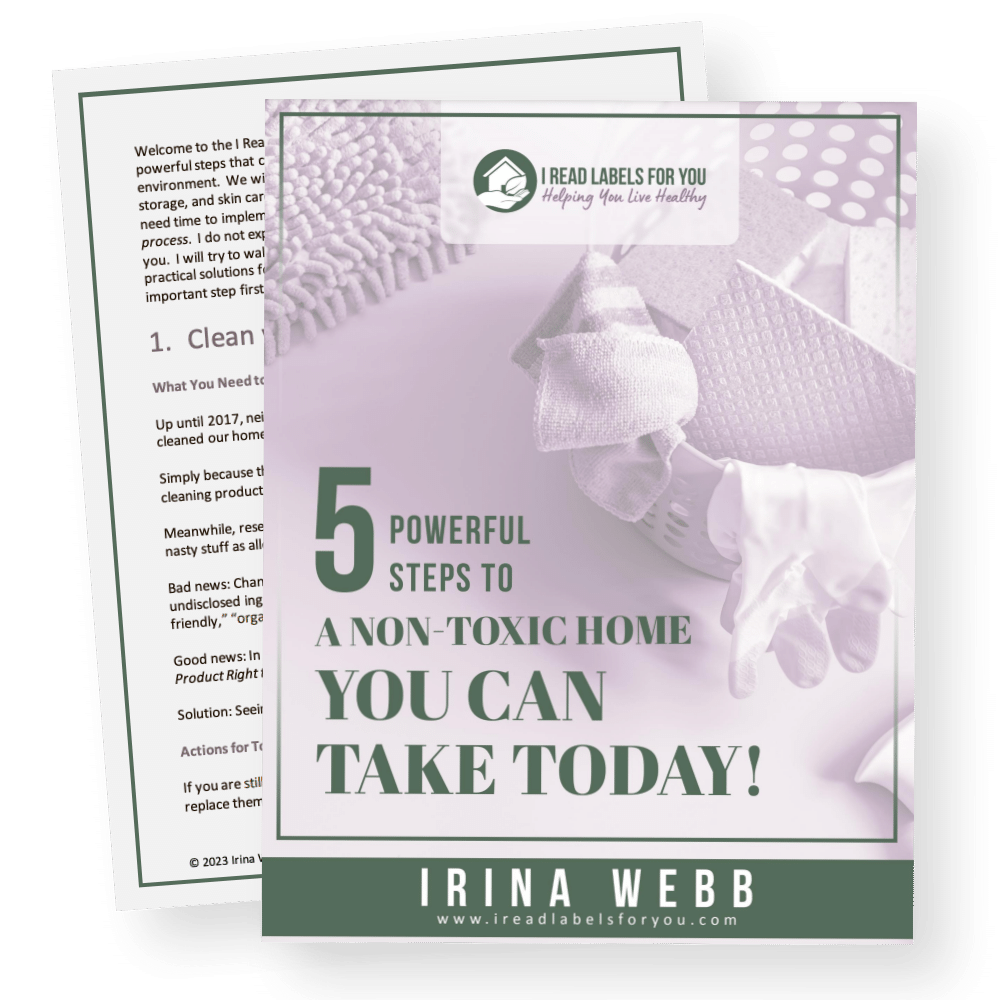 Download The Free Guide!
5 Powerful Steps To A Non-Toxic Home
Join our informed consumer community and get our free guide the "5 Powerful Steps To A Non-Toxic Home".