This post may contain "affiliate links." This means if you click on the affiliate link and purchase the item, I'll receive a commission. I disclose this in accordance with the Federal Trade Commission's 16 CFR, Part 255. I only recommend products that passed my strict criteria. Read about my research methods in the Start Here page.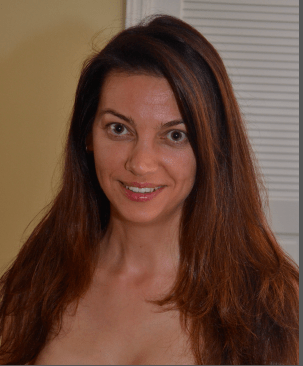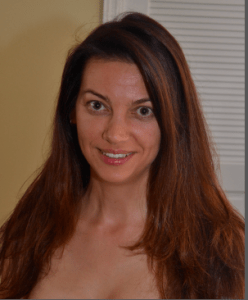 One night I came out of the shower and announced to my husband that we are going to go viral (that's our ongoing joke). To tell you the truth, he was not thinking about my hair at that moment until I forced him to. I told him that I had used baking soda on my hair followed by a vinegar rinse and nothing else (no-poo method). "And look at my hair! Look! Look how soft and light it is!" I exclaimed. My hair had volume but yet was manageable and looked as if I had just come out of an expensive hair salon. It had shine. It had everything I was looking for in my hair. I was amazed.
What is no-poo method?
Let me backtrack a bit. What on earth drove me to use baking soda on my hair? I read a lot of shampoo labels and tried a lot of shampoos. One of the shampoos I liked and used for some time suddenly stopped working. My hair would still be greasy and dull after I washed it with the shampoo. I contacted the manufacturer and told her my problem. She suggested that I have soap residue in my hair, which can happen if I have hard water. To remove the residue, she suggested rubbing baking soda on my scalp and rinsing with diluted vinegar.
Later that day, I googled this method and realized that it has a big following on the Internet. It is called the "no-poo" method because you do not expose yourself to any toxins commonly found in shampoos (see my Six Dangers Lurking in Shampoos post here). It is very easy to find numerous women boasting about their beautiful hair achieved with the "no-poo" method.
Despite my initial success with the "no-poo" method and numerous success stories by others, I was skeptical. After all, we are talking about baking soda used on my hair. I did find a few stories about the no-poo method damaging hair. The reasons are that the pH of baking soda is 9 (for more information on pH scale, read here), which means that baking soda (1 tablespoon diluted in 1 cup of water) is too alkaline for hair, which has a pH of about 5. The opposing side argued that the vinegar rinse brings back the pH to normal and thus solved the issue of baking soda's high alkalinity.
My Findings of No-Poo Method
While I wondered about the reasoning and motives of the opposing parties, I kept using the baking soda and vinegar twice a week for a total of about a month. And here are my findings.
For the first 2-3 washes, my hair felt wonderful like after the first wash;
After the initial washes, I started noticing some negative changes; my hair was not as soft, felt dry instead;
Right before I discontinued the experiment, my hair felt course, brittle, and damaged;
I did not feel that my hair was less oily and needed less frequent wash (which is what is supposed to be one of the benefits of the no-poo method);
It did not seem to make a big difference if I varied the relative amounts of baking soda and diluted vinegar, although I noticed that 1 part of organic apple cider vinegar to 1 part of water and leaving it for a minute on the hair worked better.
Can I discredit no-poo method?
I can't fully discredit the no-poo method though. I find that it is almost impossible to come to any definite conclusions in the experiments set in real life settings. Life is multifaceted, and it is very challenging to experiment with one variable while holding all the other ones static. There were a few obvious variables that I had to deal with. First, I have an autoimmune disease. So how do I know that I did not have its flare up, which reflected poorly on my hair? And second, I had dyed my hair 4-5 months prior to the experiment. Hair dyes damage the hair but coating agents or fillers help your hair look shiny and healthy. So baking soda might have removed the hair coating, which revealed the real damaged hair.
 Conclusion About No-Poo Method
With that said, as much as I wanted to, I am not willing to experiment with the no-poo method anymore. I moved on to something else and my hair feels and looks better. But before announcing what it is, let me use it for a little while longer. In the meantime, I am excited about reviewing shampoos you said you use in the comments to my Six Dangers Lurking in Shampoos post. Thank you for sharing!
SaveSave
SaveSave
SaveSave
Let's start creating a healthy home today!
When you join the I Read Labels For You community, you'll receive weekly emails with inspiration, exclusive content and coupons to gain clarity and confidence to create a healthy home. Plus, you'll get the FREE guide: "5 Powerful Steps to a Non-Toxic Home You Can Take Today!"
"I find your knowledge so helpful, to the point and like a gold mine. You have saved me so much time and have taught me so much." Toni