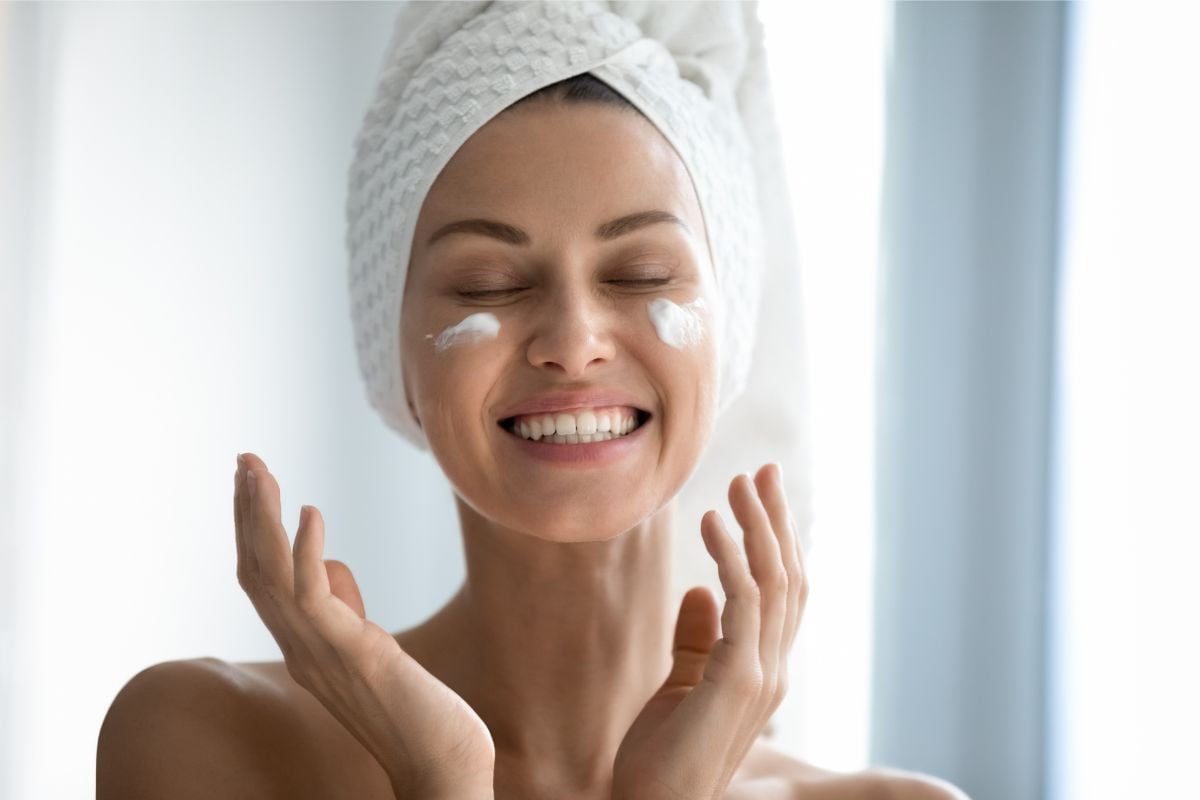 This post may contain affiliate links. To read our affiliate policy, click here.
Do you prefer to shop for multiple products at one place to save time? In this special review post, you will learn about Pure Haven, a company that can become an easy one-stop shop for you, for both skin and home essentials. You will find out what ingredients they include in, and exclude from, their home care and body products. In addition, you will see how their skincare products compare with those of Arbonne, Rodan & Fields, Melaleuca, Lemongrass Spa, Mary Kay, and Farmasi. Plus, you will learn about a business opportunity and compensation plan, offered by Pure Haven. For concise reviews of their skincare and shampoos and conditioners, head over to the IRLFY shop.
Pure Haven Review
My story with this company began in 2013 when it was called Ava Anderson. Coincidentally, that was the year I started doing product ingredient research full-time. To form my opinions about body product ingredients, I use credible scientific journals and chemical databases. Learn more about my research method and the list of toxic chemicals I suggest avoiding here.
Among Ava Anderson's non-toxic personal care products, I loved their shampoo and conditioner for the clean ingredients and outstanding performance. However, the company underwent negative publicity after their dish soap tested positive for synthetic fragrance. It turned out that their manufacturer was using some ingredients, unbeknownst to Ava Anderson. As a result, Ava Anderson sold its brand, and the ownership, management, and the name of the company changed.
One important thing about Pure Haven is that since the change of ownership they have been manufacturing almost all of their products in their own USDA certified organic facility. I believe this provides better control over the manufacturing processes and prevents potentially costly mistakes. In addition, they test for PFAs, heavy metals, bacteria, yeast, and more in an independent third-party testing laboratory. They also ensure water purity in their products by utilizing a triple sediment filter, reverse osmosis, and a UV process.
Are Pure Haven Body Products Certified Organic?
Because their facility is USDA certified, Pure Haven can produce organically certified non-toxic personal care products. Hence, some of their products are USDA-certified organic. (If you have ever come across Oregon Tilth certified organic products, this certification is as good as USDA.)
To get an organic certification, a product must have 95% agricultural ingredients. Few cosmetic products can pull that off because they need synthetic ingredients to perform their function, e.g., surfactants and emulsifiers. Therefore, I respect cosmetic companies that do not claim to be "all-natural" and "all-organic" because it is virtually impossible.
Some USDA-certified organic Pure Haven products are:
What Ingredients Does Pure Haven Never Use?
You can see the list of ingredients they avoid using in their home and body products in their "about us" section. Among them are:
fragrance
ethoxylated ingredients
cocamidopropyl betaine
cyclopentasiloxane
quaternary ammonium compounds
phenoxyethanol
methylisothiazolinone
methylchloroisothiazolinone
benzisothiazolinone.
Here is the gist of why I think it is a good idea to avoid them.
| | |
| --- | --- |
| Ingredient | Reason to Avoid |
| Fragrance | A combination of multiple ingredients (frequently undisclosed), some of which are linked to allergies, sensitization, and even endocrine disruption (learn more in my post about natural fragrance) |
| Ethoxylated (e.g., PEGs, Polysorbate 20, -eth) | Manufactured with carcinogenic ethylene oxide whose traces may remain in the final product (learn more in my post about best baby wipes) |
| Cocamidopropyl Betaine | Suspected of inducing skin sensitization in some people due to DMAPA and amidoamine contamination (learn more in my post about cocamidopropyl hydroxysultaine) |
| Cyclopentasiloxane | Has potential to be an endocrine disruptor (learn more in my post dedicated to cyclopentasiloxane) |
| Quaternary ammonium compounds (quats) | Some of them seem to be toxic to aquatic life (learn more in my post about quaternary ammonium compounds) |
| Phenoxyethanol | Results from reaction of carcinogenic ethylene oxide with highly corrosive phenol (learn more in my post about phenoxyethanol) |
| Methylisothiazolinone | Allergen (learn more in my post dedicated to methylisothiazolinone) |
| Methylchloroisothiazolinone | Allergen (learn more in my post dedicated to methylchloroisothiazolinone) |
| Benzisothiazolinone | Sensitizer (learn more in my post dedicated to benzisothiazolinone) |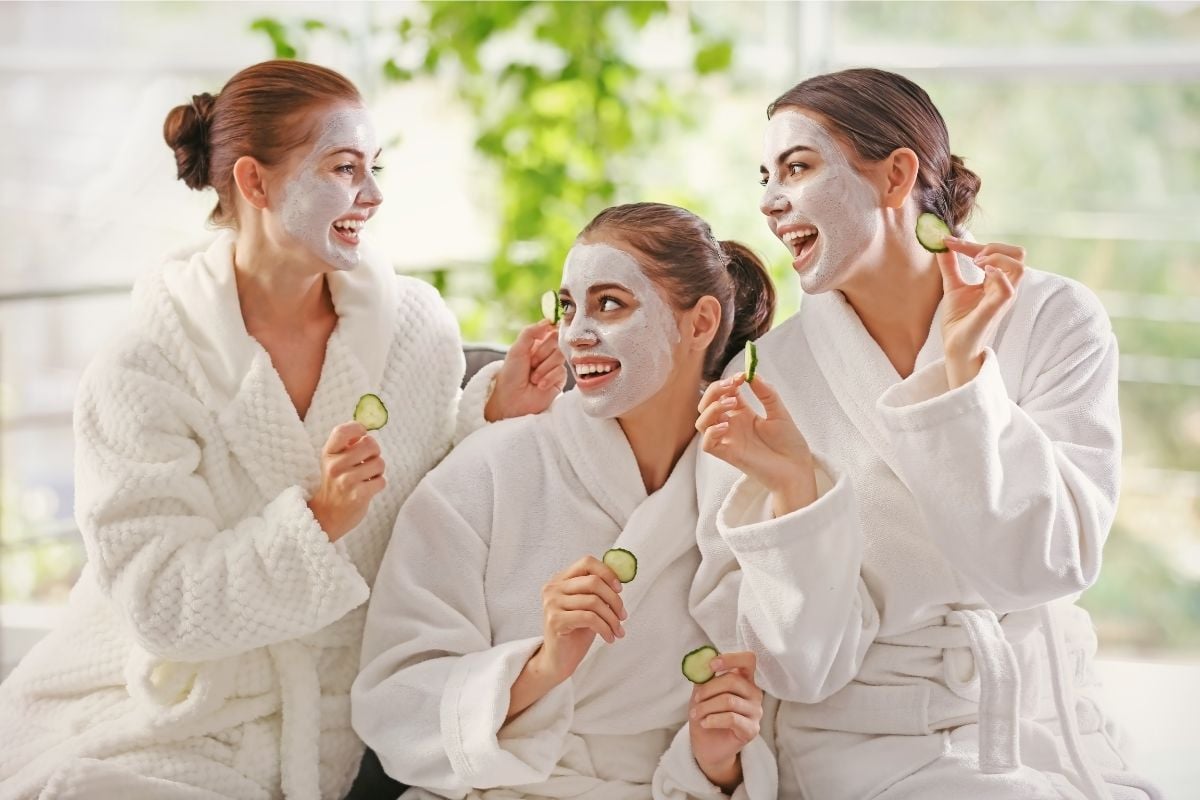 Are Pure Haven Preservative Ingredients Safe?
For preservatives in their body products, the company uses ingredients that are on the list of raw materials for COSMOS-standard organic and natural cosmetics:
leuconostoc/radish root ferment filtrate
levulinic acid
sodium levulinate
lactobacillus
p-anisic acid
sodium phytate.
To clarify, COSMOS is a European cosmetic natural and organic standard established in 2002. It is the result of cooperation among the Soil Association (UK), BDIH (Germany), Cosmebio and Ecocert (France), and ICEA (Italy). The standard promotes the use of products from organic agriculture, a responsible approach to natural resources, and clean processing and manufacturing.
Further, COSMOS defines the criteria for companies to meet to ensure consumers that they produce genuinely organic or natural cosmetics to the highest sustainability standards. As a result, the COSMOS-standard positions itself as a guarantee for organic and natural body products that consumers can trust.
How Is Pure Haven Different From Other Direct Sales Companies?
Some people may have had a negative experience with or heard negative things about multi-level-marketing (MLM) companies. Those negative things might be related to pyramid schemes that have nothing to do with Pure Haven.
To clarify, a pyramid scheme is illegal. It involves borrowing from someone, and then borrowing from someone else to pay the first person, and then borrowing from more people to pay the second person, etc.
Pure Haven is not a "pyramid scheme." Doing business with Pure Haven does not involve borrowing or lending money at all. In fact, you can join the company as a consultant for $35 only. Actually, Pure Haven is not a true MLM because you do not have to sign up people under you to make money with Pure Haven.
At first, I was skeptical of direct sales companies, too. I believed that they required too much work and time. However, I liked Pure Haven body products so much that I decided to join the company after talking to one of their top consultants. Now I think that it is a good thing when businesses give opportunities to women to make extra income from selling non-toxic personal care products.
Do I Have To Subscribe To Buy Their Home And Body Products?
No, you don't. Do not let the subscription message at the top of the checkout page discourage you from buying Pure Haven products. It is important to note that a Pure Haven subscription is an option, not a must. In other words, you can purchase their non-toxic household and body products without subscribing. Just ignore the invite pop-up message the next time you place your order.
Conversely, if you do subscribe, you will have the benefit of free shipping and access to exclusive products and sales. To become a preferred customer, you must spend $149. And the next time you place an order, you can spend as little as $70 and still get free shipping.
Also, do not worry that you will not have enough time to use your products before the new order arrives. Remember that you can always change the settings for your next order and move the date of its arrival. Thus, you can receive your products once a year if that time frame is convenient to you. Additionally, you can modify your product kit, and even cancel your subscription at any time, with no strings attached.
Pure Haven Business Opportunity
If you decide to catch a business opportunity and become a sales consultant with Pure Haven, you will have two ways to make money with Pure Haven:
by selling products to customers
by building a team that sells products to customers (optional).
If you are interested, study the Pure Haven compensation plan explained in detail. Importantly, your experience as a sales consultant will highly depend on the team you join. Contact me for reference to what is, in my opinion, an excellent team in my opinion.
Now, let's see how other direct sales companies' ingredients compare to Pure Haven ingredients.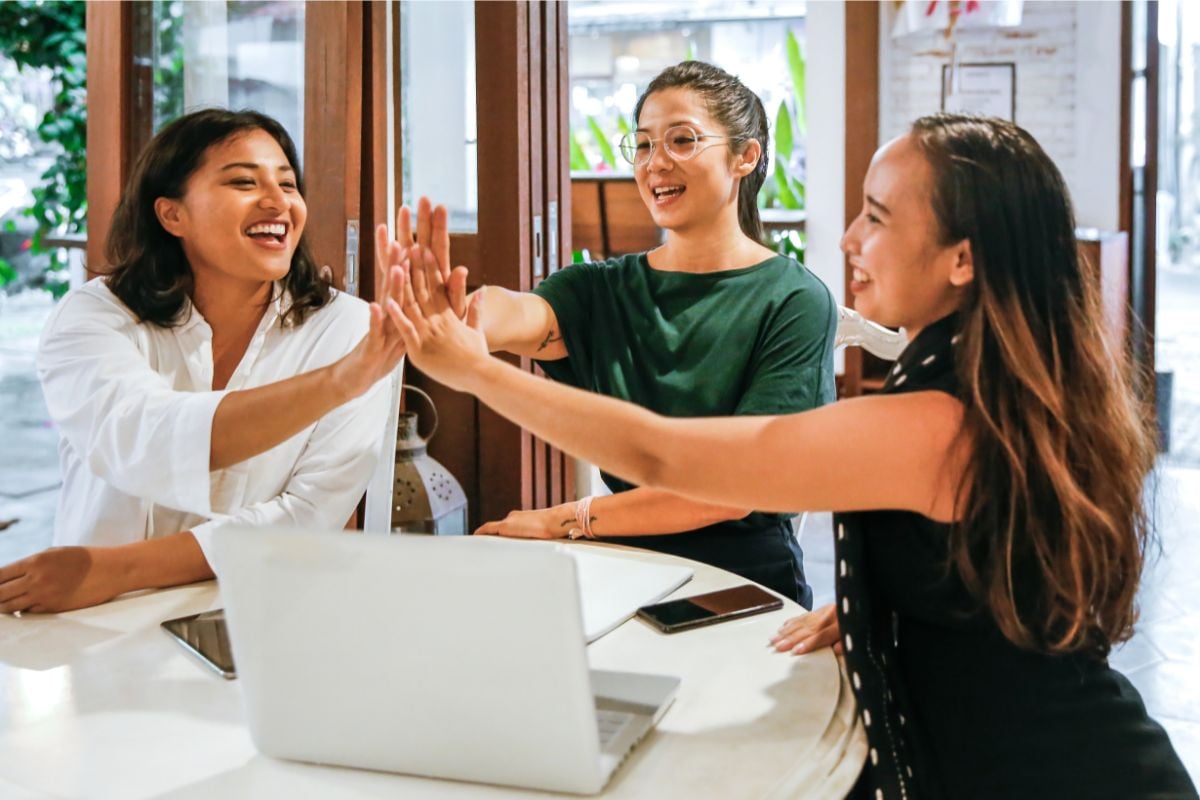 Pure Haven Vs. Other Direct Sales Companies
Arbonne Ingredients
There are ingredients in Arbonne skin and body products that I find concerning. Hence, I do not promote products with these ingredients on my website.
For instance, they use ethoxylated ingredients (e.g., Polysorbate 60, Steareth-21, PEG-40), phenoxyethanol, synthetic pigments, and cyclical silicones. Plus, they do not disclose ingredients for their fragrance. Even though they claim it is "natural," it does not equal to "safe."
On top of that, there are ingredients in Arbonne skin and body products that shocked me when I saw them! To know what they are and see my full email Arbonne review, sign up here to get the email.
Rodan & Fields Products
First, some products on the Rodan and Fields ingredient list contain ethoxylated ingredients, e.g., sodium laureth sulfate and polysorbate 80. The main concerning factor about them is the use of carcinogenic chemicals to produce them.
Second, some Rodan & Fields products contain phenoxyethanol and fragrance. As you remember, fragrance is a mix of multiple ingredients, many of which can be allergens.
Third, they use non-mineral UV filters, such as avobenzone, homosalate, octisalate, and octocrylene. You can learn more about UV filters and find a safe sunscreen in The Best Non-Toxic Face Sunscreen Guide.
Pure Haven Vs. Melaleuca Company
Although Melaleuca body products have such impressive ingredients as hyaluronic acid, plant extracts, and peptides, they still have concerning ingredients. Thus, I spot-checked several items and noticed phenoxyethanol, ethoxylated ingredients, and parfum (fragrance) that Pure Haven does not use. Additionally, they do not fully disclose the ingredients of their cleaning products such as laundry detergents. Instead, they name the functional categories of ingredients, such as a "preservative," but do not tell us which preservative they use.
Lemongrass Spa Body Products
Like Melaleuca, Lemongrass Spa uses hyaluronic acid and strong plant-based anti-oxidant ingredients. However, I wish they would not resort to phenoxyethanol and grapefruit seed extract (GSE). The problem with GSE is that it may have benzalkonium chloride, triclosan, and methylparaben contaminants (source and source). You can read more about GSE in my post about WaterWipes baby wipes.
Pure Haven And Mary Kay
To begin with, the Mary Kay website openly posts only key ingredients of their face and body products. Obviously, this fact does not meet my requirements for transparency. Based on what I was able to find on the Internet, the picture is as follows.
For instance, Mary Kay Clear Proof Acne System Clarifying Cleansing Gel contains cocamidopropyl betaine and phenoxyethanol. Additionally, it has potential endocrine-disrupting parabens (ethylparaben, methylparaben, propylparaben). On top of that, it contains DMDM hydantoin and triethanolamine. The former is a formaldehyde-releasing preservative, and the latter is suspected of damaging fertility or the unborn child (ECHA).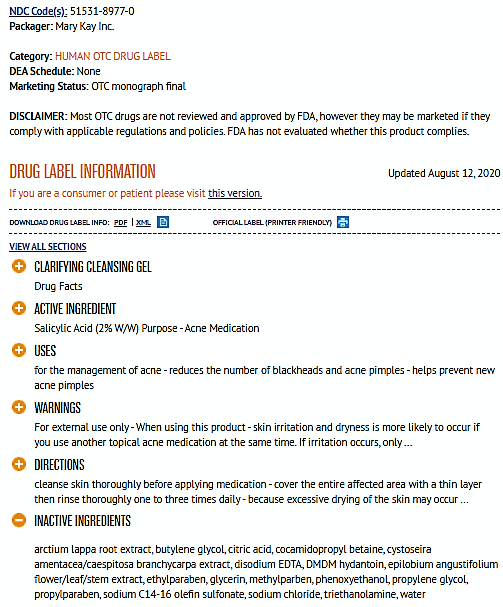 Further, the CC Cream Sunscreen SPF 15 Deep has cyclopentasiloxane and cyclohexasiloxane, ethoxylated ingredients, and chemical UV filters (homosalate, octinoxate, oxybenzone) (source). I explain why chemical UV filters are not a safe choice in the Best Non-Toxic Face Sunscreen and the Safest Baby Sunscreen and Sunscreen for Kids guides.
Like the CC cream, the Timewise Age Fighting Moisturizer SPF 30 contains chemical UV filters (avobenzone, homosalate, octisalate, octocrylene, oxybenzone). In addition, it has ethoxylated ingredients, phenoxyethanol, methylparaben, triethanolamine, and butylated hydroxytoluene (BHT), a potential carcinogen and endocrine disruptor (ECHA).
Pure Haven Versus Farmasi
A quick random product check showed that some Farmasi body products contain fragrance, phenoxyethanol, ethoxylated ingredients, and cyclopentasiloxane. On top of that, they even use such harsh preservatives as methylchloroisothiazolinone and methylisothiazolinone in some products.
To sum up, in comparison to these direct sales companies, Pure Haven products are a much better choice, in my opinion. They do not use toxic chemicals and, thus, are walking a few steps ahead.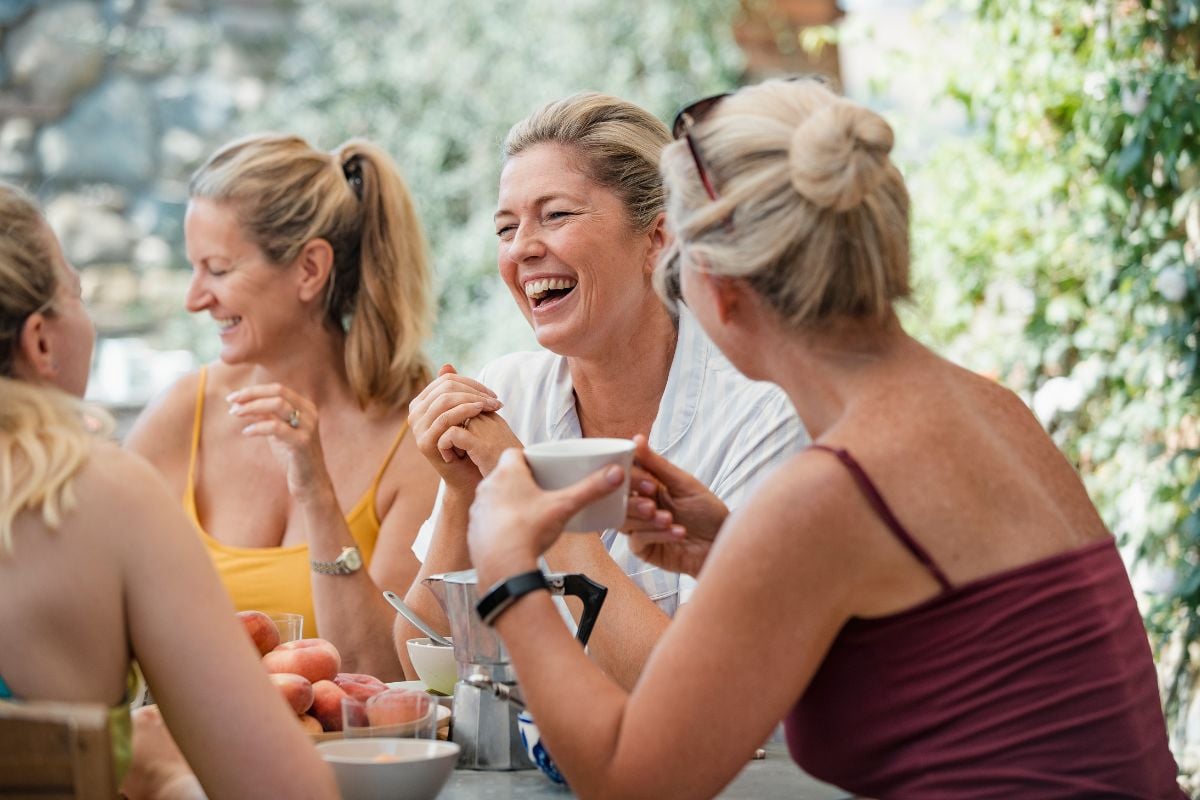 My Favorite Products By Pure Haven
Personal Care
Some Pure Haven non-toxic body products I like are:
Skincare
As for makeup, Pure Haven does not make high-performing makeup products at the time of writing this blog post, but this can change. To be in the know of the latest developments, consider signing up to my email service.
For makeup I turn to my favorite Crunchi brand. Except for mascara, I like the performance of their beauty products. In fact, Crunchi's goal is to make safe makeup that performs as well as conventional makeup. Besides, Crunchi uses EcoCert certified mineral pigments that they DO NOT source from China. And their independent tests showed excellent results for heavy metals. For more information on the Crunchi products, refer to my Crunchi Non-Toxic Makeup Review.
Home Essentials
Along with personal care and body products, Pure Haven carries non-toxic home cleaning products:
I really like their Dishwasher Detergent and Laundry Detergent. They work well for us, and I appreciate the fact that they come in powder versus liquid. Liquid detergents require preservatives, and I have not seen any liquid dishwasher or laundry detergents that contain safe preservatives. Some brands fail either to list preservatives or to provide satisfactory explanations as to why their products contain no preservatives.
Related:
Conclusion About Pure Haven Body Products
In sum, Pure Haven is a one-stop shop for non-toxic products. It is really convenient if you want to save time, shipping costs, and packaging. Here you can find personal care and home care products that use mild surfactants and some of the safest preservatives. If there is scent, it comes either from essential oils or plant extracts only.
Compared to some other direct sales companies, this brand uses some of the safest ingredients. Plus, in my opinion, it has a fair and generous consultant program and compensation plan (learn more here).
Further, Pure Haven is not just renamed Ava Anderson. It is a brand-new direct sales company under new ownership and management with its own manufacturing facility and standards. Contact me if you are interested in creating extra income and becoming part of a great sales team. Otherwise, you are welcome to browse Pure Haven website to find something special just for you. Also, check out my e-books and my shop for healthy personal care and home care products.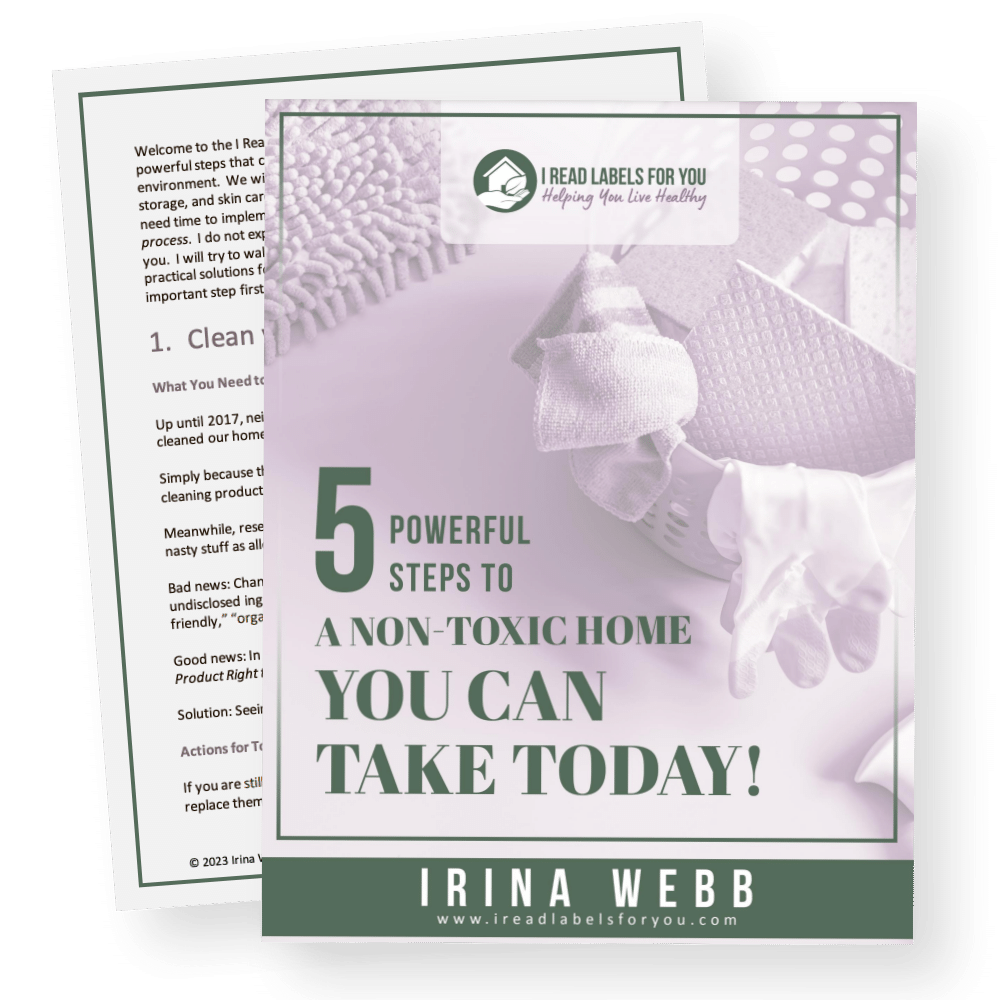 Download The Free Guide!
5 Powerful Steps To A Non-Toxic Home
Join our informed consumer community and get our free guide the "5 Powerful Steps To A Non-Toxic Home".