Is Benzisothiazolinone Safe?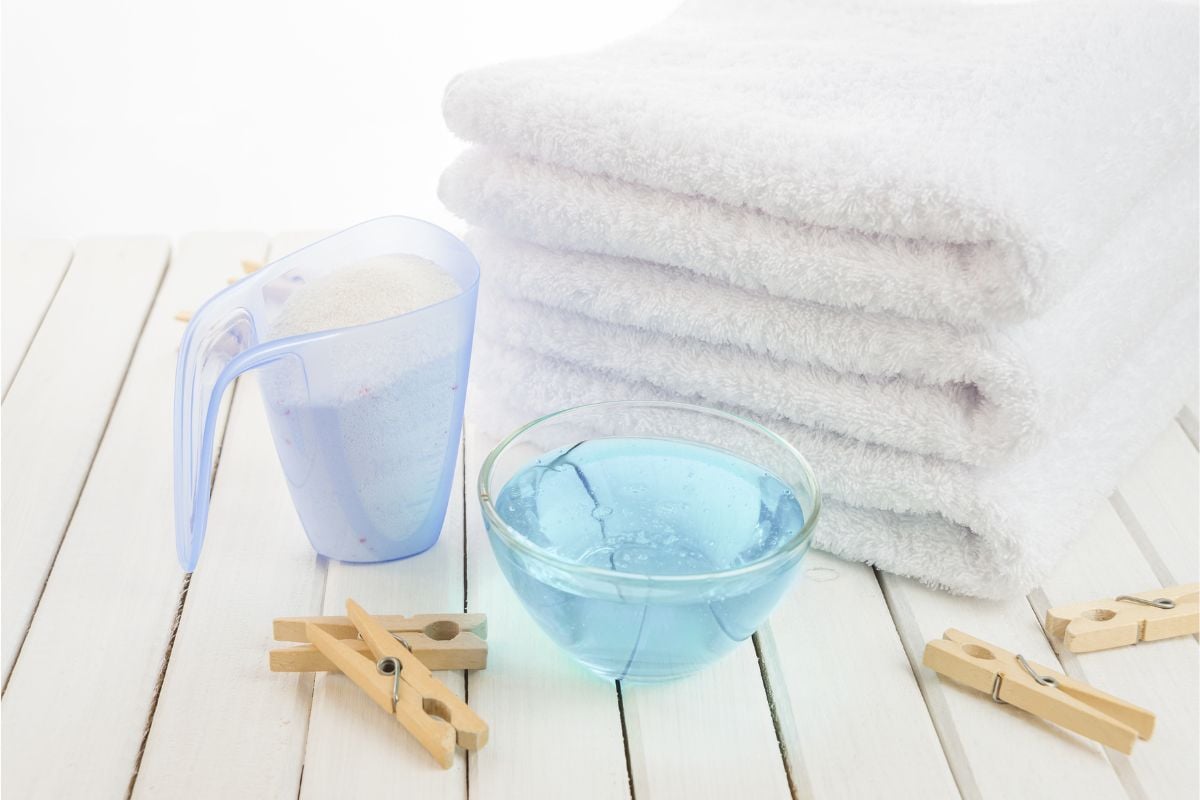 This post may contain affiliate links. To read our affiliate policy, click here.
Chemicals are present in many of the items we use every day, like dish soap, makeup products, laundry detergents, household cleaners, and more. Though widely used, a majority of these added chemicals are not safe and have the potential to cause numerous health concerns. Therefore, it is important to always read labels and do your research, so you know to which chemicals your body is exposed.
When you have a better understanding of safe and unsafe ingredients, you can make more informed decisions on the products you and your family utilize. I Read Labels For You is a resource to help you do quick research and receive trusted product recommendations. Here, you will find most of the information you need to vet every ingredient you find on your product labels.
Today, you will learn about an ingredient called benzisothiazolinone. I will tell you what it is, whether it is safe, and make you aware of the products that contain this preservative. Here is what you need to know about benzisothiazolinone.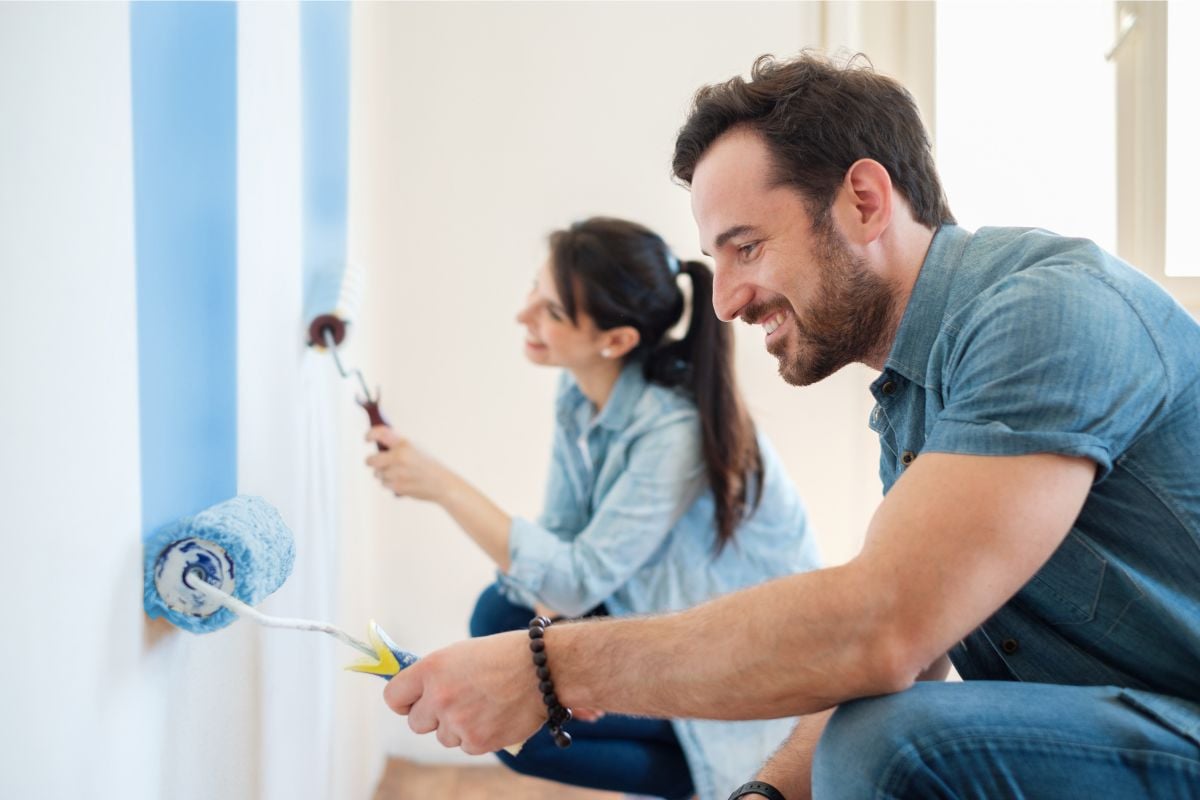 Is Benzisothiazolinone Safe?
Benzisothiazolinone (BIT) is a potentially toxic ingredient that may have several negative potential side effects when applied or handled. I do not consider it to be safe as it can cause skin, lung, and eye irritation, and it is a known allergen and sensitizer. Furthermore, dermatologists propose that those sensitive to methylisothiazolinone or methylchloroisothiazolinone are more sensitive to benzisothiazolinone, because they are all isothiazolinone preservatives (source).
BIT also has concerning photodegradation properties. When exposed to UV light, benzisothiazolinone breaks down into 14 other chemicals. Some of which are more toxic than benzisothiazolinone on its own (source). Hence, if improperly stored, products containing benzisothiazolinone could become increasingly unsafe overtime.
The EU Scientific Committee on Consumer Safety (SCCS) considers concentrations of benzisothiazolinone up to 0.01% in cosmetics safe for use with respect to systemic toxicity (source). However, it has not established any safe levels of exposure to BIT in cosmetic products from the point of view of sensitization. In other words, the SCCS recognizes BIT may cause allergic skin reaction and sensitization in any amounts. The European Chemicals Agency echoes the concern for potential skin sensitization issues (source).
What Is Benzisothiazolinone?
Benzisothiazolinone (BIT) is a synthetic isothiazolinone preservative used in cosmetic, cleaning, and industrial products. (It is in the same preservative category as methylisothiazolinone or methylchloroisothiazolinone.) It is an included ingredient in a multitude of household and industrial products because it has both microbicide and fungicide modes of action. Some uses of benzisothiazolinone include cosmetics, paints, varnishes, coatings, adhesives, sealants, plasters, and fillers.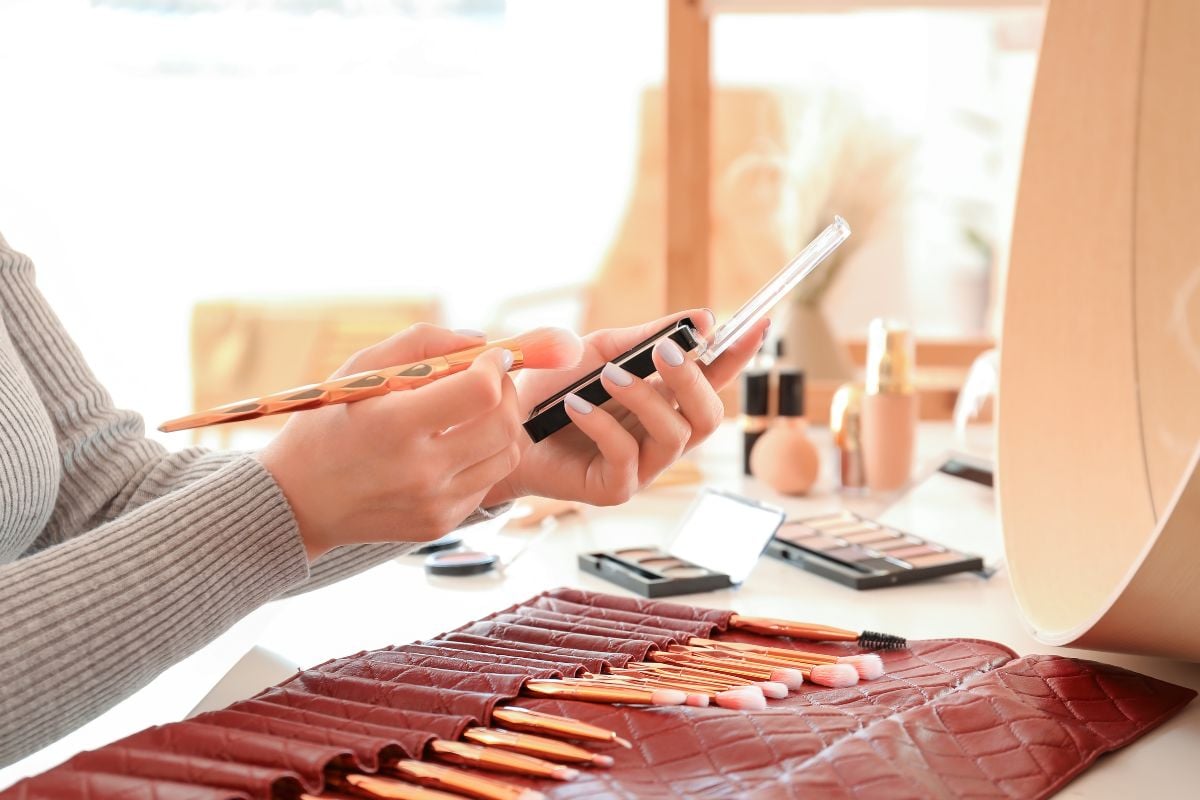 What Is Benzisothiazolinone Made Of?
Benzisothiazolinone, in short, is a synthetic compound produced in a laboratory with no natural origin. BIT is an isothiazole, which is derived from thiophene when the second position is occupied by a nitrogen atom (source). Furthermore, there are other lab methods to manufacture BIT (source).
Benzisothiazolinone Uses
Makeup (Here is my review of a good alternative clean makeup brand.)
Car care products
Laundry detergents (These are my recommended safe laundry detergents.)
Stain removers
Fabric softeners
Household cleaning products (Learn about cleaning your house without chemicals on the blog.)
Emulsion paint
Caulking
Varnish
Adhesive
Ink
Photographic processing solution
Industrial settings
Pesticides
Fluid preservation
Benzisothiazolinone Side Effects
Dermatitis and Skin Sensitization
When applied to the skin in certain amounts and for certain durations, BIT has been shown to sometimes cause skin sensitization and allergic contact dermatitis (source). When the reaction occurs, an individual's skin may be red, itchy, swollen, and blistered. Though sensitization often occurs with dermal application, airborne contact can also cause rashes and irritation around the eyes and mouth (source).
Lung Irritation and Damage
When BIT is used in air freshening products, studies have shown benzisothiazolinone could have cytotoxic properties and cause damage to lung cells (source). Other studies suggest BIT could cause an inflammatory or asthmatic response in the lungs (source).
Endocrine Disruptor
In vitro (cell) studies have shown benzisothiazolinone's potential to be an endocrine disruptor. Namely, in this study, BIT decreased the level of thyroid hormones by influencing central regulation, receptor binding, and the removal of iodine from a thyroid hormone.
Further, research on other isothiazolinone preservatives has suggested chemicals like methylisothiazolinone and octylisothiazolinone could interfere with thyroid function (source). This is a concern, because often benzisothiazolinone is used in combination with other biocides such as these.
To clarify, the studies did not specify that using products with BIT can impact your thyroid hormones negatively.
Eye Irritation
Benzisothiazolinone can cause significant eye damage. Specifically, the Australian government classified this preservative as "Eye Damage Category 1" because in animal experiments it caused serious eye irritation and damage.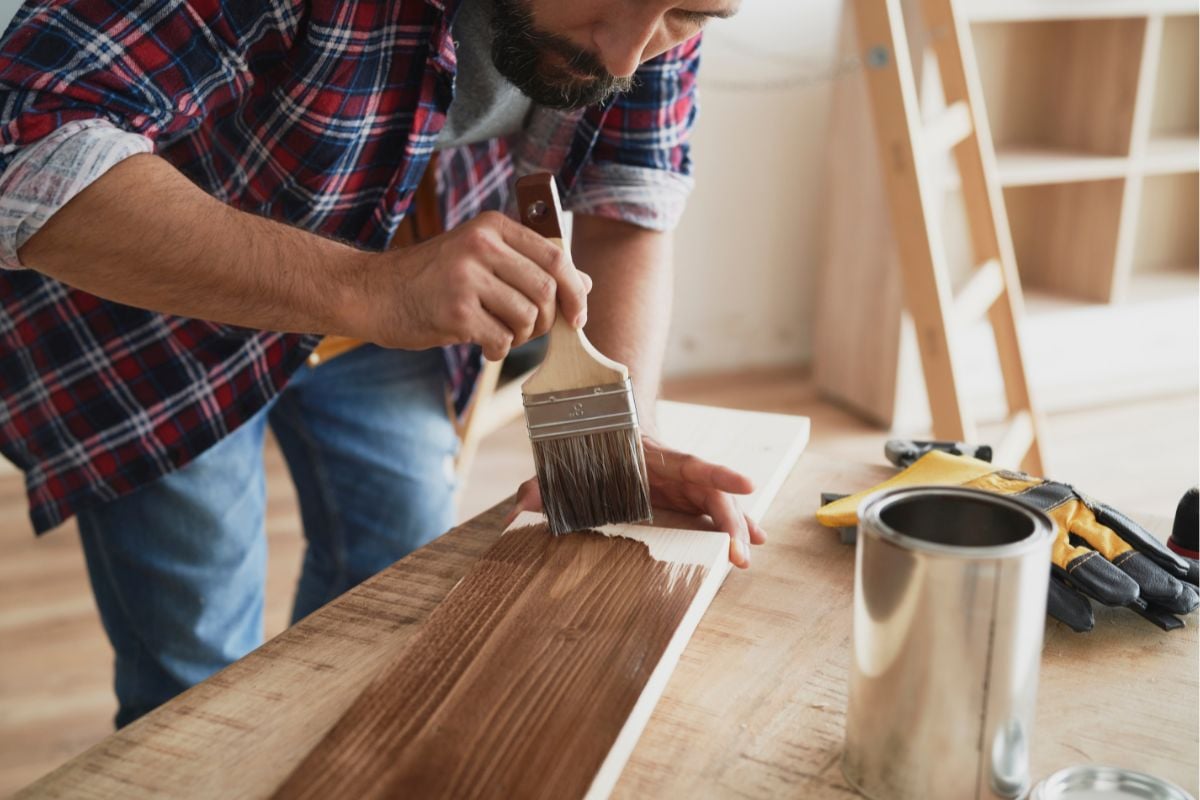 Conclusion About Benzisothiazolinone
Benzisothiazolinone Is Unsafe And Should Be Avoided In All Personal Care And Cleaning Products.
Though a good number of the products on store shelves have toxic chemicals that could be unsafe for you and your family, there are products out there free of potentially hazardous ingredients like benzisothiazolinone. All the products in the I Read Labels For You Shop are benzisothiazolinone-free. You can read more ingredient breakdowns and find product recommendations on the blog. To get an extra motivation and convenience to achieve your optimal health, consider receiving free emails to your inbox. I hope to see you will receive my emails.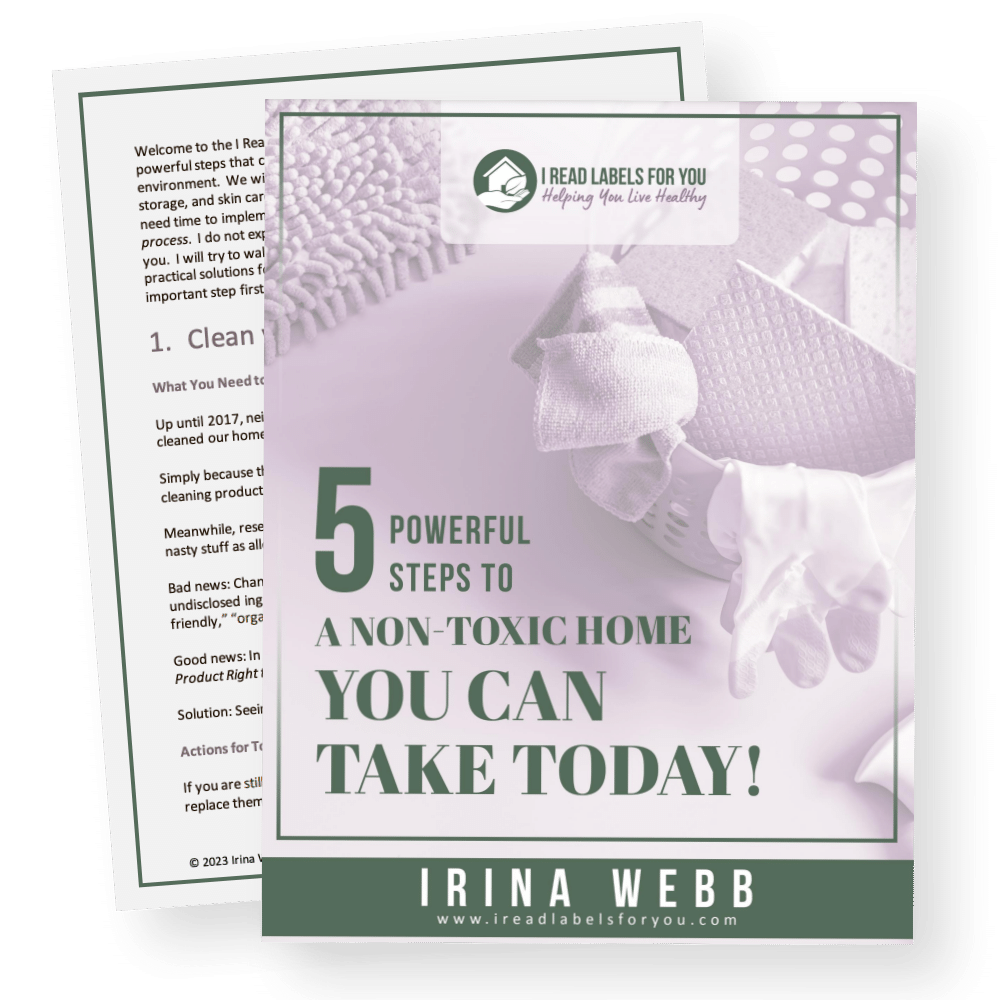 Download The Free Guide!
5 Powerful Steps To A Non-Toxic Home
Join our informed consumer community and get our free guide the "5 Powerful Steps To A Non-Toxic Home".