5 Best Non-Toxic Dishwasher Detergents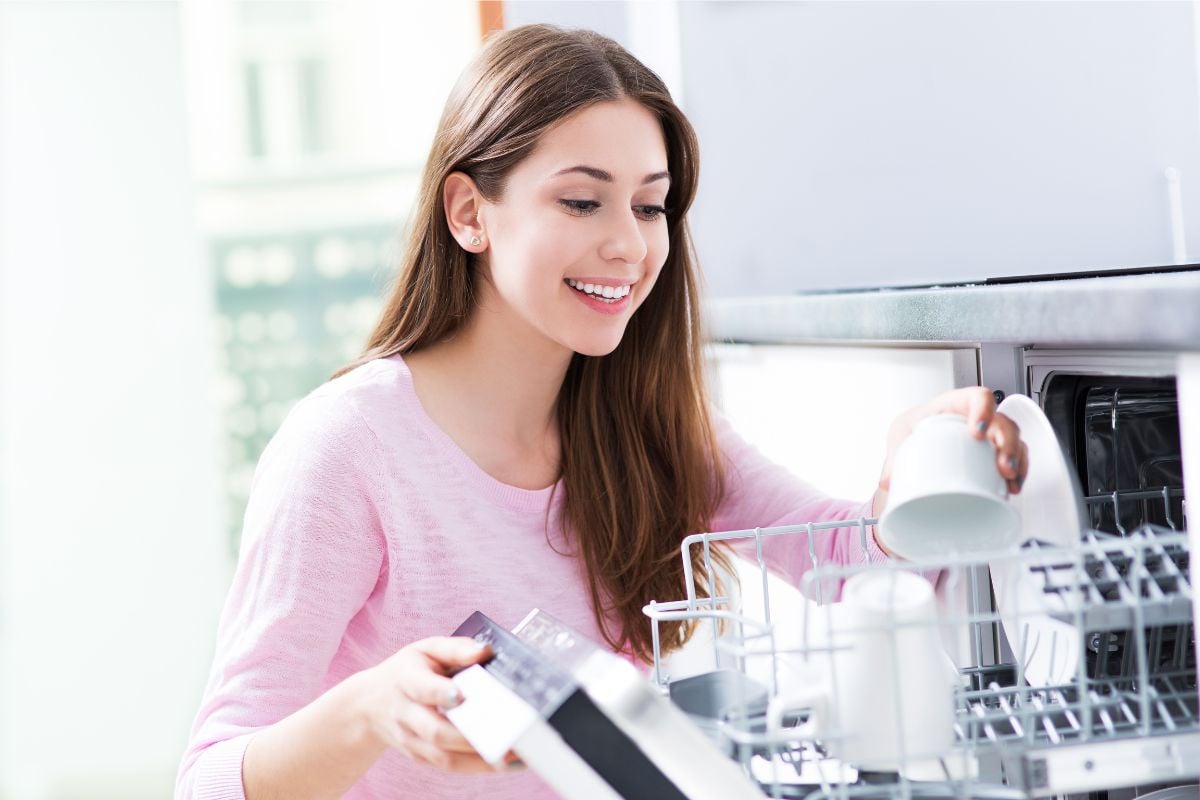 This post may contain affiliate links. To read our affiliate policy, click here.
The average dishwasher runs five cycles a week. For many, this appliance works even harder than that, sometimes doing multiple cycles a day. Every time you run your dishwasher, you can expose yourself, your family, and the environment to potentially harmful chemicals. Exposure to these toxins comes from either the steam emitted from the dishwasher or the residue left on your dishes. Either way, switching to a non-toxic dishwasher detergent is essential to keep your family and the environment safe from toxic chemicals.
There are many dishwasher detergents advertised as "green" or "natural," but many of them are not as safe as they imply. However, there are several kinds out there that are truly safe and effective for washing away food particles. I will give you my recommendations for the best dishwasher detergent, and you will also get insight into the tactics and drawbacks of the mainstream dishwasher detergent industry.
5 Best Non-Toxic Dishwasher Detergents
What's Wrong With Most Dishwasher Detergents?
Many dishwasher detergents (and regular house cleaning products) include ammonia, sodium hypochlorite, dyes, artificial fragrances, isothiazolinone preservatives (read more about MIT and MCI, two popular isothiazolinone preservatives), cristobalite, polyalkylene glycol, and quartz. All these chemicals have been linked to various medical issues including allergic reactions, dermatitis, eye/lung/throat/mouth irritation, cancer, and more.
Additionally, dishwasher detergent companies have employed tricky schemes to hide certain ingredients. The hidden ingredients are, of course, toxic; otherwise, they would have no reason to conceal them. Let's explore how they do this, using Cleancult Dishwasher Tablets as an example: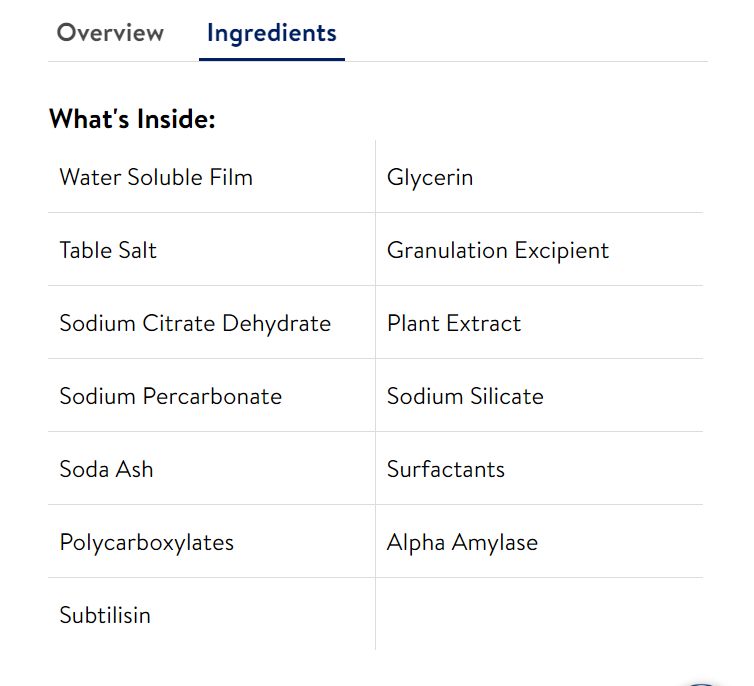 While Cleancult disclosed some ingredients, such as sodium percarbonate, they sneaked in 5 undisclosed ingredients. Here is how:
Water Soluble Film
This is not a name of a chemical or an ingredient. It describes a functional part of the tablets, but the ingredients in the film are unknown.
Granulation Excipient
Again, this describes a functional part of the tablets. This is a hidden ingredient that produces a granular texture.
Plant Extracts
There are thousands of plants out there. Therefore, there are thousands of possible extracts that could have been added.
Surfactants
A surfactant is made from ingredients that produce lather or foam. There are hundreds of them, some that are safe and many that are not. The most used surfactants in dishwasher detergents are ethoxylated surfactants, which are toxic.
Many companies have actually found it relatively easy to cut out the aforementioned ingredients like ammonia, chlorine, and synthetic fragrances to claim they are a "natural detergent." However, ethoxylated ingredients like alcohol ethoxylate or alkoxylated alcohol remain present even in so-called "non-toxic" detergents (like Dr. Mercola Greener Cleaner Dishwasher Pouches, and Seventh Generation Dishwasher Detergent Packs). The ethoxylated ingredients are concerning, because their residues can be carcinogenic, and studies have found that residue from ethoxylated ingredients on dishes may lead to chronic inflammatory disease by damaging the gut's epithelial barrier, a condition often called "leaky gut."
In conclusion, dishwasher detergents, even so-called "natural" ones, often include harmful chemicals or hidden ingredients that make them potentially toxic. Pay close attention to the labels, as always, and utilize my dishwasher detergent recommendations for safe dishwashing. (If you hand wash your dishes, you can also find my dishwashing liquid guide and my top non-toxic dish soaps on the I Read Labels For You blog.)
Why Is Finding Non-Toxic Dishwasher Detergents Difficult?
Finding a non-toxic, all-natural dish detergent can be difficult because no single detergent can be effective for all levels of water hardness. You cannot make one solution to work in all circumstances—and I should know, since I've studied the whole dishwashing detergent market and even researched possibly making my own solution at one point.
However, you need 0.3 gpg (grains per gallon) for soft water, 3.5-7.0 gpg for moderate water, 7-10.5 gpg for hard water, and over 10.5 gpg for very hard water. This means, of course, that not every non-toxic dish detergent will work well with your water hardness. Even so, do not revert again resort to using detergents made with harmful chemicals. Instead, try a different non-toxic dishwashing detergent that has a gpg that better suits your water hardness. (If you don't know your water hardness, call your water district or buy a test online or take a water sample to a pool or pet supply store.)
5 Natural Dishwasher Detergent Recommendations
Branch Basics (use READ15 on starter kits to get 15% off) is, in my opinion, one of the best sources for all cleaning supplies, including dishwasher detergent. The detergent (and all their other products) do not include any ethoxylated ingredients or other harmful chemicals. Currently, they offer two versions of dishwasher tablets. I found that the original formula works well for soft water. And the new and improved version reformulated in October 2022 is excellent for hard water. The improved dishwasher tablets contain enzymes (e.g., protease and amylase) that can irritate the lungs if airborne and inhaled, so use them accordingly and don't let your kids play with them.
Based on my past research on Branch Basics, you can be confident that Branch Basics takes every step to ensure their products are as eco-friendly and safe as possible. In addition, I like the fact that there is no film as we saw in the Cleancult Dishwasher Tablets.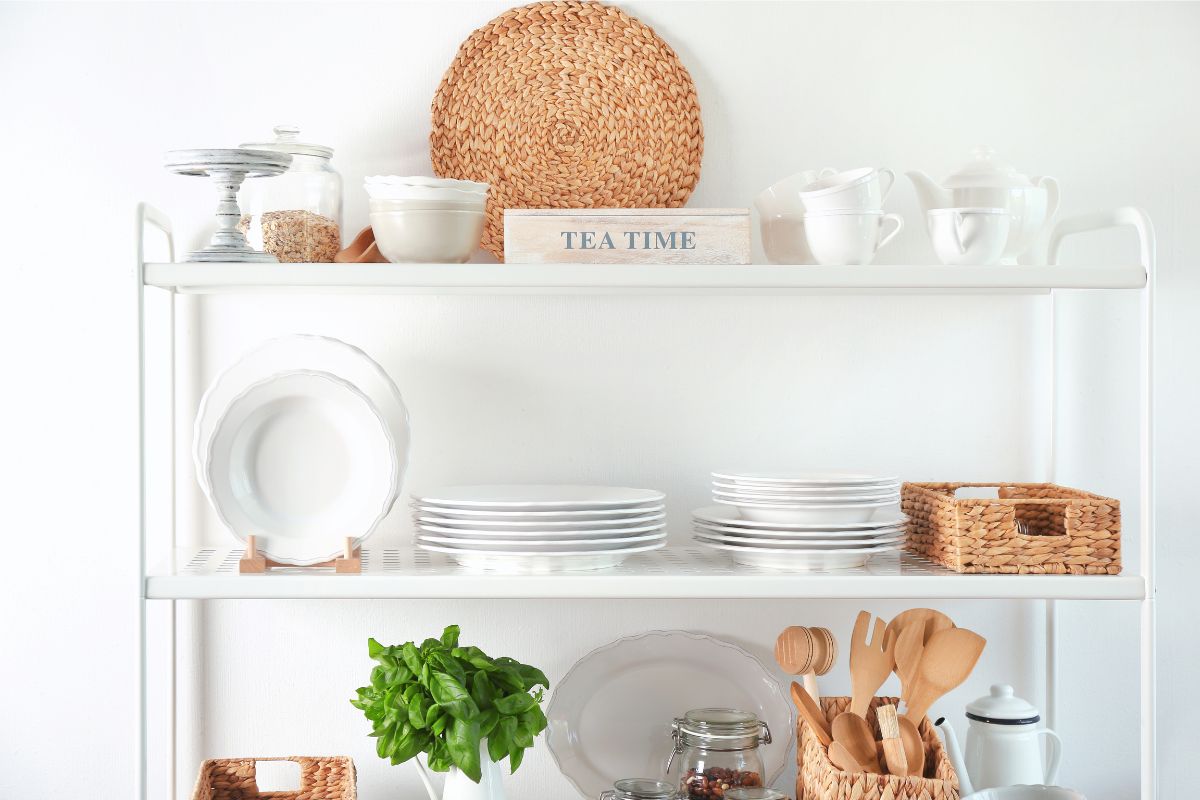 Pure Haven is also non-toxic and free of ethoxylated ingredients, as are all their products. Like Branch Basics, it is formulated to work pretty well with all water hardness types. In my experience, it doesn't leave food particles or a white film behind but gets me squeaky clean dishes every time. If you have soft water, make sure you do not use more than 1/3 scoop. Take a look at what one of the users of Pure Haven Dishwasher Detergent said here.
It does include natural enzymes which can sometimes lead to respiratory irritation if inhaled, so be careful of that when using it. However, enzymes help with the cleaning action and will help you get a better finish. Pure Haven also has other cleaning products and personal care products that I recommend. In fact, after lots of research into this company and their mission, I believe that all their products are safe and void of harmful contaminants including heavy metals, benzene, bacteria, and PFAS..
Blueland is not one of my top natural cleaning supplies brands because they often include fragrances and synthetic dyes. However, I highly appreciate their eco-friendly packaging and have had success with two of their products that do not include these artificial ingredients. The Blueland dishwashing tablets have no fragrances, dyes, or ethoxylated ingredients. Like the dishwasher detergents discussed above, they have enzymes, too. They must work great in both hard and soft water.
MamaSuds is a dishwasher powder that I would only recommend for soft water (IRLFY10 for 10% off). It has a safe and familiar ingredient list, not including ethoxylated ingredients or any other harmful chemicals. It is completely biodegradable and contains no enzymes.
Earthley powder dishwasher detergent is another detergent for soft water with some of the safest ingredients out there. Though it only works in some circumstances, it is one of the best detergents out there. It's vegan, non-GMO, biodegradable, and free of parabens, fragrances, and sulfates. All ingredients are natural and safe and work together for a super effective formula.
If you prefer scented detergents, all the Earthley powder dishwasher detergent scented options are scented with essential oils only. Overall, the powder is pretty safe unless you are sensitive to certain essential oils (learn more about natural fragrance here). Both the scented and unscented formulas are effective and non-toxic based on my criteria.
Conclusion About Non-Toxic Dishwasher Detergents
The Right Combination Of Non-Toxic Dishwasher Detergent And Water Hardness Makes For An Effective And Safe Dishwashing Detergent Solution.
Removing harmful chemicals in your home does not have to be difficult. There are several companies out there that provide products that are non-toxic and have just as much cleaning power as their chemical-ridden counterparts. For more recommendations to help you replace all harmful chemicals in your home, use the I Read Labels For You blog and the shop section of the website as sources of trusted advice and research. I hope this content takes the stress out of learning and your house can soon be full of the best ingredients that are safe for you and the environment.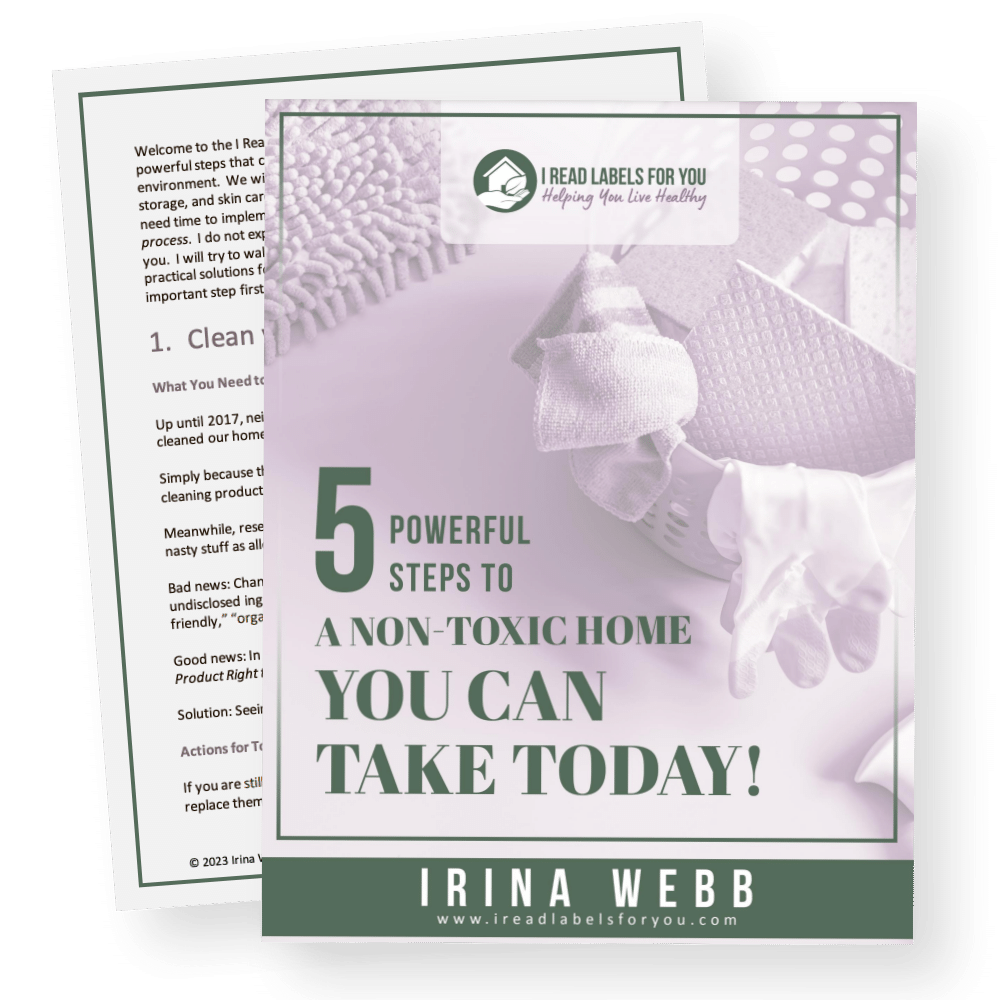 Download The Free Guide!
5 Powerful Steps To A Non-Toxic Home
Join our informed consumer community and get our free guide the "5 Powerful Steps To A Non-Toxic Home".