How To Clean Your House Without Chemicals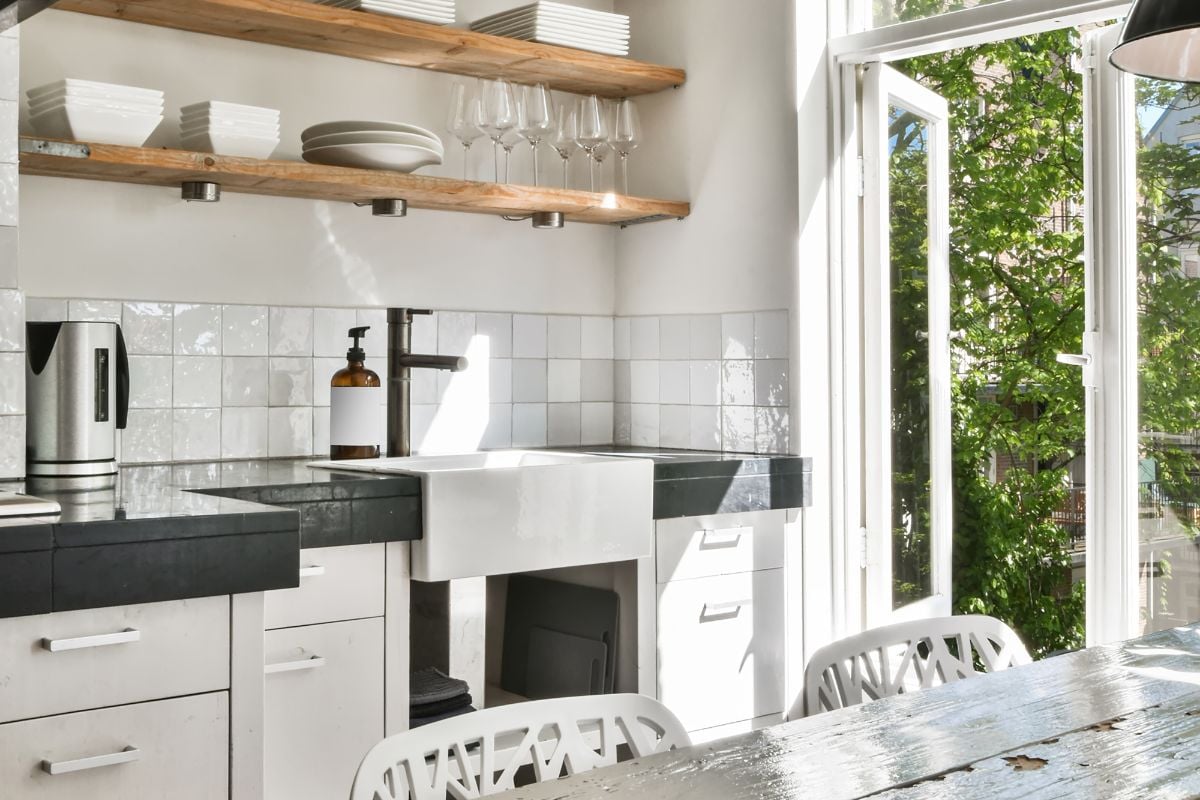 This post may contain affiliate links. To read our affiliate policy, click here.
Having a clean house is something we all strive for. Our home is where we spend most of our time, but it doesn't feel like a sanctuary when it's not clean. If you are like I was, a traditionally cleaned home isn't bringing you peace either. In fact, the harsh smell of chemicals from all those cleaning products is making you worry for you and your family's safety.
My son's birth was one of the main reasons I started paying attention to labels and using only non-toxic products, though there are many reasons people decide to cut chemicals. Namely, they might be dangerous! There is no refuting this. Cleaning product manufacturers themselves label their products with "caution" or "danger" symbols to warn people not to inhale the product, swallow the product, or touch their product with their hands.
Additionally, people go non-toxic because many of the ingredients in cleaning products may lead to allergic reactions as well as hormone disruption, reproductive issues, cancer, and more. There's also the inevitability of environmental pollution when cleaning with chemicals. Hence, there are many reasons to make safer choices and clean chemical-free.
With the market so saturated with chemical products, finding a way to make a non-toxic household is overwhelming. That's how I felt years ago when I embarked on this journey. So, now, I can give you the best, safest, and most effective natural cleaning products for your chemical-free house. Here's how you can clean your home without chemicals:
First, we'll talk about some helpful ways of doing so. Then, you'll find out how to make your own cleaning products. Next, you'll learn about my favorite cleaning products company – Branch Basics. Finally, I'll mention some other companies that also make natural cleaning products.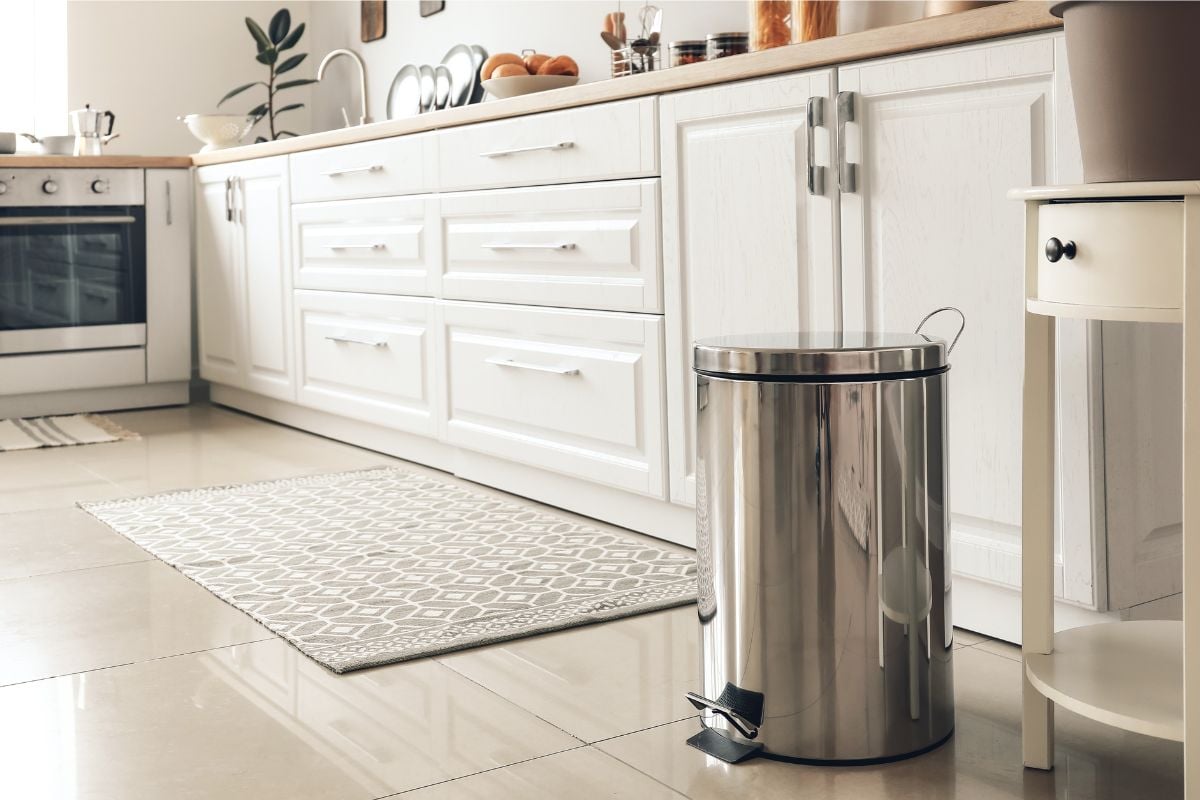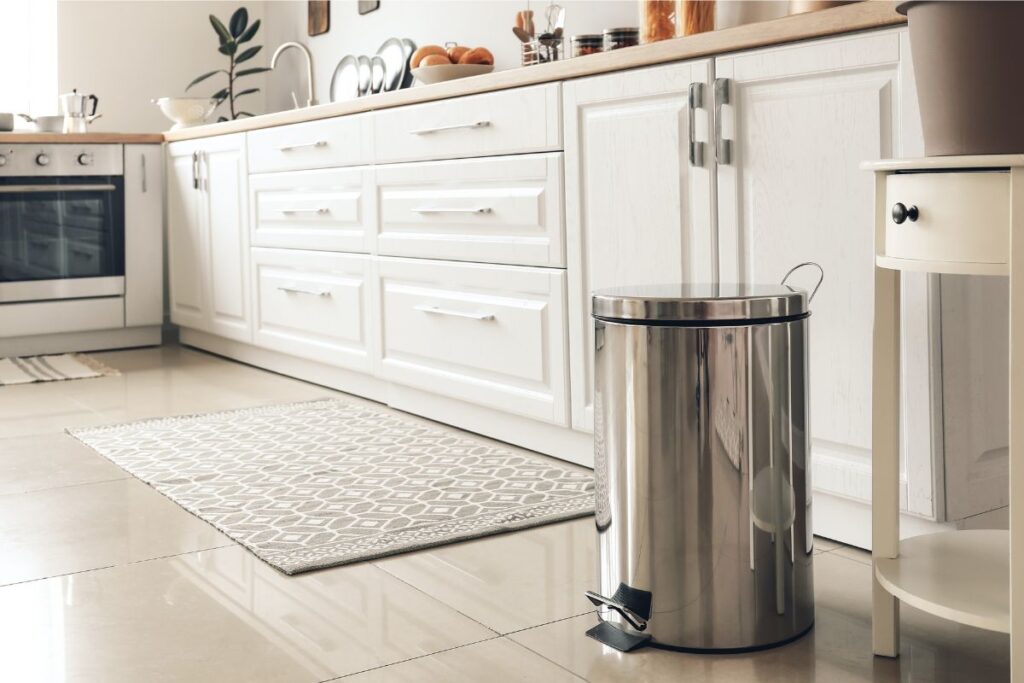 How To Clean Your House Without Chemicals
Use cotton cleaning rags
To start, replace your cleaning tools with 100% organic cotton cloths. Disposable products like paper towels and wipes are, of course, bad for the environment.
However, you do want to be careful what fabrics you use. I recommend 100% natural cotton, preferably organic. You may see people online recommending microfiber, because it allows you to use less cleaning solution. However, the tiny plastic microfibers could potentially cause respiratory problems, inflammation, asthma, bronchitis, and auto-immune disease (source).
Cut out unnecessary "cleaning" products
Big brands like to convince us we need more cleaning products in our arsenal than we actually do. Consumers buy these products with good intentions, but end up wasting money and filling their homes with more toxic materials (not to mention the landfills).
Consider getting rid of air fresheners, dryer sheets (use wool balls instead), laundry scent boosters, disinfectant wipes, and more that you don't truly need. A few natural cleaners will be sufficient for cleaning anything in your home.
Look for glass containers
When you're searching for non-toxic cleaning products or making your own, ensure that you store your solutions in glass or stainless steel containers. In the previous section, I discussed the concerns with microplastics in synthetic microfiber. However, there are plenty of other sources of microplastics, which some research shows may cause cell death, inflammation, and metabolic disorders.
The plastic container where your cleaning products live is yet another source of microplastic exposure. Small residues of plastic particles can find their way into your cleaner and onto your surfaces. Additionally, plastic contributes to 8 million tons of ocean pollution (source). Instead, consider opting for glass or stainless steel spray bottles and jugs to hold your cleaning solutions to prevent unnecessary potential microplastic toxicity.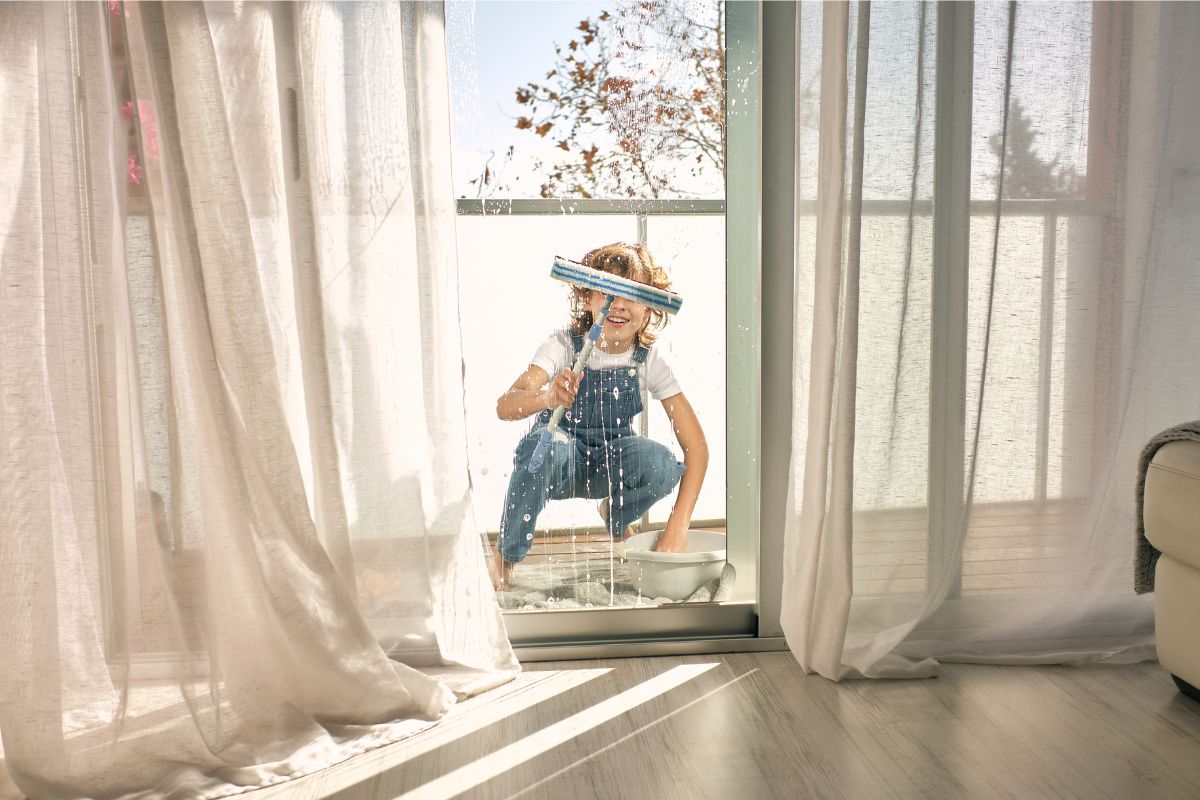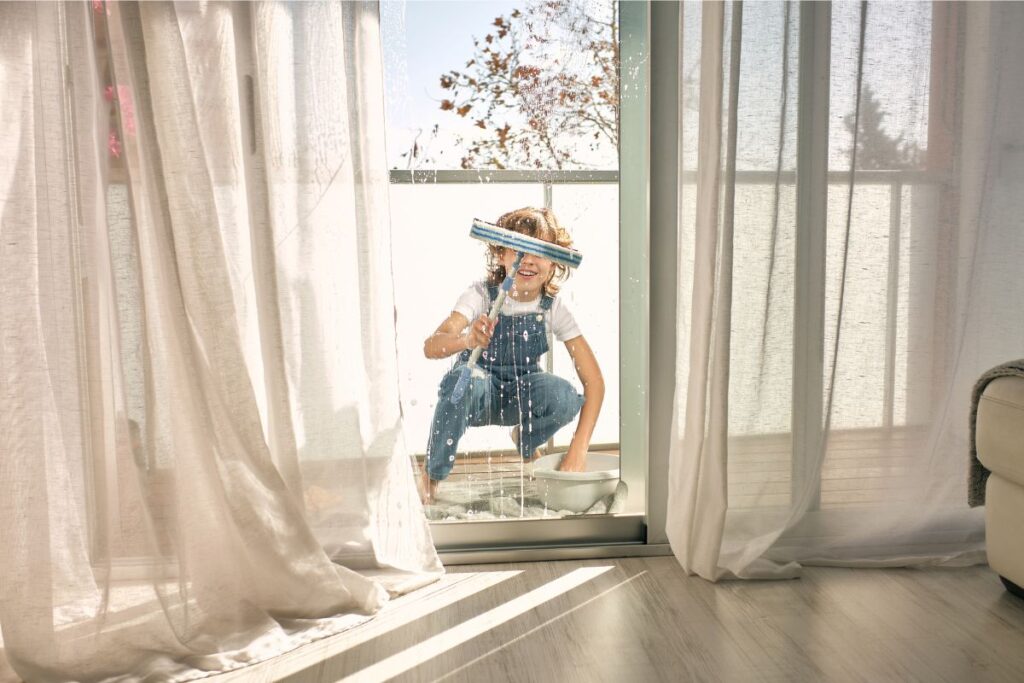 Read product labels carefully
Now that you have your containers and rags, it's time to choose a green cleaning product. First of all, realize that companies do not have to disclose the materials in their cleaners. It's true – they do this voluntarily, thankfully, but there is no entity that requires them to do so.
Because it's voluntary, we cannot totally trust the ingredient list. There are plenty of ingredients that companies openly list that I recommend avoiding for a chemical-free home. Make sure that when you're looking for the right cleaner, you keep an eye out for some of these common chemicals:
Be cautious of "greenwashing"
If looking at ingredients seems overwhelming, you may be tempted to grab cleaning products that are labeled "eco-friendly," "all-natural" or "non-toxic." These labels seem to indicate that the manufacturer has done the work of weeding out harmful ingredients for you. Unfortunately, this is not always the case since there are no legal definitions for these terms. This means any company can make claims that they're "eco-friendly."
Brands know that green products sell, so they market them heavily that way, even when they're not good for you or the environment. This is called "greenwashing". However, plant-based or plant-derived, doesn't mean chemical-free. For instance, cocamide DEA could be called a natural ingredient because it is derived from coconut oil. However, it is a carcinogen and exposure to it may increase the risk of cancer (source). You must read the ingredients to get a clear picture of whether or not your product is truly green and non-toxic.
If you're using "all-natural" brands like Meyer's or Method cleaning products, go look at the ingredients and cross check them with the toxic ingredients you see above. I bet you'll find some concerning ingredients. Instead, opt for some of the cleaners I've listed below or make your own natural cleaner.
Make your own cleaning solutions
You can be sure of the ingredients in your household cleaners when you make them yourself. With just five common ingredients you can clean your entire house. These ingredients include warm water, baking soda, white vinegar, Dr. Bronner's Castile soap, and vodka. (That last one is actually for cleaning, not just for the stress of getting it all done.)
HERE is my DIY cleaning solutions guide. There, you'll find recipes for multi-surface cleaner, hardwood floor cleaner, furniture duster, kitchen countertop cleaner, toilet bowl cleaner, oven cleaner, and glass cleaner. If making your own cleaner is a hassle, like it is for me, I have plenty of natural products for you to try below.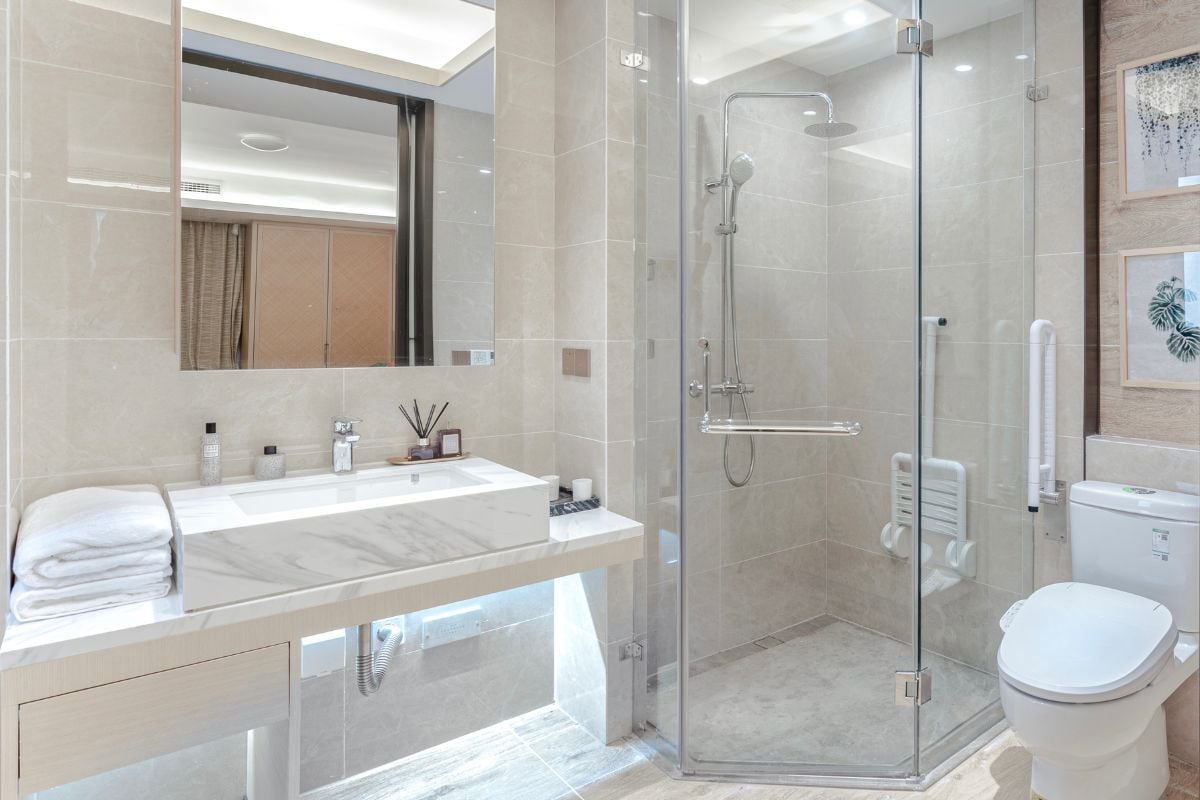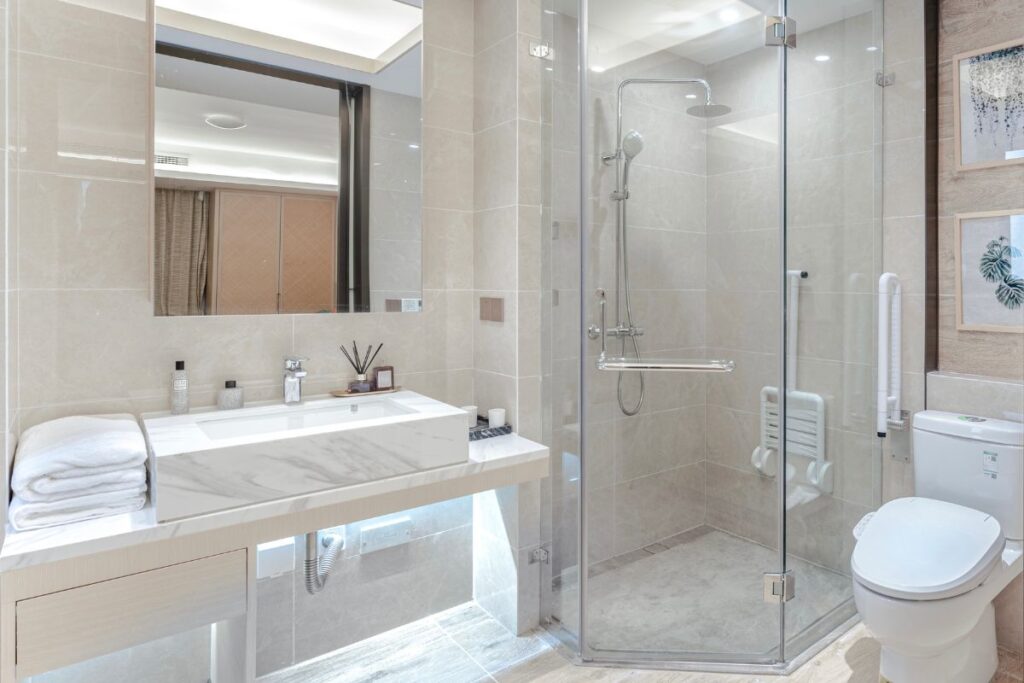 Best Clean Cleaning Products
Here, you'll learn about several safe cleaning product options. My favorite brand is Branch Basics that I use almost exclusively, but I'll also discuss several other brands that make cleaning products I approve of.
The premium starter kit might seem like overkill, but it's not. Branch Basic sells a fantastic non-toxic all-purpose cleaning concentrate and my favorite labeled glass containers. Their unique all-in-one solution mixed with water replaces any cleaner in your home, including a multi-surface cleaner, bathroom cleaner, glass cleaner, laundry soap, and hand soap. It's my favorite solution, as it can replace every cleaning product in your household with a non-toxic and chemical-free alternative.
I recommend reading my full breakdown of Branch Basics Cleaning Products, but I'll give you a few reasons they're my favorite. First of all, the company was founded by three women who spared no time or money to design the best natural cleaning product that truly fits most people's needs. It has a solid preservation method and is free of GMOs and fragrances. It's plant and mineral based, though we know that doesn't always mean safe. In this case, all of the natural ingredients are safe.
Here are the ingredients in Branch Basics cleaner:
Chamomile Extract: Branch Basics ensures that their chamomile is free of contaminants or chemicals that could come from processing. Studies have shown chamomile extract could have anti-inflammatory and healing properties.
Coco-Glucoside, Decyl Glucoside: It's made without petroleum and doesn't have any contaminants, and according to the Cosmetic Ingredient Review report, glucoside surfactants are not considered allergens or sensitizers. This also means that there is no soap in Branch Basics cleaner. I am noting this because if you have hard water, soap won't be effective enough.
Sodium Bicarbonate: This is simply baking soda.
Sodium Citrate: This is salt from citric acid and poses no health concerns.
Sodium Percarbonate: A form of inorganic salt that Branch Basics uses as an oxidizing agent. It acts similarly to hydrogen peroxide, and a Human & Environmental Risk Assessment proved that it is completely safe for humans.
Sodium Phytate: At first I was skeptical about the preservation system for the Branch Basics cleaning solution, but after I researched more I was convinced it was both safe and effective. This ingredient is part of their preservation process, which allows Branch Basics concentrate to last up to 2 years. For more information on sodium phytate and glucosides, consider reading my post The Best Safest Shampoo.
Branch Basics concentrate is a great choice for a chemical-free cleaner that's safe for you, your children, and your pets.
It's free of any essential oils and is fragrance-free, so it is perfect even for the most sensitive people.
The starter kits are probably the easiest way to get everything you need for chemical-free cleaning in one transaction, and that's a huge draw. I recommend going with the Glass Starter Kit, of course, but there is a plastic version as well. By the way, the sprayers on the bottles make the cleaning process so much more pleasant. They are the best I have ever experienced, and as you have read, I've tried many cleaning products. But once I tried Branch Basics, I can't go back to any other cleaning products.
Branch Basics also carries a 2-ingredient Oxygen Boost Powder that makes your cleaning more powerful. Best used if you need a replacement for stronger cleaning products like bleach or ammonia. Whatever you choose, be sure to use code Read15 to get 15% off your order.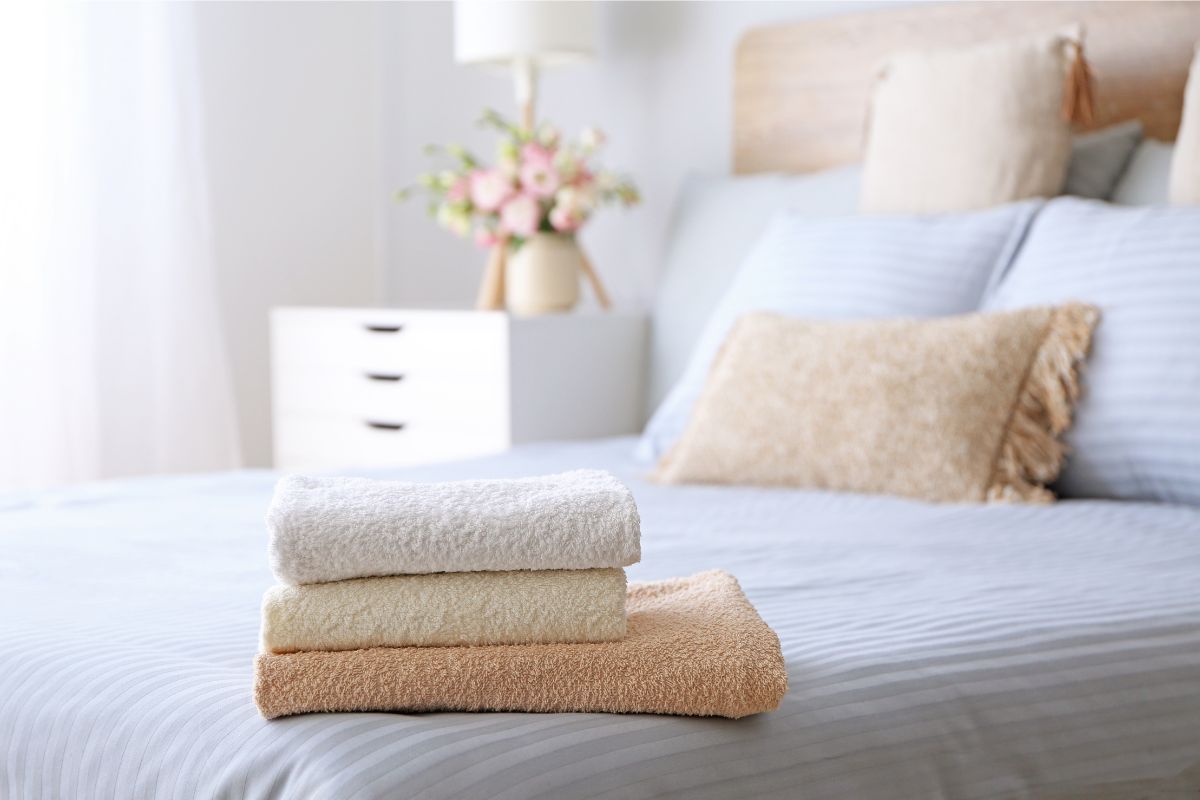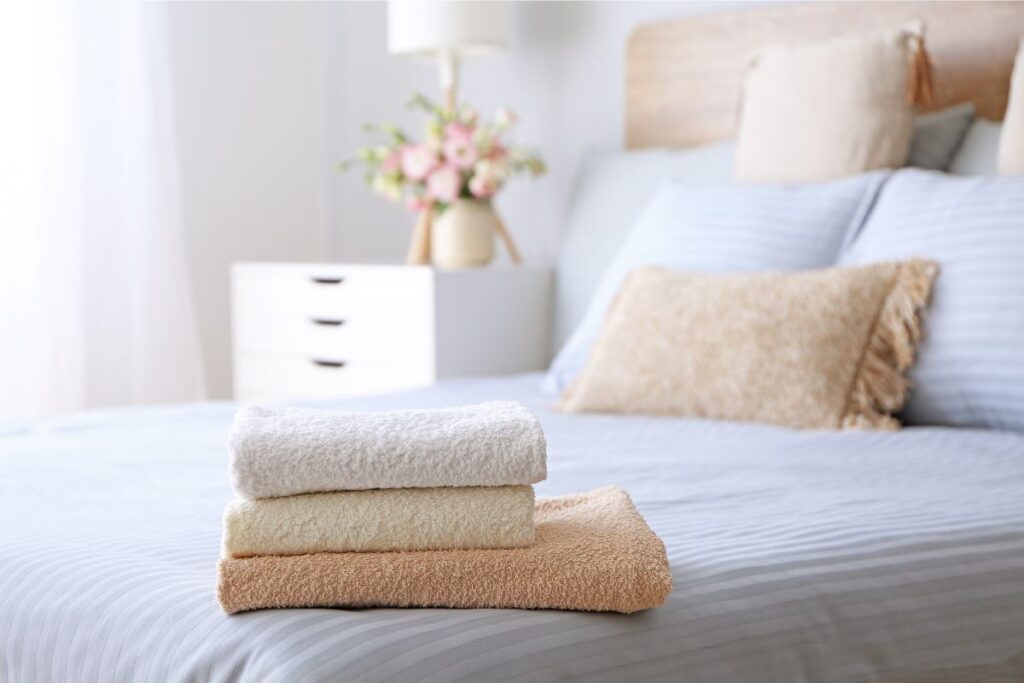 This multi-surface cleaner can be used on wood, hardwood floors, tile, porcelain, painted surfaces, laminate, and even electronics. It has a fresh lemon scent derived from essential oils and it utilizes one of the safest preservatives, which is leuconostoc/radish root ferment filtrate.
The one downside is that it comes in a plastic bottle, so if that's something you would like to avoid, grab a different option on this list. Additionally, essential oils are not benign and can be a problem for pregnant women or for those with allergies. Read this article for more information about the risks of essential oils.
Mama Suds is a non-toxic cleaner for most of your surfaces. It's made from true castile soap (olive oil only), aloe vera gel juice, and essential oils. The bottle is plastic and customers can easily purchase refills to reduce plastic waste. Another great aspect of Mama Suds All-Purpose Cleaner is that it's a small woman-owned business. (I just hope they move to glass bottles soon.)
This all-purpose soap-based cleaner comes as a concentrated solution that you pour into a container of your choice, like the glass or stainless steel bottles I mentioned earlier. The glass containers come filled with their simple mixture of water, natural grain alcohol, and castile soap. This is one of my favorite general cleaning products from Humble Suds, but I also love their Cleaning Paste all-surface scrub. More information on Humble Suds products can be found HERE.
Meliora eliminated the use of plastic in the packaging of all their soap-based cleaning products. The package comes with a reusable glass bottle and a steel/cardboard can of refill solution. This means you don't have to buy a container, worry about plastic, or deal with the hassle of ordering refills as often. Plus, there is no plastic in their packaging aside from the sprayer lid—even the refill scoop is stainless steel.
First of all, there's a difference between disinfectants and cleaners. Cleaners remove dirt and germs and disinfectants kill them. Since a disinfectant's task is to "kill" bacteria, they cannot be completely chemical-free. However, sometimes disinfectants are a necessary addition to an all-natural household, like if you have autoimmune disease or severe illness in your family.
Despite this not being a cleaner, I feel the need to include this in the post because I want to provide you with an alternative if you're already using disinfectants regularly. That being said, I do not recommend using this product daily. Use only when you need to sterilize your environment to reduce some risk.
The ingredients in Force of Nature Disinfectant are hypochlorous acid and sodium hydroxide. That means there's a small amount of bleach in this solution. Yet, relative to many other disinfectants, it is the safest I found, so feel free to proceed with caution if you're in need of a disinfectant. However, the Force of Nature website recommends those with specific bleach allergies avoid using their product.
You can indeed get a clean house with non-toxic, chemical-free cleaning products.
There are many reasons to remove chemicals from your home. Whether you're making the switch because of allergies or because you would like to reduce your carbon footprint, all the information and a huge selection of products can make the transition a bit overwhelming. Here I read labels so you don't have to. You can find more non-toxic products and learn more about the harmful effects of many commonly used ingredients on my blog. Together, we can make a safer and greener world one step at a time.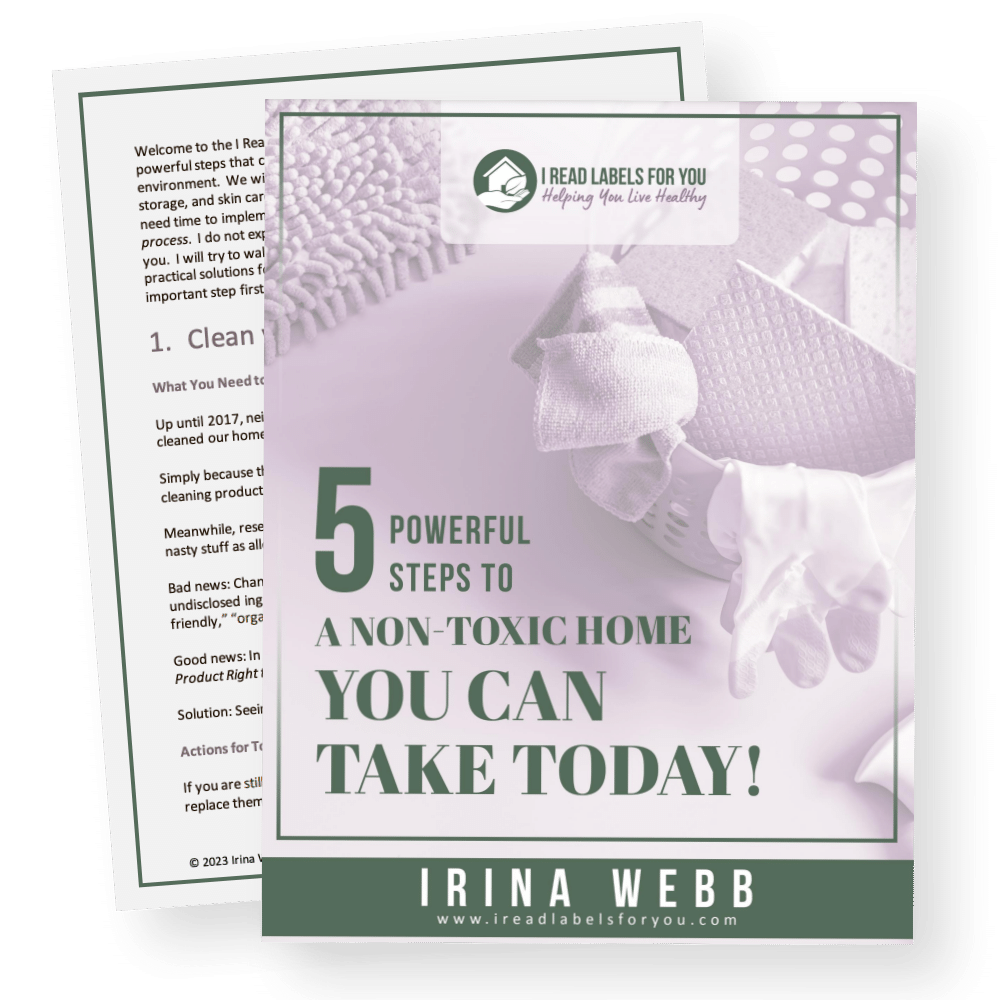 Download The Free Guide!
5 Powerful Steps To A Non-Toxic Home
Join our informed consumer community and get our free guide the "5 Powerful Steps To A Non-Toxic Home".