GreenPan Review: Are GreenPan & Thermolon Really Safe?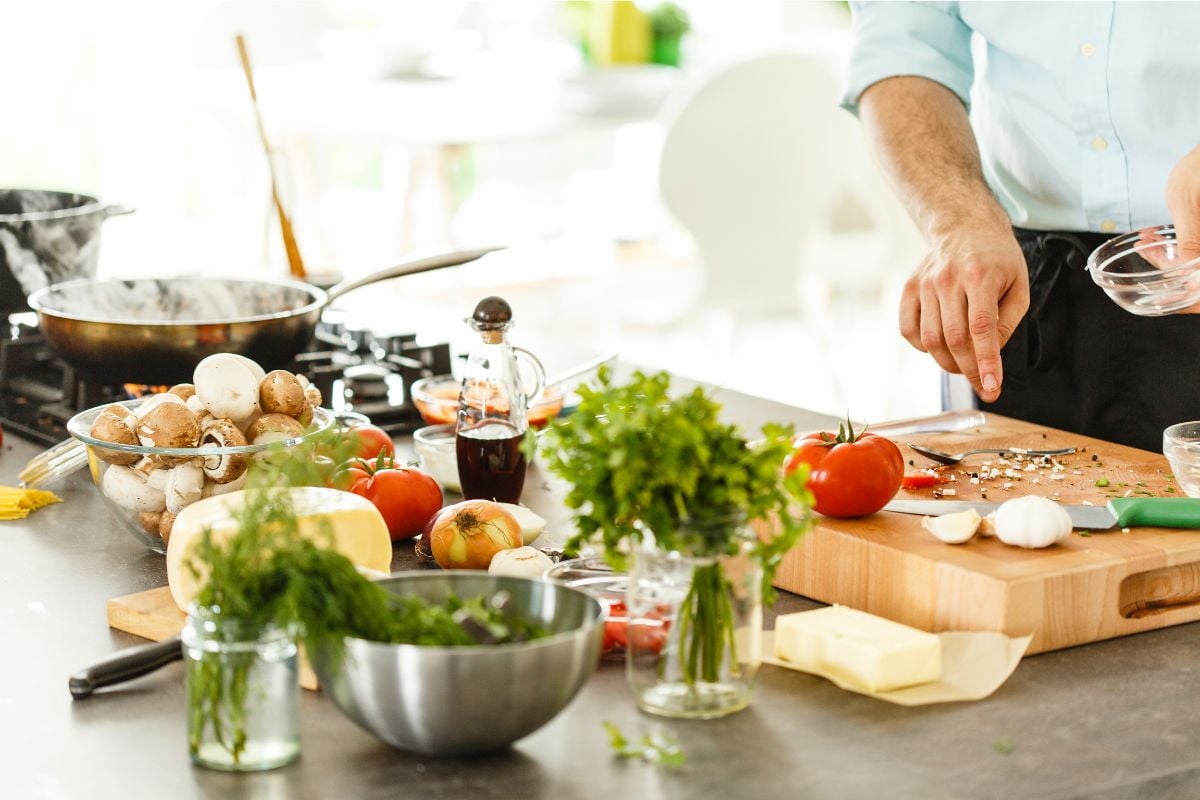 This post may contain affiliate links. To read our affiliate policy, click here.
Non-stick pans make cooking easier, right? Perhaps, many of you without a second thought replaced your regular cast iron and stainless-steel pots and pans with Teflon cookware when it became trendy. Now that you know better, you are probably back to your stainless steel or cast iron skillet. Yet, occasionally, you wish those pancakes would just slide off painlessly, which makes you hope for a safer alternative to the PTFE-coated cookware. Can Thermolon be the answer?
In this expert GreenPan review, you will learn about Thermolon-coated cookware and how to use it right without damaging its cooking surface. You'll be able to form your own opinion on the safety of GreenPan non-stick cookware and find out the reason for the GreenPan lawsuit and its dismissal. For quick assistance in finding safe cookware, turn to my Safe Cookware Guide.
GreenPan Non-Stick Cookware Review
To begin, I'd had no idea about toxins, chemicals, contaminants, and pollutants until well into my thirties. Eventually, a hit-and-run accident and two autoimmune diagnoses made me reevaluate every aspect of my life (read about my health update here). Plus, having a baby encouraged me to not only find safer products, but also share my findings with other parents. This is how the I Read Labels For You blog was born. Since many of my readers have asked me for a GreenPan review, I took time to investigate it. So, let's start with the main question: Is GreenPan safe?
Is GreenPan Safe?
According to the available GreenPan Thermolon coating test reports, provided before December 2021 (as of December 2021, they no longer disclose their test reports), both grey original and black diamond coatings were tested for a wide range of chemicals. The latter were found undetectable, except aluminum in one of the grey original coating reports. To clarify, "undetectable" means only that there are no findings over a certain reporting limit. In my opinion, the reporting limits used in these tests are small enough to be reassuring.
Additionally, here are the excerpts of my correspondence with the company.
| | |
| --- | --- |
| IRLFY asks: | GreenPan answers: |
| What agency performs the testing of GreenPan products? | We use various test labs such as SGS, Intertek, and TUV. |
| How often do you perform the tests? | We follow best practice, which is for testing to confirm compliance with food contact regulations be done annually by an independent lab, for example, SGS. |
| How do your tests compare with the CA Proposition 65 test? | Our products fully comply with the requirements of Prop 65. For example, the test does not detect lead and cadmium. |
So far, so good! Let's discuss the specifics of the Thermolon coating test reports in this GreenPan review. This will help us better understand what the GreenPan class action lawsuit is all about.
Is GreenPan Non-Toxic?
Aluminum
– The detected level is 0.27 ppm in the grey original coating.
– This measure is under the safety level of 0.6 ppm in drinking water (EWG).
– I do not find the detected amount of aluminum in GreenPan cookware concerning.
Heavy metals
– The tests detected extractable amounts (potentially capable of leaching into food) of heavy metals versus total amounts.
– In this case, the test shows how much of heavy metals will leach if you cook for 2 hours and the food is as acidic as 3% acetic acid.
– The total amount of heavy metals would be helpful to know if the coating came off and was ingested.
Lead
– The detectable reporting limit is 0.01 mg/kg (0.01 ppm).
– The FFDA recommended limit is 0.02 ppm.
– California Proposition 65 (which is stricter than the FDA) requires lead to be under 0.1 ppm before it triggers a warning label.
– The resulting level of lead in GreenPan non-stick cookware is non-detectable.
Cadmium
– The detectable reporting limit is 0.002 mg/kg (0.002 ppm).
– The recommended limit is 0.002 ppm.
– California Proposition 65 requires cadmium to be under 0.049 ppm.
– The resulting level of cadmium in GreenPan ceramic non-stick cookware is not detectable.
While I have no problem with the detected levels in the available test reports, I do not know how comprehensive the tests are. Without a full list of Thermolon coating ingredients, we don't know what substances we should be testing for. Later in this GreenPan review we will discuss what issues with Thermolon safety led to the filing of a GreenPan lawsuit.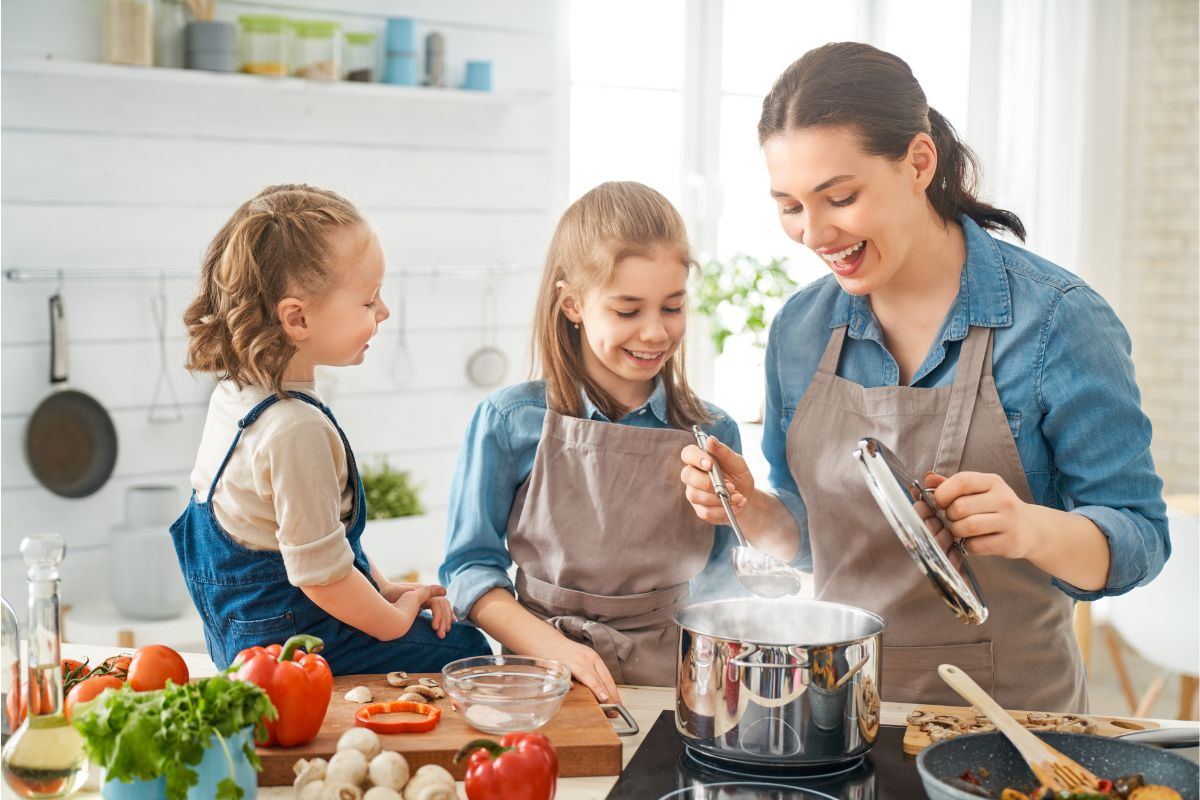 What Is Thermolon?
To create their non-stick coating, GreenPan uses technology under the brand name of "Thermolon." In our correspondence, the company explained that:
The Thermolon coating is made by a Sol-Gel process that results in forming a coating layer on the surface of the pan. This layer comprises mainly Silicon Dioxide (SiO2), which is the same composition as glass (or sand). There are some additional materials such as pigments that give the color. All the materials in Thermolon are 100% safe for use in food contact coatings.
While silicon dioxide (aka sand) sounds innocent, it is clearly not the only material in Thermolon coating. Thus, I found this description of the Sol-Gel process in the abstract and summary of the Sol-Gel patent: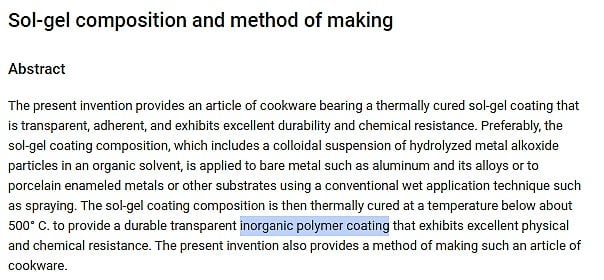 Note that "inorganic polymer" is not a specific ingredient. This phrase indicates a class of polymers, which are many, including polysiloxanes (silicones), polyphosphates, and sulfur-based polymers (source). So, my concern is that we don't know which polymer this coating uses. In addition, it looks like the sol-gel coating can still have a PTFE-based coating: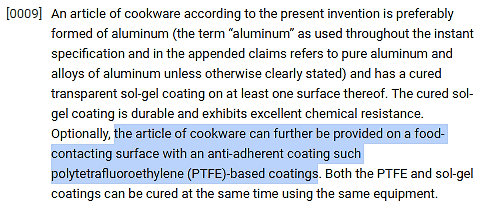 Is Thermolon Safe?
Let's revise what we have learned so far in this GreenPan review about Thermolon coating:
The coating is made by a Sol-Gel process.
This coating layer mainly consists of silica (aka sand) but not only.
It may have additional materials, such as pigments.
After being thermally cured, it acquires a durable inorganic polymer coating, whose composition is unknown.
The Thermolon cooking surface can be further provided with a polytetrafluoroethylene (PTFE) coating.
Personally, I see lots of concerns here. First off, I don't consider PTFE coated cookware safe due to the potentially harmful substances used during its manufacture. One of the most common ones is carcinogenic perfluorooctanoic acid (PFOA), aka C8, that may also cause flu-like symptoms, fertility issues, and lead to thyroid disorders (source).
And even if the coating is "PFOA-free," it may have other polyfluoroalkyl substances (PFAS) instead, for example:
perfluorooctane sulfonate (PFOS)
perfluorobutane sulfonate (PFBS), and
GenX chemicals.
According to the US Agency for Toxic Substances and Disease Registry, more research is necessary, but PFAS may:
affect growth, learning, and behavior of infants and older children
interfere with the body's natural hormones
lower chances of getting pregnant
increase cholesterol levels
affect the immune system, and
increase the risk of cancer.
Ultimately, my biggest concern is lack of transparency regarding Thermolon coating composition. First, when we don't know the full composition, we don't know what substances to test for. Second, there may be an issue with false advertising. As promised, this GreenPan review will touch upon the GreenPan lawsuit.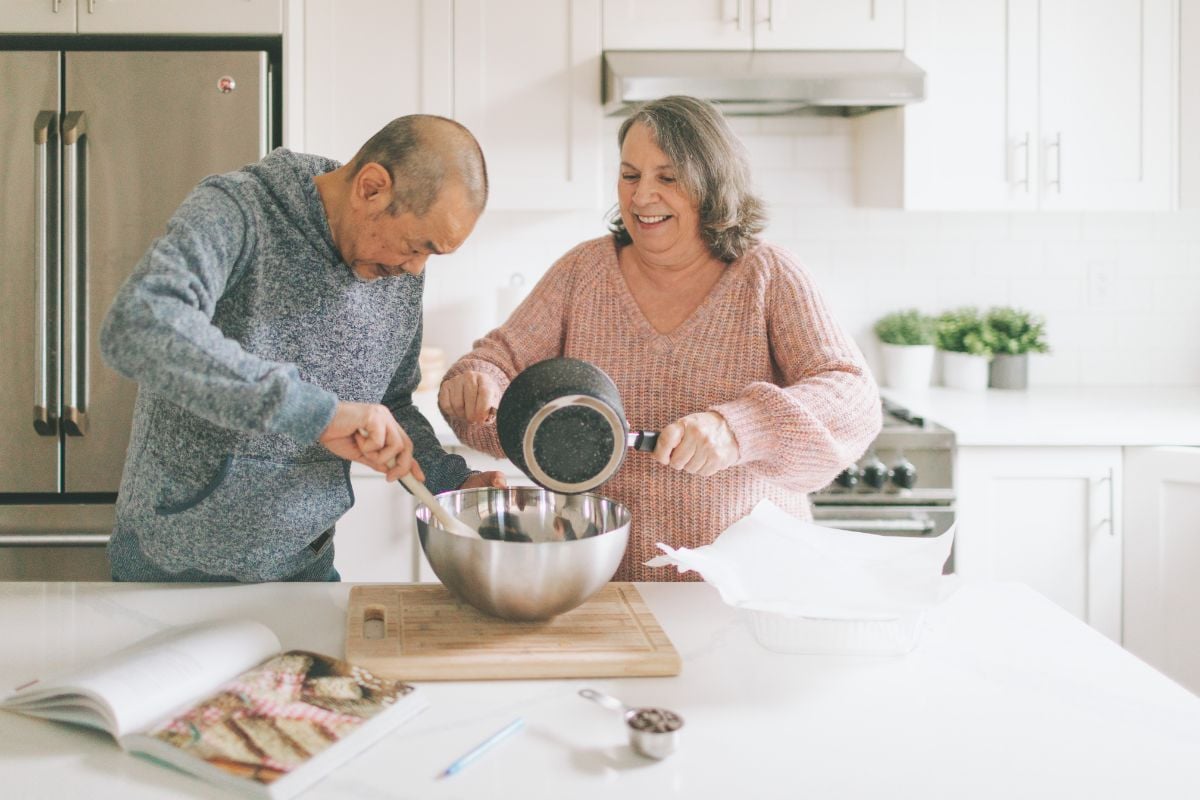 GreenPan Lawsuit
In September 2019, three law firms filed a class action lawsuit claiming false advertising. The lawsuit was entitled Anna Saldivar v. The Cookware Company LLC (Case No. 5:19-cv-06014). (Learn more here.)
According to the class action, GreenPan ceramic non-stick coating contained several known toxins even though the company advertised its cookware as "completely toxin free." The plaintiff said that those substances were known to cause health problems. Specifically, the substances referred to and, according to the plaintiff, listed in the patent for Thermolon were:
silane
aluminum oxide
tetraethoxysilane
methyltrimethoxysilane, and
potassium titanate.
GreenPan Lawsuit Outcome: Why GreenPan Lawsuit Was Most Likely Dismissed
Doing a follow-up on the case for this GreenPan safety review, I came across this document, filed on December 15, 2020:

My husband, who is an attorney, considers the following as a possible scenario:
A plaintiff filed a lawsuit against GreenPan non-stick cookware maker as what is called a putative class action. This means that the plaintiff filed suit not only for themselves, but also on behalf of all others similarly situated. I can't tell from this document whether a class was ever certified by the court, or how the class was defined. (An example might be, "All persons who purchased GreenPan Thermolon coated non-stick cookware between January 1, 2019, and December 31, 2019, who reside in California.")

What is clear from the stipulated order is that the plaintiff and GreenPan agreed that the case should be dismissed. Importantly, the case was dismissed "with prejudice" as to the plaintiff, meaning that the named plaintiff (Anna Saldivar) cannot re-file the case. "Without prejudice" refers to any other person who might be a member of the class. It means that they could file their own case, even though Anna Saldivar's case is being dismissed.

It is most likely that GreenPan settled with Ms. Saldivar by paying a certain sum of money. There is a chance the parties agreed that the plaintiff would dismiss the case with prejudice for other reasons, such as that the case lacked merit, but the odds of this are smaller.
Summary Of The GreenPan Safety Review
I Would Avoid Thermolon-Coated Cookware Because Not All The Ingredients Of This Coating Are Disclosed.
In sum, I cannot say that GreenPan is safe in absolute terms. On the one hand, the available test reports seem to indicate that GreenPan Thermolon coating is safer than Teflon. But on the other hand, the GreenPan class action lawsuit mentions the ingredients in Thermolon that were not included in the test reports. Without knowing all the coating ingredients and their potential contaminants, it is hard to call the test reports comprehensive.
Also, the latest available GreenPan's test reports go back to 2020. In December 2021, they told me they would no longer disclose their test reports. So, we do not know if there are any changes in the ingredients of their non-stick cookware.
As for other ceramic non-stick coating cookware brands, I encourage you to contact them and ask for test reports. You can also sign up here to learn my opinions as to the safety of Ozeri, Caraway, Zwilling, Blue Diamond, ScanPan, and others. Read my Our Place Always Pan review here.
Personally, I use and highly recommend stainless steel and cast iron pots and pans. You can find safe kitchen cookware options in my Safe Cookware Guide as well as in the Healthy Kitchen section of my shop.
It is also a good idea to reduce your exposure to toxic PFAS in other areas of your life. For example, consider this effective water filter and this non-toxic makeup. Feel free to use my services and check out my e-books that contain truly valuable and unique information.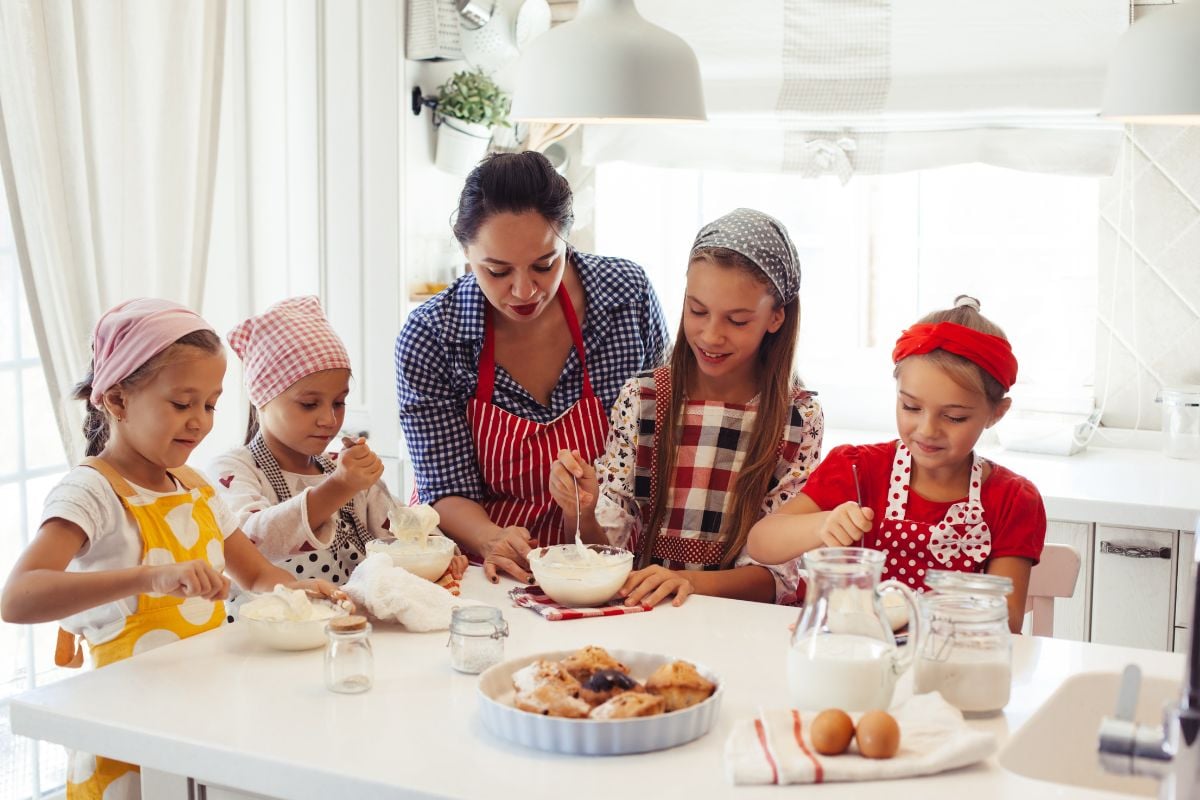 FAQ
Is GreenPan Made In The USA?
No, GreenPan is not made in the USA.
Where Is GreenPan Made?
According to the information provided by the company during our correspondence for this GreenPan review, they manufacture ceramic non-stick coating cookware in their own factory in China. Their website says they also have a factory in Italy. As for the Thermolon coating, they make it in South Korea. The company emphasized that they control the quality and the standards of product manufacturing.
How To Avoid GreenPan Scratched & Chipping
To prolong the life of your ceramic non-stick cookware, follow this list of what to do and what not to do. Also, make sure to study the Care & Use and FAQ sections on the GreenPan website.
| | |
| --- | --- |
| DON'T | DO |
| Put it in the dishwasher. | Hand wash with a soft sponge and warm water if the pan is still hot, and cold water, if the pan has cooled. |
| Use metal utensils. | Use only wood or silicon utensils. |
| Cook on high. | Cook on low to medium. |
| Use an electric hand mixer to mash potatoes. | Consider using water instead of oil with a glass lid on for steam. |
| Cook starchy food (potatoes, lentils, grains). | Remove all oils before washing with a dry paper towel. Use a clean paper towel with dish soap and wipe it again before adding water. Rinse. |
| Leave oils or anything burnt in the pan. | In case of the stuck burnt food, fill the pan with hot water and let it sit for several minutes. |
| Use any abrasives. | Let the pan cool down completely before washing. |
| Scratch during washing, drying, and storing. | When buying a pan, ensure it is chip-free as even a small chip can become big over time. |
| Use oil sprays and unrefined oils, like extra virgin olive oil. | Use butter, peanut oil, coconut oil, avocado oil or sunflower oil. |
Is GreenPan PTFE Free?
In the "What Is Thermolon?" section of this GreenPan review, you learned that Thermolon coating is made by a Sol-Gel process and mainly consists of silica (aka sand). It may also have additional materials, such as pigments, and after thermal treatment, it acquires a durable inorganic polymer coating, whose composition is undisclosed. Further, the cooking surface can be covered with a polytetrafluoroethylene (PTFE) coating. Although the latter is optional, as consumers we do not know for sure whether the PTFE coating has been added, unless we see test reports for this particular material.
In 2021, the Ecology Center published the results of their tests of four sample pans by four non-stick cookware companies, including GreenPan. Specifically, they tested GreenPan Dover ceramic nonstick 8" frypan and found no PTFE in it (source). (I was unable to find this frypan on their website, though.) You can also check out the list of other cookware tested by the Ecology Center in 2020 that turned out to have PTFE.
GreenPan Complaints
Personally, I have not used GreenPan cookware, so I cannot speak from my experience. However, my analysis of numerous GreenPan reviews (in the comments section under this post) revealed several common GreenPan complaints:
First, the Thermolon coating dissipates, and the cookware stops acting as non-stick at some point.
Second, an odor is emitted from the GreenPan non-stick cookware.
Third, the coating comes off in the dishwasher and envelops the other dishes. (Note: The GreenPan website leans towards manual washing but says a dishwasher is okay if the cookware instructions specify so.)
Fourth, frypan's plastic handles emit an odor while the pan is on the stove.
Fifth, the coating was scratched.
To be fair, there are positive reviews, too. Looks like, when one carefully observes the Care & Use instructions provided on the website, GreenPan cookware can last long and well.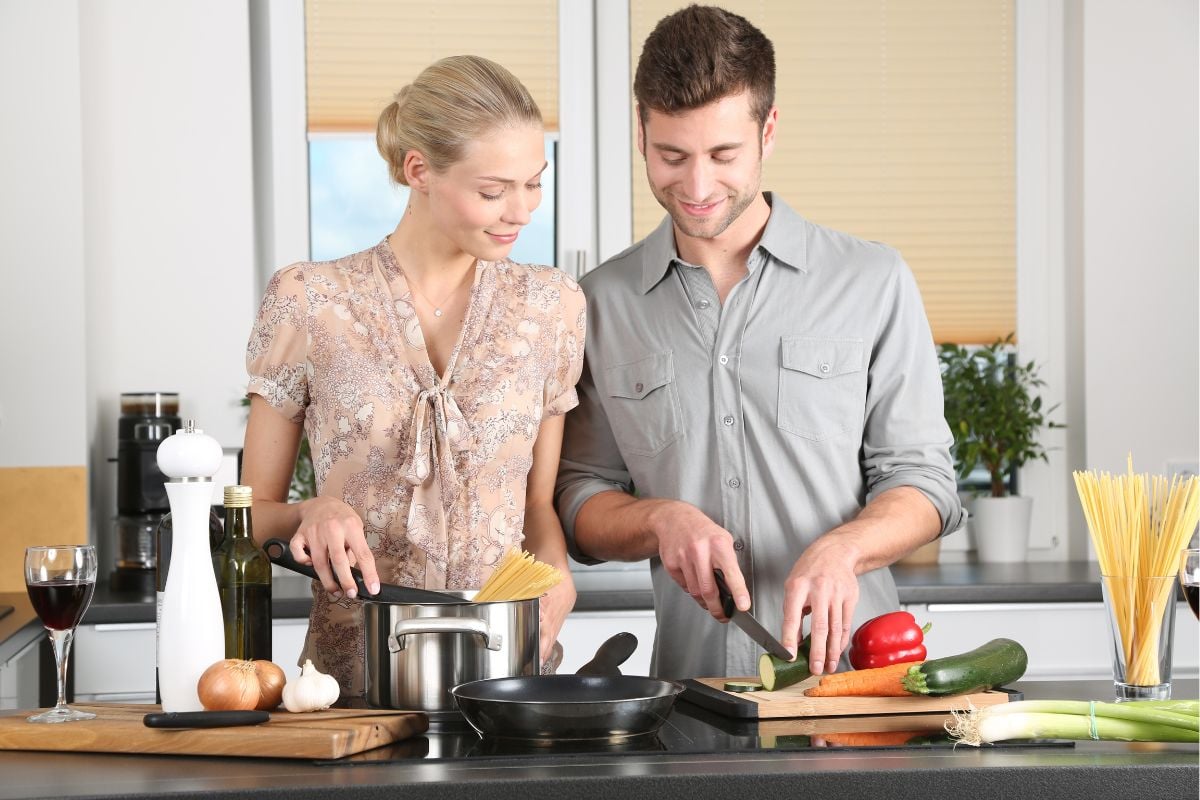 Caraway Vs. GreenPan
According to the Caraway website as of June 2023, their cookware is manufactured with an aluminized steel core and stainless steel used for handles. The interior is made with a non-stick coating free of lead, cadmium, PTFE (Teflon®), PFOA, and other harmful chemicals.
I also asked Caraway if their non-stick coating was Thermolon and made in Korea (like that of GreenPan). They replied it was NOT Thermolon, though it was indeed made in Korea.
The good news is that on the website they say there is no PTFE (Teflon) coating in their non-stick cookware. However, in an ideal world, we want to see some proof of that especially when the ingredients or even the name of the coating are not disclosed. Meanwhile, Tamara Rubin of Lead Safe Mama tested a Caraway pan for the total amount of heavy metals using XRF technology. Reportedly, she found some lead and antimony in the food surface (source).
I also contacted Caraway for their test reports in 2020 and 2021. See what happened by signing up to my email. You will also learn about the safety of about 20 other non-stick cookware brands and my take on reading the test reports.
GreenChef Vs. GreenPan
In this GreenPan safety review, it is worth mentioning GreenChef and GreenLife. For your information, GreenChef, GreenLife, and GreenPan are sister brands of the same company called Cookware Company. And they all use Thermolon for non-stick coating. Both GreenChef and GreenLife say that most of their cookware is made from aluminum. GreenChef also has a coated stainless-steel cookware collection, and GreenLife specifies they use recycled aluminum. Neither GreenChef nor GreenLife disclosed their test reports upon my request. It is my assumption that these sister brands would have similar manufacturing processes with those of GreenPan.
As for GreenPan, I asked them about the metal underneath the Thermolon coating, and this is what they said:
GreenPan non-stick cookware has ranges where the metals are either aluminum, hard anodized aluminum, or stainless steel. The coating above the metal provides a complete barrier against migration of the metal (or any other materials) into the food. Therefore, there are no safety considerations as to the choice of metal for the cookware. It simply comes down to personal preferences and cooking habits.
HexClad Vs. GreenPan
According to the HexClad website as of June 2023, their cookware design sandwiches a layer of aluminum (heating element) between two layers of stainless steel. The "about us" page states that the cookware is "free from toxic coatings," and the FAQ section states:
Our nonstick coating contains PTFE, which is listed in the Biomonitoring California Priority Chemicals List.
If you consider purchasing one of their pans, I encourage you to contact the company and find out more about the coating. As you remember, polytetrafluoroethylene (PTFE) can be made from potentially harmful substances such as perfluorooctanoic acid (PFOA), considered a carcinogen. And even when you see "PFOA-free," it doesn't equal to "safe" because other polyfluoroalkyl substances (PFAS) can be used instead.
Xtrema Vs. GreenPan
Unlike GreenPan, Xtrema cookware is fully ceramic, not just its coating. You can use this cookware on the stovetop. I know that many non-toxic bloggers promote this company as safe. But I have done a lot of research into Xtrema over the years and am not convinced that it is safe. You can learn about the details of my investigation in my Safe Cookware Guide That Makes Sense blog post.
Zwilling Vs. GreenPan
Zwilling makes different types of non-stick cookware.
Independent researchers found a PTFE coating in Zwilling Madura Plus 8" Non-Stick Aluminum Fry Pan, which is not a surprise because Zwilling does not claim that this particular pan is PTFE-free. To learn more about that and other non-toxic brands, sign up to my email.
In addition, Zwilling makes ceramic non-stick cookware. To gauge its safety and how it compares with GreenPan, be sure to contact them and ask for 3rd party test reports and the composition of the ceramic non-stick coating.
Non-Stick Cookware Alternatives To GreenPan
Personally, I use neither Thermolon nor PTFE-coated cookware. I prefer and highly recommend stainless steel and cast iron. When used properly, they can act just as well as ceramic non-stick cookware. Plus, unlike ceramic non-stick pans, they are metal utensil safe.
At present, my top choice for stainless steel cookware is 360 Cookware. We use it even for frying eggs, and they slide off! The secret is to heat the skillet before putting oil on it and then heat the oil before adding eggs. It takes my stainless-steel skillet about 4 minutes to heat up on medium and an additional minute for the oil to heat. My lifehack is to spray some water on the heated skillet. If it turns into little balls that start dancing around, it is a sign for me that the temperature is right. (Make sure to observe your cookware instructions for it to work properly.)
As for cast iron pots and pans, with proper seasoning, my cast iron skillet is as good as non-stick. My favorites are Stargazer and Field Company, both crafted in the USA. While Field uses grapeseed oil for seasoning, Stargazer uses a blend of grapeseed, canola, and sunflower oils. Both Stargazer and Field cast iron skillets have smooth surfaces, which helps achieve a non-stick effect.
Note: While your body needs some iron, overusing cast iron cookware can lead to increased levels of iron in the blood. It is a good idea to use stainless steel and cast iron interchangeably.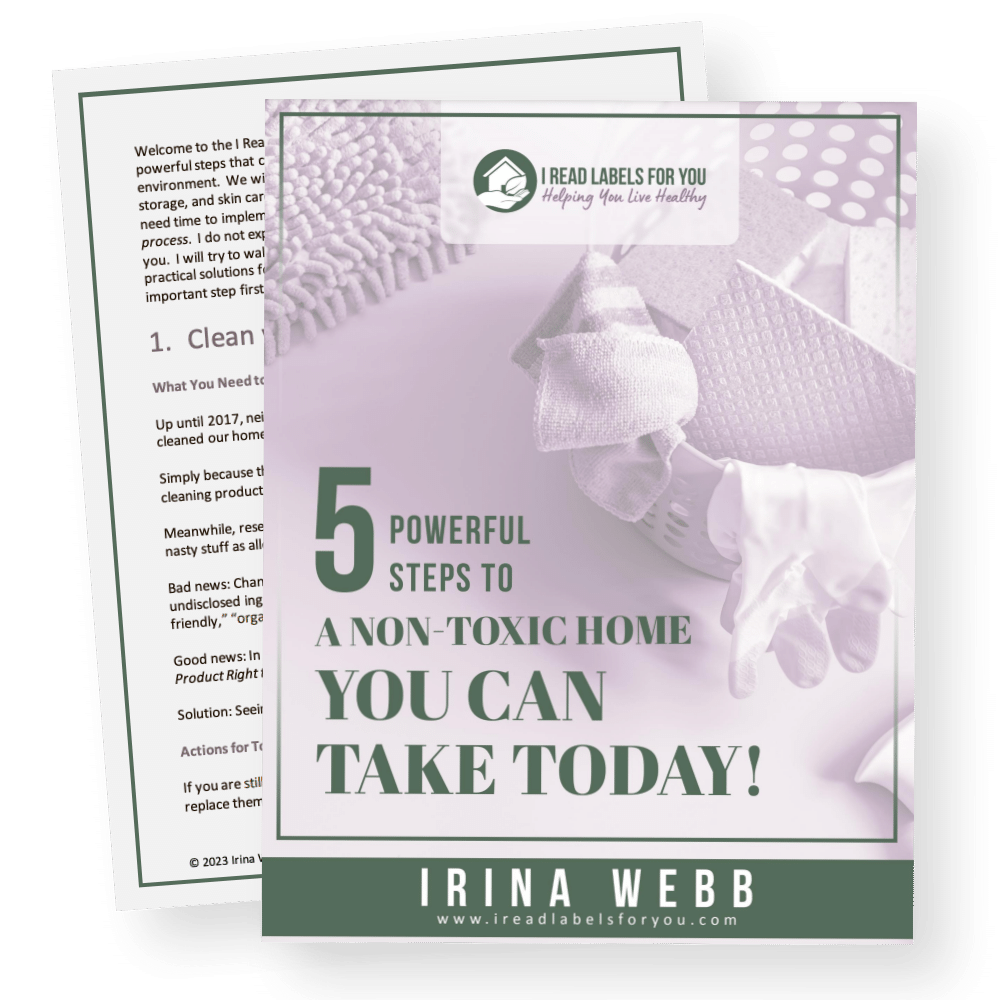 Download The Free Guide!
5 Powerful Steps To A Non-Toxic Home
Join our informed consumer community and get our free guide the "5 Powerful Steps To A Non-Toxic Home".