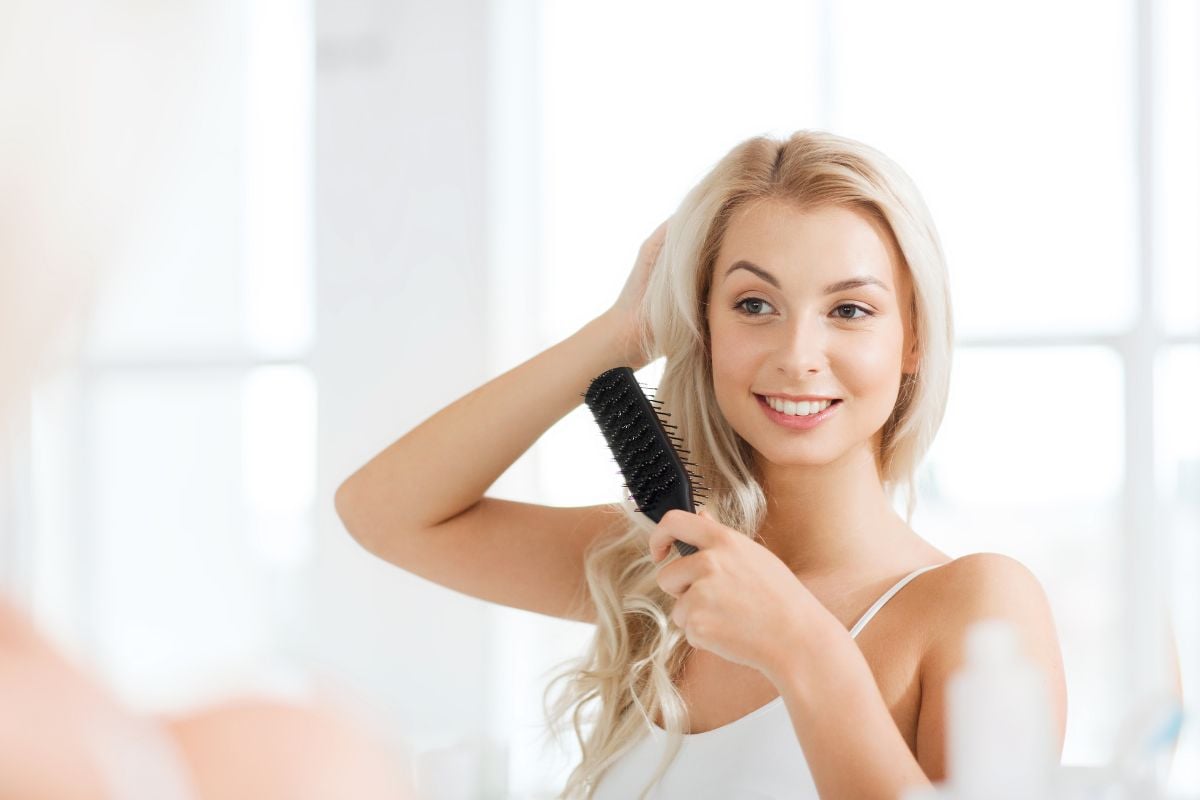 This post may contain affiliate links. To read our affiliate policy, click here.
When I first started looking for safer products, I realized two things. First, it is up to me as a consumer to figure out which products are safe – nobody is going to do it for me. Second, to be able to see if an advertisement is truthful, I need to understand how products are made. In this post, you will find out whether you can call Oway hair color a safe permanent hair color by looking at the Oway Hcolor hair dye ingredients. In addition, you will learn if it is a good thing for a permanent hair color to be ammonia-free. And, if you use dye to cover grey hair and would like to find a relatively safer option among conventional hair dyes, check out my Permanent Hair Color Rating List e-book.
Oway Hair Color Review
To begin, according to its website, some of the Oway Hcolor highlights are:
organic hair color
100% ammonia-free
contains biodynamic hibiscus, organic perilla oil, cotton protein, and ethical date.
First, can a permanent hair dye be organic? The short answer is no, because then it would have to consist of 95% organically grown ingredients and have a recognized organic certification (e.g., USDA, Oregon Tilth etc.). And if a permanent hair dye actually consisted of 95% of ingredients of agricultural origin, it wouldn't be able to do the job of coloring.
Indeed, it is not the agricultural ingredients that provide grey coverage. It is mineral pigments and petroleum dyes that do the job, and these cannot be certified organic because they are not agricultural products. Plus, typical hair dye ingredients include preservatives, surfactants, emulsifiers, fragrance, and hair cuticle openers. Therefore, I find the word "organic" in the description of Oway hair color rather misleading.
Related: Organic Hair Color: Buyer, Beware!
Second, is 100% ammonia-free permanent hair color better than the one with ammonia? Again, the short answer is no. Specifically, ammonia acts as a hair shaft opener to allow the colorants to penetrate the hair, strip it of its natural color, and dye it. If there is no ammonia, there must be some other chemical to do the job. The question is: Is it better than ammonia? Stay with me to find out the answer! (To avoid using products with hair shaft openers, resort to natural hair dyes like henna and indigo powders.)
Related: Are Ammonia-Free Hair Color Brands Better?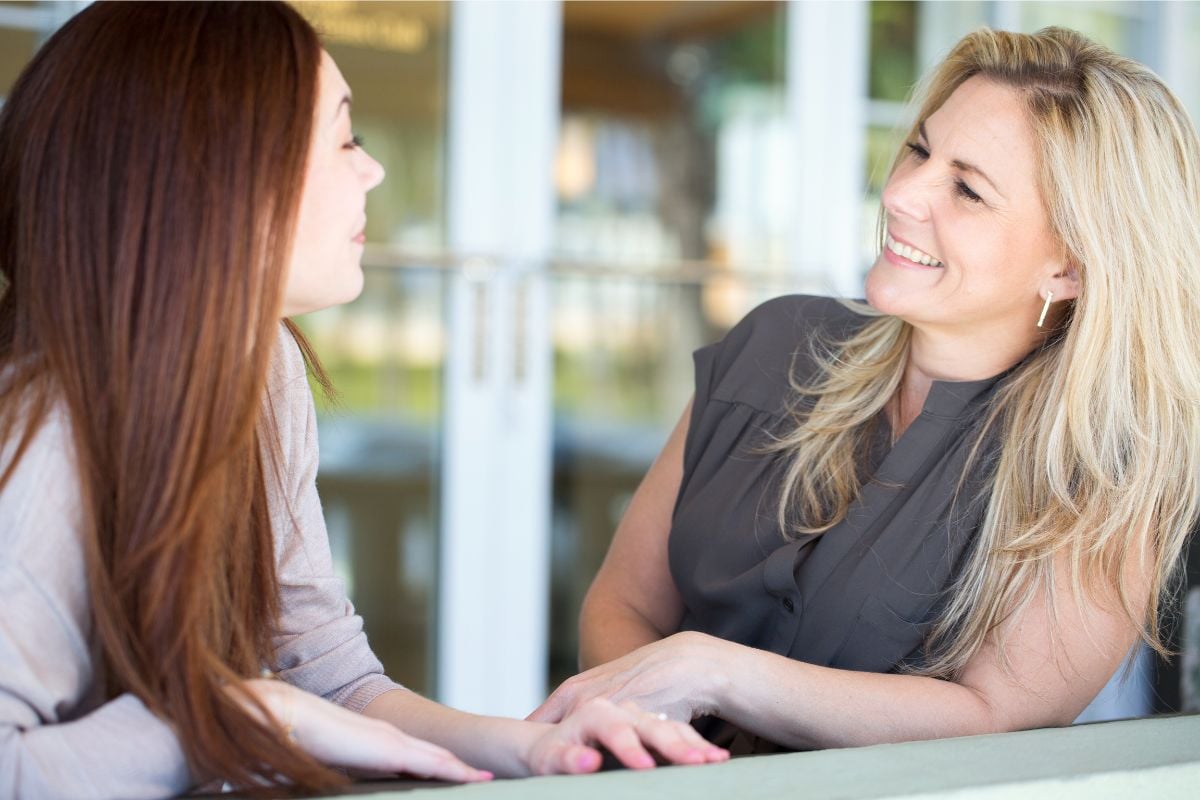 Oway Hair Color Ingredients
Here are the Oway Hcolor hair dye ingredients: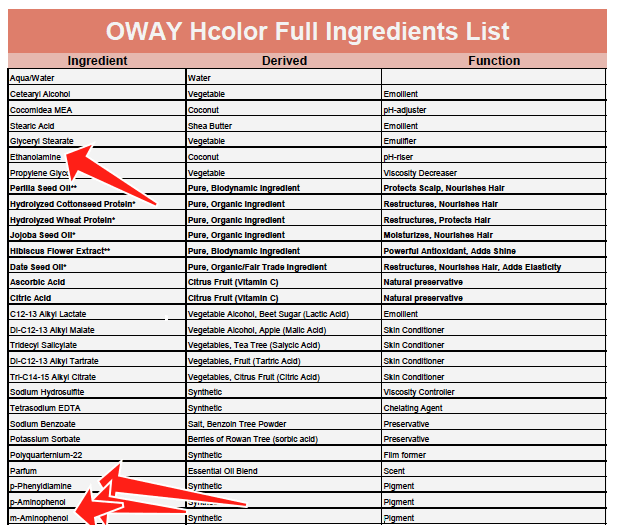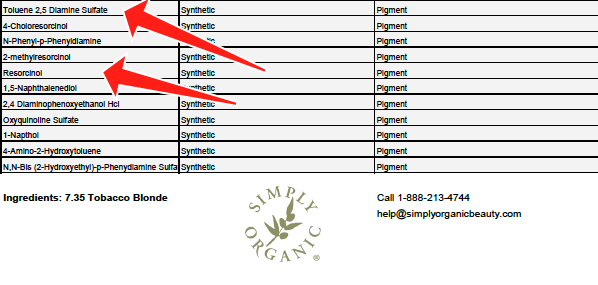 The first red arrow from the top points to ethanolamine, an ingredient used instead of ammonia to open your hair cuticle and permanently cover grey hair. Consider the following facts about ethanolamine to draw your own conclusion as to how safe it is:
Though not as strong, ethanolamine has an ammonia-like odor.
This study found that hair colors with ethanolamine versus ammonia are more likely to cause hair loss.
Ethanolamine has not yet been evaluated for cancer risks.
There is some evidence that ethanolamine may elevate the risk of birth defects (pregnant women, beware!).
Related: A Helpful List Of Chemicals To Avoid During Pregnancy
Further on the list of Oway hair color ingredients is "parfum," aka fragrance, which is basically a blend of numerous ingredients whose main function is to mask the odor of the toxic chemicals in conventional hair dyes. Many of those ingredients are allergens, sensitizers, and some are suspected of endocrine disruption. Even essential oil fragrance might not be safe for all people as some can develop an allergic reaction to it.
Related: Is Natural Fragrance Safe?
Next on the list of Oway Hcolor hair dye ingredients come 14 colorants among which the following are particularly concerning:
p-phenylenediamine (PPD)
extreme sensitizer (SCCS)
toluene 2,5 diamine sulfate
extreme sensitizer (SCCS)
n-phenyl-p-phenylenediamine (NPPPD)
extreme sensitizer (SCCS)
resorcinol
– moderate sensitizer (SCCS)
– under assessment as endocrine disrupting (ECHA)
Related: Madison Reed Hair Color Review
As for organic or biodynamic ingredients, there are six of them (out of forty!):
biodynamic perilla seed oil
biodynamic hibiscus flower extract
organic hydrolyzed cottonseed protein
organic hydrolyzed wheat protein
organic jojoba seed oil
organic date seed oil.
How much do these six ingredients matter in view of the 14 synthetic pigments in the Oway hair color, in your opinion?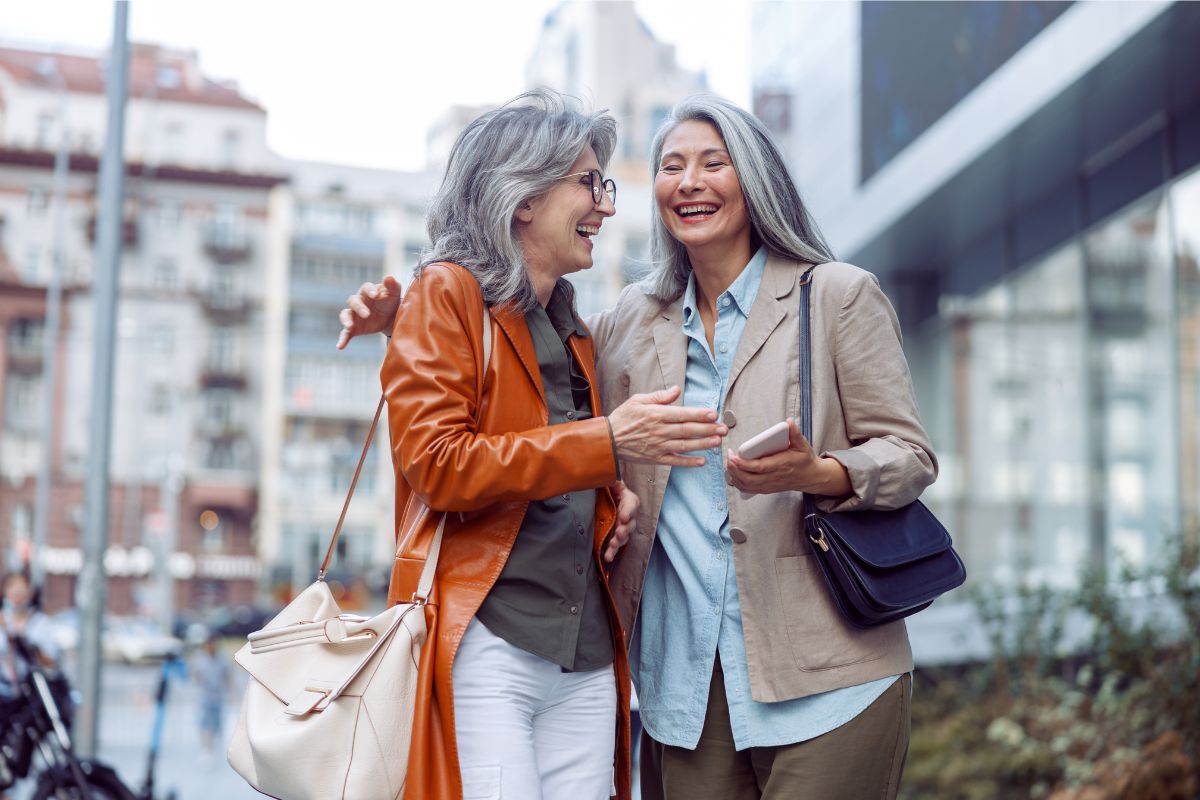 Three Facts To Know About The Hair Colorants
First, the colorants in the Oway hair color are derived from petroleum. Because they used to be derived from coal tar, the FDA still calls these synthetic hair dyes "coal-tar color additives."
Secondly, unlike general color additives, hair color additives do not need FDA approval, as you see below:
Color additives, with the exception of coal-tar hair dyes, need FDA approval before they're permitted for use in cosmetics.

(source)
The FDA chemists test every batch of coal-tar dyes to make sure that the level of petroleum contaminants is within the FDA's limits. But that testing is NOT performed on coal-tar dyes used for coloring hair (source). Should any problem occur, the FDA encourages hair color users to contact their health care provider and file a report with the FDA.
Finally, the FDA cannot take action against a coal-tar hair dye, as long as the product comes with a special caution statement and adequate directions for consumers:
Caution – This product contains ingredients which may cause skin irritation in certain individuals and a preliminary test according to accompanying directions should first be made. This product must not be used for dyeing eyelashes or eyebrows; doing so may cause blindness.
However, the FDA warns that even if you don't see a reaction to the skin test, it's still possible to have a reaction when you dye your hair. It also recommends not scratching or brushing your scalp three days before using hair dyes.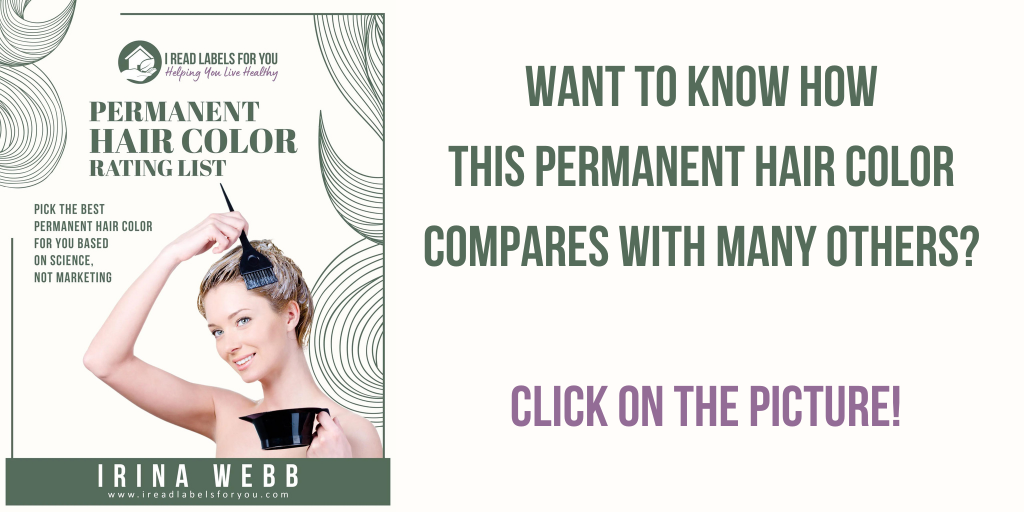 Conclusion About Oway Hair Color
In my opinion, the Oway hair dye ingredients are those of a typical permanent hair dye. The product contains coal tar hair dyes that may cause allergic reactions and possibly other long-term health problems.
Yes, 6 out of 40 ingredients are either organic or biodynamic. These ingredients are there to decrease the damage that the corrosive hair color ingredients can cause. Most hair dyes have some hair conditioning ingredients. But with all the other potentially harmful chemicals on the list, how important is it that these six ingredients are organic or biodynamic? As much as I am a huge fan of organic and biodynamic farming, I would say, "not very". And if you have an allergy to wheat, watch out!
Unfortunately, Oway hair color is just one of many hair color lines that have a few organic ingredients and claim that the whole product is organic. For example, Organic Color Systems has five certified organic ingredients and lists about 25 other ingredients. You can also learn how Natulique hair color used to claim that their hair color was CERTIFIED organic and what happened next.
If you are looking for a safer hair color for your situation, check out my Permanent Hair Color Rating List e-book. You can also book a consultation with me, and I'll be happy to assist you.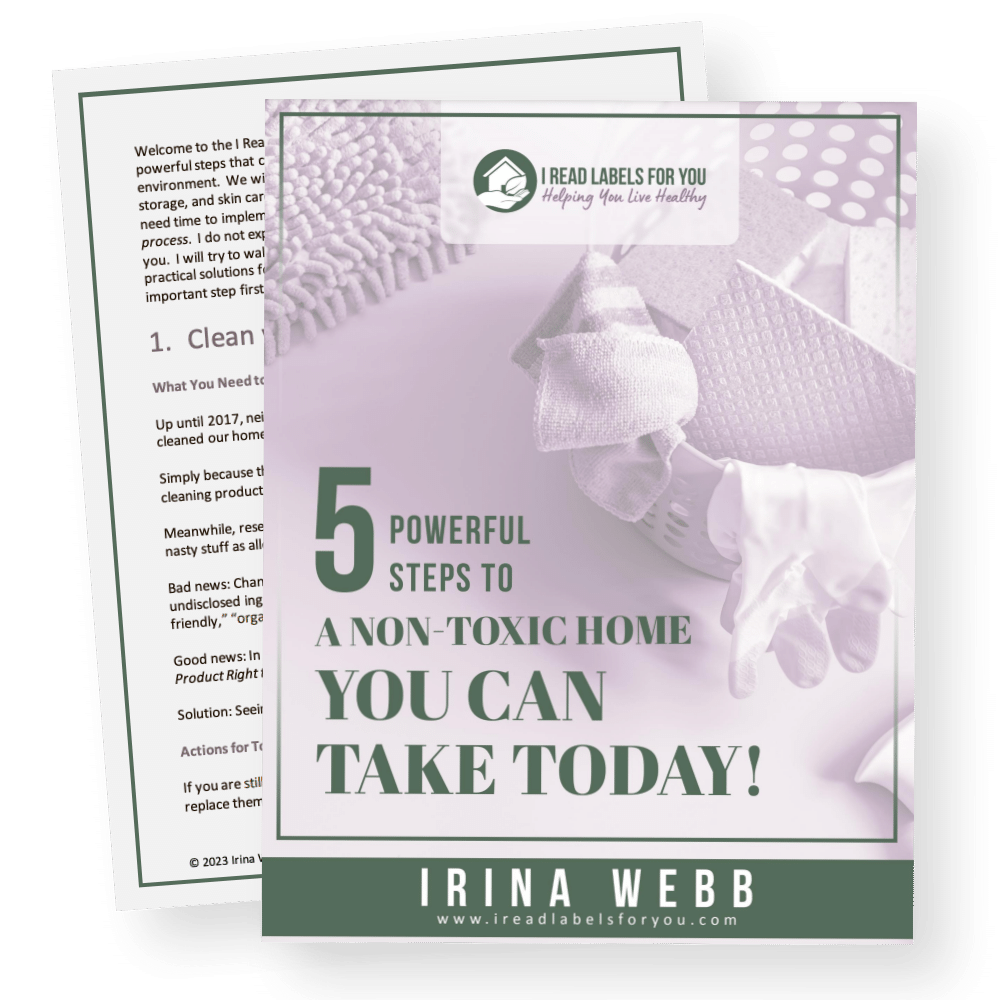 Download The Free Guide!
5 Powerful Steps To A Non-Toxic Home
Join our informed consumer community and get our free guide the "5 Powerful Steps To A Non-Toxic Home".