Natulique Hair Color Ingredients Review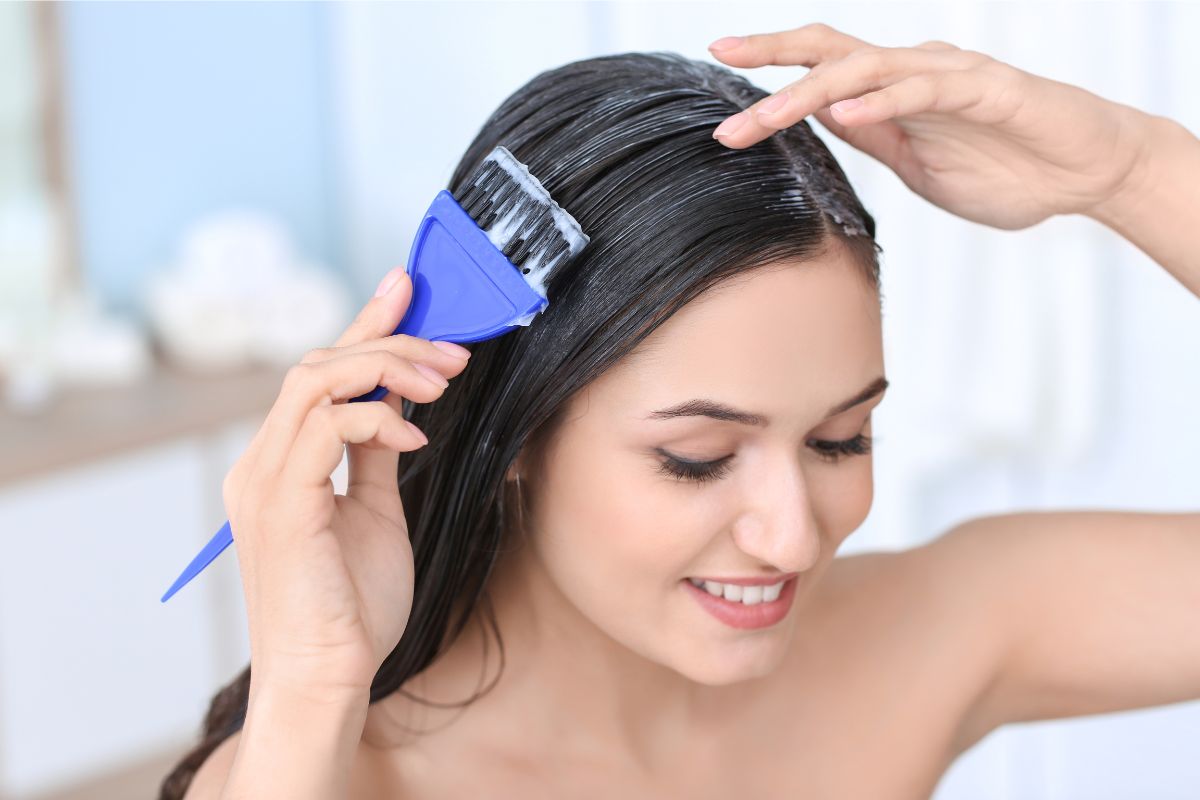 This post may contain affiliate links. To read our affiliate policy, click here.
When choosing a permanent hair color, what criteria do you use? Understandably, such product descriptions as "natural hair color," "professional hair color," "100% grey coverage," "natural ingredients," and "certified organic ingredients" seem attractive, don't they? However, neither these slogans, nor any amount of jojoba seed oil or any plant seed extract will compensate for the potentially toxic health effects of chemicals that permanent hair colors must contain to do the job of coloring. Therefore, no permanent hair color is safe for you in absolute terms, although some may be less harsh than others due to the ingredients used.
In this post, you will learn about Natulique hair dye ingredients, so you can make an informed decision about their safety. You will also find out what happened after I wrote my first blog post about Natulique hair color several years ago. Additionally, you'll be able to see if Natulique professional hair colour ingredients, 98.02% of which are reportedly derived from "organic or natural sources," truly make it different from other permanent hair color lines. You can find out which ones in particular in my Permanent Hair Color Rating List E-Book.
Natulique Hair Color Ingredients Review
In 2017, Natulique used to describe their hair color as "organic," and their logo used to say "Natulique Certified Organic." Personally, I found it rather misleading because one could assume that their products, including hair dyes, were certified organic.
With the help of my attorney husband, I discovered that both the "certifying agency" and the "organic standards" seemed to have been created by the company itself. In other words, they created their own "organic standard certification" (called "360BIOCERT") and certified their own product to it.
Since I want consumers to make informed decisions based on the safety of ingredients, not advertisements, I wrote a post about Natulique professional hair colour. Their response sounded like they were planning to sue me. They said they had never claimed Natulique hair dye was organic. In fact, before contacting me, they had changed their logo to "Natulique Certified Organic Beauty." Plus, they started describing their hair dye as "natural" hair colour instead of "organic." Luckily, I had screenshots to prove my point.
On the one hand, it was an unpleasant situation because they threatened me with a lawsuit. But on the other hand, it was exciting because they read my post and made changes to their website! Besides, my attorney and I gathered the proof of my claims before we published the post (as we always do). Read on to find out how an "organic" permanent hair color differs from a non-organic permanent hair dye.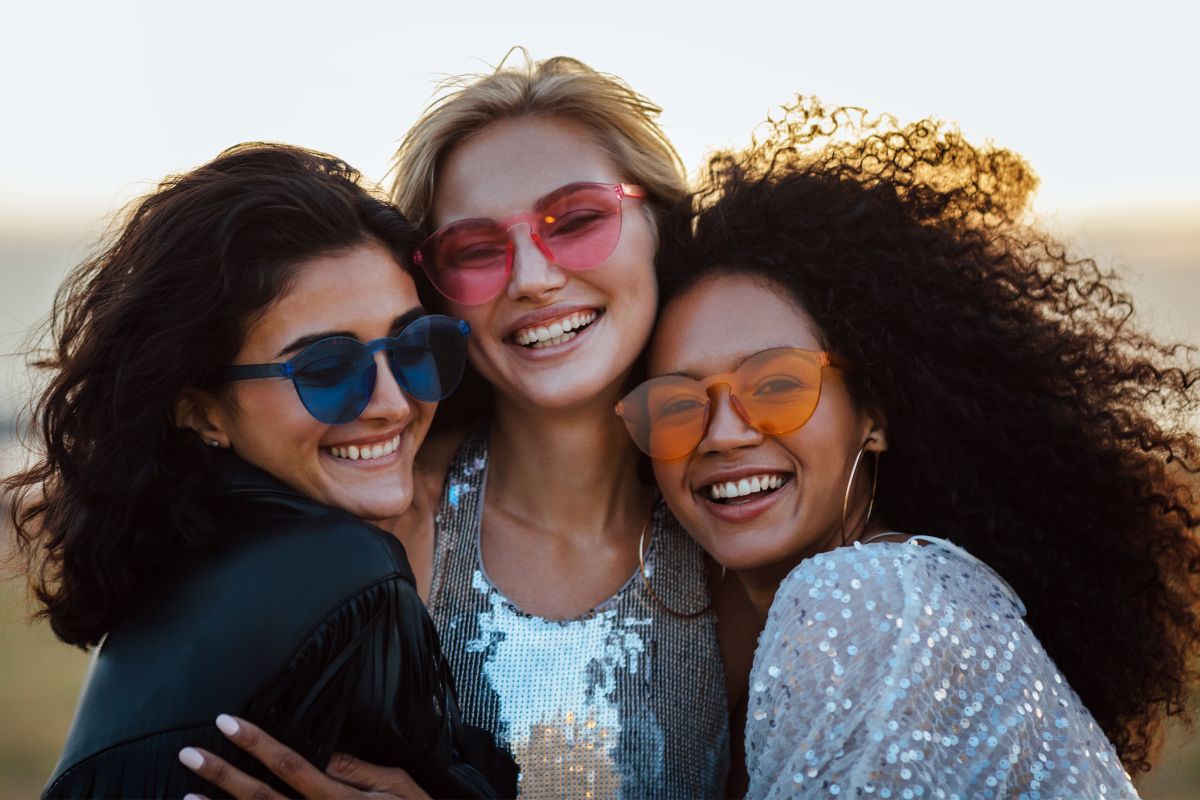 Does "Natural" Or "Organic" Permanent Hair Color Exist?
To start with, no permanent hair color can be organic. Period. And Natulique hair color is not an exception. Can it contain organic ingredients? Yes, it can. How many organic ingredients must it contain to be able to apply for a USDA organic certification? 95%. In other words, 95% of the product must be of agricultural origin, which is impossible for a permanent hair dye. Read more about that and some popular so-called "organic" hair dye brands in my post called Organic Hair Color: Buyer Beware!.
As of today, chemicals make a bigger portion of permanent coloring products, without which the product will simply not work. It is great that Natulique hair dye now openly admits to it by saying the following on their website:
We are not a 100% organic hair colour: We still use some chemicals to ensure lasting and covering results.
Keep reading to find out what chemicals Natulique "natural" hair colour contains.
Some companies claim their ingredients are "natural" or "naturally derived." Let me give you some perspective on this claim.
First, the word "natural" is virtually meaningless when it comes to safety criteria. Indeed, lead, petroleum, and snake venom are natural, too, but it does not mean they are safe or good for you. Second, it is true that some substances can be "naturally derived." That is, the manufacturer may start from natural ingredients. However, the derivation process involves a multi-step procedure with additional chemicals used along the way. In the end, the "naturally derived" product does not resemble much the original ingredient, in my opinion.
Are "Naturally Derived" Ingredients Safe?
Some hair color companies derive ingredients through a process called "ethoxylation." One example is sodium laureth sulfate (NOT an ingredient in the Natulique hair color). When you understand the manufacturing process, "naturally derived" does not sound so healthy anymore.
Indeed, sodium laureth sulfate is "naturally derived" from healthy coconut oil. Then, during the derivation process, the coconut oil is turned into fatty acids used to derive lauryl alcohol. Next, lauryl alcohol is treated with sulfur trioxide gas or chlorosulfuric acid to produce sodium lauryl sulfate. Finally, sodium lauryl sulfate (SLS) is treated with carcinogenic ethylene oxide to make sodium laureth sulfate (SLES). This process forms carcinogenic 1,4-dioxane and is called "ethoxylation." Traces of 1,4-dioxane can contaminate the final product unless it is properly removed with the vacuum stripping method. Does it still sound wholesome and healthy?
Thus, it is important to understand the derivation process of an ingredient to know what byproducts it may have. The problem is that you will not see these byproducts, or contaminants, on the list of ingredients. Moreover, it is not that common for hair color manufacturers to disclose their ingredients. In fact, I feel like I have to walk through thick and thin to pull the ingredient information out of them. Therefore, I appreciate the fact that, unlike some other hair colors (e.g., Oway Hair Color), Natulique hair dye discloses its ingredients on the website.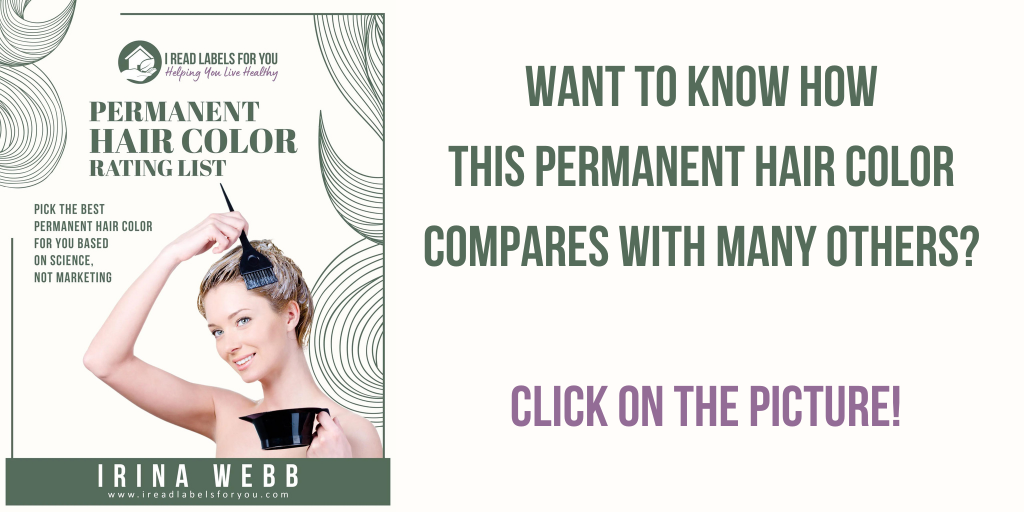 Natulique Professional Hair Colour Ingredients
As of September 2023, the ingredient list of Natulique permanent hair color is as follows:

In the previous section, we discussed the process of ethoxylation, which is used to make ingredients for a plethora of products. Normally, you can spot ethoxylated ingredients by such words as: PEG, PPG, Polysorbate, and the ending "-eth." As you can see, Natulique "natural" hair colour has some ethoxylated ingredients, too, namely:
Oleth-20
Bisamino PEG/PPG-41/3 Aminoethyl PG-Propyl Dimethicone
PEG-10 Olive Glycerides, and
Polysorbate 20.
According to the footnote at the bottom of the ingredient list, most of them originated from "natural" ingredients. Yet, by the end of their manufacturing process, they had been transformed into potentially harmful chemicals that may contain residues of carcinogenic 1,4-dioxane.
In addition to the ethoxylated ingredients, there are some other controversial ingredients, such as:
ethanolamine
colorants
fragrance
cocamidopropyl betaine, and
cocamide MEA.
Even the presence of some natural ingredients (jojoba oil, sunflower seed extract, apricot and peach kernel oils) and a couple of certified organic ingredients (limonum peel extract and orange peel oil) cannot disguise potential concerns these ingredients have. Read on to learn more!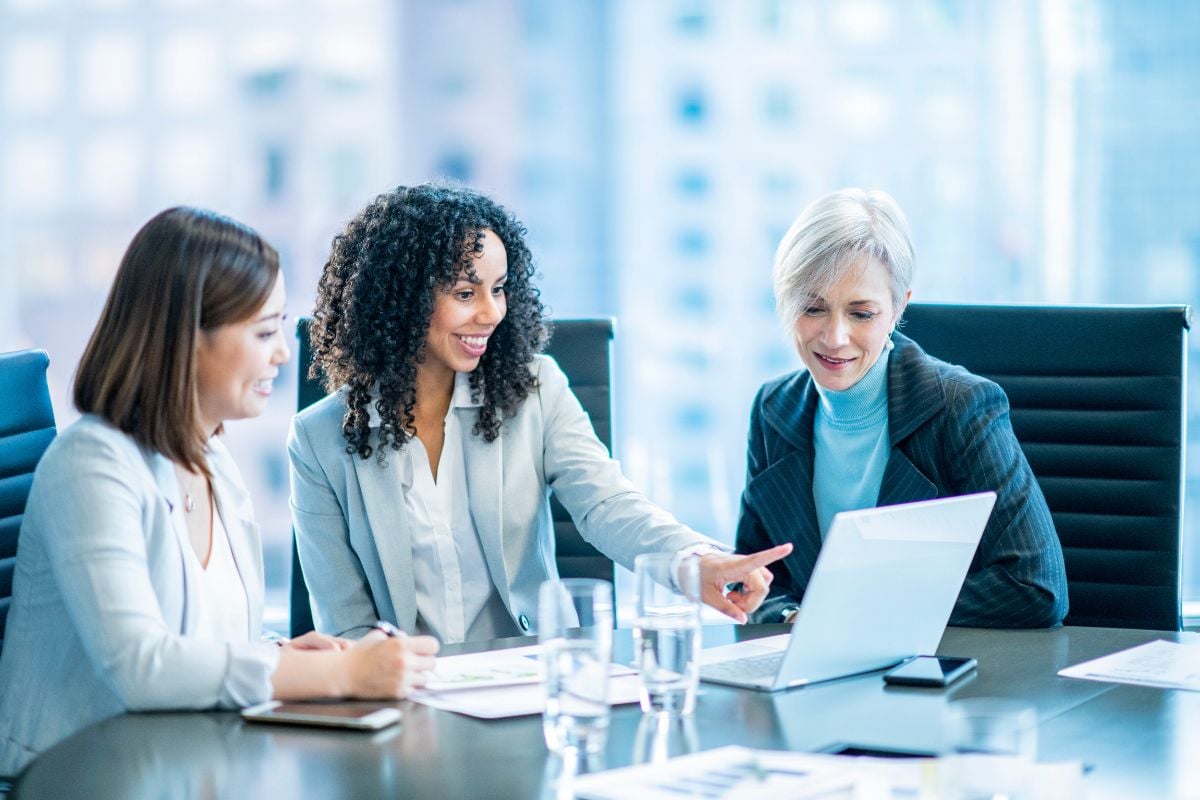 Ethanolamine In Natulique "Natural" Hair Colour
To start with, ethanolamine functions as a hair cuticle opener. Its role is to open the hair cuticle to let the color in. That is to say, it is a necessary component of a permanent hair color. Unlike many other hair colors that use ammonia for this purpose, Natulique hair color uses ethanolamine.
The production process of ethanolamine involves a reaction between a mole of carcinogenic ethylene oxide and a mole of ammonia. Hence, it has an ammonia-like odor (source).
According to the FDA, ethanolamine may also be contaminated with diethanolamine (DEA), which is linked with cancer in lab animals.
Doing research for my Permanent Hair Color Rating List, I discovered that there is limited evidence that ethanolamine is a teratogen in animals. (Teratogens are agents that interfere with fetus development.) The New Jersey Department of Health states that "until further research has been done, it should be treated as a possible teratogen in humans" (source). (Pregnant women will also benefit from my Helpful List Of Chemicals To Avoid During Pregnancy.)
Further, this study found that there was more hair damage from ethanolamine than from ammonia. In some extreme cases, the damage was as much as 85% more. Read my post about ammonia-free hair color brands to find out if they are really better.
Colorants In Natulique Professional Hair Colour
To begin, I consider colorants, or "dyes," to be the main ingredients in a hair color because they do the actual job of color change and grey coverage. In other words, without them, a permanent hair color cannot exist. They may also cause skin sensitization, an allergic reaction that can happen after repeated uses of the same product.
When the European Scientific Committee on Consumer Safety (SCCS) assessed common hair dyes for skin sensitization potency, they assigned "extreme," "strong," and "moderate" sensitization potency to them. The colorants used in Natulique hair dye belong in the following categories
So, four out of eight hair dyes in the Natulique hair color are strong or extreme sensitizers. The SCCS concluded as follows:
Hair dye substances which fulfill the criteria for classification as R43 may not be safe for consumers. This is particularly so for hair dye substances categorized as extreme and strong sensitizers.

(source)
Now, I do not personally know of anyone who has had an allergic reaction to Natulique professional hair colour. Neither am I saying that you will have an allergic reaction to this or any other hair dye. Nevertheless, some of my blog readers shared that they had suffered an allergic reaction after using some hair dye. Also, this case describes an allergic reaction to a hair dye ingredient that resulted in 90% hair loss. And yes, one of the consequences of an allergic reaction can be hair loss. For other possible causes of hair loss, turn to my blog post The Most Overlooked Hair Loss Causes.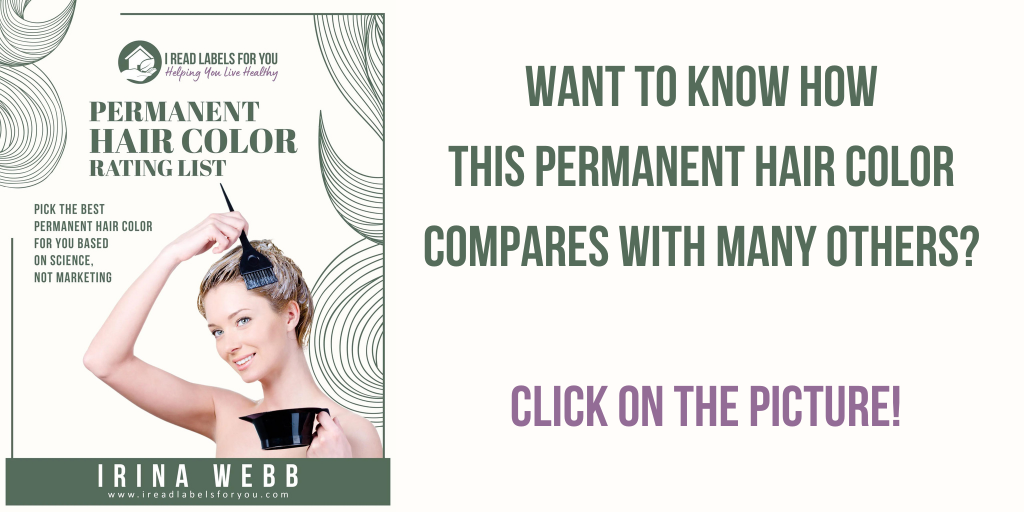 Fragrance And Cocamidopropyl Betaine
In my Permanent Hair Color Rating List E-Book, I rate fragrance 8 out of 10 (with 10 as "most toxic"). This is because fragrance is a mixture of multiple ingredients, many of which are known allergens. That is why I prefer fragrance-free products. And the "natural" fragrance is not much better, even when it comes from essential oils. Read my post about natural fragrance to learn the difference between natural fragrance oils and essential oils.
Another controversial ingredient in Natulique hair color is a surfactant called "cocamidopropyl betaine." Suffice it to say that the American Society of Contact Dermatitis lists it as an allergen and even named it "Allergen of the Year" in 2004 (source). A common substitute for cocamidopropyl betaine, especially in "natural" shampoos, is cocamidopropyl hydroxysultaine. Also, oftentimes, cocamidopropyl betaine is confused with coco betaine. You can find a comparative analysis of these three ingredients in my post about the safety of cocamidopropyl hydroxysultaine.
Finally, I want to talk a little bit about cocamide MEA because of its notorious relative cocamide DEA.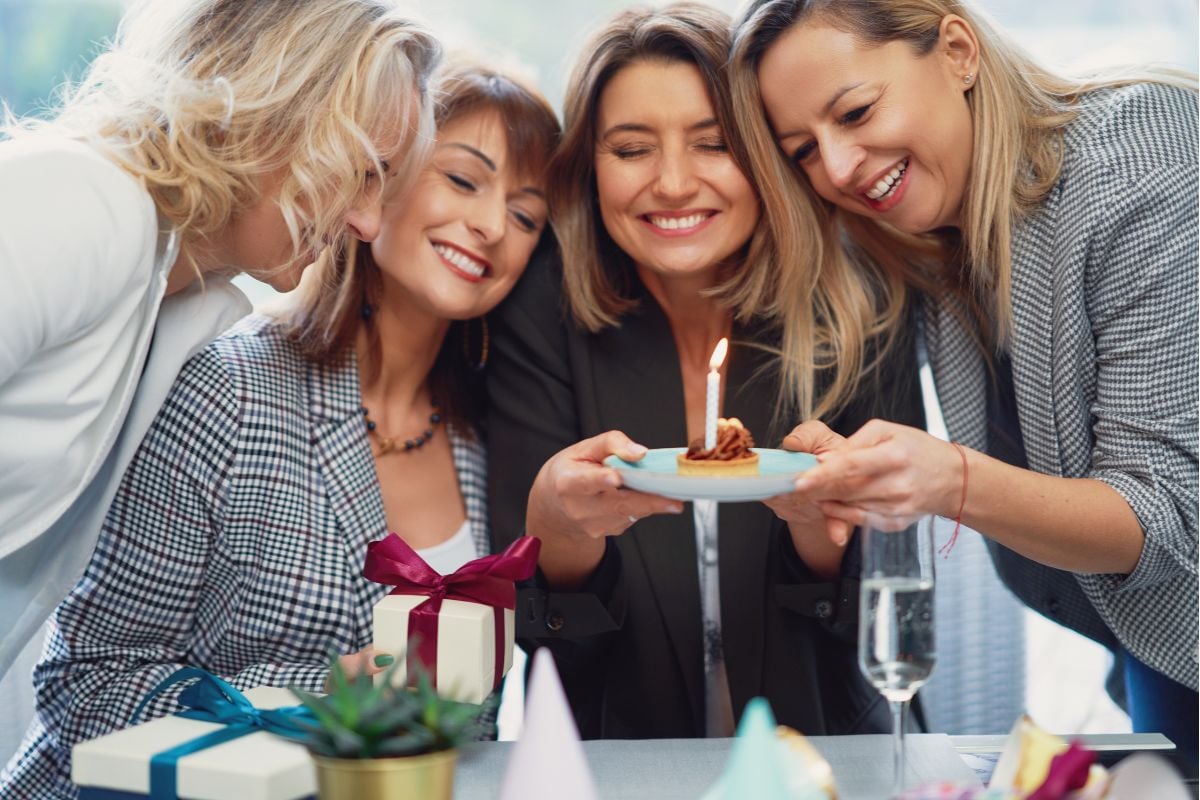 Cocamide MEA Vs Cocamide DEA
First, cocamide diethanolamine (DEA) is considered a "naturally derived" surfactant because of its source ingredient – coconut oil. How come then the state of California classified cocamide DEA as a carcinogen in 2012? (source)
As we've discussed above, the manufacturing process of an ingredient consists of multiple steps and involves addition of chemicals. At the end of the process, the new ingredient has nothing in common with its original source (in this case – coconut oil).
Indeed, cocamide DEA is a derivative of diethanolamine (DEA) and may contain DEA as a contaminant. The International Agency for Research on Cancer (IARC) evaluates DEA as "possibly carcinogenic to humans" (IARC carcinogenicity Group 2B) (source).
Further, both the European Union and Canada Health prohibit DEA in cosmetic and personal care products. However, the EU allows derivatives of DEA (the "fatty acid dialkylamides and dialkanolamides" group), including cocamide DEA, with restrictions to minimize the possibility of carcinogenic contaminants. One of the restrictions is for them not to be used with nitrosating ingredients.
Likewise, the US Cosmetic Ingredient Review (CIR) Expert Panel expresses a concern that diethanolamine (DEA) contaminant in cocamide DEA can be converted ("nitrosated") into N-nitrosamines that may be carcinogenic. Consequently, they do not recommend using cocamide DEA in cosmetic products that can potentially form N-nitroso compounds.
Fortunately, Natulique hair dye does not contain cocamide DEA. But it contains cocamide MEA. Let us see if it is a safer option for Natulique hair color.
Cocamide MEA May Be Safer Than Cocamide DEA, But It Is Not Ideal.
To begin, cocamide monoethanolamine (MEA) belongs to the group of ethanolamides and is a mixture of ethanolamines of fatty acids derived from coconut oil.
Unlike DEA that breaks down readily in a product and forms N-nitrosodiethanolamine, a known animal carcinogen, MEA does not form a stable nitrosamine. Therefore, cocamide MEA is not considered a carcinogen. Further, in clinical tests, cocamide MEA even at concentrations of 50% was not irritating in a single-insult patch test. Alternatively, cocamide DEA caused irritation at concentrations as low as 2%.
There is a concern, though, that cocamide MEA may contain small amounts of cocamide DEA. Therefore, the CIR panel warns manufacturers not to use cocamide MEA in body or hair products containing nitrosating agents. It is because they can provoke the formation of a stable nitrosamine.
Unfortunately, the CIR panel does not specify what those nitrosating agents are. Over the years, I have looked into that and still do not have a complete list of them. It seems that testing a product is the only way to ascertain whether it has carcinogenic nitrosamines.
In sum, I believe that while cocamide MEA is safer than cocamide DEA, it is far from ideal.
Conclusion About Natulique Hair Color
Some Ingredients In Natulique "Natural" Hair Colour That May Increase Health Risks Are Ethanolamine And PPD.
I wholeheartedly believe that together we can demand and receive safer consumer products! In my career, I have already seen many positive changes. Thus, Natulique hair dye does not claim to be organic anymore. Plus, they disclose their ingredients on the website, which is not very common for professional hair colour lines. Though small, these changes are steps towards collective awareness of the risks coming from using hair dyes. So please, ask questions and knock on doors.
As for Natulique hair color, I cannot declare it "safe." One of the reasons is that it contains ethanolamine and extreme, strong, and moderate sensitizers. However, no permanent hair color is safe in the first place, in my opinion. I have seen the ingredients of dozens of permanent hair color lines and, in my opinion, none of them were safe (in absolute terms) because they all contained sensitizers. On the other hand, some hair dyes or shades are somewhat safer than others due to the absence of extreme or strong sensitizers. Therefore, always check the ingredients of your shade!
In my Permanent Hair Color Rating list E-Book, Natulique professional hair colour takes roughly a middle position in comparison to other permanent hair colors. I think there are safer permanent hair colors, and they do not even claim to be organic or natural. In the e-book, you can also find my suggestions on how to protect your hair and health.
Lastly, browse the I Read Labels For You blog, check out my shop for healthy products of all kinds. And book a consultation with me if you need immediate clarity in your healthy and non-toxic journey.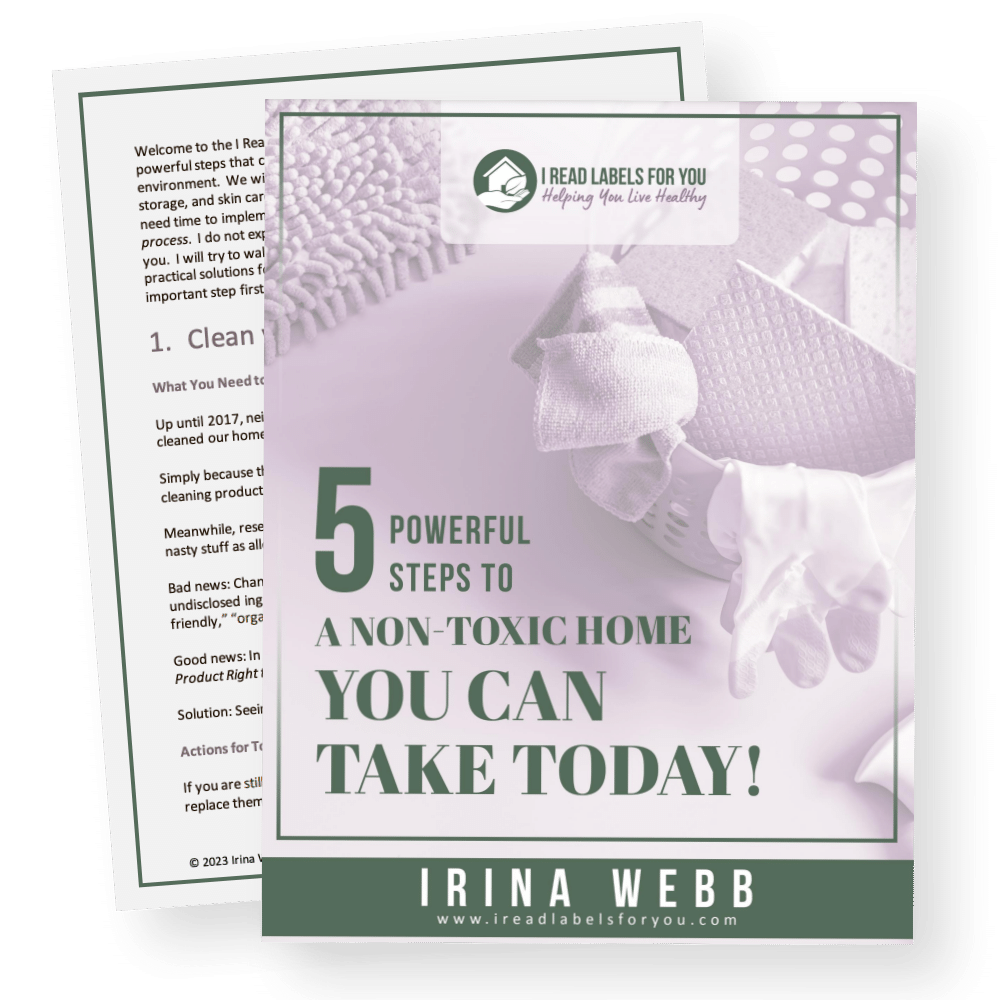 Download The Free Guide!
5 Powerful Steps To A Non-Toxic Home
Join our informed consumer community and get our free guide the "5 Powerful Steps To A Non-Toxic Home".