Hidden Ingredients in Cosmetics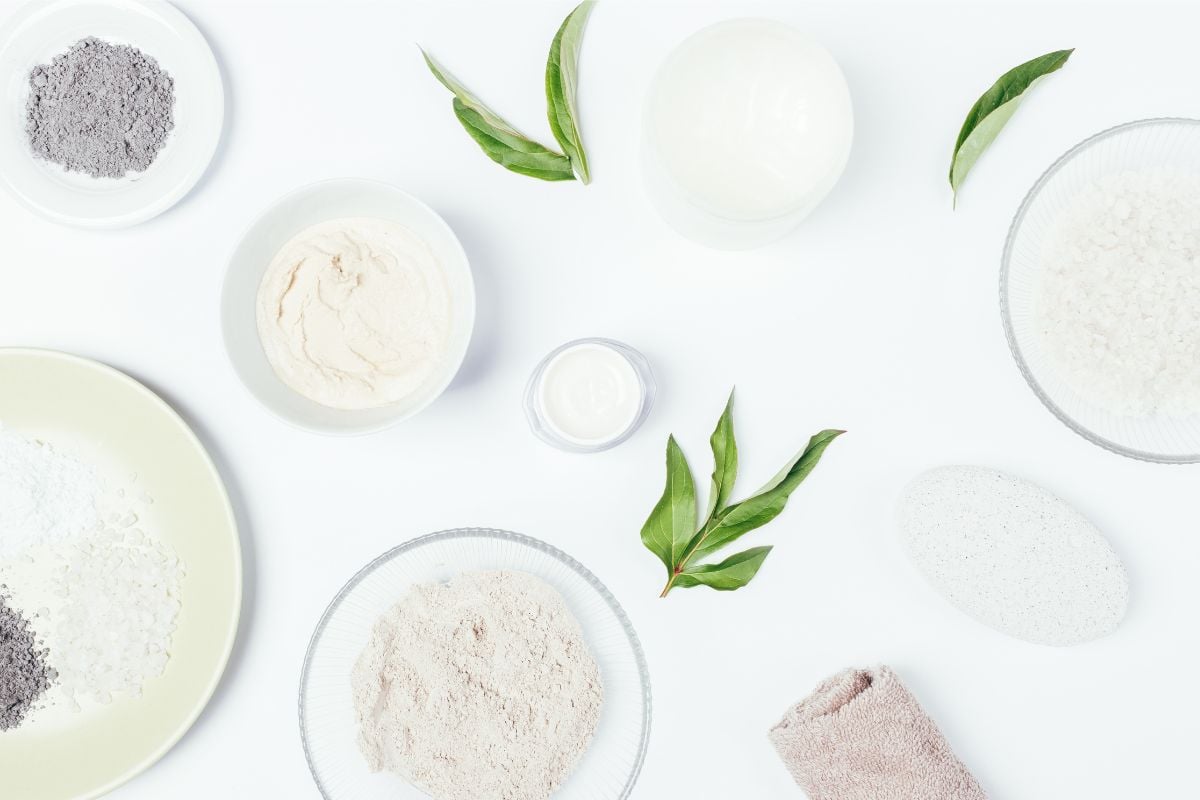 This post may contain affiliate links. To read our affiliate policy, click here.
Reading between the lines – who would have thought that it also applies to reading product labels? Apparently, a personal care or cosmetic product may contain more than its label states. I am talking about impurities not listed on the label because technically they are byproducts of some of the listed ingredients or their manufacturing process. In other words, they are contaminants. Yet, they may be present in a product that you use daily on yourself or your baby. In this post, you will learn about the most common hidden ingredients in cosmetics and some baby products. Read on to find out if chemical contaminants are safe or toxic and what you can do to avoid them.
My research is based on thoroughness and honesty.
To begin, as a full-time consumer goods researcher with a decade of experience, I believe that consumer education is crucial. Simply put, our consumer choices today will affect our children's health tomorrow. Nevertheless, I have not seen a college class on product ingredients yet – you learn as you go. Therefore, I am happy that I can help you gain knowledge in this area because knowledge is power.
2012 was the year that I read baby shampoo and baby wipes labels for the first time in my life. Before that, I had assumed that if products were in stores, they were approved by the government and, thus, safe. (Yep, I was that naïve!) Expecting a baby that year, I wanted to make sure that I would use a safe shampoo on him. However, the "natural" shampoos I looked at contained unpronounceable chemical names. Shocked, I wanted to get to the bottom of it, and that was how I Read Labels for You appeared.
What motivates me in my research is not hype, advertisement, or potential commissions (I have declined some hefty offers, too!). It is integrity and care that guide me in my mission to help you build safer homes for your families. Hence, I read tons of scientific studies and use chemical databases to form my opinion about products. You can read about my research steps and the sources I use on my Start here page.
So, we will discuss six common chemical contaminants: formaldehyde, ethylene oxide, 1,4-dioxane, hydroquinone, PAHs, and benzene. The main reason we talk about them is that they have potentially harmful effects on human health. Please, look at the table below.
Contaminant

Health concern

Formaldehyde

may cause cancer (OSHA); carcinogenic to humans (IARC); reasonably anticipated to be a carcinogen (U.S. NTP); known to cause cancer (CA Prop. 65); potent sensitizer (CDC.gov)

Ethylene oxide

cancer and reproductive hazard (OSHA); carcinogen (NCI

)

; known human carcinogen (ACS)

1,4-dioxane

may cause cancer (CDC); known to cause cancer (CA Prop. 65);

probable human carcinogen (

EPA

)

; r

easonably anticipated to be a human carcinogen (NTP (

source

))

Hydroquinone

skin and eye irritant, impaired vision, damage to internal organs (EPA); may cause ochronosis (NLM)

Polycyclic Aromatic Hydrocarbons (PAHs)

suspected human carcinogen (ATSDR); reasonably anticipated to be human carcinogens (NTP (source)); known to cause cancer (CA Prop. 65); linked to breast cancer (BCPP); potential environmental endocrine disruptors (source)

Benzene

known human carcinogen (EPA); carcinogen (NCI); carcinogen (CA Prop. 65)
Although there are ways to significantly reduce these chemical contaminants in final products, we do not know if manufacturers do it. Therefore, it is our responsibility as consumers to know and avoid these potentially hidden ingredients.
Formaldehyde in cosmetics may result from formaldehyde releasing preservatives.
First, let us talk about formaldehyde, a potential human carcinogen.
Thus, the Environmental Working Group gives it the highest score – 10 out of 10 – for its negative health impact. Further, the European Commission prohibits formaldehyde from use in all cosmetic products (source). And in Canada, there are various formaldehyde restrictions depending on the type of products (source).
However, it seems that there are no restrictions on the levels of formaldehyde in body care products in the USA. Additionally, there is no requirement to test products containing formaldehyde-releasing ingredients for levels of formaldehyde. Also, there is no obligation to inform consumers that products may contain formaldehyde.
Meanwhile, formaldehyde is common in nail polishes, nail glues, eyelash glues, hair products such as hair gels, permanent hair straightening treatments and hair relaxers, and other beauty products (source). Moreover, it may be present even in such baby products as shampoo, soap, body wash, and wipes. (Learn more about hidden ingredients in baby wipes.)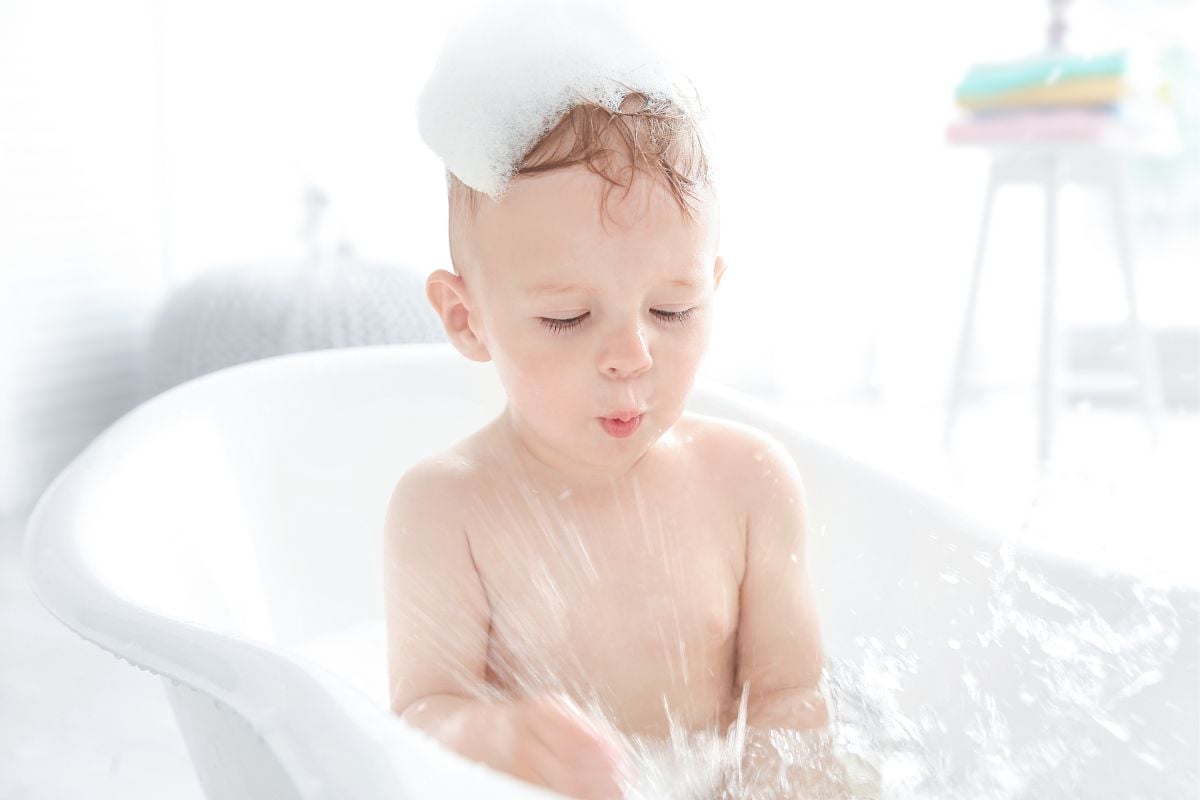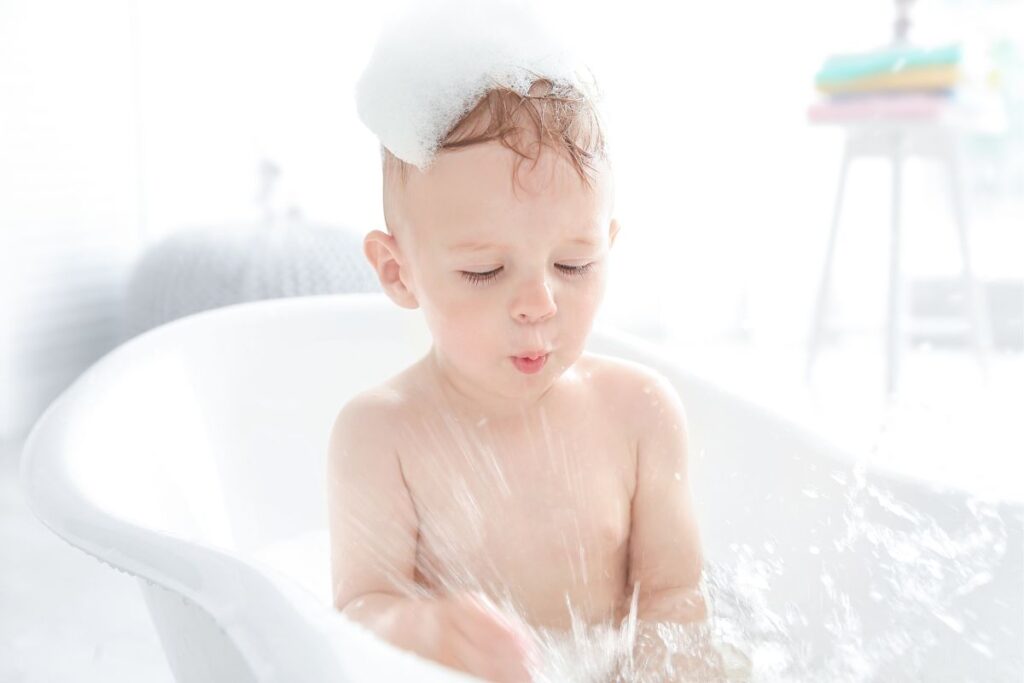 So, how do cosmetics and baby products end up with chemical contaminants like formaldehyde?
According to the Campaign for Safe Cosmetics, formaldehyde can be either added as an ingredient or released from some preservatives. Thus, formaldehyde-releasing preservatives release small amounts of formaldehyde over time (read on to find out what they are). This release-over-time feature allows for it to remain at low levels in products, but even low levels can be harmful. Learn about other products that use formaldehyde and which popular shampoo contains formaldehyde releasers in my post Formaldehyde in products.
Skin Irritancy versus Sensitization
As formaldehyde is a potent sensitizer, to better understand what it means for you, let's talk about the difference between skin irritation and sensitization. What are the differences between irritants and sensitizers?
Irritants and sensitizers can have similar symptoms (i.e. rashy, itchy, red or bumpy skin).
Irritation is temporary damage to the skin, caused by direct contact with a chemical, at the site of exposure (source).
Sensitization is an allergic reaction within the body's immune system. This may be as mild as a rash or as life-threatening as anaphylactic shock (source).
Individuals may respond differently to different sensitizers, however, once sensitized a person becomes more susceptible to future exposures to the same or similar substances.
In sum, if you use a product and do not have an allergic reaction to it, that does not mean that you won't develop one after repeated use. Unlike irritants, sensitizers can cause an allergic reaction at very small doses. And finally, sensitization, unlike skin irritancy, is not a temporary condition.
Ethylene oxide may end up in cosmetic products due to the process of ethoxylation.
Another ingredient among the top six hidden ingredients in cosmetics is ethylene oxide. It is common in fragrances, shampoos, and other beauty items (source). The EWG marks it "F" which stands for the "highest concern" about its potentially significant hazards to health or the environment.
How does ethylene dioxide end up in the products we use every day?
The fact of the matter is that manufacturers may use cheap harsh raw materials for their beauty products. To make these raw materials less irritating to the skin, they add ethylene oxide, creating a chemical reaction called "ethoxylation." However, the final product may contain traces of unreacted ethylene oxide making it one of the chemical contaminants.
Again, there are no regulations requiring testing products before selling them on the market. Therefore, there is no way to know if products are contaminated with ethylene oxide. One way to protect yourself from possible exposure to ethylene oxide is to read independent tests on cosmetics. Another way is to simply avoid products with ethoxylated ingredients (read on to learn what they are).
As one of the undisclosed ingredients,1,4-dioxane may be found even in baby bubble bath.
In addition to ethylene oxide, the process of ethoxylation produces 1,4-dioxane as a byproduct, which is a potential carcinogen, too. Unless manufacturers test for it and use the vacuum-stripping method to remove it, 1,4-dioxane can remain in their final products.
Because the government does not require testing of final products, it is one of the common chemical contaminants in cosmetics. Thus, 1,4-dioxane is found in products that create suds, like shampoo, liquid soap, and baby bubble bath.
Nevertheless, the European Commission Scientific Committee on Consumer Safety (SCCS) considers up to 10 ppm of 1,4-dioxane in cosmetic products safe.
Further, in 2008, the FDA conducted a survey using a new analytical method with a detection limit of 1 ppm. The good news is that the FDA detected no 1,4-dioxane in 80% of the products it tested. Later, in 2018, the FDA conducted a survey in 82 random cosmetic products for children. Only 2 products had levels of 1,4-dioxane above 10 ppm. According to the FDA, there has been a significant decline in the levels of 1,4-dioxane in cosmetic products (source).
On the other hand, the EWG states that 1,4-dioxane is a significant groundwater contaminant (source). However, most in-home water filters, including activated carbon filters, do not remove this impurity effectively. Although reverse osmosis filters remove a significant portion of this chemical from tap water, they fall short. If you are looking for a water filter, find out which water filter system I consider the most effective.
Reportedly, hydroquinone is used in hair dye preparations, skin care products, nail products, and lipstick (source). It is also used to lighten dark spots on the skin, such as age spots, liver spots or freckles (source).
While it is not among carcinogenic chemical contaminants, the EWG rates it 8 out of 10 for negative health impacts. Thus, Canada restricts its use in cosmetics because of its potentially harmful health effect (source).
In addition, the CIR panel considers hydroquinone safe for use in nail adhesives and in artificial nail coatings but unsafe in other leave-on cosmetic products.
Per the 2002 Cosmetic Ingredient Review report, tocopherol and tocopheryl acetate (forms of vitamin E) can be associated with hydroquinone contamination. In fact, there are two ways for extraction of vitamin E – from vegetable oils and synthetically, using methylhydroquinone. Because of methylhydroquinone, there is a concern that hydroquinone may be present as an impurity. In such cases, as consumers, we can only rely on good manufacturing practices to achieve acceptable levels of hydroquinone residues. Therefore, ideally, it would be preferable to choose products with tocopherols extracted from plant oils, usually sunflower oil.
Polycyclic aromatic hydrocarbons are undisclosed ingredients in shampoos and other cosmetics.
To begin with, as potential carcinogens, polycyclic aromatic hydrocarbons (PAHs) are restricted in the European Union (source).
PAHs occur naturally in coal tar, crude oil, and gasoline.
Since some shampoos and cosmetics are made with these petrochemical ingredients, they may contain PAHs as chemical contaminants. For instance, coal tar is carcinogenic in and of itself. In addition, it may be contaminated with one of the PAHs called benzo[a]pyrene.
Next, mineral oil – a petroleum byproduct – consists of mineral oil saturated hydrocarbons (MOSH) and mineral oil aromatic hydrocarbons (MOAH). According to this Austrian study, mineral oil saturated hydrocarbons (MOSH) accumulate in fat tissues. And one of the major sources of MOSH is cosmetic products such as creams and lipsticks. Scientists study MOSH and MOAH to distinguish between the two because MOAH may contain the residues of carcinogenic PAHs (source). To be fair, some sources emphasize the lack of evidence of any carcinogenic health effects from exposure to highly refined mineral oils in animals.
Further, according to the CIR report, cosmetic formulations with 29.2-55% petroleum distillate were generally non-irritating, non-sensitizing, and non-photosensitizing to humans. Therefore, people, sensitive to various plant-based ingredients may benefit from mineral oil, petrolatum, or petroleum jelly. And I totally understand that. In those cases, the immediate benefit outweighs the potential long-term harm that these chemical contaminants may cause. However, I do not promote any products with these petrochemicals on my blog. First, there is a contamination concern; and second, such products are made with non-renewable resources that pollute the environment.
Benzene may be present in sunscreens and after-sun care products.
A component of crude oil, benzene serves as a starting material and an intermediate in the synthesis of numerous chemicals. Hence, it may be one of the hidden ingredients in cosmetics. Reportedly, it is associated with leukemia (source).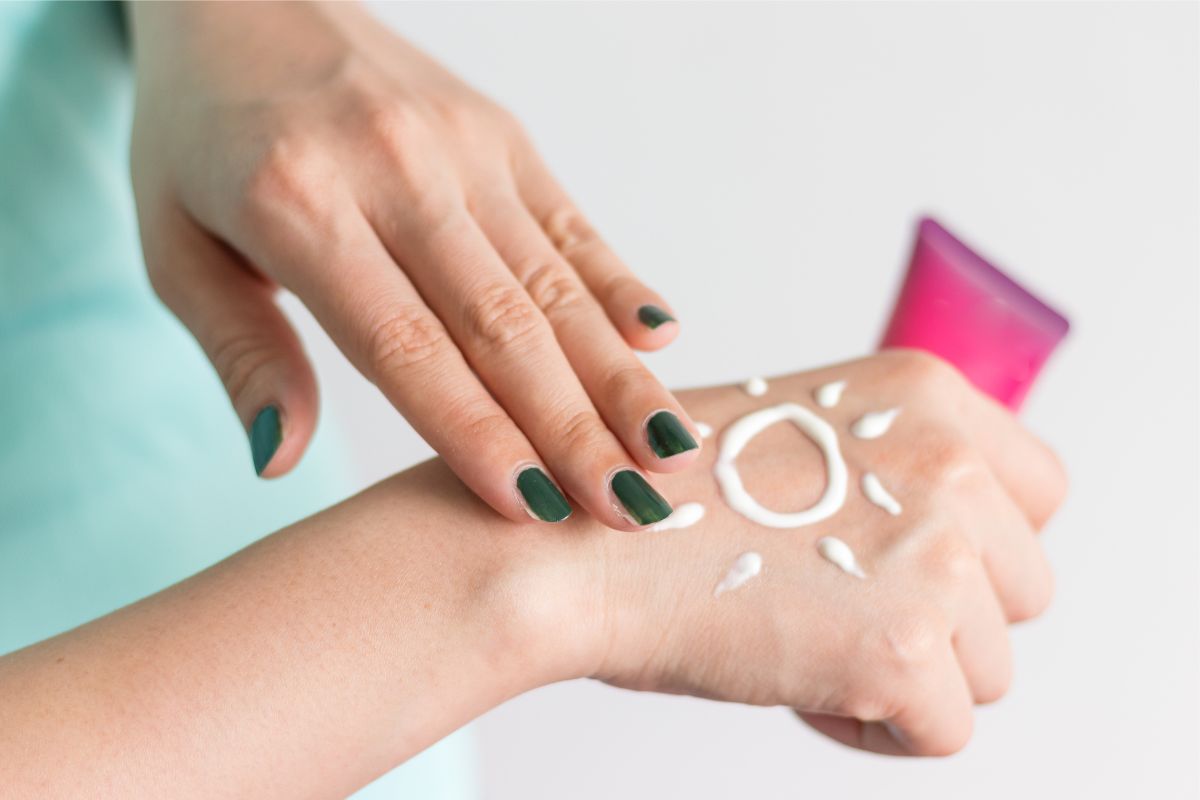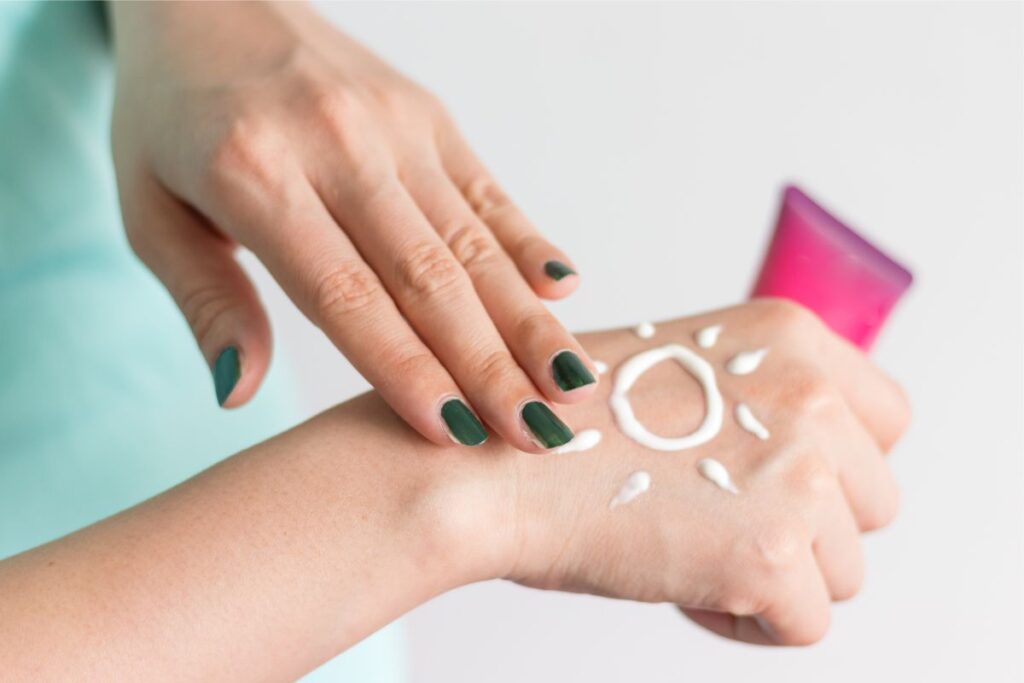 Recently, benzene levels surpassing the 2 ppm FDA restriction have been detected in multiple sunscreen and after-sun care products (source). Allegedly, the presence of benzene is from contamination. Per the FDA researchers, there is evidence that some sunscreen active ingredients may get into the bloodstream through the skin. The examined sunscreen products contained avobenzone, oxybenzone, octisalate, octinoxate, homosalate, octocrylene, and zinc oxide as active ingredients.
Interestingly, benzene amounts varied from batch to batch (all in all 294 batches), even within a single brand (69 brands). Specifically, 78 batches had detectable levels of benzene, 26 contained benzene in concentrations between 0.1 ppm and 2.0 ppm, and 14 contained over 2 ppm. See the lists of products with some levels of benzene and products in which benzene was not detected. Consequently, there is a petition for the FDA to recall the batches that revealed high levels of benzene.
Considering the amount of sunscreen used on skin and the need for its re-application, this is a big deal. Hence, it is important to buy products from reputable manufacturers who test their products for chemicals, including benzene. Therefore, I encourage you to ask companies whether they test their products and what the results are.
Common ingredients with chemical contaminants
As it follows from the above, the US government barely regulates the safety of cosmetics and personal care products. Therefore, it is our responsibility as consumers to be knowledgeable about impurities in cosmetics and personal care products. Obviously, the best way to avoid exposure to them is to avoid ingredients that may be contaminated with them. Consider the following table (you can print it out and carry it in your wallet).
| | |
| --- | --- |
| Potential contaminant | Ingredient |
| Formaldehyde | Diazolidinyl urea; DMDM hydantoin; imidazolidinyl urea; quaternium-15; tosylamide/formaldehyde resin; sodium hydroxymethylglycinate; 2-bromo-2-nitropropane-1,3-diol (bronopol); polyoxymethylene urea; 5-bromo-5-nitro-1,3 dioxane; methenamine; glyoxal; benzylhemiformal. |
| Ethylene oxide | Polysorbate-20; sodium laureth sulfate; PEG-100 stearate; ceteareth-20; polysorbate-60; laureth-7; PEG-40 hydrogenated castor oil; steareth-21; polysorbate-80; cetyl PEG/ PPG-10/ 1 dimethicone. |
| 1,4-dioxane | PEG-; polyethylene; polyethylene glycol; polyoxyethylene; poly-; -eth; -oxynol; -ceteareth. |
| Hydroquinone | Tocopheryl acetate; tocopherol (if made synthetically). |
| Polycyclic Aromatic Hydrocarbons (PAHs) | Petroleum jelly; petrolatum; petroleum distillate; mineral oil. |
| Benzene | See the lists of products with some levels of benzene and products in which benzene was not detected |
Heavy metals are some of the undisclosed ingredients in cosmetics, too.
In addition to the above-mentioned chemical contaminants, there may be heavy metals in makeup products. To clarify, they may be present in pigments or dyes, called "color additives." Specifically, the pigments may be either of petroleum origin or of mineral origin, and both types may contain heavy metals. They include lead, cadmium, arsenic, mercury, aluminum, beryllium, and thallium. To learn about research in this area, refer to my posts about heavy metals in makeup and lead in lipstick.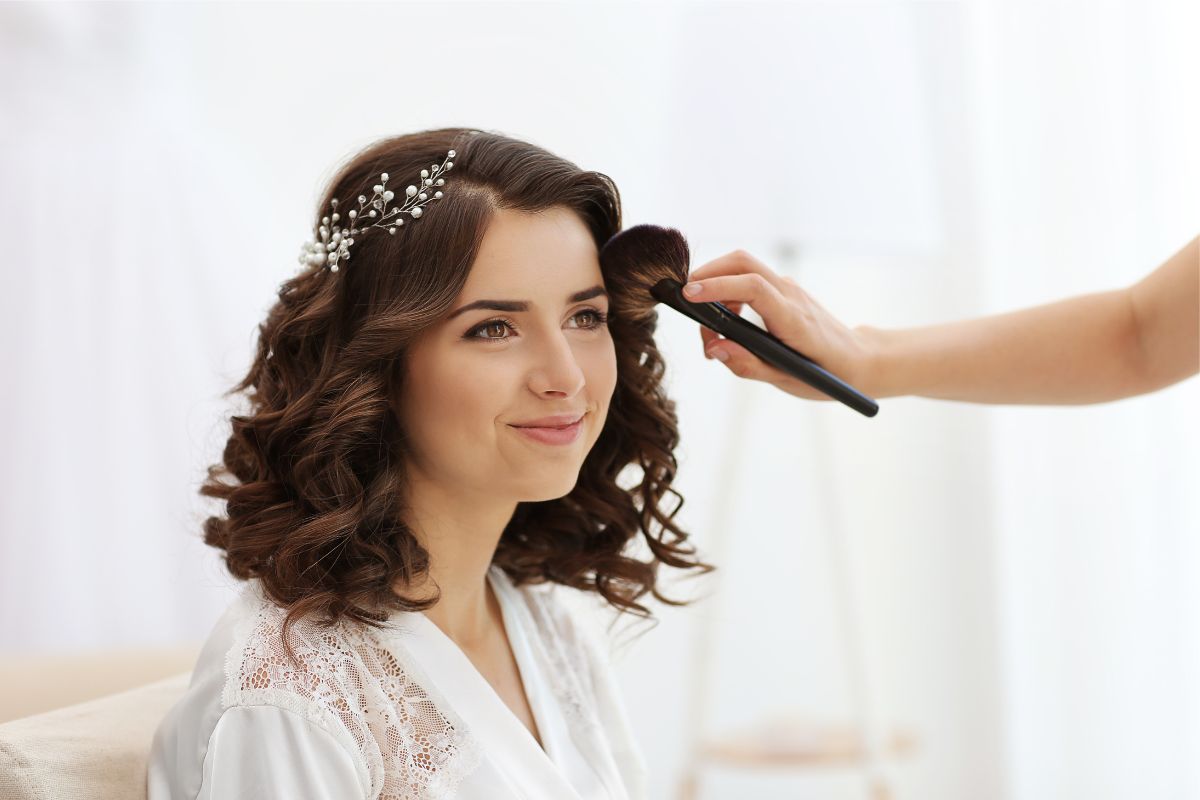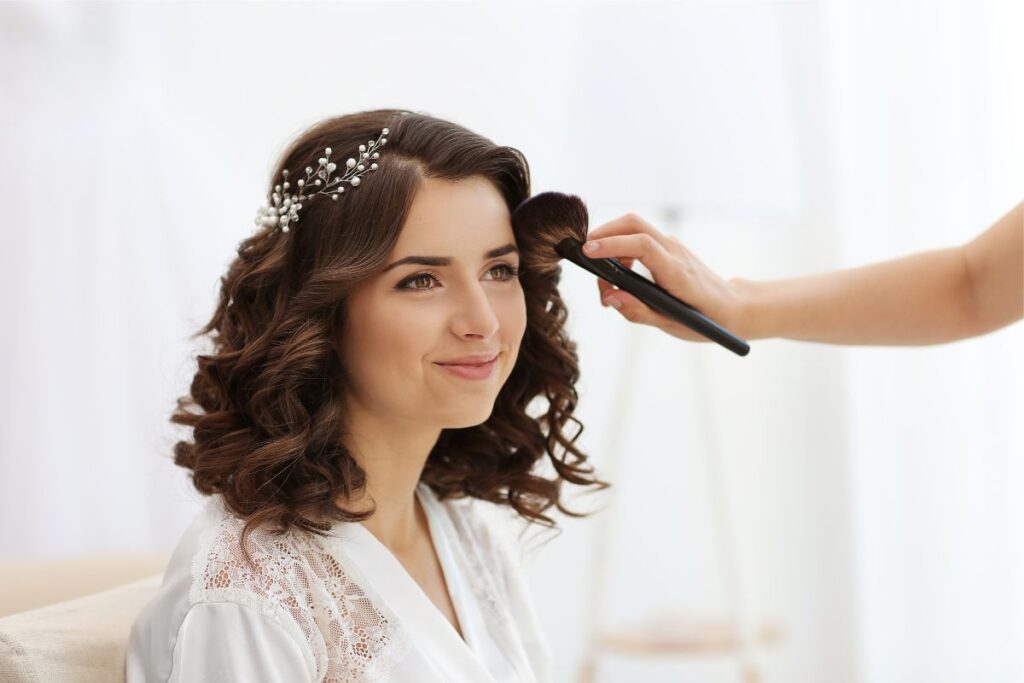 Of course, you will not see heavy metals on a product label because they are contaminants rather than ingredients. Although most makeup is not free of heavy metals altogether, there are makeup brands that are safer than others. So, to reduce our exposure to potentially toxic heavy metals in makeup, we can choose the safest makeup brands. For instance, I use Crunchi makeup and skincare. And I think that some Beautycounter makeup and skincare products are fine, too.
Crunchi non-toxic makeup and skincare brand Watches Out for chemical contaminants.
Definitely, my favorite makeup and skincare brand is Crunchi, whose products I review in my Crunchi Non-Toxic Makeup blog post.
In a nutshell, I have evaluated every ingredient of their products. In my opinion, all their products are safe and possibly the safest among well-performing products. No doubt, there are no undisclosed ingredients in them.
First, when it is possible, they source organic versions of plant extracts and oils.
And if you see that their plant ingredient is not organic, it is either because it is impossible to find an organic version or they can't guarantee that the organic version will be consistently available at all times. Second, their pigments (they use only mineral ones) are of high purity and are not from China. Their iron oxides are EcoCert-certified, meaning that they are truly natural and adhere to European limits for heavy metal residues.
Besides, I have seen their 3rd party test reports for mercury, arsenic, lead, and cadmium, and they are outstanding. Therefore, impressed with their transparency and honesty, I signed up for their clean beauty advocacy/affiliate program. That means that I can be on top of the latest developments and, with my link, you can receive $10 off on the first purchase of $50+.
If you are looking for non-toxic and effective skincare and makeup products, check out the Healthy Skin and Nontoxic Makeup sections of the Shop.
Plus, they have upgraded their facial sunscreen, whose active ingredient is non-nano particle zinc-oxide (12.5%). Importantly, it does not have any benzene and protects against both UVA and UVB rays. This is critical to help decrease the risk of skin cancer and early signs of aging. For more information on sunscreen, please refer to my Best Non-Toxic Face Sunscreen Guide.
Based on their heavy metal test reports, I consider some Beautycounter makeup products safe.
For starters, I have a long history with Beautycounter that I describe in my Beautycounter Review blog post.
Long story short, in 2021, they published test reports for 10 products on their website. They say they do their best to keep heavy metals undetectable but always within "health-protective company standards."
Nonetheless, bear in mind that not all Beautycounter products meet my safety criteria. Indeed, some contain synthetic colorants and phenoxyethanol (a controversial ingredient that is not in any products recommended on my blog). Also, most plant extracts and oils are not organic. But the good news is that I did not notice any potentially hidden ingredients in their products. You can see the list of their products that I believe are some of the cleanest in my Beautycounter Review. For example, one Beautycounter makeup product I approve of is Skin Twin Featherlight Foundation.
Remember that I do not provide you with a complete list – there may be other products that are safe. Watch out for phenoxyethanol and synthetic colorants, though.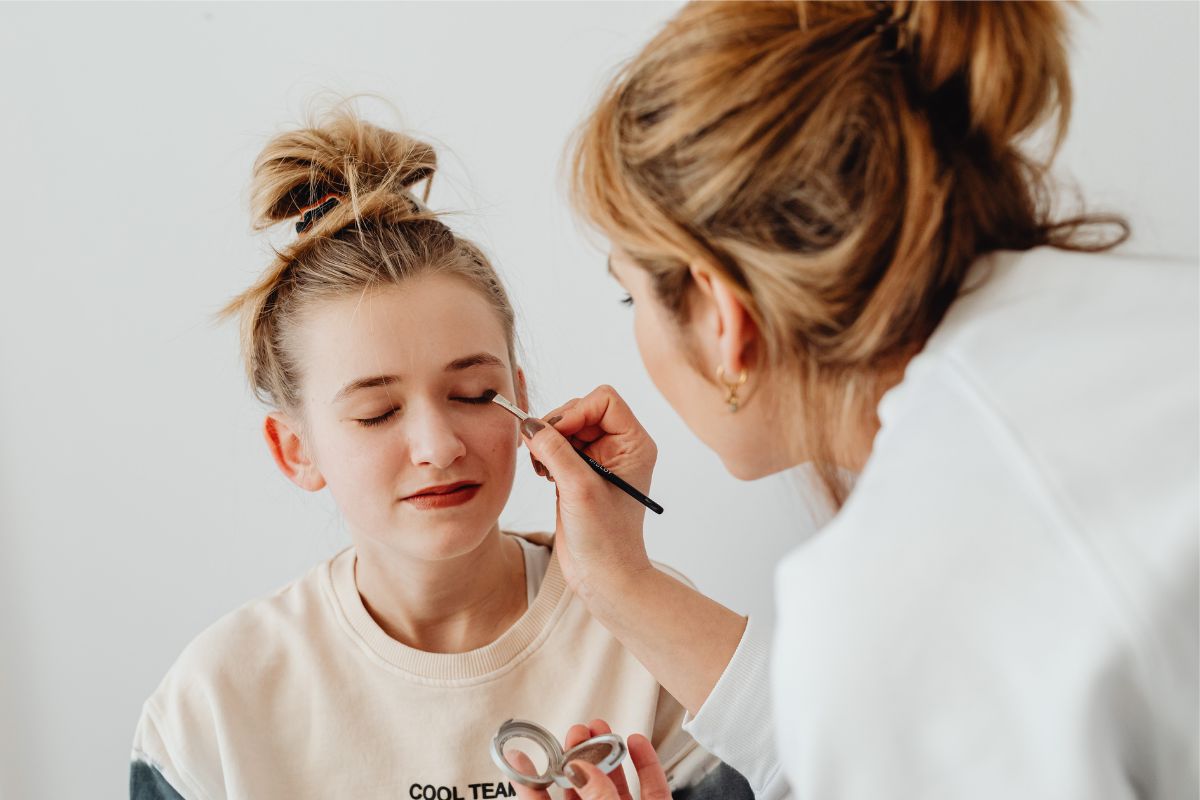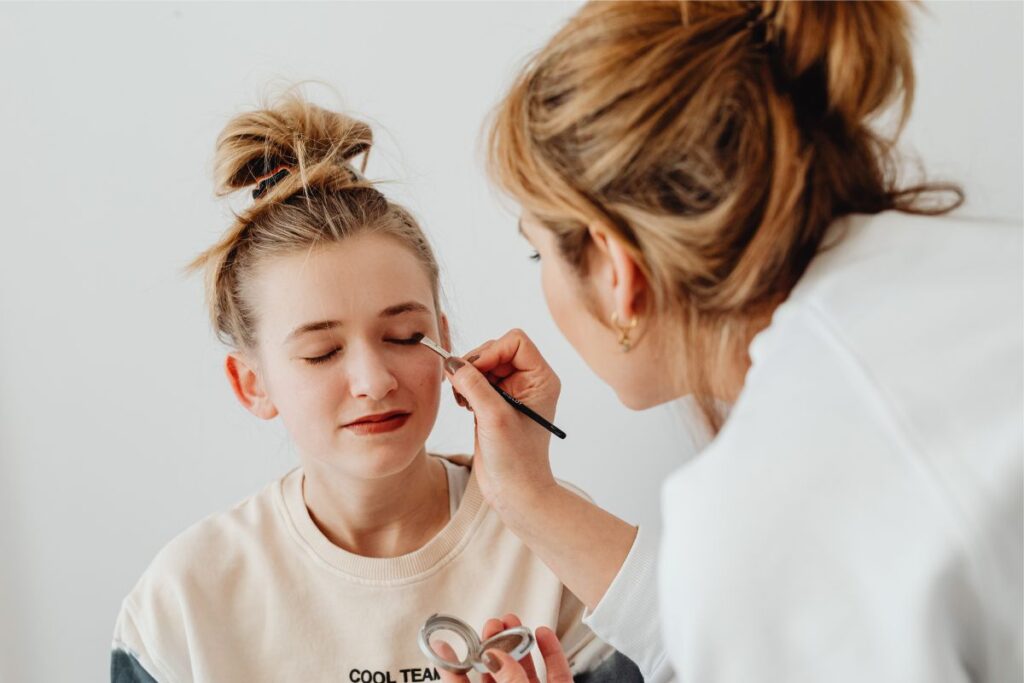 In sum, there are no regulations requiring testing cosmetic and personal care products before selling them on the market. Hence, there is no way for us to know if they have any of the chemical impurities we discussed above. Thus, some of the common hidden ingredients are formaldehyde, ethylene oxide, 1,4-dioxane, hydroquinone, PAHs, and benzene. With the exception of hydroquinone, all of them are potential carcinogens. In addition to these chemical impurities, there may be heavy metals in such cosmetics as makeup.
One way to protect yourself from exposure to these substances is to avoid ingredients that may be contaminated with them. (See the table in the "Common ingredients with chemical contaminants" section of this post.)
Another way to protect yourself is to purchase from reputable companies who really care about people and test their products. When I do research, I try to get acquainted with the company, their values etc. I can understand if they truly care from the way they treat me when I contact them. Ultimately, we want to buy from a company we trust. Thus, an example of uncompromised integrity to me is Crunchi.
How To Check If Products Are Safe
I know reading and understanding ingredients of personal care and beauty products can be a daunting task. To help you with this, and to save you time and money, I invented a shortcut method to gauge the safety of personal care and cosmetic products in a matter of seconds. To take advantage of this unprecedented and easy to use method, consider checking out the Savvy Consumer Superpower e-book.
Also, visit my shop for non-toxic product options, and consider hiring me to get help with healthy living.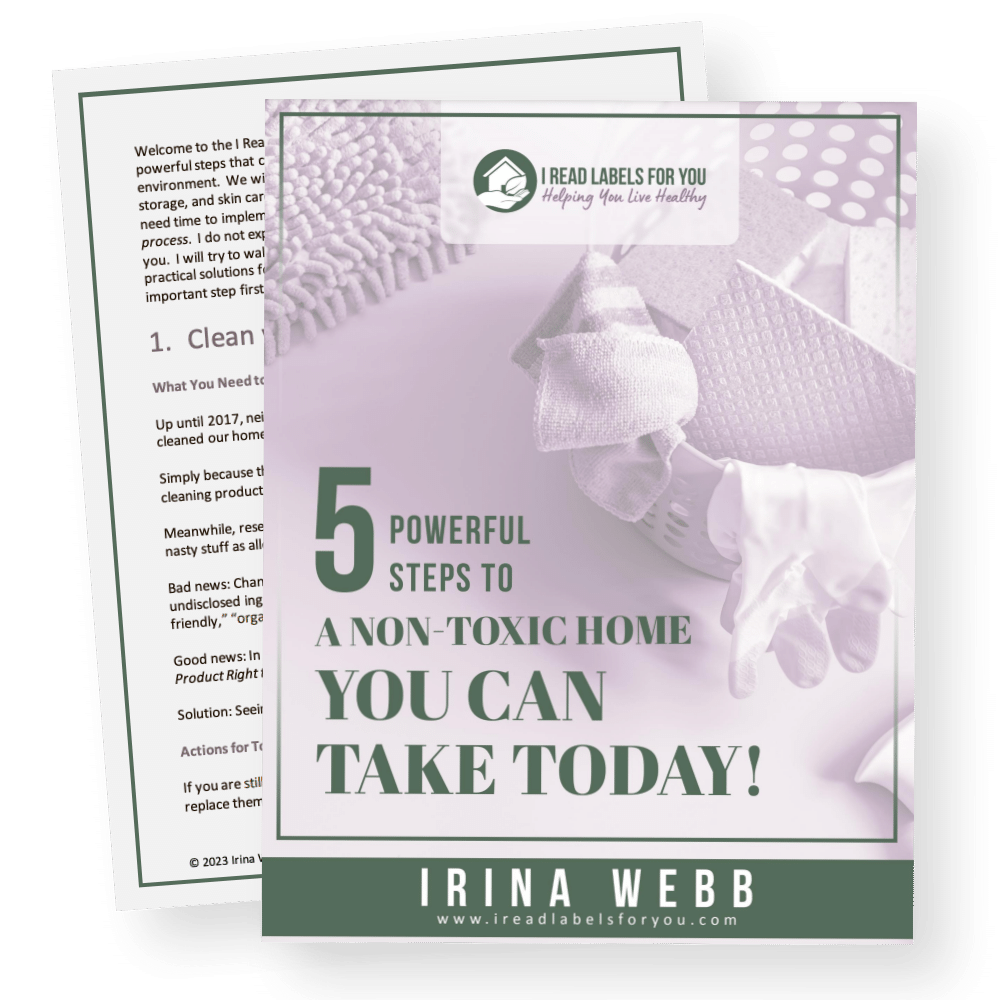 Download The Free Guide!
5 Powerful Steps To A Non-Toxic Home
Join our informed consumer community and get our free guide the "5 Powerful Steps To A Non-Toxic Home".