The Most Overlooked Hair Loss Causes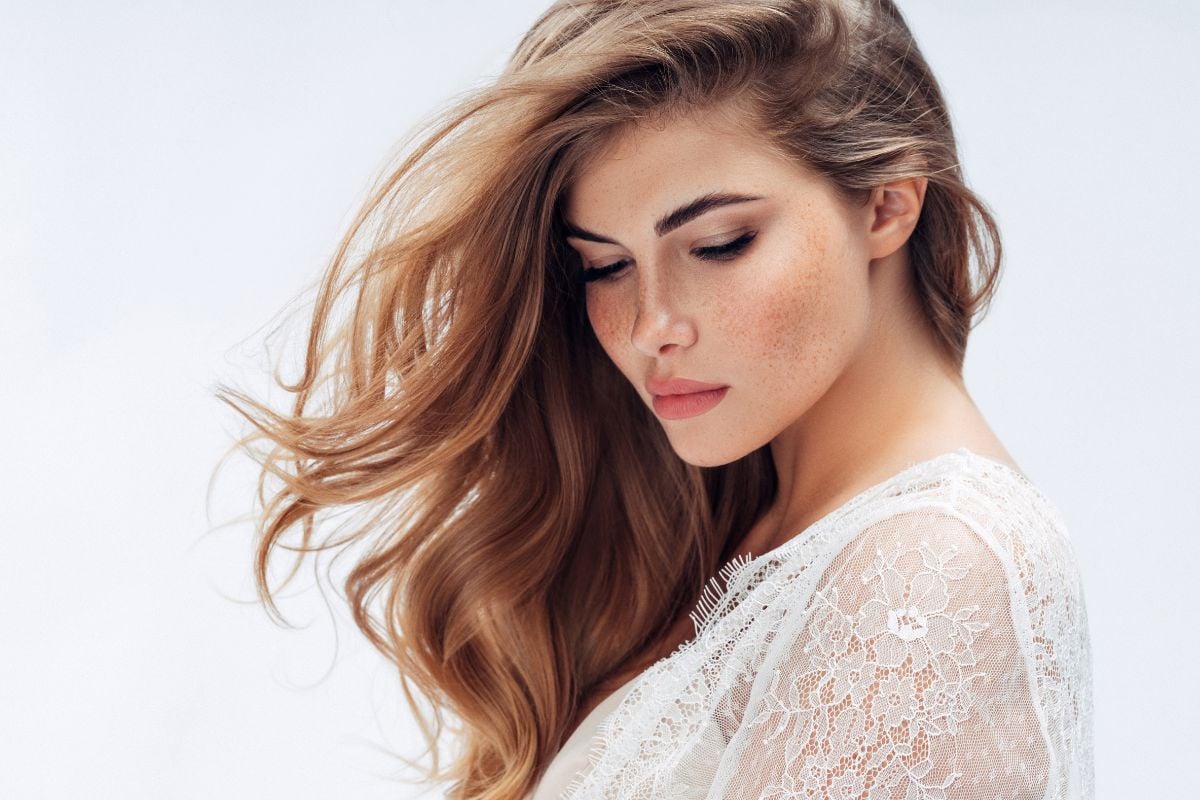 This post may contain affiliate links. To read our affiliate policy, click here.
I could not understand what was taking so long for the water in the bathtub to drain. It was then that I noticed the drain completely covered with hair – my hair! It scared me, and I felt I had to do something right away so as not to lose it all. As a result of several episodes of excessive hair shedding, I have compiled this list of overlooked hair loss causes as well as common causes of female hair thinning. The great news is that my hair has stopped falling out and yours can, too. With this said, I am excited to share with you my findings so you don't waste your money and find solutions that work for you.
I should remind you straight off that I am not a medical doctor, and this post is not intended to diagnose, treat, cure, or prevent any disease or condition. Instead, this article is the result of a great deal of research I did when I was suffering from hair loss and wanted answers pronto! You may want to use this article to guide your conversations with your doctor. I know how important this topic is for you; I have been there. Fortunately, I have been able to get my condition under control, and so the good news is that you can, too. I hope this article about hair loss causes will help, but always talk to your doctor.
Female Hair Thinning And Topical Treatments
Panic-stricken, I first started looking into topical serums, masks, and treatments. It turned out I would have to do them several times a week without guaranteed results. Well, I surely had no time for a hit-or-miss solution. Neither did I believe in shampoos and conditioners as a cure because the contact with the scalp is too short. In fact, read both my post and the comments about Monat Revive Shampoo to learn what has reportedly happened to people who bought a shampoo that claimed to reduce hair thinning and boost hair growth.
In this case, I agree with the American Academy of Dermatology that no shampoo can regrow your hair. As the American Academy of Dermatology explains further, shampoos can make your hair look fuller by holding moisture and lessening hair breakage. Further, as a shampoo researcher and product manufacturer advisor for ingredient safety, I can add that it is important that a shampoo does not make the scalp itchy, which can contribute to hair loss. The best safest shampoo for me is Pure Haven Supergreens. It makes my scalp calm, and my hair look shiny and fuller.
As I said, I felt that I had to do something right away to prevent my hair from falling out. So, instead of using a scientific approach with the observation of variables and measuring results, I tried several things at once. And it worked!!
Moreover, my functional medicine physician Myrto Ashe, M.D., assured me that my approach was consistent with functional medicine. Usually, the doctor and patient try several approaches at once. What matters is not which approach works, but the fact that the condition improves. Therefore, I am not always sure what exactly worked for me at a particular time. I am sure that figuring out the root causes works better than spending money on expensive potions.
Most Common Types of Hair Loss
I think it is helpful to understand that there are three types of hair loss, which are anagen effluvium, telogen effluvium, and androgenetic alopecia (aka female pattern hair thinning).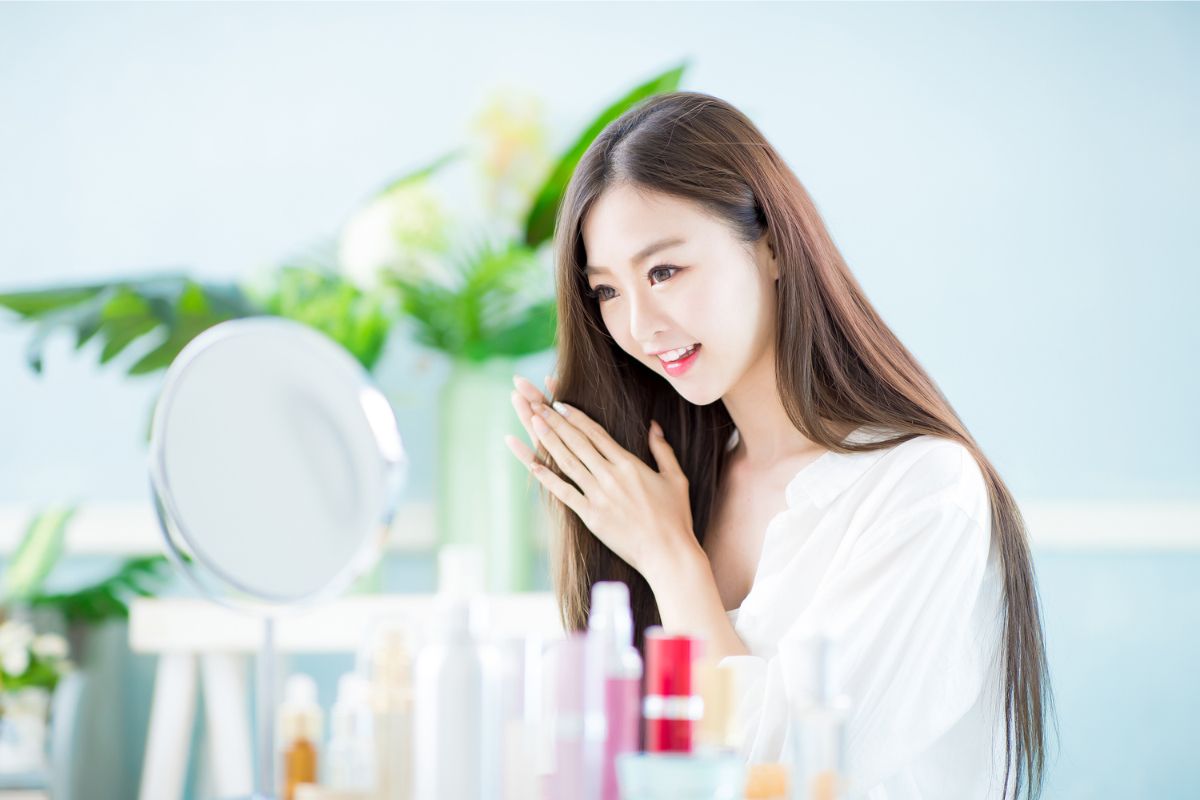 The Most Overlooked Hair Loss Causes
To begin with, I am not an expert on hair loss. However, my research indicates that there are numerous causes of female hair thinning. The most common and overlooked ones seem to be:
Stress
Hair dyes
Thyroid disorder
Lack or excess of certain vitamins and minerals in the body
There is one more cause that proved to be the answer in my case. As soon as I fixed it, my hair stopped falling out. Read on to find out what it was!
Can Stress Cause Hair Loss?
It is a fact that stress can be one of the major causes of thinning hair in women. To clarify, excessive stress might push a significant number of hair follicles into a resting phase. Within several months, the affected hairs may fall out suddenly when you are simply combing or washing your hair (source).
Unfortunately, physical and emotional stress is a normal part of our daily lives. However, the good news is, according to the Mayo Clinic, stress and hair loss are not permanent. If you get your stress under control, your female hair thinning stops and the hair normally grows back (source).
Speaking of stress associated with learning about potentially toxic chemicals, it is important to know that the goal to eliminate all harmful chemicals is unrealistic, stressful, and counterproductive. Our bodies are designed to detox, and all we need to do is reduce our total exposure in the areas that are in our control so we worry less about the areas that are not in our control.
And if you need help to manage stress and anxiety, talk to your health practitioner about Aspen Green CBD for Calm or Green Compass CBD (read my CBD Hemp Oil blog post) or this supplement to support your body's healthy response to stress.
Stress Was One Of The Hair Loss Causes For Me
In my case, I had extra stress when I did a Fasting Mimicking Diet. For 5 days, I followed a very limited-calorie vegan diet. I repeated this once a month for a total of 3 months. The diet allows only certain quantities of proteins, fats, and carbohydrates, and is designed to create stress in your body. Consequently, the sick and cancerous cells weaken, stem cells are activated. As a result, the organs that shrank during the diet regrow with healthy cells after each 5-day cycle. This is the theory behind the stress-mimicking diet.
Presumably, the stress from dieting caused the female hair thinning in my body. However, my husband and I have witnessed so many benefits from the diet that we both like it a lot. For example, it results in better glucose regulation meaning that although hungry, I can still be in a good mood. Also, it gives me more energy and better vitality overall, not to mention fat loss in the abdominal area. Therefore, if my hair thinning due to stress resulted from this diet, it was a small price to pay.
Can COVID Cause Telogen Effluvium?
As far as I know, I've never got sick with COVID so I can't tell you about this from first-hand experience. However, I keep hearing people mention excessive hair shedding after they got COVID. The American Academy of Dermatology explains that the excessive hair shedding starts about two to three months after the illness and will stop on its own. The great news is that the hair will regrow, and you don't have to waste your money on any haircare products promising hair regrowth.
Can Hair Dye Cause Hair Loss?
To begin, let me tell you how using a permanent hair color can contribute to hair thinning. Here are two ways hair dyes and hair loss are related.
First, allergens in permanent hair colors, such as PPD, may cause allergic contact dermatitis of the scalp. In turn, dermatitis can result in hair loss. For instance, this medical journal describes a case where a 41-year-old woman lost almost 90% of her hair due to her allergy to PPD. Moreover, this study found that ammonia-free permanent hair colors have higher risks of inducing dermatitis and subsequent hair loss than the ones that contain ammonia. It is already easy to see how hair dyes can be one of the hair loss causes, isn't it?
Second, female hair thinning can be a result of weakened hair that can break easily. Technically, it is hair breakage, not hair loss, but often it is hard to tell the difference. In a permanent hair color, hydrogen peroxide and ammonia or ethanolamine open the hair shaft cuticles to deposit the color inside the hair shaft. This process not only causes hair to lose protein but also makes it porous, and, ultimately, prone to breakage (source). In fact, hair colors that use ethanolamine instead of ammonia are found to damage the hair more. In our popular Permanent Hair Color Rating List e-book, you will find permanent hair colors without ethanolamine and fewer allergens.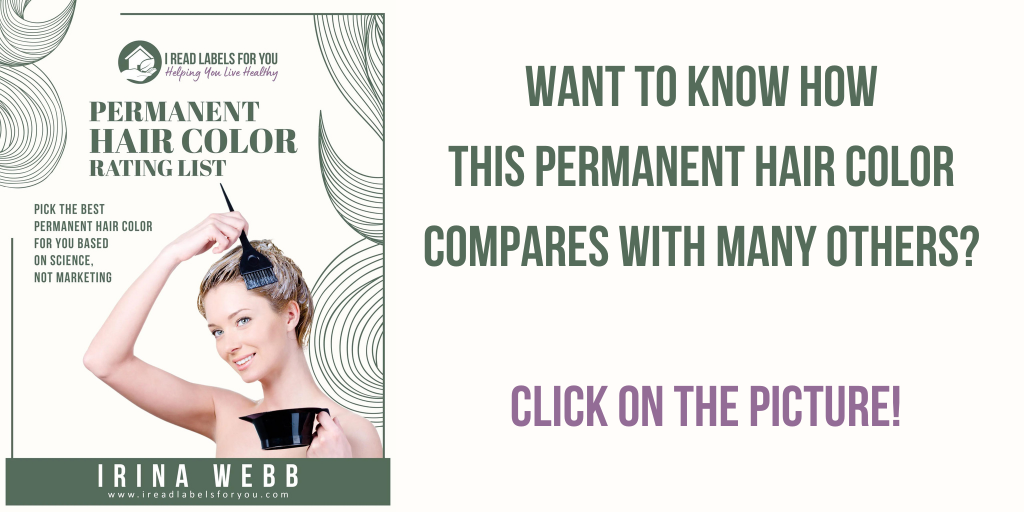 Permanent Hair Color Is Not A Cause Of Hair Loss In My Case
The reason permanent hair color has been of no concern to me is that I do not use it. I have learned to embrace my gray hair and actually think that it is pretty that way. My husband thinks so, too!
As you know, in my posts, I warn about possible health risks, including female hair thinning, associated with hair colors. (Thus, in the comments to my Madison Reed Hair Color post people share that they feel that the hair color caused their hair to fall out. Personally, I do not know what actually caused that problem and have no opinion on the topic.) However, I certainly understand why women want to use a permanent hair color. Therefore, I am trying to help you decrease hair damage and the risks of allergy, and of possible long-term health effects if you choose to use a permanent hair color.
It is for this purpose that I have created an unprecedented Permanent Hair Color Rating List e-book. You can learn which hair color brands use less damaging ingredients from it, as well.
Is Hair Loss From Thyroid Real?
Unfortunately, there is a variety of thyroid disorders, and women are more susceptible to them. The American Thyroid Association (ATA) states that one in eight women develops a thyroid disorder at some point in life. That is why thyroid disorders can contribute to hair loss causes.
For instance, hyperthyroidism (too much thyroid hormone), especially if it is caused by an autoimmune condition, can cause female hair thinning (source). Alternatively, insufficient thyroid hormones (known as hypothyroidism) and hair loss seem to go hand in hand (source).
If you are losing too much hair and have other symptoms of thyroid disorders, have your physician check your thyroid. Also, make sure your doctor tests for the actual thyroid levels and antibodies, not just TSH. Sometimes, thyroid issues can be very subtle and rare, like a thyroid hormone receptor problem.
Thyroid Disorder As One Of My Hair Loss Causes
In 2010, I was diagnosed with Hashimoto's, and I cannot deny that it contributed to my hair thinning. Four years later, I started working with Dr. Ashe, a functional medicine practitioner, who helped me reverse the thyroid condition. Much to the disbelief of conventional doctors, my thyroid produces normal amounts of thyroid hormones now. I periodically have my thyroid checked to see if it continues working well. To learn more about that, check out My Health Update after Explant Surgery blog post.
So, hair loss due to thyroid is quite common. If you want to prevent female hair thinning, it is a good idea to see a knowledgeable endocrinologist.
Can Vitamin D Deficiency Cause Hair Loss?
First of all, vitamin D is a group of fat-soluble secosteroids and is critical for our health. Thus, lower levels of vitamin D are associated with the development of autoimmune diseases. If you already have an autoimmune condition, lack of vitamin D may increase its severity.
Additionally, vitamin D deficiency can lead to poor calcium absorption. Chronically low vitamin D can even cause death resulting from cardiovascular disease. On the other hand, there is evidence that higher levels of vitamin D can prevent cancers (source).
Watch out for the symptoms of vitamin D deficiency, which include fatigue, bad mood, and depression. Furthermore, they may include insomnia, back pain, joint pains, muscle weakness, headache, and hair loss (source). So yes, vitamin D deficiency can be one of the hair loss causes.
The best way to monitor vitamin D is to have a lab test done called Vitamin D, 25-Hydroxy. That way you can tailor the amount of vitamin D to take for your body. Of course, you should get tested to see how much you need to take. Any physician can order the test. Make sure you take it with fatty foods or drink for better absorption. In sum, the right level of vitamin D in the body may help prevent female hair thinning.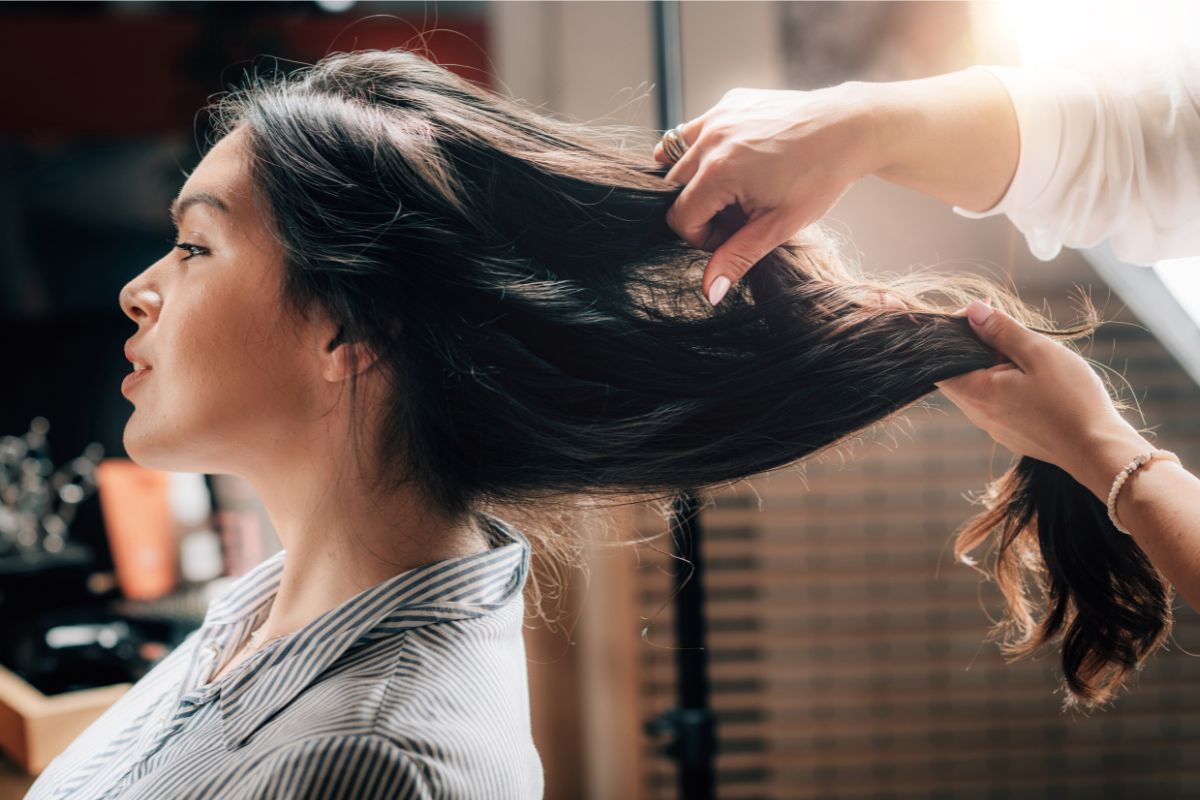 Can Iron Deficiency Cause Hair Loss?
While kids are tested for iron deficiency routinely, as adults we may not suspect that we might have iron deficiency. Surprisingly, according to the third National Health and Nutrition Examination Survey, 11% of women of childbearing age were iron deficient. At the same time, only 9% of toddlers had iron deficiency. So, women are more prone to iron deficiency than toddlers (source).
And anemia and hair loss go together. Considering it one of hair loss causes, some dermatologists suggest screening patients who experience hair thinning for iron levels (source).
The good news is that when iron deficiency is addressed, people often re-grow their hair. For instance, Cleveland Clinic dermatologists found that restoring iron levels leads to hair regrowth. Thus, dermatologists say yes to the question, "Can low iron cause hair loss?"
Your dermatologist or any other doctor can easily measure the levels of iron by ordering ferritin, serum iron, and total iron-binding capacity blood tests. Ask your doctor for the tests, especially if you have other symptoms associated with iron deficiency. They may include fatigue, cold feet and hands, brittle nails, and restless leg syndrome.
Addressing My Iron Deficiency Hair Loss Problem
There is a possibility that my female hair thinning was caused by iron deficiency. While my ferritin level was within the "normal" range (between 15 and 150), it was on the lower side (34). My doctor believes that the optimum range is between 40 and 70. So, what did I do?
First, I made it a point to eat more iron-rich food. Second, I decided to use my cast iron pans more often.
The thing is that cast iron cookware leaches iron into food, especially if you cook acidic food. (At first, my husband did not want to use cast iron. He thought it was too old-fashioned and hard to clean. However, he soon changed his mind, and we use ours almost every day.) Read my post about Cast Iron Pots and Pans and look for safe cast iron pans in my shop.
Is Biotin Deficiency One Of The Hair Loss Causes?
To start with, biotin, aka vitamin B-7, is a vitamin of group B. Biotin deficiency symptoms include non-specific symptoms such as dry skin, dry hair, fatigue, hair loss, dry eyes, and depression. Most Western medicine doctors do not normally look into biotin deficiency in female hair thinning (source). However, Swiss doctors found biotin deficiency in 38% of women complaining about hair loss.
Therefore, I had my biotin level measured as part of the NutrEval test. This test is instrumental in identifying many vitamin and mineral deficiencies. Among other things, it identified that I had a high need to supplement biotin. After a lot of research, I started taking Biotin daily. Please consult your doctor before you decide to take biotin.
Is Excess Of Vitamin A One Of The Hair Loss Causes?
Though vital for general health and hair health, vitamin A in excess can cause hair thinning (source and source). Both times I took NutrEval test, it recommended that I supplement my diet with 3,000 units. Do you know how much I was taking? 7,500 units! Of course, I immediately reduced the amount of vitamin A intake.
Can a Dry Scalp Cause Hair Loss?
There is an indirect link between dry scalp and telogen effluvium (temporary excessive hair shedding). To understand the link, it is important to know that there are different causes of dry scalp, ranging from not drinking enough water to medical conditions including psoriasis or scalp ringworm. Dry scalp often leads to an itchy scalp and dandruff (aka white flakes), which can eventually contribute to excessive hair shedding. To prevent dry scalp, the Cleveland Clinic suggests the following:
Wash hair less frequently with a gentle non-drying and non-stripping shampoo (check the Healthy Haircare section of the IRLFY shop).
Manage your stress.
Drink more water.
If you smoke, quit smoking.
If your in-home air is too dry, use a humidifier.
I can also add that using filtered and soft water is helpful for hair and scalp health, which brings me to the next point.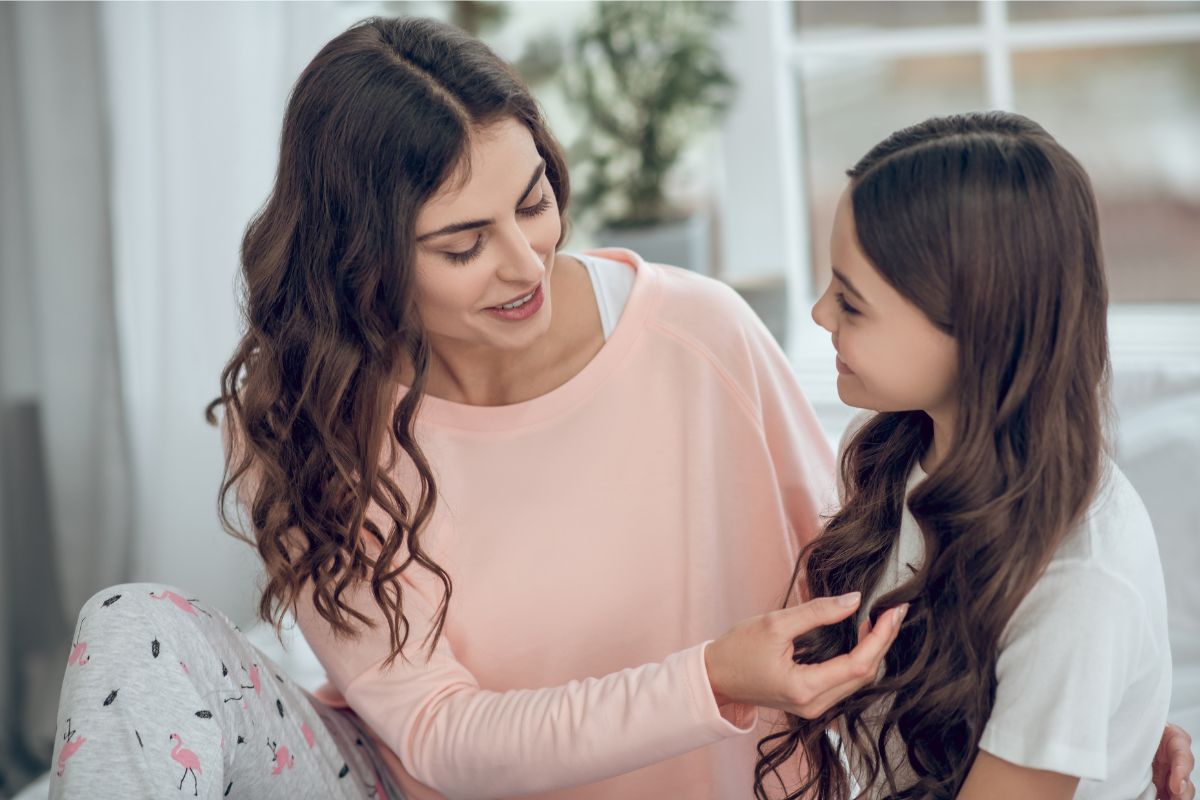 Can Hard Water Cause Hair Loss?
To begin with, let us define hard water.
Mainly, they call water "hard" when it has high amounts of calcium and magnesium. While these are beneficial minerals to ingest, they are not good for water pipes and hair and skin. First, they form mineral deposits in pipes and make washing dishes and laundry challenging. Second, in combination with unfiltered water that has chlorine or chloramine, hard water contributes to dry hair and skin. In turn, dry hair and dry scalp may be a precursor for the female hair thinning problem.
However, there is not much research done in this area. For example, this study by Indian dermatologists revealed that hard water may damage hair. Alternatively, this Indian study concluded that the hardness of water does not interfere with the hair's strength and elasticity. However, both studies were done on strands of hair, not people washing their hair with hard water.
Even a search on the Deepdyve.com, a paid online portal of scientific journals, did not render any relevant results. So, I conclude that science has not studied whether the causal relationship between hard water and hair loss exists. Nevertheless, anecdotally there is a belief that hard water is one of the hair loss causes. Here is a YouTube video you can watch. Many hairdressers warn their clients about the harms of hard water, too.
Soft Water Stopped My Female Hair Thinning Problem
So, they measure water hardness in grains per gallon. When the water has 7-10 grains per gallon, they consider it hard. Anything over 10 makes the water very hard. Imagine now that when our water municipality switched reservoirs, our water measured 16.11 grains per gallon! No sooner had I washed my hair with this water than I saw chunks of hair leaving my head. It was devastating.
My hair loss started the moment our water got hard and stopped right after we installed a water softener and a whole-house water filtration system. Learn about how to choose the best water filter system for your home. Know that a whole-house water filter does not eliminate the need for a kitchen filter. Clean Water Revival offers water filtration and water softening solutions based on the contaminants in your water.
Before we talk about the things you can do today to improve your hair condition, including hair loss/thinning, let me address two common questions.
Does Dry Shampoo Cause Hair Loss?
I have not found any scientific confirmation, but some trichologists believe that dry shampoos can contribute to hair loss by doing two things. First, harsh ingredients in certain dry shampoos can also strip away the healthy oils the scalp needs to thrive. Second, when dry shampoos are used too often, they can build up on the scalp and the buildup can prevent nutrients from being able to reach the hair follicle. In other words, I would not rely on dry shampoos as a regular means of hair cleaning. And when you do use it, make sure it is a non-toxic dry shampoo.
Does Wearing Hats Cause Hair Loss?
It does not look like wearing hats is a common cause of hair loss; however, this topic has not been studied well. I found two identical studies that actually linked wearing hats with better outcomes for the hair due to sun protection. In this female alopecia study, the absence of hat use is one of the factors associated with increased frontal hair loss. And in this male alopecia study, daily hat use was associated with decreased temporal androgenetic alopecia. The scientists believe that hats protect from sun exposure that can contribute to androgenic alopecia.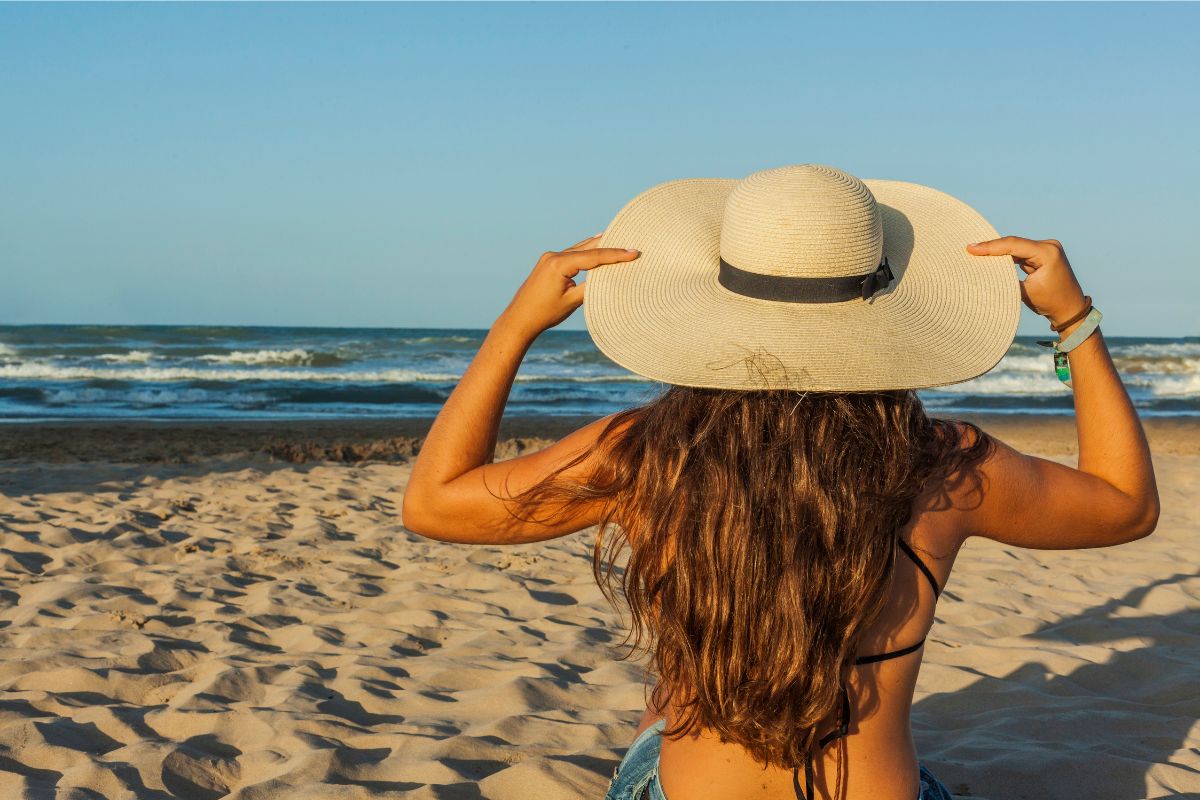 What Can You Do Now To Stop Female Hair Thinning?
While it takes time to restore your thyroid, vitamin, and mineral imbalances and to install a water treatment system, there is something you can do right away! Thus, you can be more careful with your hair not to aggravate the internal hair loss causes in your body.
Leave Your Hair Alone
First, to avoid traumatizing your hair, minimize combing, brushing, dyeing, perming, straightening, blow-drying, and styling. (Learn more about the safety of permanent hair straightening here.) Also, stop washing your hair every day. I know that your hair does not look good when it is dirty, but you can gradually transition to washing it twice a week. This is my latest achievement. At first, I started washing every other day and then switched to once in three days. Your hair will adapt.
If you must blow dry your hair, use cool air – not hot! Air drying is the best. I first wrap my head in a soft t-shirt to get water out and then let it air-dry.
Wash Your Hair With Lukewarm Water
Hot water has a higher pH and, therefore, is prone to open the hair's cuticles. Some recommend rinsing with cold water to make your hair shiny. The reason for that is that when your hair cuticles close, the hair looks smooth and shiny. But why do we need to open them in the first place? Constant opening and closing of hair cuticles creates further damage.
Wash Your Hair Gently
When you wash your hair, do not rub it vigorously, do not flip it back and forth, and do not tangle it. Leave the hair in one place and apply your shampoo and conditioner gently. It is probably best to use a shampoo without soap because soap is alkaline. By the way, my favorite shampoo and conditioner are Supergreens by Pure Haven. Besides being non-toxic and gentle, it also adds volume to my hair. To see what a recent user of Supergreens said, click here.
Lastly, do not comb your hair when it is wet because tangles can damage your hair.
Conclusion About Hair Loss Causes
To sum up, the most overlooked causes of female hair thinning can be both external and internal. For example, the external causes are stress, hair dyes, and hard water. Alternatively, the internal ones are thyroid disorder, lack of iron, biotin, and vitamin D, and excess of vitamin A.
If you are experiencing hair thinning, I recommend looking into the root causes. Don't waste your money on expensive shampoos, conditioners, and serums claiming to reduce hair thinning. In fact, Monat shampoo, which claims to treat hair loss, has really bad reviews on the BBB website. Read my Monat Revive Shampoo review and find the link to the BBB website there. Also, learn how DevaCurl shampoo became controversial after many of its users claimed hair loss.
Good luck! Know that I am available for private consultations. People who have had consultations with me have found them very helpful. You can read their testimonials here.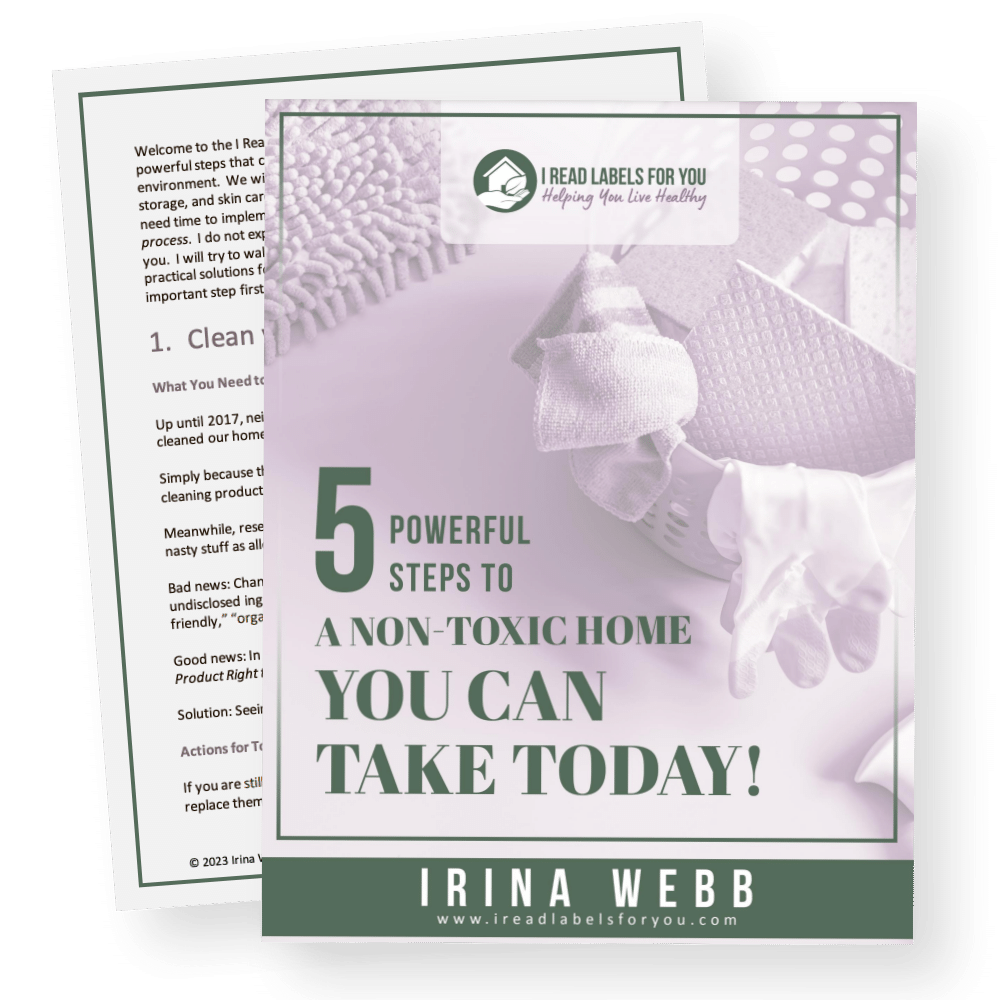 Download The Free Guide!
5 Powerful Steps To A Non-Toxic Home
Join our informed consumer community and get our free guide the "5 Powerful Steps To A Non-Toxic Home".