Monat Revive Shampoo Review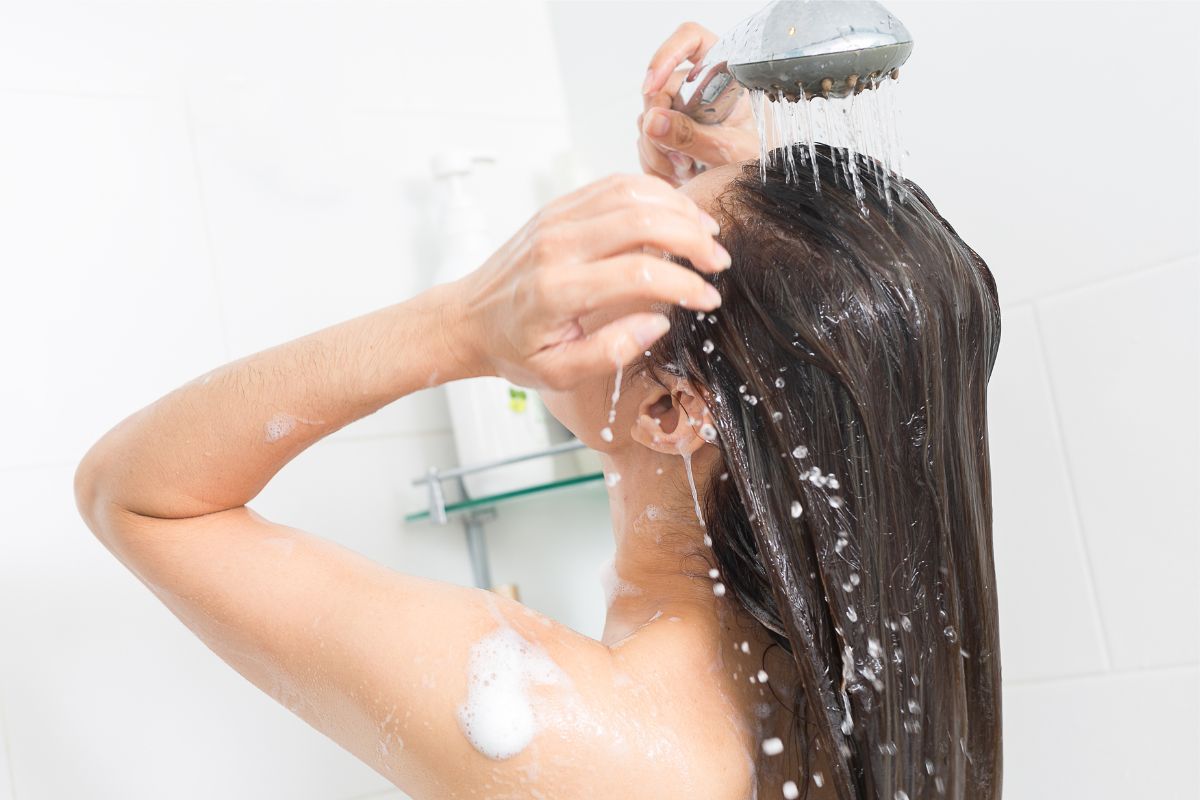 This post may contain affiliate links. To read our affiliate policy, click here.
Over the past few years, I have reviewed Monat Revive Shampoo ingredients several times, especially in light of the lawsuit against the brand. Actually, I have even been approached by a Monat representative who invited me to sign up with the company, but I declined. Would I change my mind now? I don't think so. On the one hand, I am glad that as of today, Monat has removed some concerning ingredients from their shampoo formulation. On the other hand, however, there are other issues with Monat shampoo ingredients I am not happy about. In this post, you will learn about Monat Volumizing Revive Shampoo ingredients that are most concerning to me. Also, if you are on the lookout for a new product, read my post on the Best Safest Shampoo and Conditioner.
Monat Revive Shampoo Review
Here is the list of Monat Volumizing Revive Shampoo ingredients as of June 2023: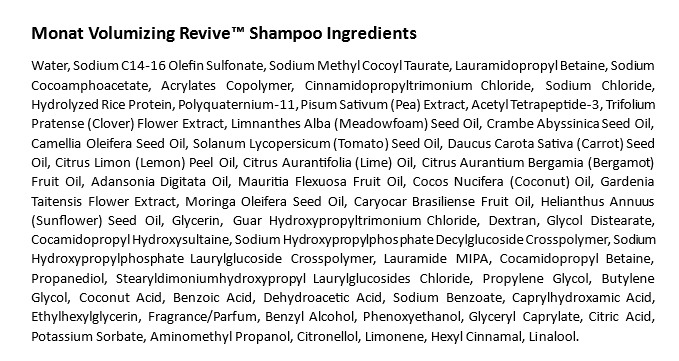 First of all, I commend Monat for removing ethoxylated ingredients from their shampoo formulation. To clarify, the main issue with ethoxylated ingredients, e.g., Trideceth-6 and C11-15 Pareth-7 that used to be among Monat shampoo's ingredients, is that they may have traces of unreacted carcinogenic ethylene oxide in the final product. Plus, the ethoxylation process creates 1,4-dioxane which is a potential human carcinogen (source), and might remain in the shampoo as a contaminant, under some conditions. So, I'm glad Monat Revive Shampoo does not contain ethoxylated ingredients any longer. (Although other products by Monat still have ethoxylated ingredients, e.g., Volume & Lift Spray, Acne Gel-Cream Cleanser, and Radiance Illuminating Serum.)
What does concern me, however, is the number of preservatives, surfactants, and coating agents. As an experienced shampoo ingredient researcher and product manufacturer advisor, I have never seen this many in one formulation. See for yourself.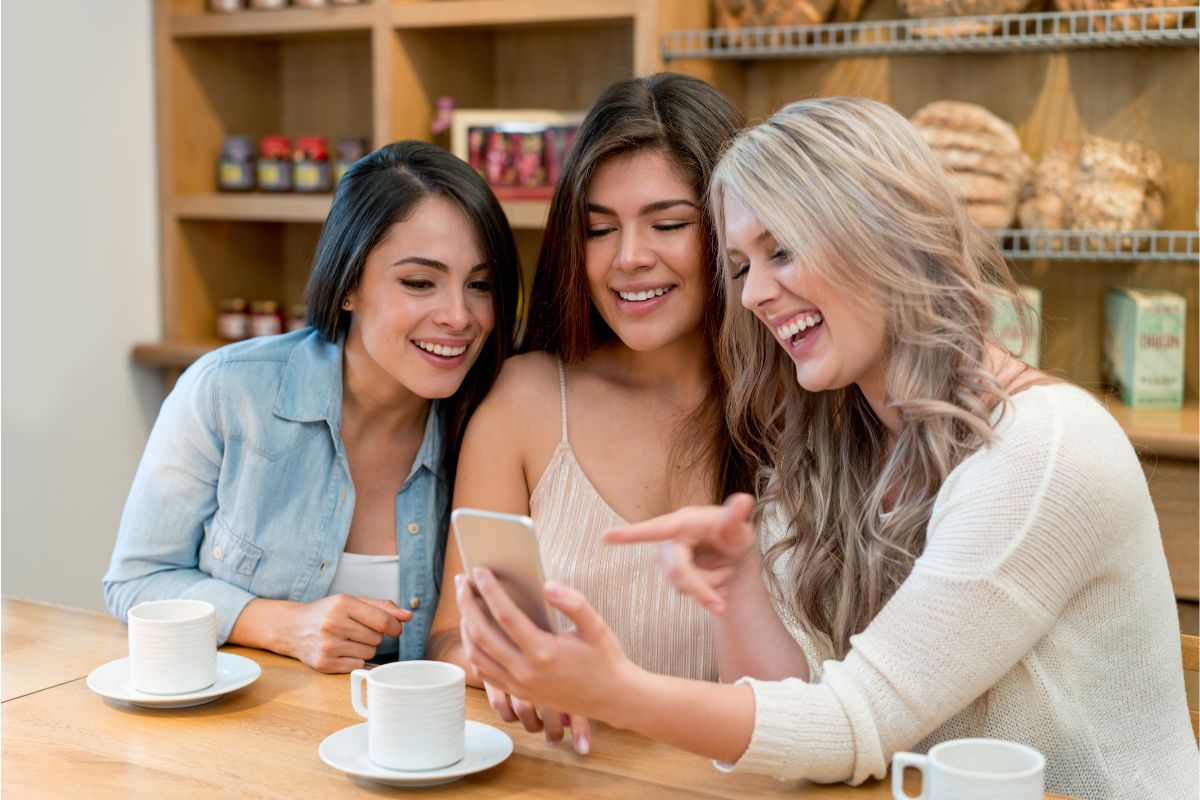 Preservatives In Monat Volumizing Revive Shampoo
Benzoic Acid
Dehydroacetic Acid
Sodium Benzoate
Caprylhydroxamic Acid
Ethylhexylglycerin
Benzyl Alcohol
Phenoxyethanol
Glyceryl Caprylate
Potassium Sorbate
This is an unprecedented number of preservatives in a shampoo formulation in my experience. For your reference, normally, there are around three preservatives.
Surfactants In Monat Revive Shampoo
Some surfactants among Monat shampoo ingredients that jump out at me right away are:
Sodium C14-16 Olefin Sulfonate
Sodium Methyl Cocoyl Taurate
Lauramidopropyl Betaine
Sodium Cocoamphoacetate
Cocamidopropyl Hydroxysultaine
Cocamidopropyl Betaine
Again, on average, two-four surfactants are enough, especially when it comes to surfactants from the same "family," like lauramidopropyl betaine, cocamidopropyl hydroxysultaine, and cocamidopropyl betaine. Normally, it is either/or, not all of them together.
Coating Agents In This Volumizing Shampoo
Acrylates Copolymer
Cinnamidopropyltrimonium Chloride
Guar Hydroxypropyltrimonium Chloride
Sodium Hydroxypropylphosphate Decylglucoside Crosspolymer
Sodium Hydroxypropylphosphate Laurylglucoside Crosspolymer
Stearyldimoniumhydroxypropyl Laurylglucosides Chloride
The coating agents in Monat Revive Shampoo coat the hair, making it look thicker and more voluminous. Indeed, I would not count on a shampoo to solve a hair-thinning problem – the contact is too short. (If you suffer from hair loss, you will benefit from my post on the most overlooked hair loss causes.)
Monat Shampoo Ingredients Of Concern
Ingredient
Reason For Concern
Lauramidopropyl Betaine Cocamidopropyl Betaine Cocamidopropyl Hydroxysultaine
– Surfactants (lathering agents) with a similar formation process, involving dimethylaminopropylamine (DMAPA)
– If not of high purity, they may have DMAPA residue, which may contribute to an allergic reaction. (Learn more in my post about cocamidopropyl hydroxysultaine.)
Fragrance
A blend of multiple ingredients, some of which may be allergens, sensitizers, and even endocrine disruptors (Learn more in my post about natural fragrance.)
Phenoxyethanol
– Preservative
– Potential allergen (Learn more in my post about phenoxyethanol in skin care.)
Aminomethyl Propanol
– Ph adjuster
– According to the Cosmetic Ingredient Review Expert Panel, it may be contaminated with secondary amines which may form potentially carcinogenic nitrosamines and should not be used in cosmetic formulations containing nitrosating agents.
Citronellol
Limonene
Hexyl Cinnamal
Linalool
– Isolates used in fragrance
– Allergens and sensitizers (Learn more in my post about natural fragrance.)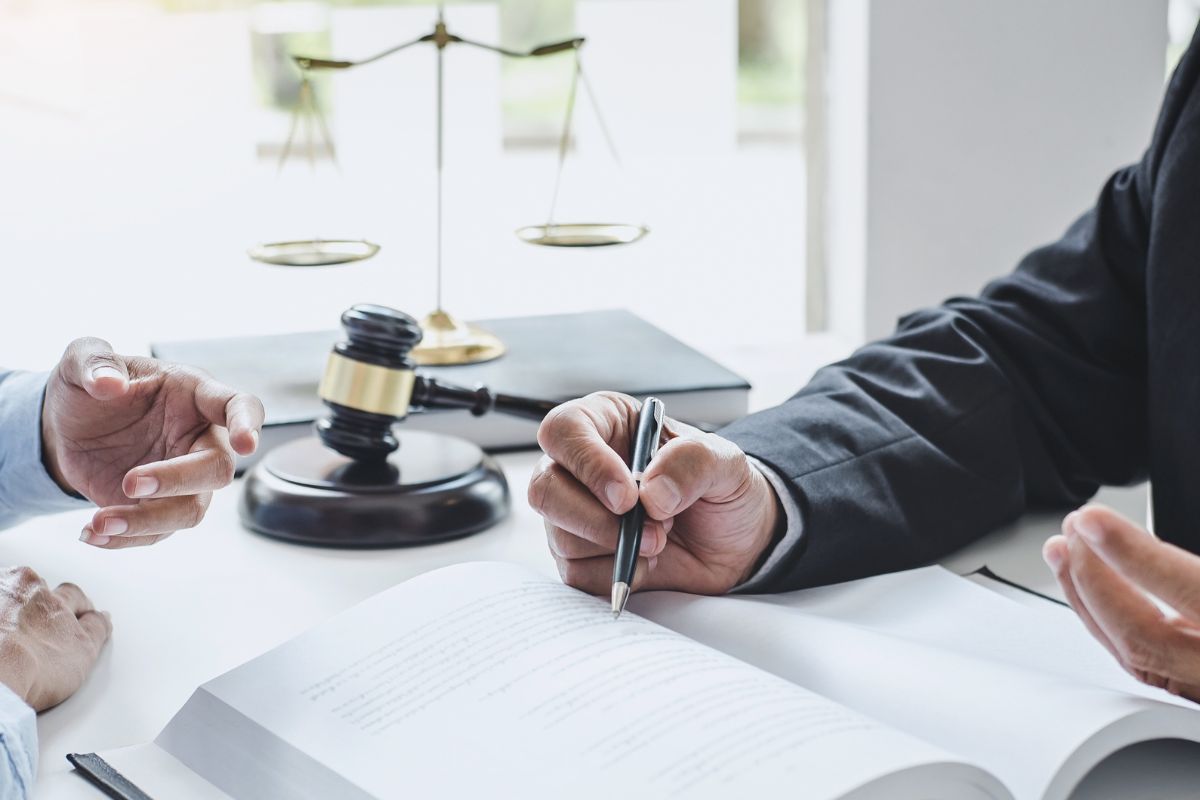 Monat Lawsuit Review
Several years ago, there were numerous lawsuits filed by Monat Revive Shampoo users alleging that Monat shampoo ingredients had damaged their hair, even causing it to fall out in some cases (source). They also included claims of false advertising. At least a couple of these lawsuits turned into class action lawsuits. Specifically, in the Miami (FL) class action lawsuit, the plaintiffs alleged that Monat's products were defectively designed and that they failed to inspect their ingredients for contamination.
Nevertheless, in the fall of 2019, Monat asked the court to dismiss the case. The judge denied the motion and instead of dismissing the entire case, carved out and dismissed a small piece of the case. As a result, Monat hailed this as a great victory publicly, but the case remained on the books and headed toward a jury trial.
Eventually, there were so many class action lawsuits that the Federal courts consolidated them into one courtroom for certain purposes under the Multidistrict Litigation (MDL) process. According to my husband-the-attorney, MDLs are created by the Federal courts when a single defendant is facing multiple lawsuits from various people. He also says that while this frequently happens in individual cases, it's rare to consolidate a lot of class action cases.
So far, I haven't found any information as to the outcome of any of those lawsuits. Even my husband with his connections in the judicial field has not found anything regarding the progress of those lawsuits.
Conclusion About Monat Revive Shampoo
In this Monat Revive Shampoo review, you have learned about Monat shampoo ingredients that I consider concerning and the reasons for the concern. While Monat Volumizing Revive Shampoo is not the worst out there, it is not the best either, in my opinion. There are plenty of shampoos that do not use this many preservatives, surfactants, and coating agents, and work well. Personally, I use and love Pure Haven shampoo and conditioner. To be able to estimate the safety of any shampoo or personal care product in a matter of second, check out my Savvy Consumer Superpower e-book.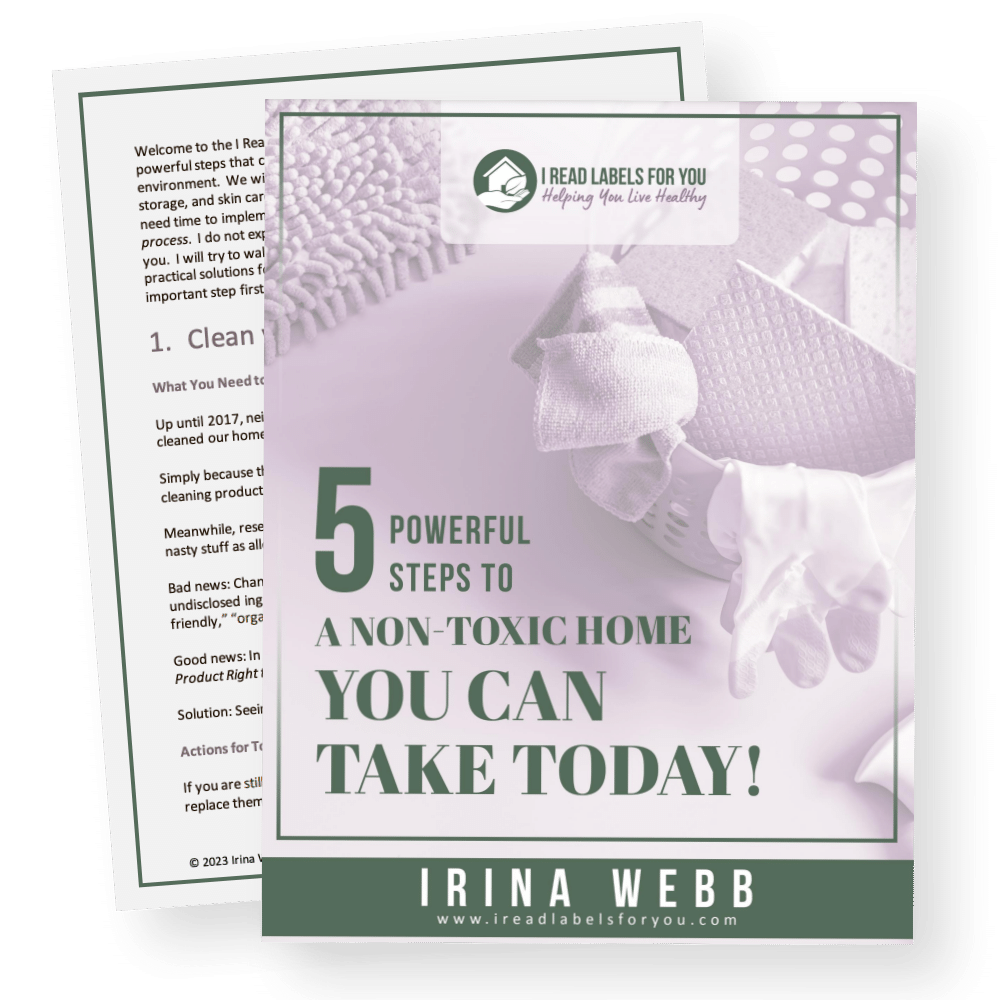 Download The Free Guide!
5 Powerful Steps To A Non-Toxic Home
Join our informed consumer community and get our free guide the "5 Powerful Steps To A Non-Toxic Home".