I'd like to share my research into the Xtrema ceramic cookware, the only ceramic cookware I know of that you can use on the stovetop. When I buy ceramic cookware or dinnerware, the first thing I look into is lead and cadmium contamination. I want to stress the word "contamination" because it is unlikely for a reputable company to add lead and cadmium intentionally. However, it is impossible to make ceramics absolutely free of lead and cadmium, because they occur naturally, and ceramics are made with natural materials.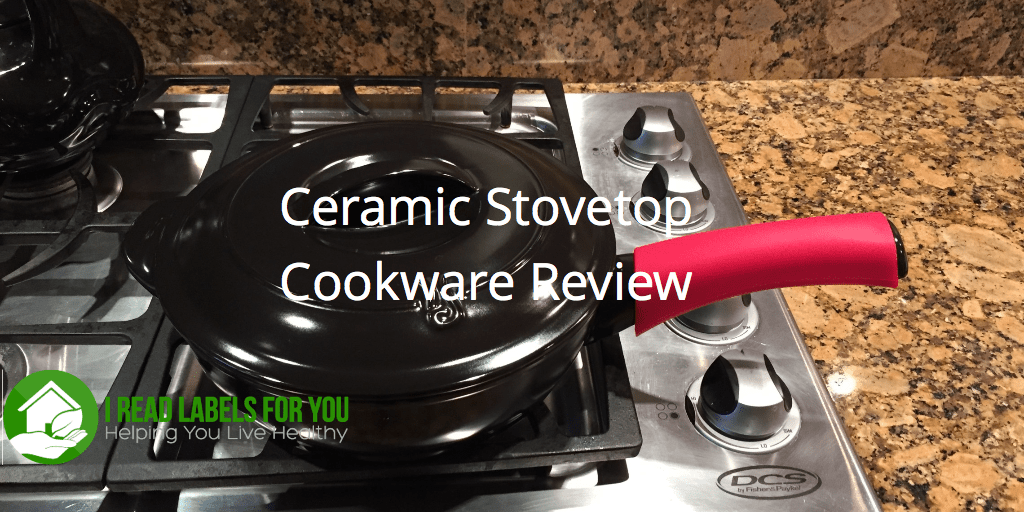 Luckily, there is a California Proposition 65 test that companies can use to ensure that leachable amounts of heavy metals remain under legal limits.
When I first contacted Xtrema cookware, I asked about the ingredients of their ceramics and whether their materials were tested with the Prop. 65 test to back up their claim that their products are free of lead and cadmium. Unfortunately, they did not disclose the ingredients of their ceramic and I did not feel comfortable simply relying on their word.
After some time, they started disclosing their test reports on their website and you can see them here,  which does not happen often, if ever, and I applaud them for that.
By the way, Dr. Mercola sells the same cookware under his brand name in China.  His company representative sent me a list of ingredients, which include silicon dioxide, aluminum oxide, sodium oxide, potassium oxide, magnesium oxide, calcium oxide, titanium dioxide, zirconium oxide, cobalt oxide, chrome oxide, nickel oxide, and lithium oxide, which are standard earthy minerals that normally go into ceramics – no surprise there.
These minerals are fired at 2500ºF, which is way above the melting points of all of these minerals.  For example, the melting point for aluminum is 1,227ºF. This is probably how this cookware is inert, meaning that any leaching of any metals would be minimized. On the Dr. Mercola website, it states that leaching of aluminum is "0.01," although it doesn't specify the units. Assuming it refers to micrograms, this seems insignificant to me, considering that aluminum tolerance level is higher than of lead.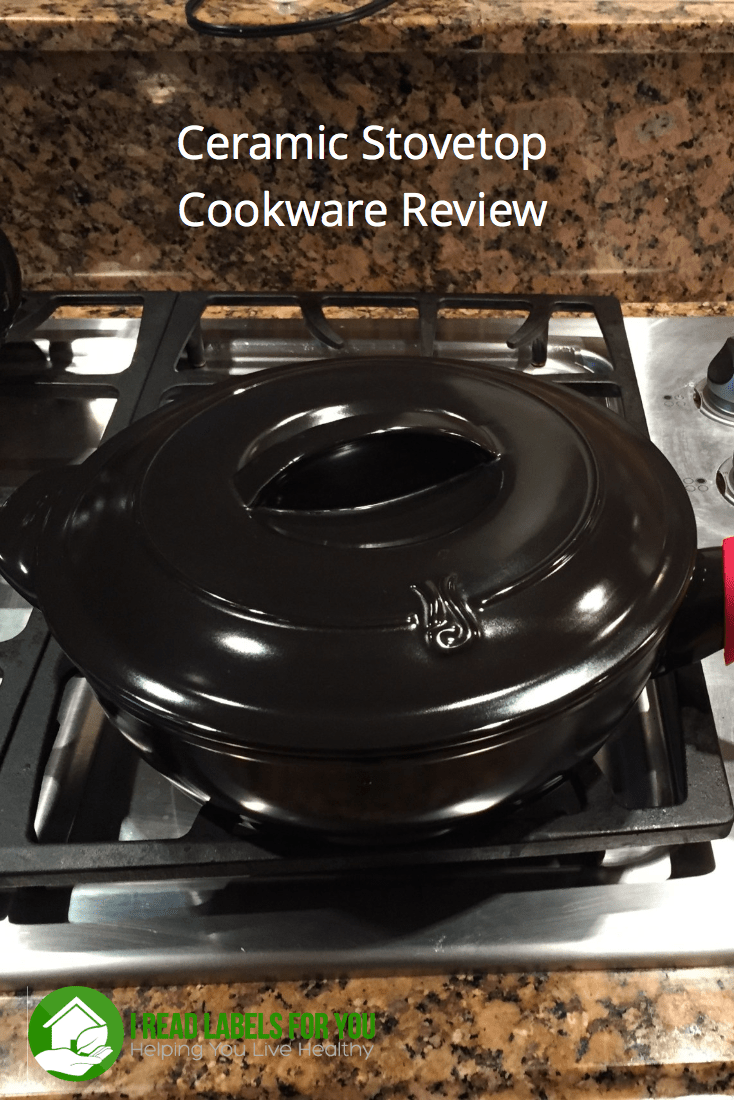 Xtrema ceramic cookware is in compliance with stringent California Proposition 65 limits for accessible lead and cadmium.  In fact, Dr. Mercola sent me the actual test report that showed leachable lead and cadmium into 4% acetic acid.  The California Proposition 65 limit for this type of cookware is 0.1 microgram per milliliter of lead and 0.049 micrograms per milliliter of cadmium. The test report shows less than 0.05 for lead and 0.01 for cadmium respectively, which is very good. It is very rare for a company to disclose the actual test reports.
You can access the actual test reports on the Xtrema website here.
Keep in mind that Xtrema ceramic cookware is not non-stick and you have to be careful with it since it is ceramic after all.
We bought two pieces of Xtrema cookware – a skillet with a cover and a tea kettle. I have been using the skillet for over a year now and it has not chipped or been damaged in any way. I like to use this inert cookware for tomato-based dishes as their acidity increases leaching of nickel from stainless steel or iron from cast iron.
As for the kettle, I have to be honest and tell you that we do not use it. The reason is that it takes a long time to boil water and I am always in a hurry. I tend to increase the heat and when I do that the bottom starts chipping away.
All in all, using Xtrema ceramic cookware requires some adjustment and patience but it is a good tool in your journey to reduce exposure to toxins.
Update:  In June 2017, Tamara Rubin tested a Mercola pan with XRF technology (which measures the total amount of lead, not leachable) and found a very high content of lead in the baked on the ceramic label on the bottom of the pan.  She has contacted Dr. Mercola about this issue. The good news is that the total amount of lead on the interior seems to be consistent with the leachable test results described above.  To read more, click here.
Where to Buy
For more information on other types of cookware, visit here.
Is silicone harmful? How do I shop for lead-free dishes? Learn to make DIY cleaners without mixing!
SaveSave
Let's start creating a healthy home today!
When you join the I Read Labels For You community, you'll receive weekly emails with inspiration, exclusive content and coupons to gain clarity and confidence to create a healthy home. Plus, you'll get the FREE guide: "5 Powerful Steps to a Non-Toxic Home You Can Take Today!"
"I find your knowledge so helpful, to the point and like a gold mine. You have saved me so much time and have taught me so much." Toni