Is Old Spice Antiperspirant or Deodorant Toxic?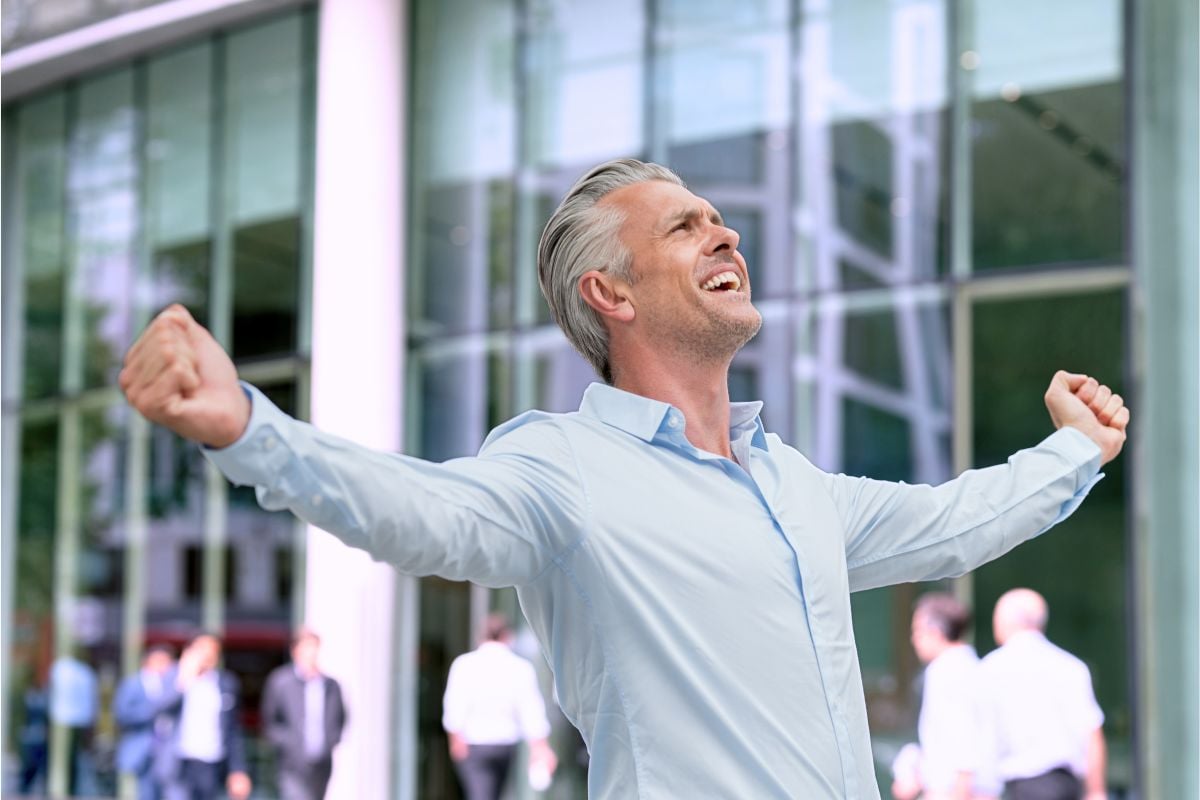 This post may contain affiliate links. To read our affiliate policy, click here.
There is a difference between antiperspirants and deodorants. Using some form of aluminum, antiperspirants work by blocking the sweat glands from releasing sweat. Conversely, deodorants do not prevent sweating – they just neutralize the smell of sweat and, thus, do not use aluminum. In this post, you will get a chance to look at the ingredients of an Old Spice antiperspirant and an Old Spice deodorant side by side. This will help you form your own opinion about the safety of these products.
You will also learn whether the presence of aluminum in the armpit products is a reason for concern. In addition, you will find out why Procter & Gamble announced a voluntary recall on some Old Spice and Secret products. For help with choosing a safe deodorant, turn to my ultimate non-toxic deodorant guide.
Old Spice Antiperspirant And Deodorant Review
To begin, let's look at the ingredients of an Old Spice deodorant and an Old Spice antiperspirant as of July 2023. The ingredients in bold are the ingredients of concern (in my opinion) that we'll discuss further.
| | |
| --- | --- |
| Product | Ingredients |
| Old Spice Fiji With Palm Tree Antiperspirant | Aluminum Zirconium Tetrachlorohydrex Gly 15% (Anhydrous), Cyclopentasiloxane, Stearyl Alcohol, Mineral Oil, PPG-14 Butyl Ether, Hydrogenated Castor Oil, Petrolatum, Kaolin, Fragrance, Ozokerite, C20-40 Pareth-10, Cyclodextrin, Behenyl Alcohol, Cocos Nucifera (Coconut) Oil. |
| Old Spice Fiji With Palm Tree Deodorant | Dipropylene Glycol, Water, Propylene Glycol, Sodium Stearate, Poloxamine 1307, Fragrance, PPG-3 Myristyl Ether, Cocos Nucifera (Coconut) Oil, Tetrasodium EDTA, Blue 1. |
The Old Spice Armpit Products Ingredients Of Concern
Here is a short description of the ingredients in both the Old Spice antiperspirant and deodorant and the reasons for concern (in my opinion). We will talk about some of them at length later.
Ingredient
Reason For Concern
Aluminum Zirconium Tetrachlorohydrex Gly
– a form of aluminum that prevents sweat glands from excreting sweat
– a controversial ingredient (read on to learn more!)
Blue 1
– petroleum-based colorant (an unnecessary ingredient in the Old Spice deodorant, in my opinion)
– may contain heavy metal and petroleum-related contaminants (learn more in my post about heavy metals in makeup)
C20-40 Pareth-10
PPG-14 Butyl Ether
PPG-3 Myristyl Ether
– ethoxylated ingredients
– may contain traces of carcinogenic ethylene oxide and 1,4 dioxane (learn more in my post about hidden ingredients in cosmetics)
Cyclopentasiloxane
– persistent, bioaccumulative, and toxic to the environment
– may be contaminated with cyclotetrasiloxane considered to be toxic to reproduction (learn more in my post about cyclopentasiloxane)
Fragrance
– a mixture of numerous ingredients many of which can be allergenic and even endocrine disruptive (learn more in my post about natural fragrance)
Mineral Oil Petrolatum
– depending on degree of purification, may contain various amounts of carcinogenic polycyclic aromatic hydrocarbons (PAHs) and other petroleum contaminants
Ozorkerite
– a petroleum-based ingredient (source)
– exhibited weak carcinogenic effects in animal study
Poloxamine 1307
– there is not much safety data available
– there is an indication that it may contain carcinogenic ethylene oxide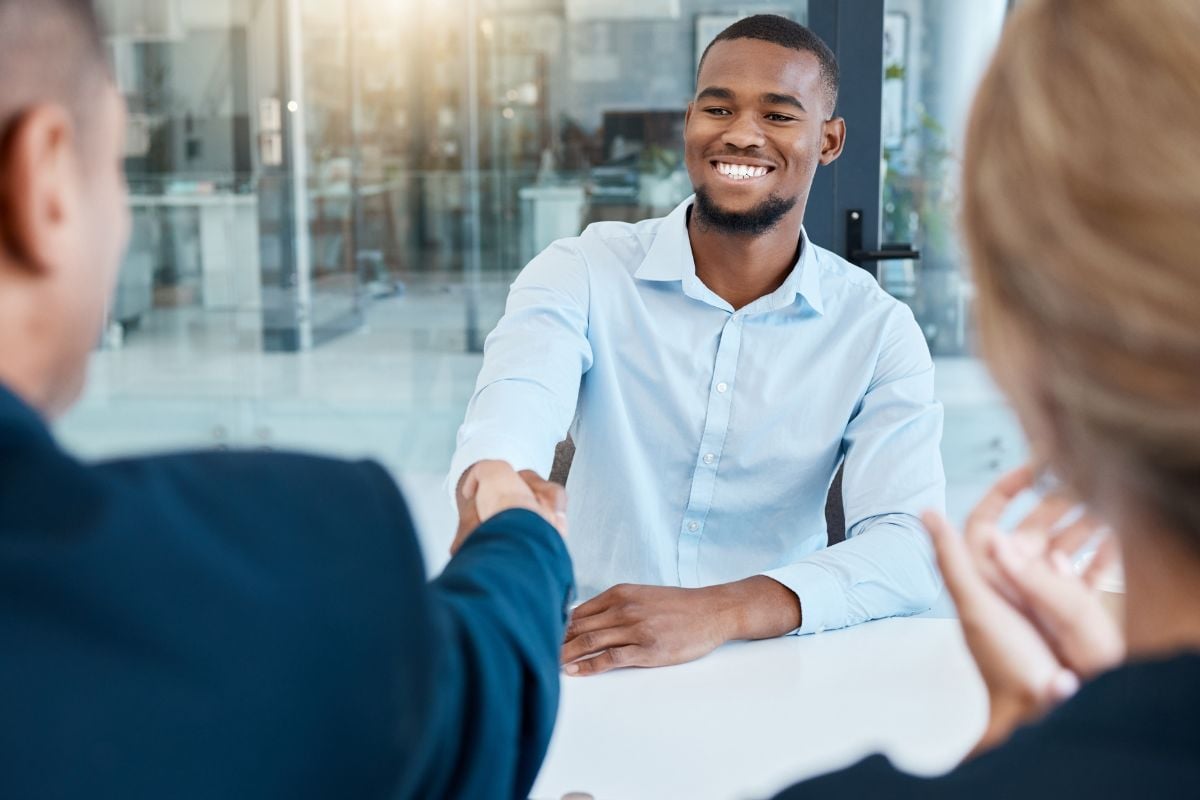 Is Aluminum In Antiperspirants Safe?
To begin, aluminum ingredients are used in antiperspirants to prevent perspiration by blocking the sweat glands. Some forms of aluminum include:
aluminum chloride
aluminum chlorohydrate
aluminum citrate
aluminum zirconium tetrachlorohydrex gly
aluminum zirconium trichlorohydrex gly
potassium alum, and
potassium aluminum sulfate.
The form of aluminum used in the Old Spice antiperspirant is aluminum zirconium tetrachlorohydrex gly. To clarify, the Old Spice deodorant does not use aluminum because deodorants do not block sweat; they neutralize the odor instead.
To make an informed decision as to whether you want aluminum in your products, consider this information about it:
There is evidence that aluminum production is carcinogenic to humans (source).
Aluminum itself has not been established as a carcinogen (source).
Aluminum may negatively impact the breast microenvironment by causing disruption to iron metabolism, oxidative damage to cell components, inflammatory responses, and changing the movability of cells (source).
It increases the migratory and invasive properties of cancer cells suggesting that the presence of aluminum in the human breast could influence metastatic processes (source).
The significantly higher amounts of cadmium and aluminum in breast cancer tissue suggest that there is a possible connection between cadmium and aluminum and cancer (source).
While some studies link aluminum to Alzheimer's and breast cancer, there is no conclusive evidence that it causes either of those.
It is unknown whether human skin can absorb an amount of aluminum large enough to make a difference.
As you can see, the facts about the negative effects of aluminum are controversial. Personally, I exercise caution and avoid products with controversial ingredients.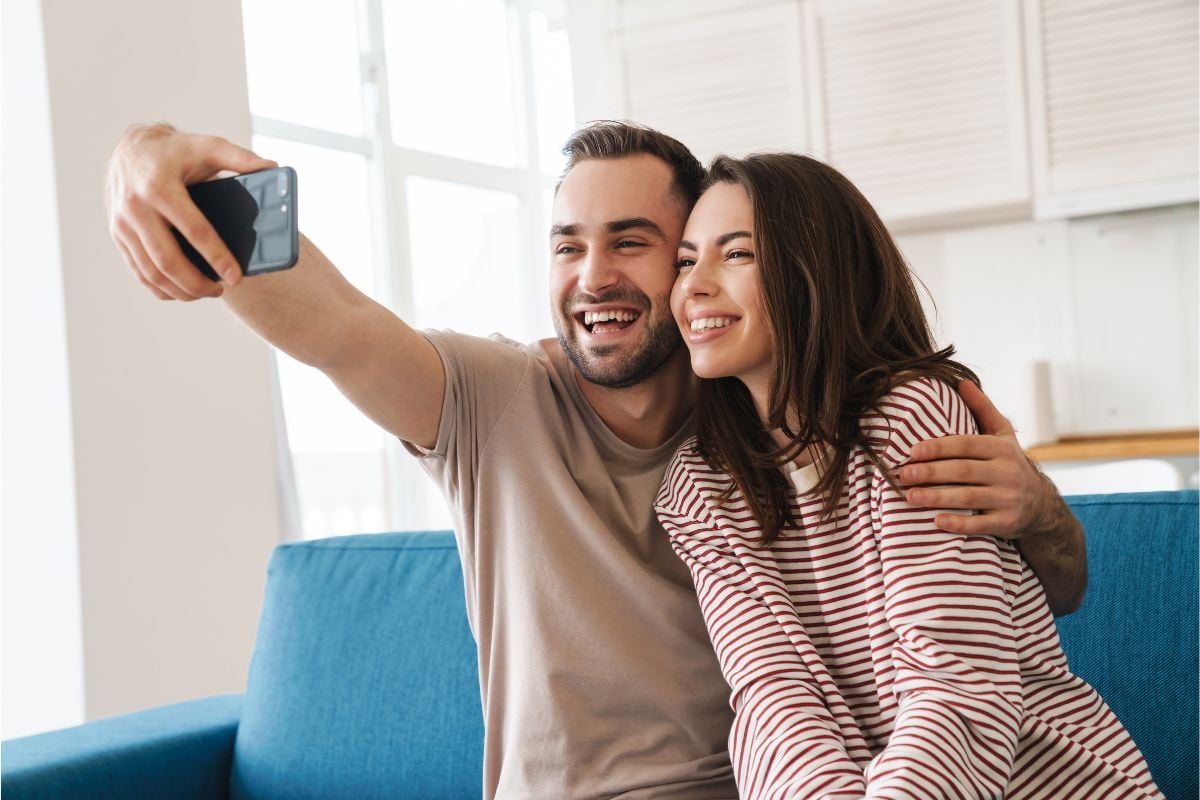 How Safe Is Fragrance In The Old Spice Deodorant?
For starters, both Old Spice antiperspirant and deodorant contain fragrance. However, "fragrance" is not just one ingredient – it's a blend of multiple ingredients. As a matter of fact, fragrance mixtures have a rating of toxicity 8 out of 10 in the Skin Deep database. This is because many fragrance ingredients are associated with contact allergy (source). Yet, the FDA does not require the disclosure of individual ingredients used to create fragrances.
It is laudable that Old Spice discloses their fragrance ingredients for the Fiji antiperspirant and deodorant. Thanks to this, we know that fragrance in each of these products consists of about 50 ingredients.
Specifically, I would like to draw your attention to some fragrance ingredients known as human immune system toxicants or allergens:
citral
citronellol
geraniol
limonene, and
linalool (learn more about them in my post about natural fragrance).
In additi0n, one of the ingredients in the Old Spice antiperspirant and Old Spice deodorant is phenoxyethanol. I don't like this preservative in personal care products. Indeed, it may contain residues of some chemicals used during the process of its manufacture and, consequently, cause allergic reactions. (Learn more in my post about phenoxyethanol in skin care.)
Is Old Spice Cruelty Free?
According to the Old Spice website, they are committed to being cruelty free and partnering with Humane Society International's Campaign to advance that vision.
Reportedly, for over 40 years, the company has been involved in research, investment, and partnerships to develop and promote alternatives to animal testing in cosmetics. In turn, this has also enabled them to develop products that have not been tested on animals.
Voluntary Recall Of Some Old Spice And Secret Products
According to the FDA, in November 2021, Procter & Gamble announced a voluntarily recall of all lots with expiry through September 2023 of specific aerosol spray antiperspirants. Namely, they include some Old Spice and Secret and Old Spice Below Deck aerosol spray products sold in the United States. The reason for the voluntary recall is the presence of carcinogenic benzene detected in the products.
For your information, in 2021, benzene was detected in some sunscreen sprays, too. For more information about that, turn to my guide to the safest baby sunscreen and sunscreen for kids.
Conclusion About Old Spice Antiperspirant
Due To Several Ingredients With Health Concerns, I Do Not Consider Old Spice Antiperspirant And Old Spice Deodorant to be Non-Toxic.
In sum, I cannot deem Old Spice Fiji With Palm Tree Antiperspirant non-toxic due to the presence of the following ingredients:
aluminum zirconium tetrachlorohydrex gly
cyclopentasiloxane
fragrance
mineral oil
ozokerite
petrolatum, and
ethoxylated ingredients.
As for Old Spice Fiji With Palm Tree Deodorant, it also contains some ingredients that I would not like to see in my personal care products:
ethoxylated ingredients
poloxamine 1307
fragrance, and
blue 1 (petroleum-based colorant).
Fortunately, there are some non-toxic deodorant options that men can use. Namely, Primally Pure (use the discount code READLABELS10) offers a variety of effective options as well as Pure Haven.
For more details, refer to my Ultimate Non-Toxic Deodorant Guide, and browse the I Read Labels For You blog for more information on ingredients. You can also find non-toxic deodorant and other products options in the IRLFY shop. Feel free to use one of my services to get assistance with healthy living.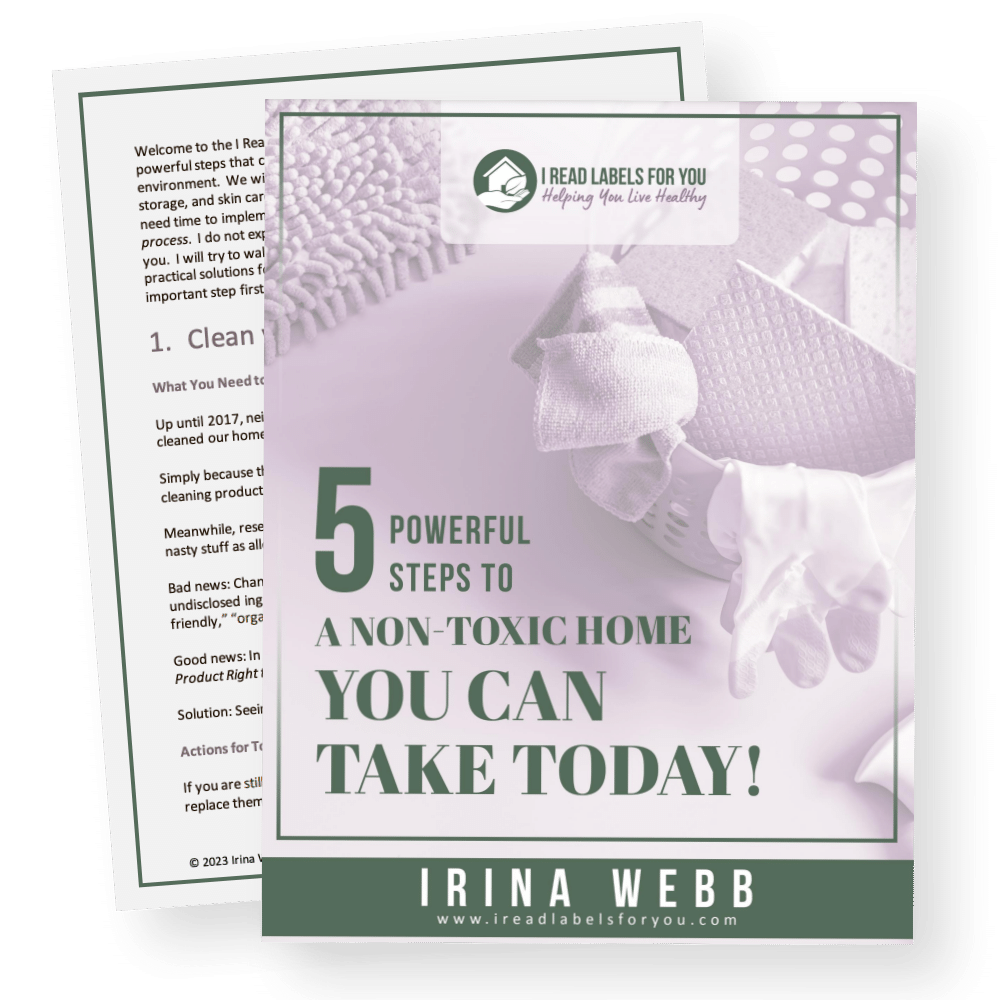 Download The Free Guide!
5 Powerful Steps To A Non-Toxic Home
Join our informed consumer community and get our free guide the "5 Powerful Steps To A Non-Toxic Home".