Honest Shampoo and Body Wash Review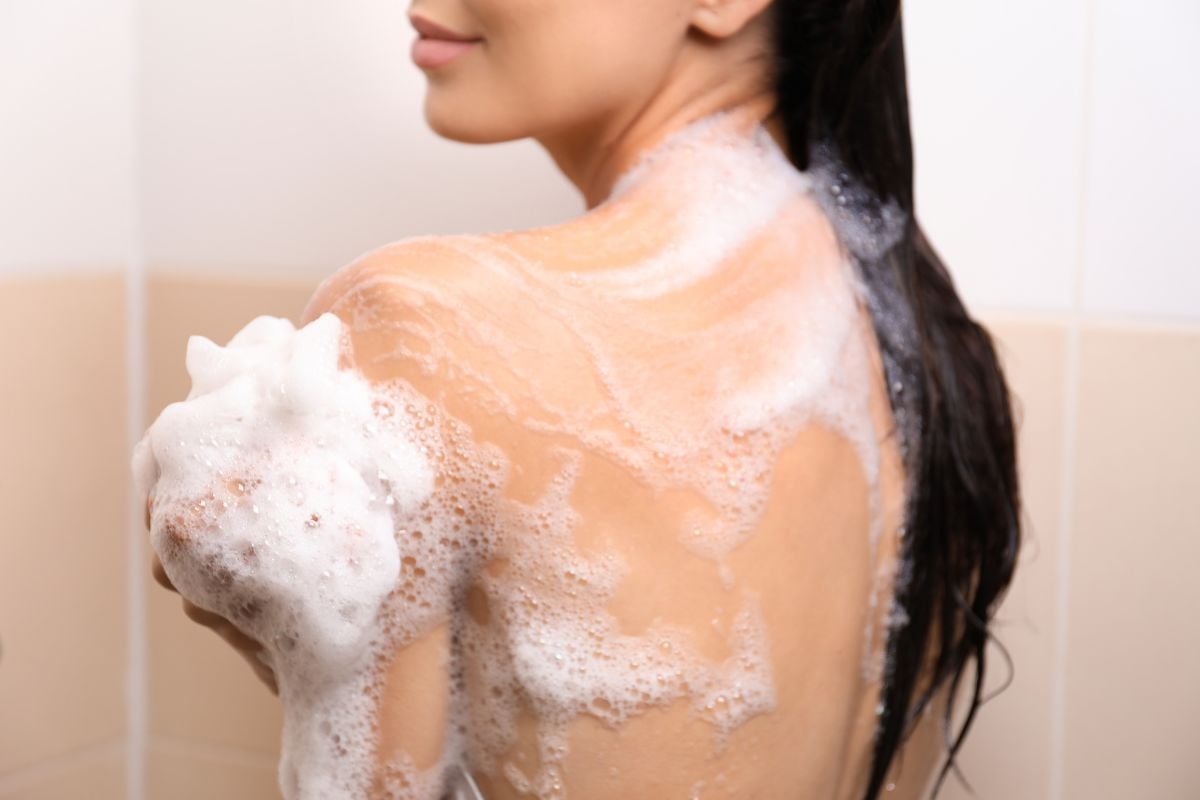 This post may contain affiliate links. To read our affiliate policy, click here.
If you have recently switched from a shampoo scented with artificial fragrance, colored with petroleum dyes, and containing carcinogenic ingredients to Honest Shampoo and Body Wash, give yourself a pat on the back. I can tell you right away that Honest shampoo and wash is safer than a lot of shampoos. For comparison, you can read my review of Head & Shoulders' shampoo ingredients. However, I do not recommend using the Honest baby shampoo as a body wash, especially on babies. To find out why, read my review of the ingredients of the Honest Purely Sensitive Fragrance-Free Shampoo and Body Wash.
Honest shampoo and body wash ingredients
Let's go over some ingredients of the Honest shampoo and wash called Purely Sensitive Fragrance Free so you can see for yourself what I am talking about.
Water, Aloe Barbadensis Leaf Juice, Cocamidopropyl Hydroxysultaine, Sodium Laurylglucosides Hydroxypropylsulfonate, Disodium Cocoyl Glutamate, Sodium Chloride, Sodium Cocoyl Isethionate, Calendula Officinalis Flower Extract, Chamomilla Recutita (Matricaria) Flower Extract, Cocos Nucifera (Coconut) Fruit Extract, Glycerin, Caprylyl Glycol, Panthenol, Guar Hydroxypropyltrimonium Chloride, Caprylhydroxamic Acid, Trisodium Ethylenediamine Disuccinate, Sodium Benzoate, Sodium PCA, Coconut Acid, Glutamic Acid, Citric Acid (source)
I accessed these ingredients in March 31, 2020. If you are reading this much later, click on the link and make sure that the ingredients are still the same.
To save time, we will go over three building blocks of a typical shampoo: surfactants, conditioners, and preservatives. These are the groups of ingredients that normally have some concerns.
Surfactants in Honest body wash
To begin, with very few exceptions, every shampoo lathers. The ingredients that produce lather are called surfactants. Normally, they are listed at the beginning of the ingredient list.
Some surfactants have health concerns. Others have not been sufficiently studied for safety, and some have not been studied at all. That's why in an ideal world it is better to use all-natural shampoo bars.
Sodium Laurylglucosides Hydroxypropylsulfonate
The first surfactant in Honest shampoo and body wash is rated 1 (with 10 as most toxic) in the Skin Deep Database powered by the Environmental Working Group, but it has no safety data. That is to say, there simply isn't data out there to assess how safe or unsafe the ingredient may be. Under these circumstances, the EWG assumes that the ingredient is safe – something I do not do. In other words, if you use the Skin Deep database, pay attention to data availability. To learn more about the shortcomings of the EWG Skin Deep database, please read my Skin Deep database post.
Also, I always check the Cosmetic Ingredient Review (CIR) Expert Panel's reports on the ingredient I am researching. Additionally, I look up independent studies that have not been mentioned in the report. I do that as my full-time occupation, and you can subscribe to my weekly emails to make your life easier.
Now, as for sodium laurylglucosides hydroxypropylsulfonate in the Honest shampoo and wash, the CIR Expert Panel has not reviewed it, and I have not found any independent scientific studies on it, no information at all. From what I see, one of the components here is glucoside. That tells me that it should not be very concerning. You can read more about glucoside surfactants in the post Are Glucosides Safe?
Disodium cocoyl glutamate and sodium cocoyl isethionate
Both disodium cocoyl glutamate and sodium cocoyl isethionate have limited data on the EWG Skin Deep database, which rates them at 1.
Disodium cocoyl glutamate is the disodium salt of the coconut acid amide of glutamic acid. It is biodegradable and not an irritant.
As for sodium cocoyl isethionate, from 1993 to 2017, the Cosmetic Ingredient Review (CIR) Panel reported this ingredient to be non-mutagenic and non-sensitizing. Additionally, it appears to be non-irritating, causing no birth defects in animal studies, and practically non-toxic (source). In short, it is considered a mild surfactant.
Cocamidopropyl hydroxysultaine in Honest shampoo and body wash
The Skin Deep database has limited data on cocamidopropyl hydroxysultaine and gives it a rating of 1. However, I do not agree with their rating. Cocamidopropyl hydroxysultaine is related to cocamidopropyl betaine, which was named the allergen of the year in 2004 by the American Contact Dermatitis Society. Like cocamidopropyl betaine, cocamidopropyl hydroxysultaine has a sensitization potential mainly due to the impurity both share. The name of the impurity is DMAPA. To read more about it, head over to my post about the safety of cocamidopropyl hydroxysultaine.
Conditioners in the Honest wash
Here we will skip botanical conditioners and talk about synthetic conditioners since they are the ones that may have health concerns.
To clarify, most shampoos have synthetic conditioners that enhance the beauty of our hair. That is to say, they produce immediate results by coating the hair. Similar to surfactants, normally these coating agents have little or no safety data about them.
Guar hydroxypropyltrimonium chloride in Honest shampoo and body wash
Originally, it is derived from beans, but there is a synthetic part to it. They add 3 chloro 2 hydroxypropyl trimethyl ammonium chloride to convert bean-derived guar into guar hydroxypropyltrimonium chloride.
In 2015, the Cosmetic Ingredient Review Expert Panel reviewed data pertaining to guar hydroxypropyltrimonium chloride and its relatives called galactomannans. They concluded that guar hydroxypropyltrimonium chloride was not genotoxic. While there is no data on the risks of cancer, birth defects, allergic reactions, and endocrine disruption per se, the Panel decided that they had sufficient data on its relatives to assume that guar hydroxypropyltrimonium chloride was safe, too.
In short, guar hydroxypropyltrimonium chloride does not have enough health data to determine its safety. The good news is that its molecules are too big to penetrate the skin.
From my study of numerous shampoos, I can say that guar hydroxypropyltrimonium chloride is a very common ingredient in the safest shampoos. Despite its common use, I have not found any reported cases of allergic reactions in the medical literature. Besides, the American Society of Contact Dermatitis does not list it as an allergen, which is great.
In sum, I believe it is okay for the Honest shampoo and wash to use guar hydroxypropyltrimonium chloride. It imparts a "slippery" feeling to the hair so you can comb it more easily and spread your conditioner better all over your hair. Also, it helps control frizz and has an antistatic function.
Preservatives in Honest shampoo and body wash
All liquid shampoos must have preservatives because they are mostly water – a breeding ground for mold and bacteria. While mold is something we can see, bacteria are not visible to the human eye.
The Honest Company uses four preservatives that together protect the product from growing mold and bacteria.
Caprylyl glycol and caprylhydroxamic acid in Honest baby shampoo and wash
Firstly, caprylyl glycol has a rating of 1 with limited data in the Skin Deep database. After reviewing its safety data in 2012, the CIR Panel declared it non-genotoxic, and that it had no irritation or sensitization potential, even in high concentrations. This report, prepared for the Environmental Defense Fund, passes caprylyl glycol on all criteria as a safer chemical.
As for caprylhydroxamic acid, it is an amino acid derived from coconut oil. As you know, amino acids are organic compounds that are essential building blocks of life. The CIR Panel has not rated it for safety yet.
While it sounds innocent, apparently it is possible to have an allergic reaction to it. In 2016, Finnish dermatologists concluded that caprylhydroxamic acid was a new contact allergen that caused a widespread allergic reaction to a lotion containing it (source).
Sodium benzoate and trisodium ethylenediamine disuccinate in Honest shampoo and wash
Another preservative, sodium benzoate, used to have a rating of 3 in the Skin Deep database, and now its rating is 1-3. By the way, I noticed that the EWG recently has been changing ratings and making them better. Sodium benzoate is a very common preservative in baby wipes and in so-called "green," "natural," and "organic" skincare products.
On the other hand, it may cause an allergic reaction in some people if used in concentrations over 5% (source). I do not have information about how much sodium benzoate there is in the Honest shampoo and body wash. But considering the alternatives, in my opinion, sodium benzoate is one of the safer preservatives. To learn more about how to avoid the worst preservatives and other ingredients and gain a superpower to know in a few seconds if a product is harmful, please visit here.
Finally, trisodium ethylenediamine disuccinate is a chelating agent that improves the efficacy of sodium benzoate. According to this Australian report, it is neither a skin irritant nor a sensitizer. The in vitro and in vivo tests showed that it was non-mutagenic. Additionally, it has low acute oral and dermal toxicity.
Conclusion about Honest shampoo and body wash
As you can see, Honest shampoo and wash has no obvious red flags. I believe it is one of the safest shampoos. However, Honest baby shampoo and body wash has some concerns. To clarify, most clean shampoos have these concerns. They are ingredients that lack safety data and that can cause irritation or an allergic reaction.
Thus, as a shampoo for adults and kids with long hair who actually need these ingredients for their hair to look good, I believe it is a relatively good option. However, I do not recommend using Honest shampoo and body wash as a body wash, especially for babies. As a body wash, I believe the safest product is natural bar soap. You can find out the reasons I prefer non-toxic bar soap to liquid soap in my post. In addition, you can find great options for safe soap in my non-toxic hand soap guide and in the IRLFY shop.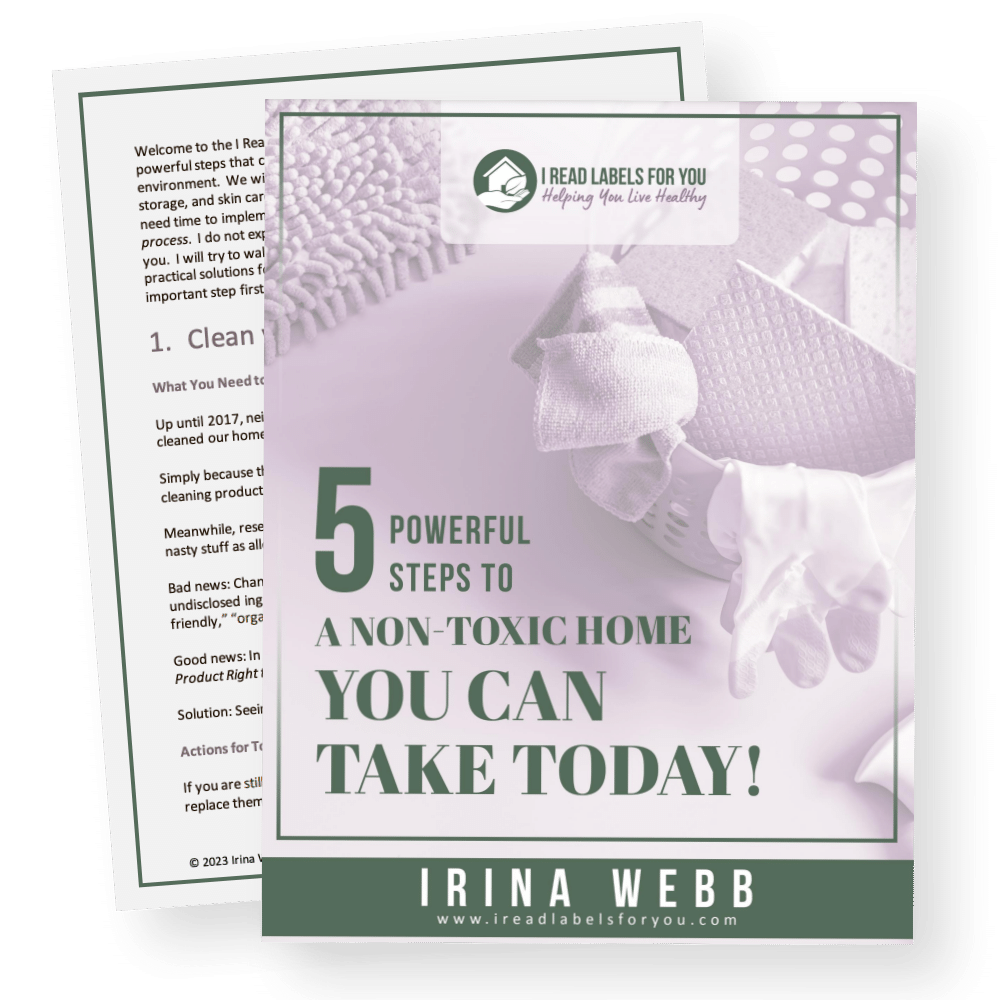 Download The Free Guide!
5 Powerful Steps To A Non-Toxic Home
Join our informed consumer community and get our free guide the "5 Powerful Steps To A Non-Toxic Home".