Two Keys to Buying an Affordable Non-Toxic Mattress
This post may contain affiliate links. To read our affiliate policy, click here.
When I realized I inevitably spent a third of my life on a mattress, I decided to make sure that my mattress was non-toxic. Before I knew anything about this subject, I had thought a mattress made with natural materials was good enough. Then I discovered that an ultimate criterion for a safe mattress was an organic certification. But the question arose: Is a certified organic mattress even affordable? The great news is that it is possible to find a budget-friendly organic mattress! Today you will learn two keys to purchasing an affordable non-toxic mattress, and what makes Happsy an affordable organic mattress. And see the end of this post for a link to a discount code making this mattress even more affordable!
Removing toxic chemicals from my immediate surroundings helped me improve my health.
Before finding safe mattresses for my family, I had spent hours surveying the mattress industry. Actually, this extensive investigation evolved into a book called The Savvy Consumer Fast Track: Mattresses. Specifically, it teaches you how to buy a truly non-toxic mattress and presents research results of several mattress companies. This post is about one of them – Happsy mattress company.
Research is not only what I do, but also what I live and breathe. Since 2011, reading labels and researching ingredients has turned into my mission to help you live free of toxic chemicals. I am passionate about making your home and the planet a safer and healthier place to live. In fact, I have noticed a correlation between health conditions and using or removing toxic chemicals from life. I have seen proof of that, both in the multiple scientific studies I read and my personal experience. Thus, I describe my journey to health in my posts Can Breast Implants Cause Autoimmune Diseases and My Health Update After Explant Surgery.
Buying a non-toxic mattress was one of the things I did to improve my health and surroundings. Indeed, given I sleep about 8 hours a day, doing it on a toxic-free mattress seems a legitimate desire. So, I bought organic mattresses for me and my husband, and for my son. Check out my Best Organic Mattress Review, The Non-Toxic Crib Mattress post, and this Organic Kids Mattress.
Now, let's talk about the keys to purchasing an affordable mattress.
The first key to buying an affordable non-toxic mattress is to confirm it has a GOTS certification.
For starters, how can you make sure that a mattress is organic? There is only one way – to look for the Global Organic Textile Standard (GOTS) certification. It is one of the leading standard setters that defines world-w ide recognized – and quite strict – requirements for organic textiles. They even include investigating how the raw materials are harvested, and whether the mattresses manufacturing is socially responsible.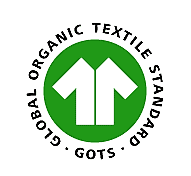 To verify that the company holds a GOTS certification, type the company's name into the GOTS certified suppliers database. That was how I made sure that Happsy had an organic certification.
With this certification comes assurance that all the mattress components adhere to the highest standards available in the industry. Specifically, GOTS verifies that foam, cotton, and wool adhere to their standards.
Additionally, GOTS verifies that the mattress has passed the government flammability tests using the safest flame-retardant materials or substances. Usually, it is wool because it has natural flame-retardant properties. (Learn how to avoid flame retardants in furniture and mattresses in my post about California flame retardant law TB 117-2013.)
In addition to certifying mattresses, GOTS certifies manufacturing facilities. A GOTS-certified organic mattress is made in a GOTS-certified facility by default.
It is important to note that the entire mattress should have an organic certificate, not just its parts. The main reason is that you want to be certain you are buying a truly non-toxic mattress without synthetic additives. (Read my post to learn how a mattress can be really organic.)
Some certificates that manufacturers present as GOTS certificates are really not.
Looking for an affordable non-toxic mattress, you start by asking companies for their certifications. Some companies have emblems of all possible certifications on their website. Yet, they cannot provide any access to the certificates to back up their claims of GOTS certification.
In other words, just because a company claims it is GOTS-certified does not mean it is. Go to the GOTS website and use their search functions to see if the company, facility, and mattress are certified. I consider this step necessary because I have seen companies falsely claim GOTS certification. (Happsy spares you this commotion because their mattress itself has an authentic GOTS certification.)
Although some certificates have the word "GOTS" in them, they are not really GOTS certificates given to the product. That is to say, sometimes manufacturers claim GOTS certification, and may even produce documentation to prove their claim. However, it is necessary to understand these documents because they can be confusing.
Certificate of Compliance
First, a "certificate of compliance," aka a "supplier certificate," reflects the supplier's name rather than the mattress company's name.
To clarify, mattress companies do not always manufacture their own components; instead, they purchase certain materials from suppliers. However, I have seen mattress companies provide a GOTS certification for their supplier(s), essentially claiming it as their own.
But even if the mattress company bought organic textile from this supplier in the past, how do I know they are still doing it? Plus, how can I be sure that the certified textile is in the mattress I am about to purchase?
Transaction Certificate
Second, in search of an affordable non-toxic mattress you may come across a "transaction certificate."
It merely indicates that some organic material was moved from point A to point B on a certain date. This falls far short of demonstrating that the mattress itself is GOTS-certified, or even that its components are. (Again, the GOTS certified Happsy mattress spares you this confusion altogether.)
OEKO-Tex Certificate
Third, the latex foam that has no GOTS certification in most cases has an OEKO-Tex certification instead.
For your information, OEKO-Tex 100 regulates 100 toxic substances limiting and eliminating their use in the mattress production process. It does not prove that the latex is organic or even that it is made without synthetic additives. There are more than 100 nasty chemicals to avoid, but OEKO-Tex 100 only focuses on 100 of them. It is a nice start, and better than nothing, but GOTS is the certification you want to look for.
Thus, without a verified GOTS certification, it is uncertain whether you will end up buying a truly non-toxic mattress.
The second key to buying an affordable non-toxic mattress is to know the brand and place to buy.
First of all, out of 12 popular mattress brands I surveyed, six had GOTS certificates. And out of these six, the Happsy mattress is the most affordable.
To begin with, Naturepedic, a leader in the organic mattress industry, founded Happsy. Amazingly, Naturepedic created a budget-friendly organic mattress without sacrificing the quality of the materials used in their top-of-the-line mattresses. The same safety standards apply to Happsy non-toxic mattresses as to the Naturepedic non-toxic mattresses.
Most importantly, Happsy organic mattresses are certified by GOTS. It means that they are made in a GOTS-certified facility with GOTS-certified organic materials. Namely, their organic mattress components include organic GOTS-certified cotton and wool, and Global Organic Latex Standard (GOLS)-certified latex foam. (If you want to avoid latex, check out my post about the best latex-free organic mattress.)
What makes Happsy an affordable non-toxic mattress is, first, the level of firmness, and second, the sales method.
Specifically, these safe mattresses come only in one firmness – medium – but toppers are available for additional softness. Besides, they have coils, which already makes them more comfortable than mattresses without coils. As a matter of fact, they wrap the coils in lightweight polypropylene fabric for comfort and durability.
Additionally, they do not sell their organic mattresses through retail, and thus avoid numerous retail expenses. In other words, you will have your mattress delivered after purchasing it on the Internet. With a 120-day return policy and company-paid return shipping, it is a great risk-free deal.
Conclusion about the Happsy affordable mattress
To sum up, shopping for a non-toxic mattress requires some research. To take a shortcut, just type the mattress brand's name into the GOTS database. Make sure that the model of the mattress you consider buying is in the GOTS database, too. If yes, you can have peace of mind that the mattress you are about to buy is safe and non-toxic.
Personally, I have been sleeping on the Naturepedic organic mattress and find it very comfortable. The great news is that Naturepedic created an affordable non-toxic mattress and branded it Happsy. The quality of the materials is the same, and the GOTS certification is present. You cannot lie in it before buying, though, because they sell online only. Actually, this (and medium firmness) is what makes their mattresses so affordable.
Moreover, as my blog reader, you can make it even more affordable by using a generous discount. To see the discount code and buy the Happsy mattress, visit here.
For additional information on product safety, check out my e-books and visit my shop that abounds in healthy product options.
Also, you can become a member of my Savvy Consumer Circle and/or book a consultation with me for personal communication.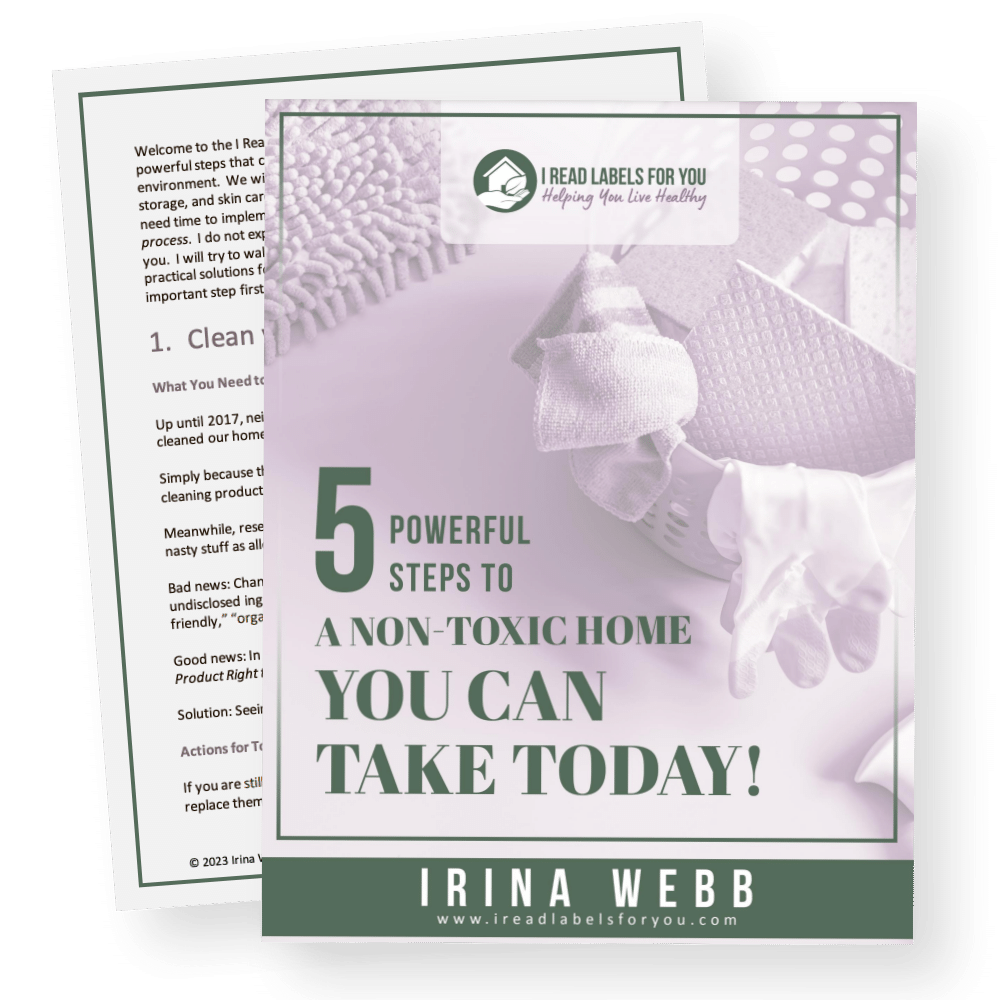 Download The Free Guide!
5 Powerful Steps To A Non-Toxic Home
Join our informed consumer community and get our free guide the "5 Powerful Steps To A Non-Toxic Home".