Does Boiling Water Make it Safe to Drink?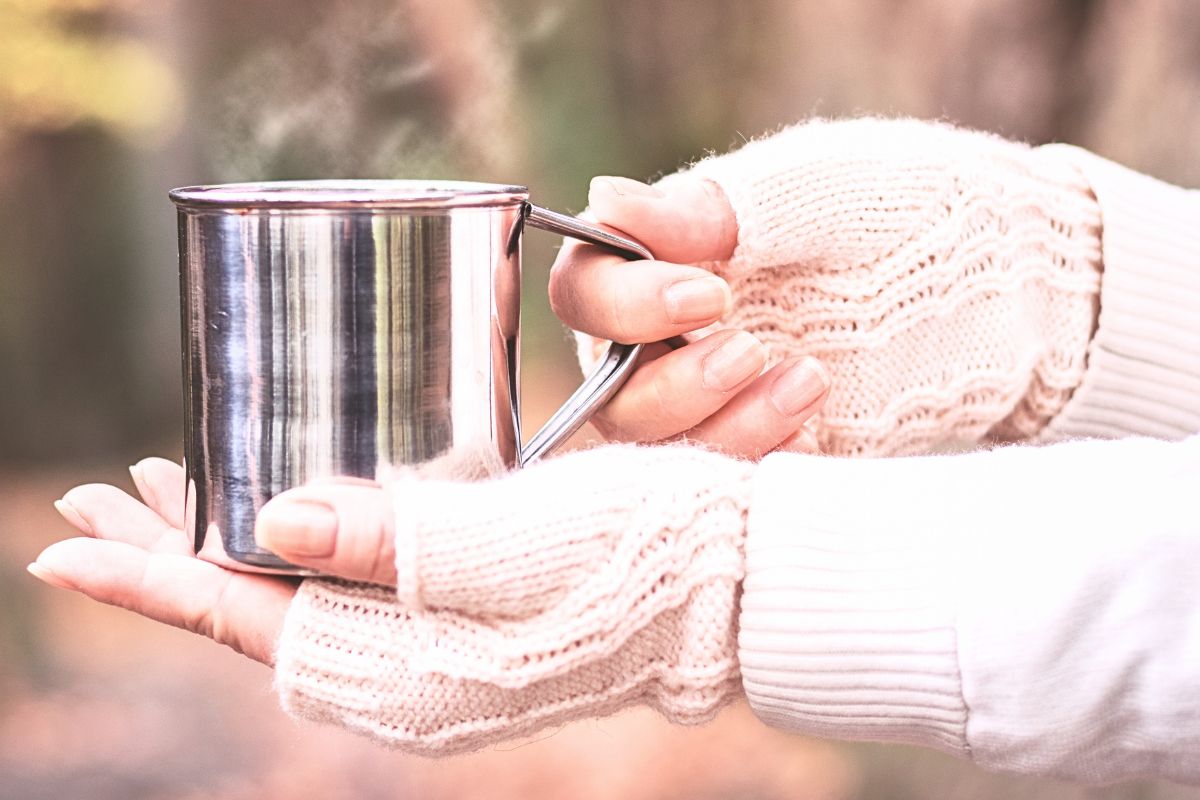 This post may contain affiliate links. To read our affiliate policy, click here.
Would you agree that water is one of the most important resources in your home? Indeed, you use it for preparing food, bathing, cleaning house, washing dishes, and, most importantly, drinking. Staying hydrated is integral to your physical and mental health, whereas dehydration may trigger all sorts of unpleasant issues in your body. However, not all water sources hold the same health benefits. Some water sources could be harmful due to the presence of bacteria and other contaminants.
The risks of these toxins can increase because of broken equipment, leaking pipes, damaged water lines, changes in water pressure, flooding, loss of power, or other water district hazards. In the event of contamination of your water supply, your city may release a "Boil Water Notice." Boiling water is an age-old process used to rid the water of viruses and bacteria. However, is it enough to boil water to make it safe to drink? In this post, you will find out if boiling water yields safe, drinkable water, and what you should do during a boiling water advisory. Also, check out these links if you want to know my opinion on the safety of spring water and health benefits of alkaline water.
Does Boiling Water Make it Safe to Drink?
First off, when do you need to boil tap water to make it safe to drink?
Under normal conditions, your tap water comes to you after having been treated in your local water treatment facility. According to the Centers for Disease Control and Prevention, public water systems often use the following water treatment steps:
coagulation (forming larger particles of dirt with such chemicals as salts, aluminum, or iron)
flocculation (forming even larger and heavier particles called "flocs" using additional chemicals)
sedimentation (separating solid flocs from water)
filtration (removing dissolved particles and germs, such as dust, chemicals, parasites, bacteria, viruses, and odors)
disinfection (killing any remaining parasites, bacteria, or viruses with chlorine, chloramine, or chlorine oxide).
So, since boiling water just helps with removing bacteria, viruses, and protozoans, generally, you don't need to boil tap water because it reaches your house already rid of germs. Does this mean that your tap water is safe to drink? Well, I believe that it is necessary to filter water, too, because your local water treatment facility has many limitations in terms of removing harmful chemicals. Water filter systems in your house will deal with the chemicals that include lead, chlorine, chloramine, fluoride, benzene, uranium, formaldehyde, and many others.
Conversely, during emergency, when a "Boil Water Notice" has been issued, boiling water is a must. Although it will not clean, filter, or purify water, it will at least make it safer to drink by removing microbiological contaminants.
In other words, normally, before drinking, I don't boil tap water after filtering it. But in case of emergency, I would boil even my filtered water to make it safe.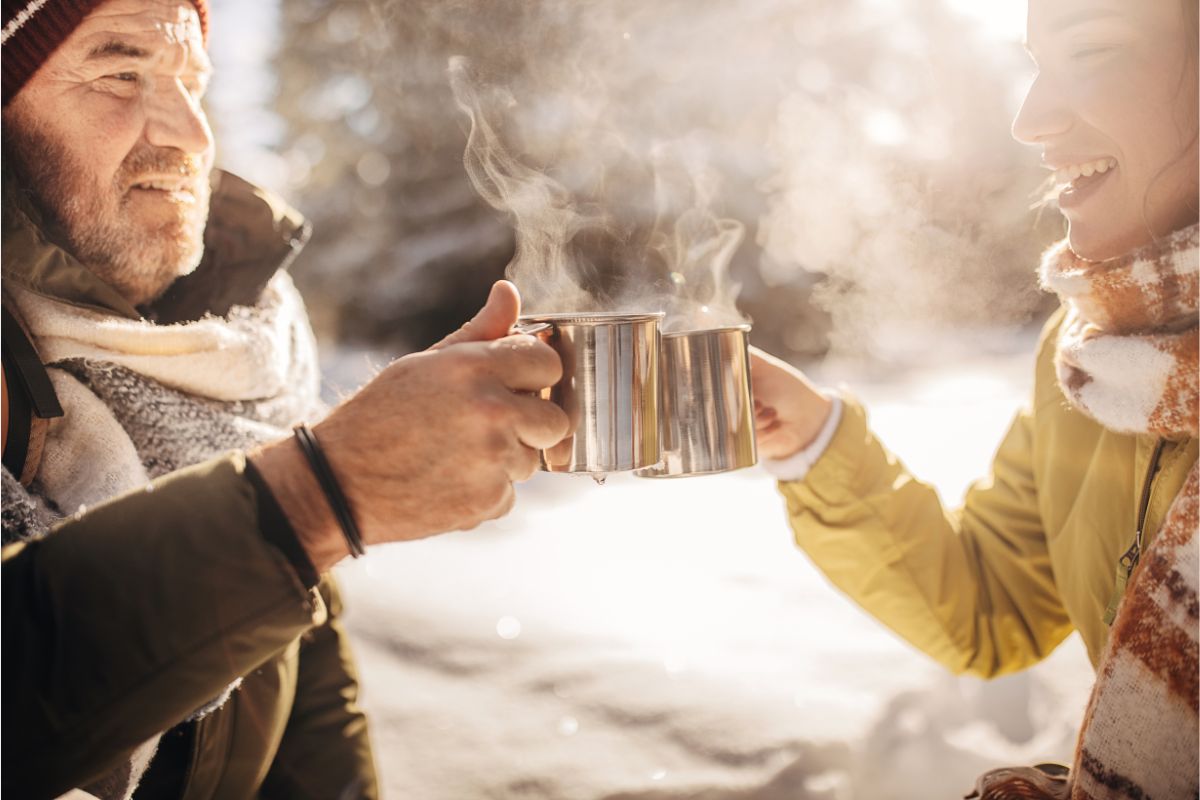 What Happens To Water When You Boil It?
Technically, when you boil tap water, the heat energy transfers to the water molecules that start moving more quickly. In the end, due to lots of energy, the molecules cannot stay connected as liquid any longer. So, they turn into gas molecules of water vapor, float to the surface as bubbles, and go into the air. The boiling point for water to begin to boil is around 212 F°, or 100 C°, at sea level. The boiling point for water decreases at altitude.
When you boil water that contains microorganisms like viruses, bacteria, and protozoans, the heat damages the structure of the pathogens and kills them (source). Although it makes the water safer to drink, it does not achieve full water purification. In my opinion, using an appliance that filters water is important, too. Indeed, the right water filter can handle contaminants like heavy metals and VOCs. If you are looking for one, please read my post to help you choose the best water filter system for you. Alternatively, use the services and products of Clean Water Survival for an easy solution for water filtration.
How Long To Boil Water To Make It Safe
To kill microorganisms, the Centers for Disease Control and Prevention (CDC) recommend a boiling time of one minute. And, if your residence is above 6,500 ft in elevation, boil for 3 minutes. However, for the greatest benefits, 30 minutes at boiling point is optimal. ("Boiling time" in this instance refers to the amount of time your water is at a rolling boil.) Know that water evaporates as it boils, though, so don't leave boiling water unattended. If you boil out your pan, you may ruin it.
What Else Can Help Instead Of Boiling Water?
An alternative to boiling water may be using bottled water, but its safety is also in question. Thus, Consumer Reports tested several popular bottled water brands and found toxic PFAS chemicals in several of them.
In addition, plastic water bottles may leach synthetic estrogen. In fact, this 2011 study revealed that almost all commercially available kinds of plastic tested leached synthetic estrogen. And according to this study, the estrogenic activity was three times higher in the water from plastic bottles as compared to glass bottles. (Learn more in my post about plastic plates.)
If you are a regular consumer of bottled water, you can test it with one of the Tap Score Water Testing Kits. Actually, I tested Mountain Valley Spring Water with Tap Score and got some good results (you can view them here). Specifically, the water was free of disinfectant by-products, bacteria, heavy metals, and nitrates. There was some amount of naturally occurring fluoride, though, and no results regarding PFAS and radium. On the road, we've had good luck buying Mountain Valley Spring Water at Whole Foods. (Learn more about my opinion on spring water here.)
Can You Use 60 Percent Alcohol In Water To Make It Safe?
Well, alcohol does kill germs, and the Centers for Disease Control and Prevention (CDC) recommend an alcohol concentration of between 60 and 90 percent for disinfection purposes. However, that recommendation works for household cleaners or hand sanitizers. So, I wouldn't drink water with 60 alcohol in it as ingesting it may pose life threatening health risks.
On the other hand, in case you have no access to bottled water or can't boil water, the Centers for Disease Control and Prevention (CDC) advise using a chemical disinfectant, such as unscented household chlorine bleach, iodine, or chlorine dioxide tablets. However, they do specify that disinfectants won't work for radioactive contaminants in water.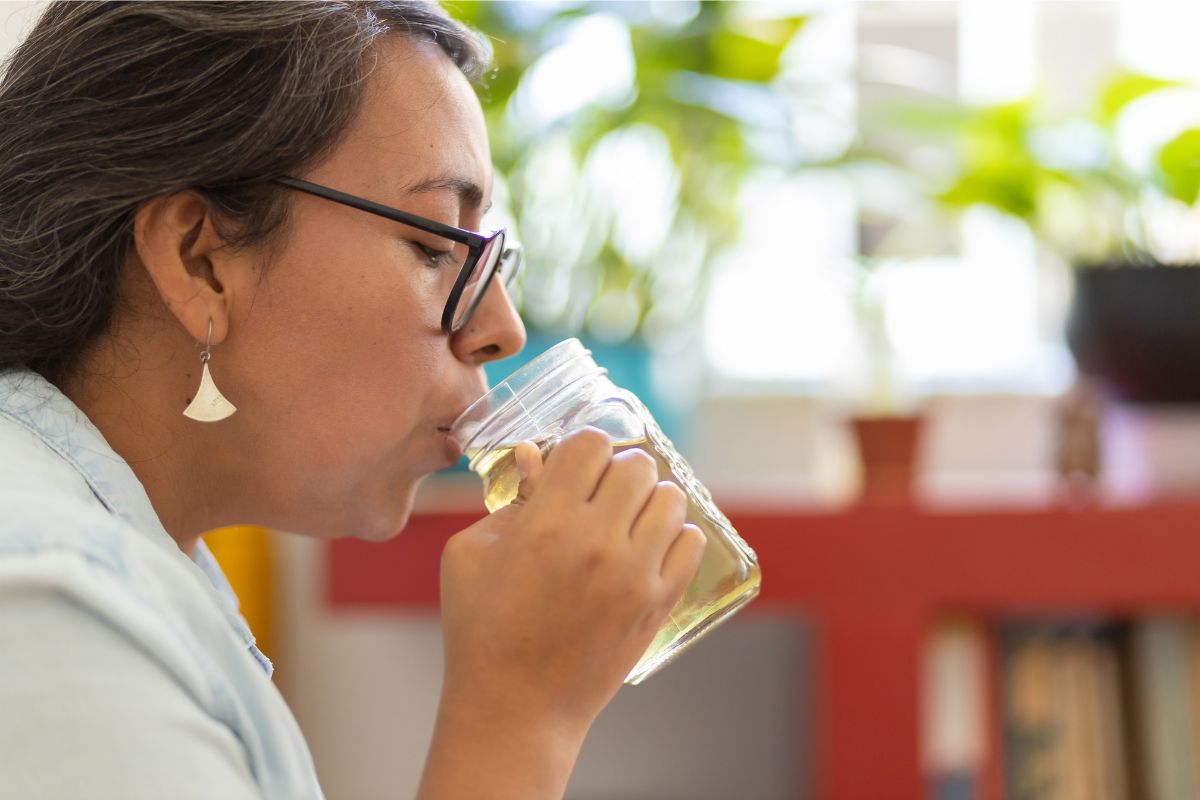 What To Do During A Boil Water Advisory
Typically, some causes of the issuance of a boil water advisory include:
a water main break repair
small or widespread loss of pressure in the water system
a natural disaster.
Normally, a boil water advisory remains in effect until the water test results confirm the absence of bacterial contamination. It is lifted when the water is considered safe and no longer poses a threat to public health. Reportedly, the minimum duration of a boil water advisory is 24 hours (source). This is what you can do during a boil water advisory.
Step One: Boil Water For Drinking, Cooking, And Brushing Teeth.
If you are preparing food, brushing your teeth, or getting water to drink, you will need to use safe bottled water or boil tap water. To complete the treatment, hold the water at a rolling boil for 1-3 minutes. (Remember, I also recommend filtering the water.)
Step Two: Don't Use Water From A Water Line.
During a boil water advisory, don't get water from any appliance that sources its water directly from the water line. This includes water and ice dispensers from your refrigerator.
Step Three: Continue Washing Hands, Doing Laundry, And Cleaning As Usual.
For most advisories, soap and water will remove the suspected microorganisms if the water is not ingested. Follow your water district's guidelines, but you can likely continue washing your hands, doing your laundry, and cleaning your house as you did before. However, if you wash your hands before eating or handling food, it is recommended to use boiled (and cooled!) or bottled water or hand sanitizer.
For washing dishes, use a sanitizing cycle of your dishwasher. And if you do it manually, wash and rinse the dishes with hot tap water. Then, add 1 tsp/gallon of unscented household liquid bleach to a basin of warm water. Soak the rinsed dishes in the water for at least 1 minute and let them air dry completely.
Step Four: Shower And Bathe With Caution.
Again, soap and water will often make water safe enough for external use. However, when you are in the shower or bath, you need to be careful not to swallow any water. For this reason, consider giving young children a sponge bath if you don't want them to swallow any water.
Step Five: Take Care Of Your Pets.
Just like humans, animals can become sick from pathogens in the same way. So, remember to give them safe boiled (and cooled) or bottled water, too.
Conclusion About Boiling Water For Safe Drinking
Boiling Water Only Removes Microorganisms, Not Contaminants. Thus, It Does Not Make Water Completely Safe To Drink.
To sum up, boiling water during a boil water order is an effective method for making it safer to drink. Boiling water inactivates most types of harmful microorganisms, including bacteria, viruses, and parasites. However, it's important to understand that boiling water does not remove chemical contaminants or pollutants. If you have concerns about the quality of your drinking water, it is best to consult your local water authorities or use additional water treatment methods.
Personally, I use water filters both at home and while travelling. If you are in the market for a water filter, you will greatly benefit from my post on water filter systems. It will give you a general idea about why your water needs filtering and how to find the right filter for your water. Also, you are welcome to use the expert services of Clean Water Revival.
For more information on healthy living and non-toxic products, visit the I Read Labels For You Blog and the shop section of the website. You can find plenty of resources there that will keep your family safe and healthy.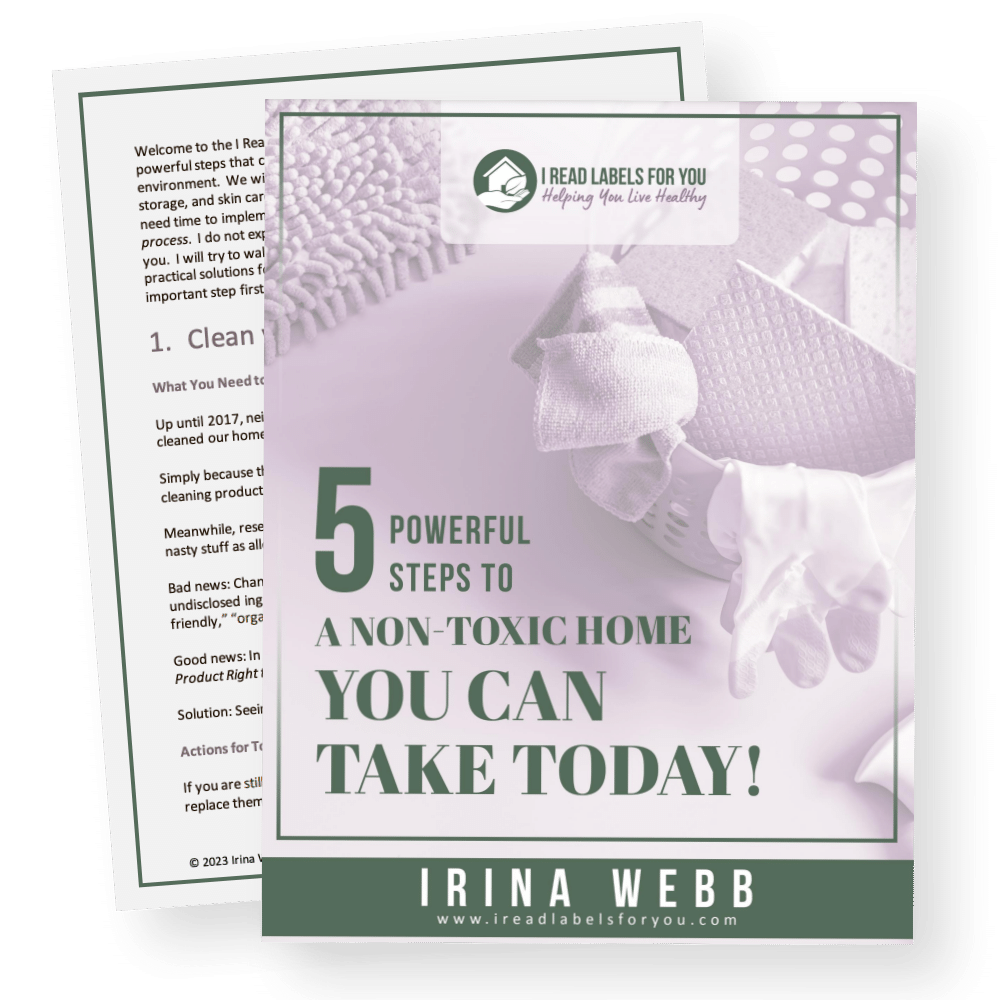 Download The Free Guide!
5 Powerful Steps To A Non-Toxic Home
Join our informed consumer community and get our free guide the "5 Powerful Steps To A Non-Toxic Home".