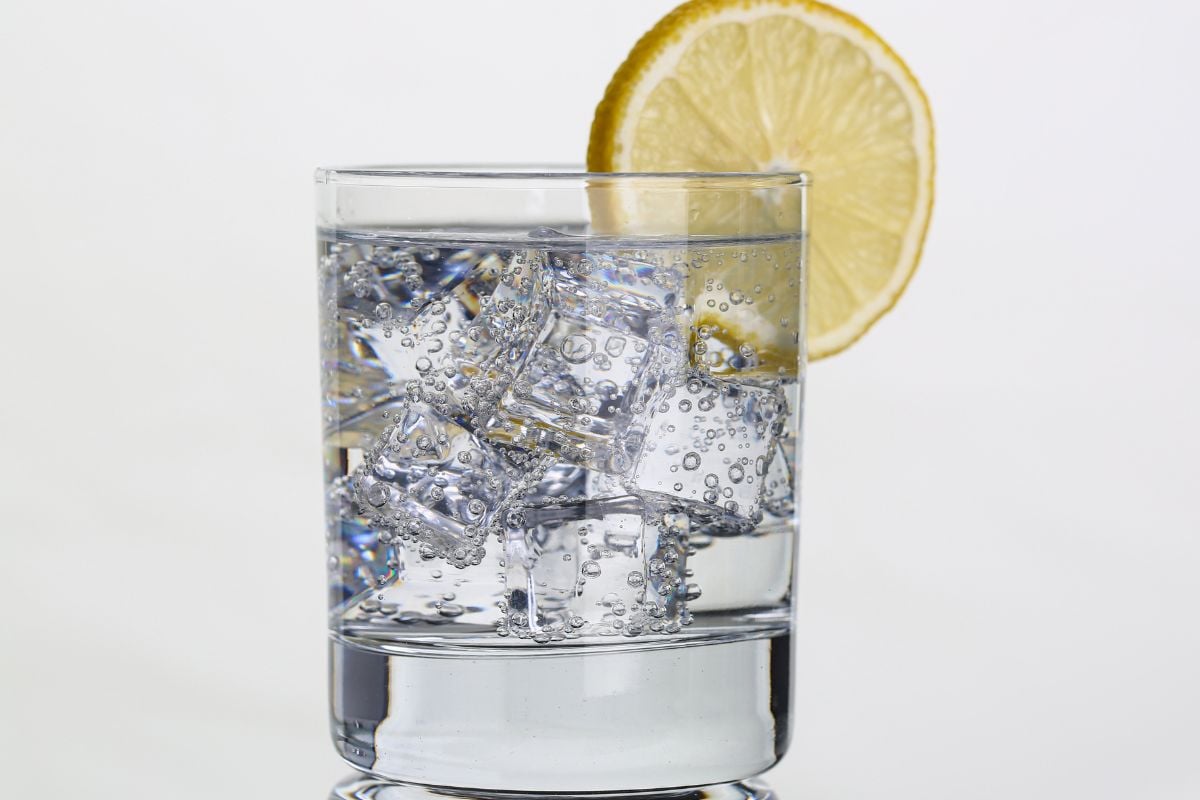 This post may contain affiliate links. To read our affiliate policy, click here.
While clean water is crucial to our wellness and health, it is also important for it to be safe. There has been a lot of talk about water's acidity and alkalinity and the effect of alkaline water on our health and our body's pH. Of all the types of water I've done research into, including spring water, soft water, hard water, and alkaline water, ionized water is the most controversial.
On the one hand, there are manufacturers' claims about its healing effects and people's testimonies to that. On the other hand, there is hardly any scientific evidence supporting these claims. Even more so, recent research claims to debunk some previously made suppositions about the benefits of ionizers. So, if you are thinking of buying an ionizing machine, read this blog post first. It will help you form your own opinion about ionized water and whether it has any benefits over filtered tap water.
What Is Ionized Water?
To begin with, I'd like to emphasize that I have been studying water filtration and treatment systems since 2012. Yet, I feel that to fully understand how and what ionizing machines do, including Kangen ionizers, a PH.D. in chemistry and physics would be helpful. I have never seen so many references to molecular chemistry and equations as I have in the studies devoted to ionized water.
I don't feel bad though, for two reasons. First, logically thinking the burden of explaining what they are selling should be on the sellers, not buyers. Second, it doesn't seem that information is crystal clear to the professors of chemistry and physics either. Here are the quotes from two professors published in the Wall Street Journal.
Roberto Car, a professor of chemistry and physics at Princeton University, says the alkalization process described by Chanson sounds scientifically plausible, though he hasn't examined the machine. But Chanson's claim that alkaline water contains microclusters of molecules more readily absorbable by the body is "nonsense," according to Dr. Car and others.
"Rubbish," adds H. Eugene Stanley, a professor of chemistry and physics at Boston University. The structure of water—including how its molecules cluster—isn't yet fully understood, scientists say.
With this said, let's discuss the basics. In simple terms, ionized water is the result of tap water running through an ionizer. Also called an "alkaline water ionizer" or a "water electrolyzer." It is a machine with platinum and titanium plates that release their ions into water. And exchange them with the water in a process called "electrolysis." Reportedly, this increases the water's pH level and alkaline profile. Some ionizers have media designed to help purify water (source).
From my research it follows that other names for ionized water include, but are not limited to:
artificially alkaline water
alkaline ionized water
cluster water
electrically vibrational water
electrolyzed-reduced water
electron water
energized water
hexagonal water
hydroxyl water
hydrogen water
ion water
ionic water
Kangen water
light water
micro-clustered water
micro-water
nano water
negative water
oxygenated water, and even
miracle water (source).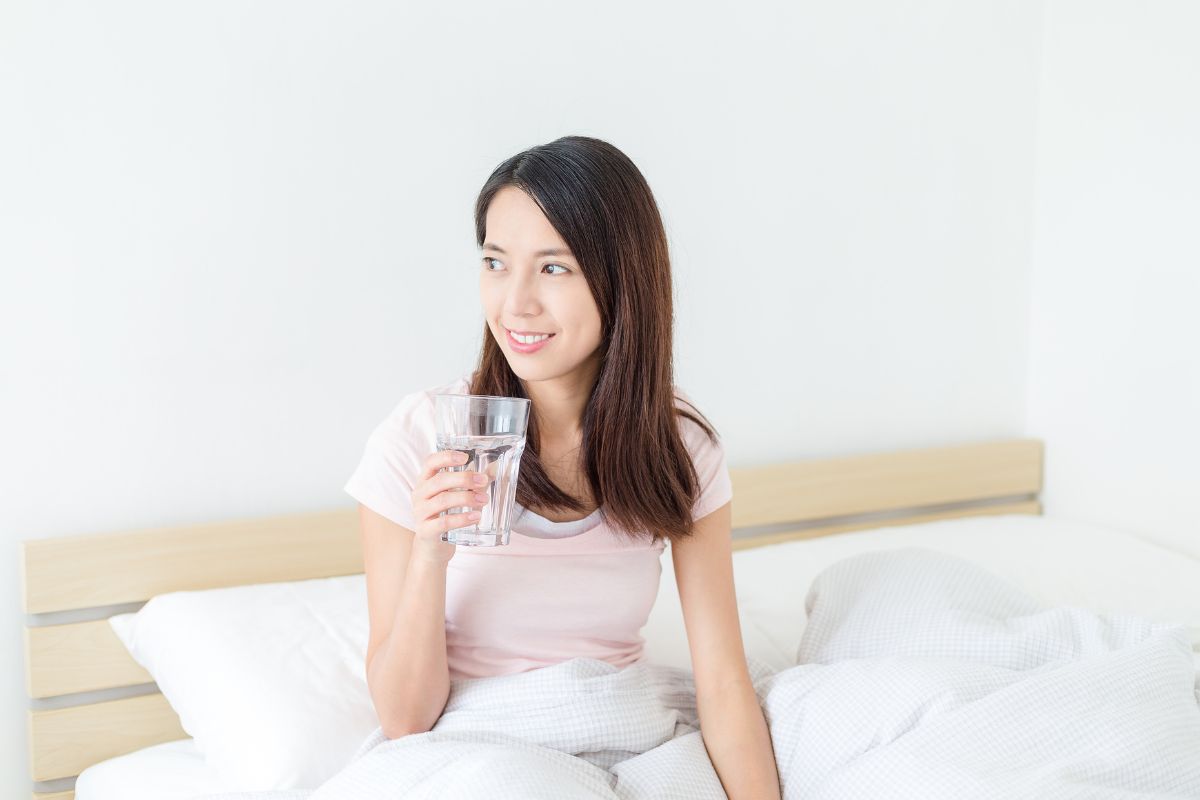 Ionized Water Vs Alkaline Water
For starters, it is important to understand that there is a difference between natural alkaline water and ionized alkaline water and between alkalinity and pH. (Find out if drinking alkaline water is better for you.)
First, "alkalinity" refers to water's ability to neutralize acids and resist a change in pH ("buffering capacity"). Water quality-wise, alkalinity is much more important than pH (source). Alkaline water can have high alkalinity and at the same time only a moderately pH. While there are government regulations as to what alkalinity is optimal, water chemistry experts consider alkalinity between 150 and 200 ppm to be ideal for drinking.
Next, pH (potential of hydrogen) measures the relative amount of free hydrogen and hydroxyl ions in the water and its potential to attract positively charged hydrogen ions (H+). Thus, on a scale from 0 to 14 (with 7 as "neutral"), water with pH less than 7 has more free hydrogen ions and is "acidic." Conversely, water with pH levels greater than 7 has more free hydroxyl ions and is "basic" (alkaline) (source). The EPA recommends a pH between 6.5 and 8.5 for drinking water.
Important Note:
The terms "alkaline" and "high pH" are used interchangeably frequently, which may cause confusion.
Further, an ionizing machine can produce water with high pH and low or moderate alkalinity. During the process of ionization, atoms that lose electrons become positively charged ions. And atoms that gain electrons become negatively charged ions. The minerals in alkaline ionized water, such as calcium, magnesium, and potassium, gain electrons from the ionization process, which gives the water a negative electrical charge and, allegedly, antioxidant potential.
Additionally, ionization produces both alkaline and acidic ionized water. While alkaline ionized water has alkaline minerals in it, acidic ionized water from a water ionizer has carbonate in it, which makes it a dilute solution of carbonic acid (source).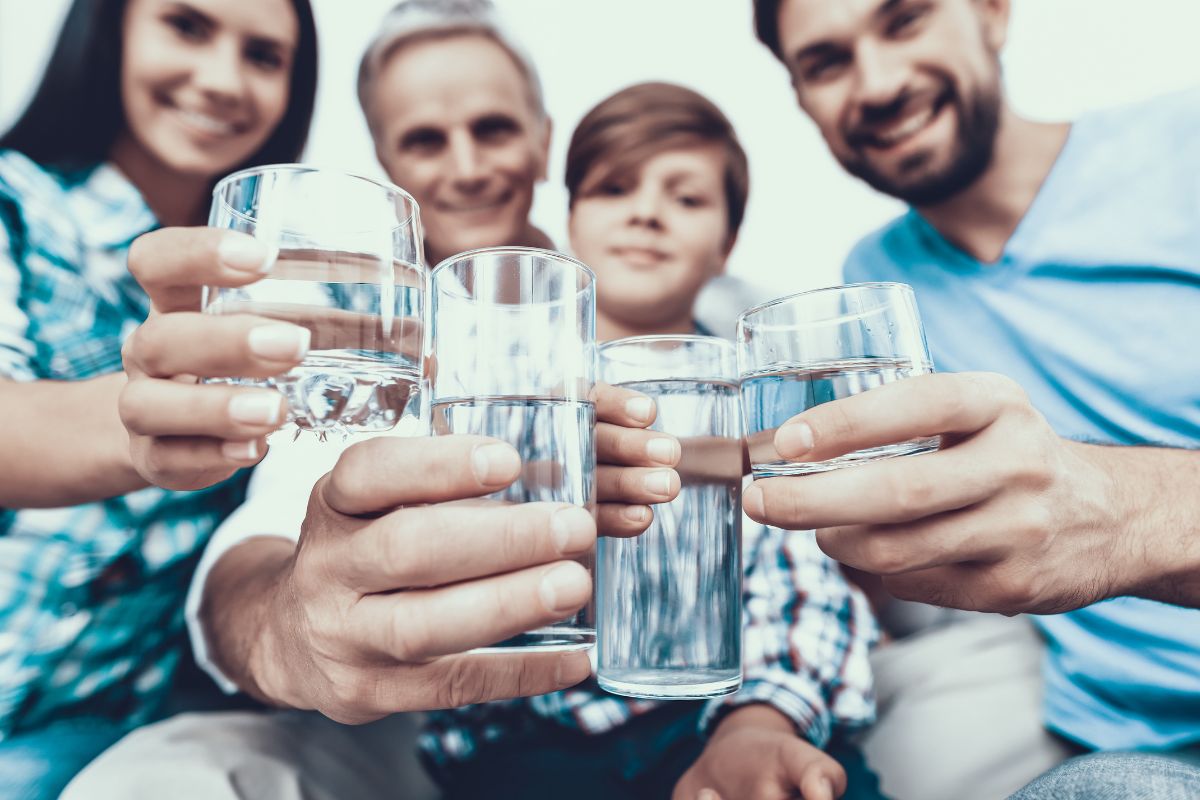 Potential Ionized Water Benefits
When it comes to potential health benefits of ionized water, my research yielded the following results. Simply put, while ionizing machine manufacturers and sellers are optimistic, scientists and many nutritionists, medical professional, and chemists are skeptical. On various websites and blogs that talk about the benefits of ionized water, I noticed repeated references to the same study. Specifically, an in-vitro study (published in 1997) suggests that electrolyzed–reduced water scavenges free radicals and protects DNA from oxidative damage. Perhaps, based on these alleged anti-oxidative properties of ionized water, assumptions are made as to its potential to prevent cancer, give a cardiovascular boost, improve digestion, and fight skin aging, to name a few.
Next, despite its title "Daily ingestion of alkaline electrolyzed water containing hydrogen influences human health, including gastrointestinal symptoms," in this four-week Japanese study sponsored by Matsushita Electric Works Co., Ltd. Home Appliances R&D Center, scientists could not confirm the relief of gastrointestinal symptoms. Instead, they reported that "a high proportion of the respondents said that they felt they were able to sleep well. And the proportion of subjects who answered that they felt good when awakening increased."
Furthermore, in the first of part of a recent study (published in 2022), the researchers acknowledged therapeutic effects of electrolyzed–reduced water (ERW) but suggested that molecular hydrogen is the exclusive agent responsible for them. They emphasized that
the presence of H2 alone can fully explain the benefits of ERW without requiring any need to rely on inaccurate or metaphysical concepts such as alkalizing the body with alkaline water, micro clusters, free electrons, atomic hydrogen, increased entropic energy, etc.
Further, the researchers stated that while electrolysis of water is a common method of producing hydrogen (which makes water ionizers a potentially effective method for making hydrogen water), other variables blur the identity of the effective agent in ERW.
Importantly, the scientists concluded that there remain safety concerns with ERW that may be overseen if the role of molecular hydrogen in ERW is unrecognized. They agreed that more research on ERW is necessary.
Potential Ionized Water Side Effects
In the second part of the study mentioned above, the scientists examined the safety concerns of alkaline electrolyzed-reduced water (ERW).
They reported that in several animal studies, significant tissue damage and hyperkalemia occurred in animals after they drank ERW. One of the explanations they offered is electrode degradation associated with the production of higher pH. Specifically, platinum nanoparticles and other metals may leach into the water and cause harmful effects.
Additionally, the researchers mentioned that in clinical studies with ERW exceeding pH level of 9.8, some people developed hyperkalemia. They recommended that people with kidney disease use ERW only under medical supervision.
On top of that, other potential safety concerns include:
impaired growth
reduced mineral, vitamin, and nutrient absorption
harmful bacterial overgrowth, and
damage to the mucosal lining causing excessive thirst.
Finally, the scientists stated that, to enjoy the therapeutic effects of ERW, it is crucial to frequently measure the concentration of H2 in the water. As it may be well below therapeutic levels, and not ingest ERW above the 9.8 pH level.
How To Ionize Water Naturally
When I was doing my research, I noticed that many use "ionized water" and "alkaline water" interchangeably. However, as I stated above, they are not the same. Therefore, I don't think the DIY methods proposed to make alkaline water at home instead of purchasing either bottled alkaline water or an ionizer will actually ionize it. These methods include using baking soda and adding some lemon juice to your water.
While I'm skeptical about drinking baking soda, I drink a glass of warm water in the morning with a splash of certified organic lemon juice. I must admit, though, that I do it mostly for taste and relaxation. It's become my morning ritual – just enjoying the silence and a glass of water with lemon. Again, lemon juice in water may alkalize it a little bit, but I don't think it will ionize it. (If you talk to a chemist about that, please let me know what they say!)
Also, make sure you read my blog post Is Alkaline Water Better For You? to learn about potential side effects related to stomach acid and kidneys.
Best Water Ionizer Machines
First, as far as I understand, a water ionizer works by separating negatively charged acidic carbonate ions from positively charged alkaline mineral ions in a process called "electrolysis." For this, an ionizing machine uses electromagnetically charged plates (platinum and titanium) and ion-permeable membrane.
Most ionizers on the market for home use that I've seen have a lifetime warranty and can be attached to your water source. With some models, you can do it yourself, and with others, you will need a plumber. The manufacturers claim that based on your settings, the machine will adjust itself to produce alkaline, acidic, or neutral water by adding the right amount of ions to the water.
However, I haven't looked into which ionizers on the market are the best because I don't think I will be using one anytime soon. If anything, my research into this subject confirmed my previous belief that filtered tap water is safe enough and beneficial enough for my health. With the right filter for my water, I have all the beneficial minerals in it. Such as calcium, magnesium, and potassium, which is what is essential for health. Read my posts about filtered water and best water filtration systems.
Conclusion About Ionized Water
Ionized Water Is Water That Has Run Through An Ionizing Machine And Undergone Ion Exchange To Alter Its Acidity And Ph Level.
In sum, the subject of ionized water is rather controversial. There is a lot to understand and take into consideration, especially when we talk about health. So, if you are considering purchasing an ionizer, make sure to, first, read this most recent study on electrolyzed-reduced water, and second, talk to your holistic medical provider or a professional with an advanced degree in chemistry and physics who does not sell the ionizers.
By the way, my functional medicine doctor advised me against ionizers. Her rationale was aligned with this comment in the Wall Street Journal:
There is no basis for any health claims at all" for alkaline drinking water, adds Santa Barbara, Calif., gastroenterologist John Petrini, past president of the American Society for Gastrointestinal Endoscopy. After it is digested, food and water goes into the stomach and—no matter what pH it was when it entered—ends up leaving the stomach at a pH of about 6.8, Dr. Petrini says. And no matter what you eat, your body has effective mechanisms to keep your blood in a narrow range between 7.35 and 7.45, he adds.
As for me, I'm convinced that spending thousands of dollars on an ionizer without confirmed benefits and taking health risks is not worth it. Instead, I believe that the priority should be on filtered clean water. At home, I have installed a Pure Effect water filtration system. And you can turn to professionals to help you select the best filter for the contaminants in your water, like Clean Water Survival.
Be sure to read my other posts on water, including spring water, soft water, hard water, alkaline water, and top water filters. Browse the I Read Labels For You blog for tons of useful information. Also, check out our non-toxic shop, e-books, and services.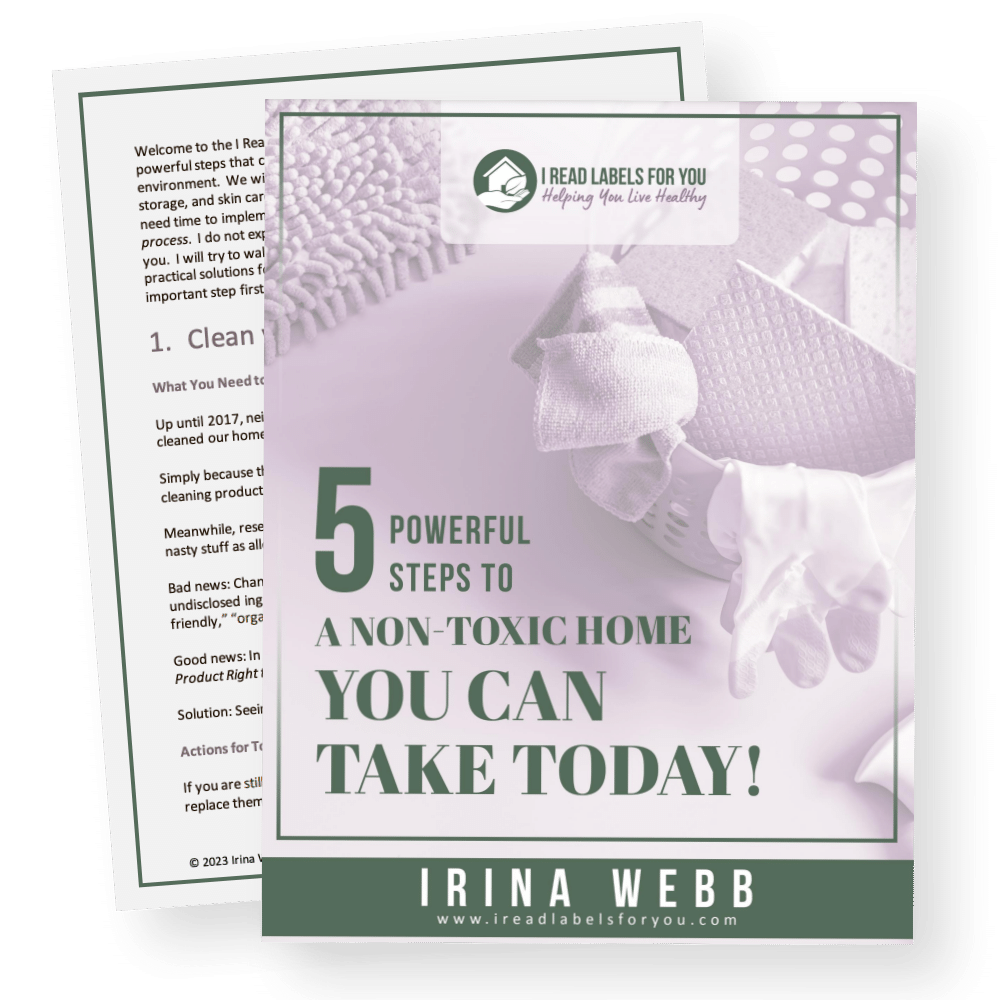 Download The Free Guide!
5 Powerful Steps To A Non-Toxic Home
Join our informed consumer community and get our free guide the "5 Powerful Steps To A Non-Toxic Home".