Best Sleep Sack with Leg Holes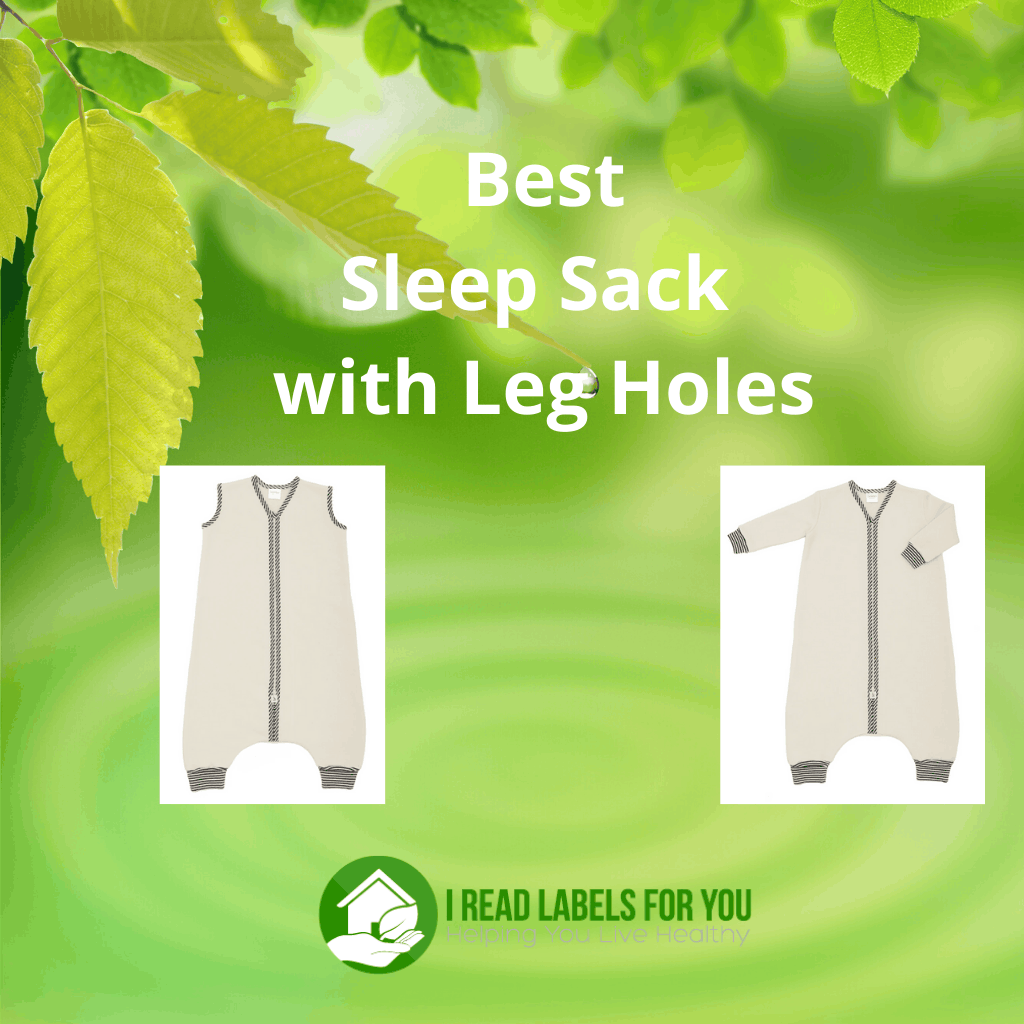 This post may contain affiliate links. To read our affiliate policy, click here.
When it comes to baby clothes, have you ever wished they had the item you are buying for your baby in your own size? This thought definitely crossed my mind when I changed my son into his sleepwear. Though it took me a lot of time and money to find the right sleepwear for my baby, once I did, I had no doubts about its quality and worth. My favorite baby sleepwear is CastleWare sleepwear, and we have used their footies, pajamas, and sleeping sacks. Once, I received a sleep sack with leg holes from the company and put it on my son. He liked that cotton sleeping sack so much that when I attempted to take it off, he began crying!
Keep reading to find out why CastleWare makes babies fall in love with its products immediately. Although this post is mainly about their sleep sack with leg holes for babies, we love their other products, too, and I describe them below.
My first impressions of the CastleWare sleep sack with leg holes
Upon opening the package, I could tell immediately that I was holding an item of genuine quality.
First, every stitch was impeccable, with no loose fibers or threads. Second, there was a little pocket to hide the zipper, away from the child's little hands. Third, the fabric was so soft to the touch that my son immediately fell in love with it. As you might have guessed, I wished right away they had it in my size!
There are other benefits to this fleece wearable blanket that I will talk about later. For now, I would like to focus on its material.
Why I like the CastleWare cotton sleeping sack fabric
To understand what makes this fleece sleep sack with leg holes different, let us talk about the conventional fleece material .
Currently, they make most fleece of a non-organic cotton/polyester blend.
Non-organic cotton in baby sacks
To begin with, non-organic cotton may contain pesticide residue and other undisclosed toxic chemicals. Thus, the Pesticide Action Network (PANNA) states that cotton crops call for more insecticides than any other single crop. Imagine $2.6 billion worth of pesticides sprayed on cotton fields every year.
To clarify, cotton crops account for more than 10% of total pesticide use and about 25% of insecticide use around the world. So, on the one hand, cotton takes up just 3% of the world's farmland. On the other hand, it uses about 25% of the world's pesticides. And the saddest fact is that the USA is the main user of these pesticides. Needless to say, pesticides pollute the environment and are harmful to people. Both those who apply them and those who live close to the cotton fields suffer from these chemicals. In addition, pesticides end up in our drinking water and food.
Further, in 2015, the USDA approved the use of genetically modified cotton, which is resistant to 2,4-D herbicide, meaning that more of this herbicide can be used. However, this herbicide is linked to cancer, is toxic to fish, and pollutes the world's water supply.
Hence, it is important that the material for your fleece cotton sleeping sack be GOTS-certified organic yarn.
Polyester in a sleeper bag
Right off the bat, you do not want polyester as the material for your baby's sleep sack with leg holes or any other baby wear, and here is why.
Most polyester is made from petroleum, with questionable chemicals used in the manufacturing process. For example, polyester sleep sacks may contain flame retardant chemicals even though there is no requirement for sleep sacks to pass any flammability tests. This is because during the manufacture of the polyester fabric, flame retardant chemicals may be woven into polyester.
Therefore, if you ask the sellers whether their polyester sleep sacks have undergone flame retardant chemical treatment, they may tell you "no." And they may be right, but this does not ensure that the sacks are truly flame retardant-free.
Organic cotton in CastleWare sleep sack with leg holes
Alternatively, this fleece sleeper bag's material is GOTS-certified organic cotton that is free of harmful pesticides and flame retardants. The organic cotton used by CastleWare is grown in Texas, and spinning and knitting are done in South Carolina.
In fact, GOTS ensures that not only is the cotton organic, but also the entire supply chain is environmentally and socially responsible. The supply chain consists of processing, manufacturing, packaging, labeling, trading, and distribution.
Furthermore, CastleWare is certified by Green America. This means a lot to me, too, because their mission and vision are similar to mine. Green America strives to "harness economic power—the strength of consumers, investors, businesses, and the marketplace—to create a socially just and environmentally sustainable society." My heart responds to that.
Additional benefits of the CastleWare cotton sleeping sack
First, this organic cotton fleece sleeper bag for walkers is quite warm and performs well in the temperatures as low as 60-70 degrees.
Second, it is true to its size because it comes preshrunk. Of course, the preshrinking process is free of any chemicals. CastleWare simply washes the fabric in hot water without any detergents prior to cutting and sewing.
Third, the design of this sleep sack with leg holes is both adorable and performs a safety function. The penguin shaped crotch keeps toddlers from swinging their legs up and over the crib railing. So, they cannot climb out of their crib. And the feet openings allow for greater mobility around the house.
Another great feature is the cuffs that fold back at the ankles, which allows you the option of closing off the feet hole openings at night.
Next, the zipper opens from the bottom up for an easy diaper access. Plus, the zipper has a placket for protection and comfort in the back.
Finally, what makes kids like this cotton sleeping sack most is the feel of its soft and cuddly fabric. The fuzzy side on the inside keeps out the chill.
Other Castleware baby products I like
In my opinion, CastleWare produces the best organic fleece footed pajamas. As with the sleep sack with leg holes, the footed pajamas are made of GOTS-certified organic cotton. I like them because of their fuzzy lining that makes your baby very cozy inside. Without a doubt, the footed pajamas made my son sleep better. His feet were never cold, and he was always happy. You can read more about the best organic fleece footed pajamas in my review post.
Until he was seven years old, my son wore organic cotton pajamas to bed. Because he loved them so much, we tried to extend the Castleware pajama wearing time for him, but, eventually, he grew out of them. You can read more about these organic cotton pajamas in my review post.
I am happy that I came across Castleware because they are truly caring and crafty. The products are luxurious and well made.
Moreover, the products are made in the USA. A lot of merchandize is coming to our market from China. While I respect China for its historical background, I do not trust the way business is done there. Based on my experience, many a time an American manufacturer who has a factory in China does not know the details of the manufacturing process. Like us, he just trusts the word coming from the other side. Therefore, I really appreciate the fact that CastleWare produces its merchandise in the USA.
Conclusion about the sleep sack with leg holes
To sum up, the CastleWare sleeper bag for toddlers is a comfortable piece of clothing that will bring joy both to you and your baby. Besides that, it will give you peace of mind that your baby is wearing something safe.
In fact, my husband and I are so certain of Casleware's quality and work ethic, that we have established a tradition to present our friends with newly born babies with a CastleWare item, such as a cotton sleeping sack.
Sometimes you get what you pay for. While you may pay a little more for CastleWare products, in return you will be getting truly safe, non-toxic, and luxurious products made from start to finish right here in the US. And, most importantly, these products will last, and you can easily hand them down to younger kids.
You can buy Castleware cotton sleeping sack and other baby items on their website.
Additionally, please visit my shop for options for non-toxic products for you, your family, and your friends. You can also book a consultation with me if you have questions about healthy living. Lastly, consider becoming a part of a Savvy Consumer Circle to get access to the latest developments in the toxic-free world.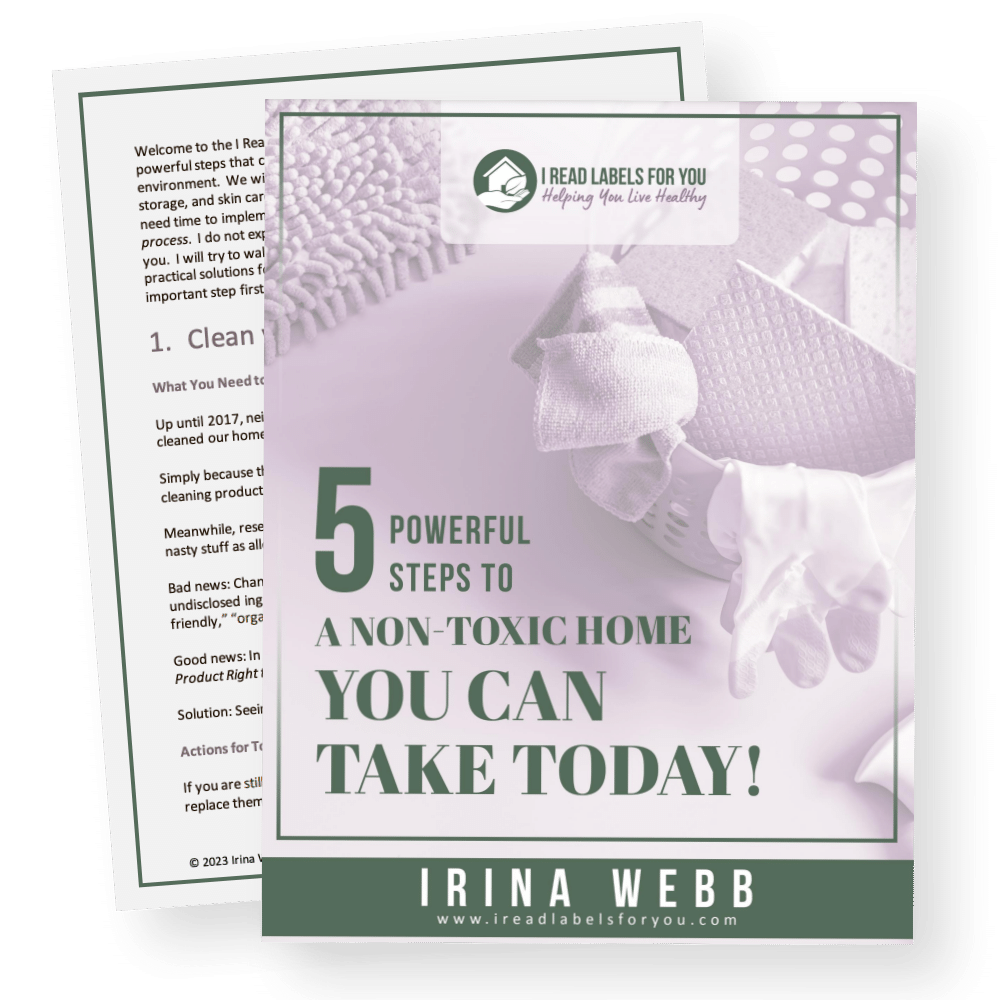 Download The Free Guide!
5 Powerful Steps To A Non-Toxic Home
Join our informed consumer community and get our free guide the "5 Powerful Steps To A Non-Toxic Home".