Best Organic Cotton Pajamas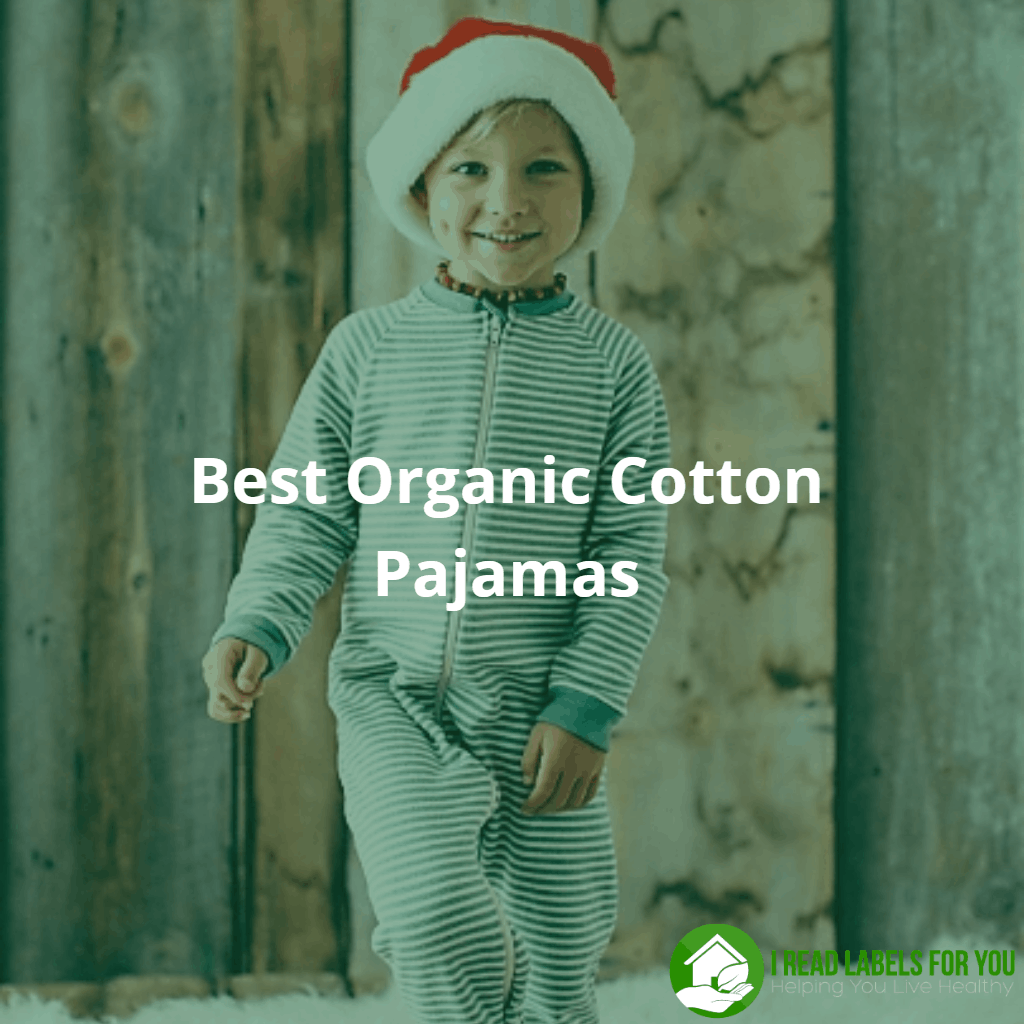 This post may contain affiliate links. To read our affiliate policy, click here.
Turning seven was bittersweet for my son. That was the end of a whole era – his absolute favorite sleepwear: Castleware organic cotton pajamas. Maureen Smithey, the owner of Castleware organic baby pajamas, does not make ones for 7-year-olds. (Or, much to my husband's disappointment, for 50-year-olds.)
I still remember the dark sleepless nights. You hear a little voice and wonder where you are and what time it is. It is not even midnight and your baby is awake again. What is it this time – kicked off socks, a tangled blanket, or feeling cold or sweaty?
Why I started looking for organic baby pajamas
It was so hard to transition out of baby swaddling. Following someone's advice to buy a warm and cozy fleece wearable blanket, I searched all over. The result of my search was disappointing – they were all made of polyester. Instead, I found cotton fleece baby pajamas which didn't fit well but were warm and fuzzy on the inside. Unfortunately, they were discontinued shortly after. So, finding warm, comfortable, and organic sleepwear for my son turned into a challenge for me.
You can imagine my excitement when I found Castleware organic cotton pajamas! My dream had come true – warm, cozy, comfortable, footed, and organic pajamas. (In fact, on seeing my excitement about these organic baby pajamas from Castleware, my husband suggested that I start this blog. So, in a very real sense, I can blame Maureen for all of this!)
Why polyester is not good for baby pajamas
I don't want my son to wear any polyester clothes. Polyester is not breathable and tends to stick to perspiring skin. I thought it could make my son very uncomfortable as well as contribute to his waking up in the middle of the night. On the other hand, Castleware organic cotton pajamas and organic cotton wearable blankets kept him warm and cozy. And we all slept very well.
I also keep wondering what kind of chemicals in polyester our babies have exposure to. To create polyester, a polymer must be synthesized from crude oil. Then the polymer must be turned into a fabric. Numerous chemicals are applied at various stages of the manufacturing process. They act as lubricants, sizing agents, anti-static agents, bleaches, and wetting agents.
Manufacturers claim that they normally remove these chemicals before the fabric reaches consumers. However, there are many other chemical agents they frequently add during the later stages of fabric manufacture. They stay there to impart a variety of features on polyesters, such as shrinkage, as well as wrinkle-, stain-, bacteria-, and static-resistance, softness, color, and flame retardant qualities (source). When I saw all these words, I felt more determined to switch over to organic cotton pajamas for my son.
Flame retardants in baby pajamas
Are there really flame retardants in baby sleepwear? Good question. There is a Federal flammability standard that children's sleepwear for ages from 9 months to 14 years must meet. The Consumer Product Safety Commission is in charge of the test. It is pretty rigorous and requires the sleepwear to withstand a gas flame for 3 seconds.
On the other hand, there is no requirement to disclose chemicals used to treat children's sleepwear.
If you ask a manufacturer of polyester baby pajamas, they will often deny treating the pajamas with flame retardants. However, I have not found reassuring information that polyester fabric for kids pajamas does not have flame retardant chemicals. And independent tests are not readily available.
Tests for chemicals in polyester clothing
The only two tests I have found focus on adult sportswear. Yet, they can give you a general idea about the chemical treatment of polyester clothes. The application of the test results to kids' polyester sleepwear may help us see the difference between polyester and organic cotton pajamas for babies.
First, the European Union (EU) tested 9 national polyester football jerseys. The good news was that flame retardants, phthalates, arsenic, PAHs, formaldehyde, and azo dyes were either below the level of detection or were not there. There was bad news, too. The tests revealed that 6 jerseys contained lead and one jersey contained antimony, another toxic heavy metal. The organization recommended that athletes wash jerseys prior to wearing them. In addition, they should wear cotton shirts underneath the jerseys when participating in sports, as this partially prevents the absorption of lead (source).
Second, Greenpeace tested the 2014 World Cup sportswear. It found several different hazardous chemicals in most of the clothes made by Adidas, Nike, and Puma. These chemicals included perfluorochemicals (PFCs), phthalates, dimethylformamide, and nonylphenol ethoxylates, all of which are regulated in Europe. However, the sportswear with these chemicals was manufactured in China or Indonesia. All these chemicals are linked to an array of potential problems. They include endocrine disruption, immune system impairment, and adverse effects on multiple organs. Greenpeace concluded that the existing regulations were not enough.
Why non-organic cotton is not perfect for baby pajamas
While cotton is a better choice for sleepwear for babies, it is not perfect. I personally could not find cotton pajamas for babies that were not too snugly fitted, were warm enough, and had feet.
Organic cotton pajamas or clothing made of organic cotton, in general, are not easy to find. So, Castleware is unique and should not be taken for granted.
The growth of conventional cotton demands the heavy use of pesticides and fungicides. Estimates show that cotton uses only 3% of the world's farmland but about 25% of the world's pesticides. The US is the main user of these pesticides. In addition, before the harvest of cotton, farmers also use herbicides to cause the leaves to fall off the plants so as not to stain the cotton fibers (1).
I take advantage of every chance I get to protect the environment. Therefore, I support Castleware, a small business, whose owner wants to do the right thing for both the environment and the health of our kids by producing organic baby pajamas.
What I like about CastleWare organic cotton baby clothes
The first thing to like about this company is the local manufacture and materials. Nothing comes from China.
Additionally, I love the fact that Castleware organic cotton pajamas do not shrink. This is a huge plus.
Third, the brand offers organic pajamas and wearable blankets in 3 weights of fabrics – from the lightest rib-knit fabric to medium fleece to the warmest organic cotton velour fabric. So, you can mix and match baby pajamas and wearable blankets to dress your child for the appropriate temperature in your home. Velour and fleece are excellent options for pajamas for winter.
If you already own Castleware organic cotton baby clothes, please comment and let us know how you like them. You can read what one of my blog readers said about Castleware children pajamas in my Fleece Footed Pajamas post.
Where to buy
The Castleware website
You will enjoy your purchases vicariously. I am so excited for you. Your baby will sleep better because she will be more comfortable. And you will sleep better knowing that there is no exposure to any toxic chemicals (especially if she is sleeping on organic cotton sheets and an organic mattress). You may only be paying for organic baby pajamas, but you are getting a good night's sleep, which is priceless.
Sources
Chen, H., & Burns, L. (2006). Environmental Analysis of Textile Products. Clothing and Textiles Research Journal, 24(3), 248-261.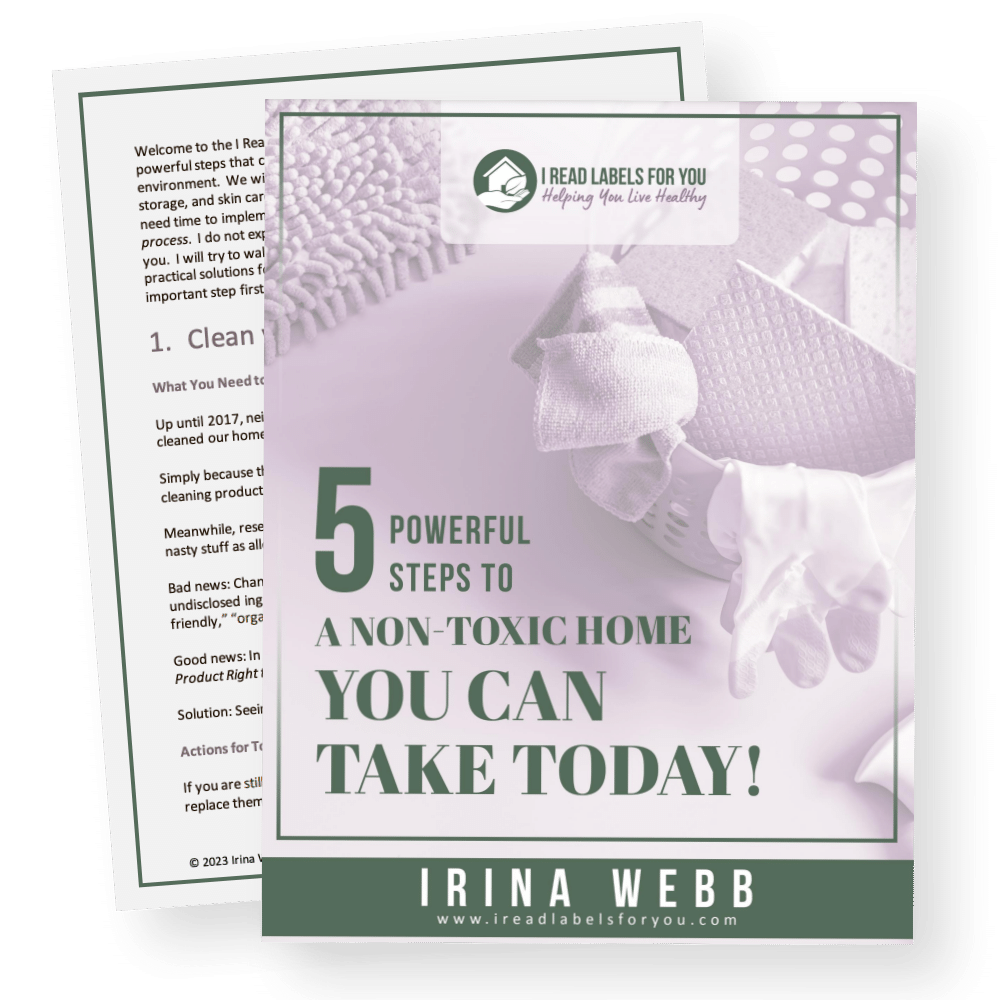 Download The Free Guide!
5 Powerful Steps To A Non-Toxic Home
Join our informed consumer community and get our free guide the "5 Powerful Steps To A Non-Toxic Home".