Avoid Quintessence Clarifying Eye Serum Capsules!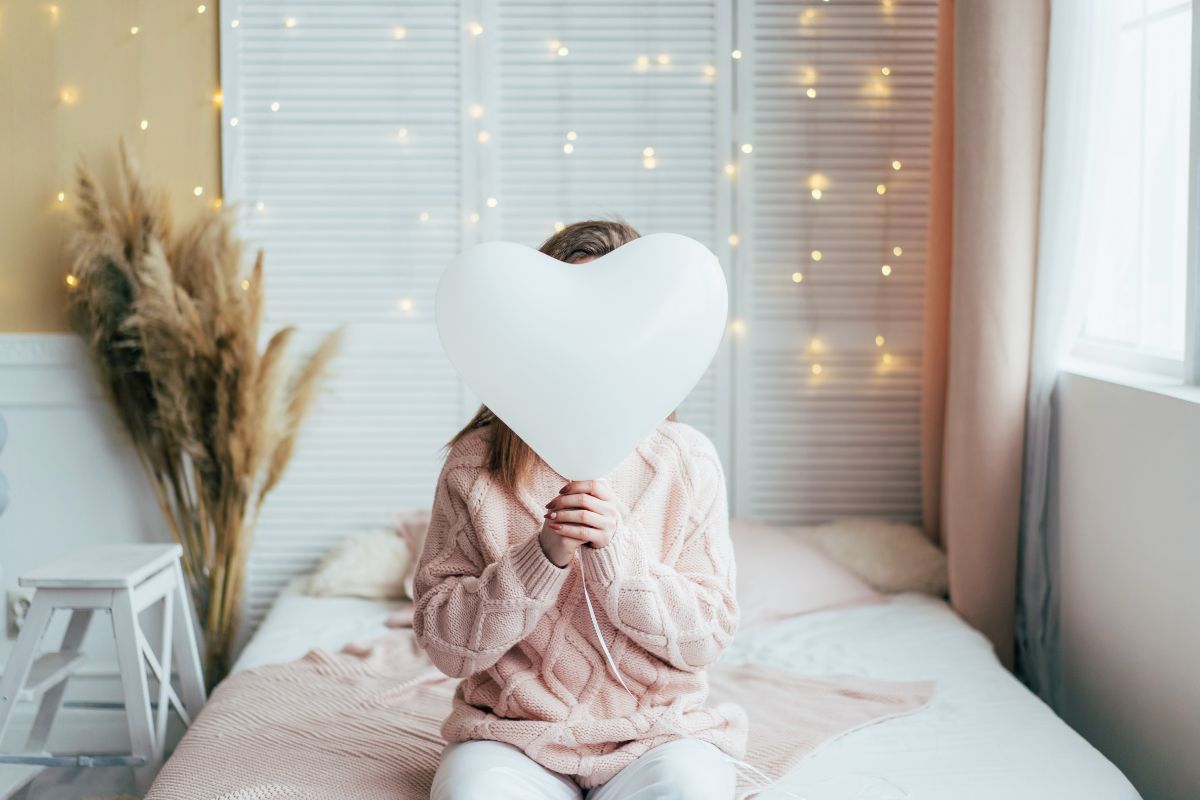 This post may contain affiliate links. To read our affiliate policy, click here.
Quintessence Clarifying Eye Serum Capsules Story
Let me tell you a story of what happened to me before I started writing this blog when my son was only a few weeks old. Even though I was already interested in pursuing a career as a consumer products researcher, at that point, it was a mere aspiration because my whole existence was focused on nursing my baby. The story will feature Quintessence Clarifying Eye Serum Capsules as one of the main characters.
My maternal hormones circulating my body screamed that my baby was going to die. In reality, he was fine: he was born 9.5 pounds, was happy and was not losing weight. The schedule was strict, however – feedings every 3 hours, day or night. Now I understand that I was overreacting, but that's a different story. Anyway, in-between feedings, changing diapers, eating, and cooking, and sleeping, I reached for an around-the-eyes cream, Quintessence Clarifying Serum Capsules. My attention span for anything not involving the baby was not long enough to read what Quintessence Clarifying Eye Serum Capsules were designed for, which, as it turned out, was diminishing dark circles and reducing wrinkles.
Almost immediately after the first (and last) application of the eye serum, my skin felt itchy. When I looked in the mirror to see what was wrong, the skin around my eyes was slightly red. I was not worried at that point as I thought it was red because I scratched it in response to itchiness. I rinsed my skin with water and shortly after went to bed.
When I woke up next morning, I was horrified – my eyes were red and swollen as if I were crying the whole night. During that day, my skin condition got worse and worse. The next morning I woke up with more puffiness, making my eyes look very small (I normally have big eyes). By the afternoon, it was so bad that my whole face looked like a balloon. At that point, I made a doctor's appointment. The skin was also very itchy so I had to constantly make cold compresses to prevent itchiness. On the third day, it was even worse. At that point, I started wondering if it was possible for it to get any worse. I could barely find my eyes.
My husband had to drive me to the doctor. The doctor looked up the ingredients of the Quintessence Clarifying Eye Serum Capsules and noticed that it had acid that simply burns the skin. She said that it should be illegal to sell the cream with such formulation over-the-counter. She also said that because I was nursing, she could not prescribe steroid shots and I was left to wait for the improvement. She estimated that it might take 2 weeks for the burn to heal. She highly recommended that I keep the skin hydrated and recommended a safe moisturizing lotion by Cetaphil (we'll talk about Cetaphil in the next post).
When I came home, I read its Amazon reviews. There were a few of them, and several women suffered the same terrible allergic reaction. Here is one of them.

I threw away the Quintessence Clarifying Eye Serum Capsules immediately. The funny thing was that technically it did cure me of dark circles and wrinkles but at a pretty significant cost.
So let's look at the ingredients and see what kind of acid the doctor was talking about and why I had this horrible allergic reaction. Before we delve into the details of the ingredients, I have to tell you that the first time I saw them, I had to sit in silence for 5 minutes or so, trying to settle emotions, emotions ranging from disbelief to shock to anger. Who on earth formulated this eye serum and most importantly, why?
Meet the Ingredients
Solvents
When you hear the word "solvent" you probably think about paint. You are right. The purpose of solvents is to dissolve and that's how paint remains liquid. There are many different types of solvents but the common feature they share is being toxic to our health upon product application and to the environment. Here is a great slideshow presentation by the Green Science Policy Institute on solvents.
Can you believe that the formulators of Quintessence Clarifying Eye Serum Capsules put industrial solvents in this eye cream?
Cyclomethicone: is a silicon-based cyclic compound and it may be associated with environmental toxicity. The EPA was negotiating an agreement with the industry to monitor these compounds in the environment. Cyclomethicone is associated with contact dermatitis, and it strips and de-fats the skin. For more information about it, take a look at the Green Science Policy Institute presentation.

BHT: is a toluene-based ingredient used as a preservative in food and personal care products, and is rated 4 out of 10 by the EWG (where 10 is most toxic). It is classified as an allergen by Contact Dermatitis Institute. You can find a list of other products this preservative is used in here.
By the way, if you haven't done so yet, be sure to read here about how things we apply to our skin become absorbed into the body.
Just by looking at these two ingredients, I understand now why I looked like a puff fish for two weeks. But let's look what else the makers of Quintessence Clarifying Eye Serum Capsules had in store for us.
Silicon-based polymers: Dimethicone Crosspolymer and Trimethylsiloxysilicate
While these two do not seem to have high health concerns associated with them, however, I am not sure how beneficial to put silicon plastic on your skin.
Acids and Alcohols
Even when acids or alcohols do not have health and environmental toxicity associated with them, as you can imagine, nothing good will come out of putting acids or alcohols on your skin, especially on the tender skin around the eyes.
C12-15 Alkyl Benzoate: is composed of benzoic acid and long-chain (C12-15) alcohols.
Propyl Gallate: is an aromatic ester of propyl alcohol and Gallic Acid and listed by the Contact Dermatitis Institute as a contact allergen (source).
The doctor was probably referring to these two when she said that the cream had a high content of acid and should not be sold over the counter.
A Really Bad One
Methyl Methacrylate/Glycol Dimethacrylate Crosspolymer: a cross-polymer of methylmethacrylate and ethylene glycol dimethacrylate monomers, rated 0 because there is no data available on it; however, methyl methacrylate is rated 8-9 (on a scale from 0 to 10, 10 being the most toxic) by the EWG.
According to the New Jersey Department of Health, methyl methacrylate may cause a skin allergy and many other serious health effects.
Petroleum-based Emulsifier
Polysorbate 20: is a surfactant and emulsifier used in cleaners and personal care products, might be contaminated with carcinogenic 1,4-dioxane.
Couple all these dangerous chemicals with an ingredient called Disodium EDTA, the purpose of which is enhanced skin absorption, and here I was – itchy, red, and swollen.
Vitamins and Antioxidants
To be fair, there are some vitamins and antioxidants in the Quintessence Clarifying Eye Serum Capsules that might be beneficial for the skin if their derivation process is right:
Phytonadione (Vitamin K1), Retinol (Vitamin A), Bisabolol (a scent ingredient naturally occurring in chamomile), Green Tea (Camellia Sinensis) Extract, Ascorbic Acid (Vitamin C), Tocopheryl Acetate (Vitamin E).
Conclusion About the Quintessence Clarifying Eye Serum Capsules Analysis
The Quintessence Clarifying Eye Serum Capsules are designed to strip, de-fat, and burn the skin to make it thicker, which helps with dark circles around the eyes. What an idea! And marketing – a powerful thing – makes us somehow believe that this is a great thing for us. But if you think about it rationally, you will know that this is a dangerous process. It is even more dangerous because on top of burning the skin, it may cause an allergic reaction, as it apparently did with me and others who wrote the Amazon reviews.
Furthermore, we know that whatever we put on our skin end up in our bloodstream (for info about that read an interview with Dr. Cahill here). And disodium EDTA is a skin absorbing enhancer which makes the process of absorption even better. The long-term consequences of the Quintessence Clarifying Eye Serum Capsules's were not the scope of the analysis.
For more information about the Quintessence Clarifying Eye Serum Capsules, watch this YouTube presentation where a doctor explains the "benefits" of the Quintessence Clarifying Under Eye Serum Capsules.
You might think that the FDA approves cosmetic products before they go onto the market. It is not the case! This is what it says on the FDA website, "the law does not require cosmetic products and ingredients, other than color additives, to have FDA approval before they go on the market." (source). The color additives approval does not include testing. Only coal tar color additives are tested by the FDA but no the ones that are used as hair dyes. With hair dyes, we are on our own and hair dyes are known to have bad allergens. That's why I created the Hair Color Rating List to help navigate an unregulated jungle of hair color industry. I follow the European Commission's Scientific Committee on Consumer Safety when it comes to assessing hair dyes for allergy potential.
And the FDA does not have any authority to remove a cosmetic product from the market when even a lot of people have reported injuries. This is what it says on the FDA website: "Recalls of cosmetics are voluntary actions taken by manufacturers or distributors to remove from the marketplace products that represent a hazard or gross deception, or that are somehow defective (21 CFR 7.40(a). FDA is not authorized to order recalls of cosmetics, but we do monitor companies that conduct a product recall and may request a product recall if the firm is not willing to remove dangerous products from the market without FDA's written request." (source)
Please share this post with your friends on any social media you are signed up with to spread the word. People have to know about this so nobody else makes the mistake I made. By the way, the price of the Quintessence Clarifying Eye Serum Capsules was hefty, $70, (not including the cost of my doctor's appointment, pain, and the cost of a veil).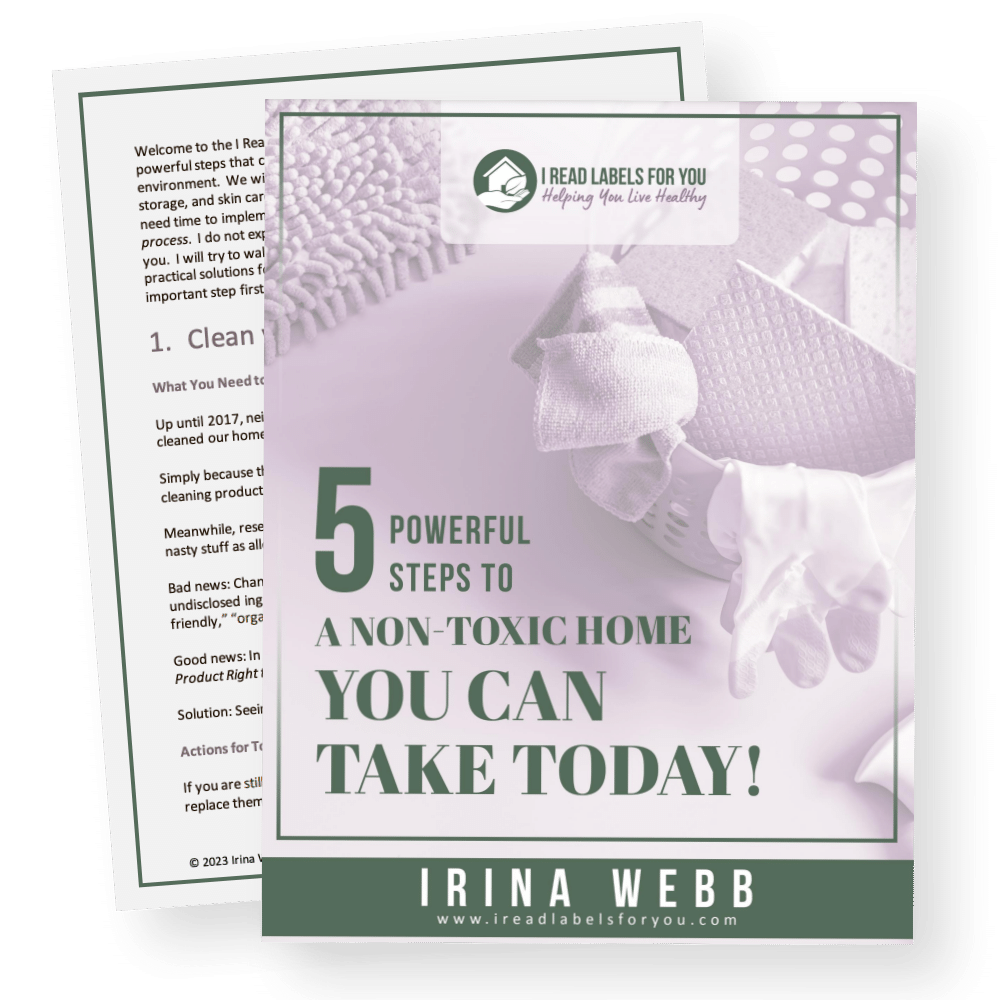 Download The Free Guide!
5 Powerful Steps To A Non-Toxic Home
Join our informed consumer community and get our free guide the "5 Powerful Steps To A Non-Toxic Home".