Safest Toothpaste for Kids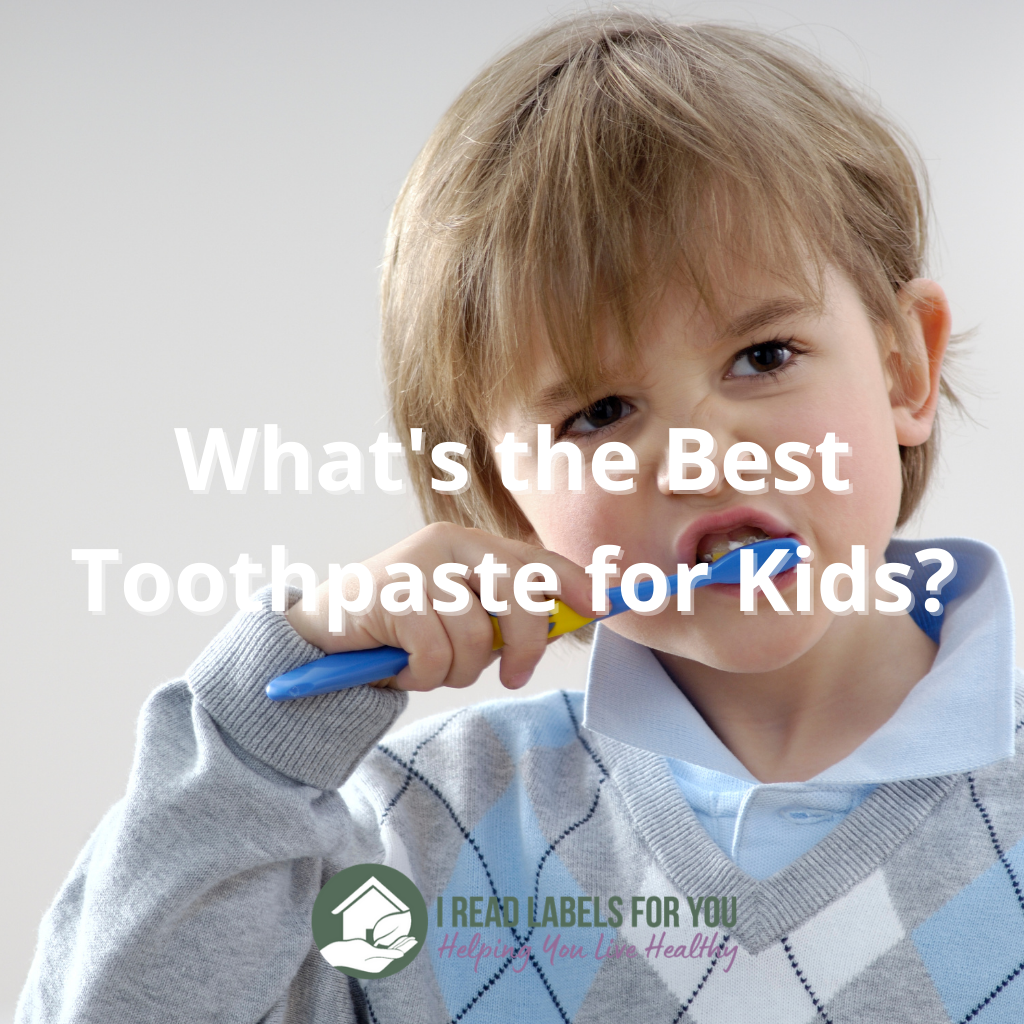 This post may contain affiliate links. To read our affiliate policy, click here.
My son looks at me surprised as he smacks his lips with satisfaction after tasting something delicious. No, no – it's not my cooking he is surprised about. It is a new toothpaste whose taste he did not expect to like so much. And, I am not worried about him swallowing it a bit because it is truly the safest toothpaste for kids among the toothpastes that prevent cavities and heals small cavities. Just recently, I have discovered this remineralizing toothpaste, and judging by its ingredients I can say that it is the best toothpaste for kids so far.
The toothpaste I have been using for a while now and am in love with is RiseWell non-toxic toothpaste. If you are looking for a safe toothpaste for yourself, check out my RiseWell Hydroxyapatite Toothpaste Review where I describe the toothpaste for grown-ups. In this post, I would like to focus on the toothpaste for kids. Read on to find out what makes it so special.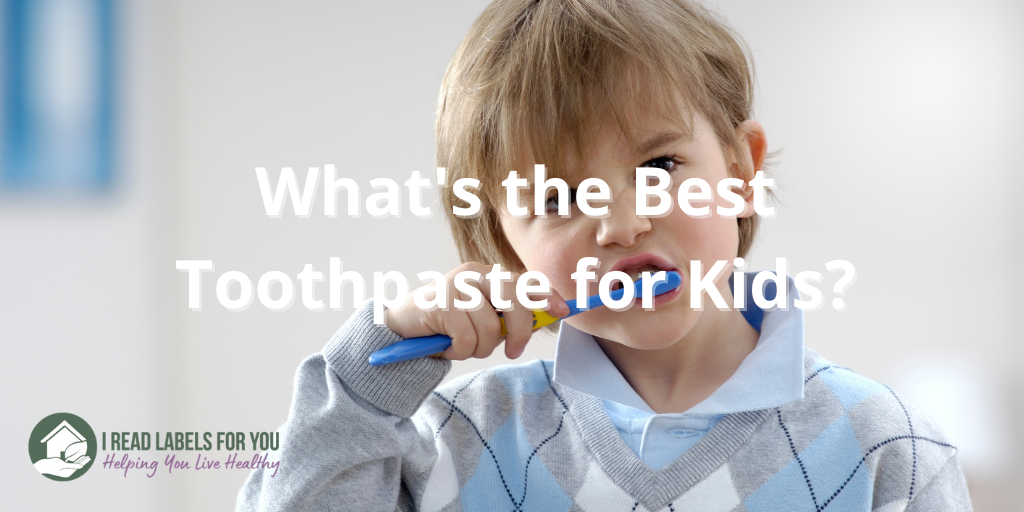 Ingredients to avoid when you search for the safest toothpaste for kids
To begin with, there are ingredients in conventional kids' toothpastes that you definitely want to avoid. That is to say, kids may not be good at rinsing their mouths and spitting yet, so you want to make sure nothing toxic enters their bellies.
In a nutshell, the ingredients to avoid are surfactants, clay, synthetic dyes, and ethoxylated ingredients. Additionally, quaternary ammonium compounds ("quats"), and preservatives (including parabens) do not belong in the best toothpaste for kids either.
Particularly, I want to draw your attention to fluoride and flavors.
Fluoride in kids' toothpaste
Despite speculation on the use of fluoride (chemical name "fluorine"), everybody agrees that it is toxic and can be deadly in big doses. Since kids are prone to swallowing it, it would be best if they did not have any toxic substances in their mouths.
Moreover, scientists voice concerns over the fluorosis risks that fluorine poses. Namely, the signs of fluorosis may be white, yellow, and brown stains, surface irregularities, and even pits.
To clarify, modern life offers multiple exposures to fluoride. For example, it can be in water, diet, prescription and over-the-counter fluoride products. Hence, total fluoride intake can easily approach hazardous levels.
On the other hand, fluoride is a useful instrument in enamel remineralization and cavity prevention. Therefore, parents historically faced a dilemma when choosing a toothpaste for kids: either choose one with a remineralizing benefit that contained fluoride or go fluoride-free and risk the development of cavities.
However, I have good news for you! RiseWell safest toothpaste for kids eliminates this confusion thanks to one of its ingredients. Keep reading to find out what this special ingredient is.
Flavors in natural toothpaste for kids
In addition to fluoride, flavors are the ingredients that I recommend avoiding when you search for the best toothpaste for kids. Until recently all kids' toothpastes I had looked at had flavor among their ingredients. Namely, Radius Organic Toothpaste, Hello Natural Watermelon Fluoride Free Kids Toothpaste, and Hello Organic Apple Flavor Training Toothpaste have flavor in them. Also, such toothpastes as Jack N' Jill Natural Calendula Toothpaste contains flavor as well.
To clarify, many times a product will carry a "natural" label, including "natural flavor." However, flavors are like fragrances – mixtures of undisclosed chemicals. Hence, there is an approval process for new flavors by the FDA that they must go through, unless they get GRAS status. GRAS status is available for food flavors only if competent experts regard them as safe. Unfortunately, those experts may be representatives of the US Flavor and Extract Manufacturer Association (source).
Above all, flavors may include such ingredients as emulsifiers, solvents, preservatives, and flavor modifiers, which are not meant to provide taste (source). Consequently, I do not recommend flavors, especially in kids' toothpaste, and try to avoid them if possible.
Therefore, I am happy to tell you that RiseWell uses neither fluoride nor flavors in their non-toxic toothpaste. Then, what makes this remineralizing toothpaste effective and pleasant to kids?
Ingredients in the safest toothpaste for kids
To begin with, it is great to know that RiseWell has remineralizing toothpaste for both adults and kids. And here are the ingredients of what I consider the best toothpaste for kids in comparison to other toothpastes on the market:
Silica, Sorbitol, Glycerin, Xylitol, Hydroxyapatite, Calcium Carbonate, Propanediol, Vanilla Planifolia Fruit Extract, Potassium Cocoate, Stevia Rebaudiana Extract, Erythritol, Echinacea Purpurea Extract, Cellulose Gum, Gluconate, Xanthan Gum (source).
Now, let's talk about each ingredient of this non-toxic toothpaste one by one.
Silica and calcium carbonate
First, being a natural part of the Earth's crust, silica, which we also know as sand, serves as an anticaking agent in food without bad health effects. As a toothpaste ingredient, silica acts as a polishing agent, gently removing plaque from teeth.
As for calcium carbonate, studies show that it can be helpful in the remineralization of teeth.
Glycerin and hydroxyapatite
RiseWell uses glycerin that is derived from non-GMO corn. Generally, glycerin is a safe ingredient whose function is to keep the toothpaste from drying out. Nonetheless, a myth that glycerin coats teeth and thereby prevents their remineralization keeps circulating on the Internet.
However, glycerin is not a varnish, it is highly soluble (source). That is to say, your saliva will dissolve any leftover glycerin from the toothpaste.
Besides, my experience of helping manufacturers develop products shows that there is an interaction of ingredients within a formulation. In other words, other ingredients in this best toothpaste for kids may balance its potential coating properties, if there were any.
Additionally, glycerin is a welcome ingredient in this safest toothpaste for kids because it has some antibacterial properties, too.
As for hydroxyapatite (HAP), this ingredient is what makes this non-toxic toothpaste special.
Scientific evidence shows that it can restore tooth enamel, and, thus, is a safe substitute for fluoride in toothpastes. Most importantly, HAP remineralizes your teeth naturally because it is the same mineral that makes up your teeth and bones. Also, you can find out more about research on this ingredient in my post about hydroxyapatite.
Stevia, sorbitol, erythritol, and xylitol
To begin with, these ingredients in the RiseWell hydroxyapatite toothpaste for kids are food-grade plant-based sweeteners.
Studies show that xylitol has no ill effects on the teeth associated with fermented sugar. On the contrary, it helps reduce cavities and heal early cavities. Xylitol starves harmful bacteria of their food source, which decreases bacteria's ability to produce the acids that cause cavities.
Furthermore, there is evidence that sorbitol and erythritol decreased weight of dental plaque and adherence of common streptococcal oral bacteria to tooth surfaces, and inhibited the growth and activity of associated bacteria. As a matter of fact, some studies established that erythritol proved to be more effective than sorbitol and xylitol in maintaining and improving oral health.
Lastly, this international study indicates that stevia plays no role in the development of cavities.
Potassium cocoate, sodium gluconate, and propanediol
To begin with, potassium cocoate and sodium gluconate in RiseWell best toothpaste for kids are some of the safest surfactants and preservatives respectively. In fact, potassium cocoate is saponified coconut oil, a traditionally safe way to make natural soap. Please, read more about the process of soap making in my post How to Buy a Truly Non-Toxic Soap.
Next, sodium gluconate in this safest toothpaste for kids is a salt of gluconic acid that is produced from glucose. When it is a food additive, the FDA does not have any restrictions on its use in food (source).
Finally, propanediol refers to 1,3-propanediol, not propylene glycol, which is 1,2-propanediol, and functions as a solvent. Unlike propylene glycol, propanediol is not in the American Contact Dermatitis Society Core Allergen Series. Besides, this ingredient does not seem to cause any irritation or allergic contact dermatitis. Thus, the Cosmetic Ingredient Review (CIR) report states that it causes irritation only in concentrations as high as 75%.
Xanthan gum and cellulose gum
Even though these ingredients have nothing to do with teeth health, I consider them safe ingredients in this remineralizing toothpaste. Because of their thickening properties, they help this toothpaste without fluoride stay on the toothbrush and resemble conventional toothpaste in texture.
Botanicals in the RiseWell safest toothpaste for kids
The two plant extracts used in this best toothpaste for kids are vanilla fruit extract and echinacea extract. While vanilla gives flavor to the toothpaste, echinacea soothes and boosts immunity.
It would be great, though, if they were organic. On the other hand, that would probably increase the cost of the product.
Conclusion about the best toothpaste for kids
In conclusion, I am really happy that with this hydroxyapatite toothpaste for kids I do not have to choose between effectiveness and safety, because this remineralizing toothpaste without fluoride is two-in-one.
Additionally, my son likes its flavor and its cap, which makes it so easy to open and close the tube – both points are important for kids, aren't they?
Plus, this non-toxic toothpaste stays on the toothbrush and spreads around the mouth well.
However, I do empathize that I am not a dentist and my advice is based on my best attempts to understand scientific studies. Further, whether you should use a toothpaste with fluoride or hydroxyapatite should be a decision you make in collaboration with your dentist.
Finally, to buy this safest toothpaste for kids, visit the RiseWell website. Please use the discount code IREAD10 at the checkout to get 10% off.