Mattress Cover
This page contains affiliate links, which means that if you click on the affiliate link and buy an item, I'll receive commissions.
Naturepedic organic mattress cover is waterproof and consists of three layers: 100% GOTS-certified organic cotton top and bottom with an ultra-thin waterproof polyurethane layer in the center.  The polyurethane fabric (not foam) is approved by GOTS, the best standard for mattresses and bedding.  Shop now with the IREAD15 discount code to get 15% off (not for local stores, though).  For more information, read below.
More info
This organic mattress protector is available in all mattress sizes, from twin to California king. (Naturepedic also carries baby mattress protector pads and kid mattress protector pads.) The flexible stretch knit fabric this organic mattress cover is made from is soft and quiet. It completely blocks all liquid while allowing water vapor to pass through, reducing sweat and humidity. Mattress protectors are important because mattresses can't be washed or dry cleaned. Thus, if you spill something on your mattress, it might cause irreversible damage. These waterproof mattress protectors are of high quality. We have been using them for years, and they still look good after many washes. Read one of the reviews below: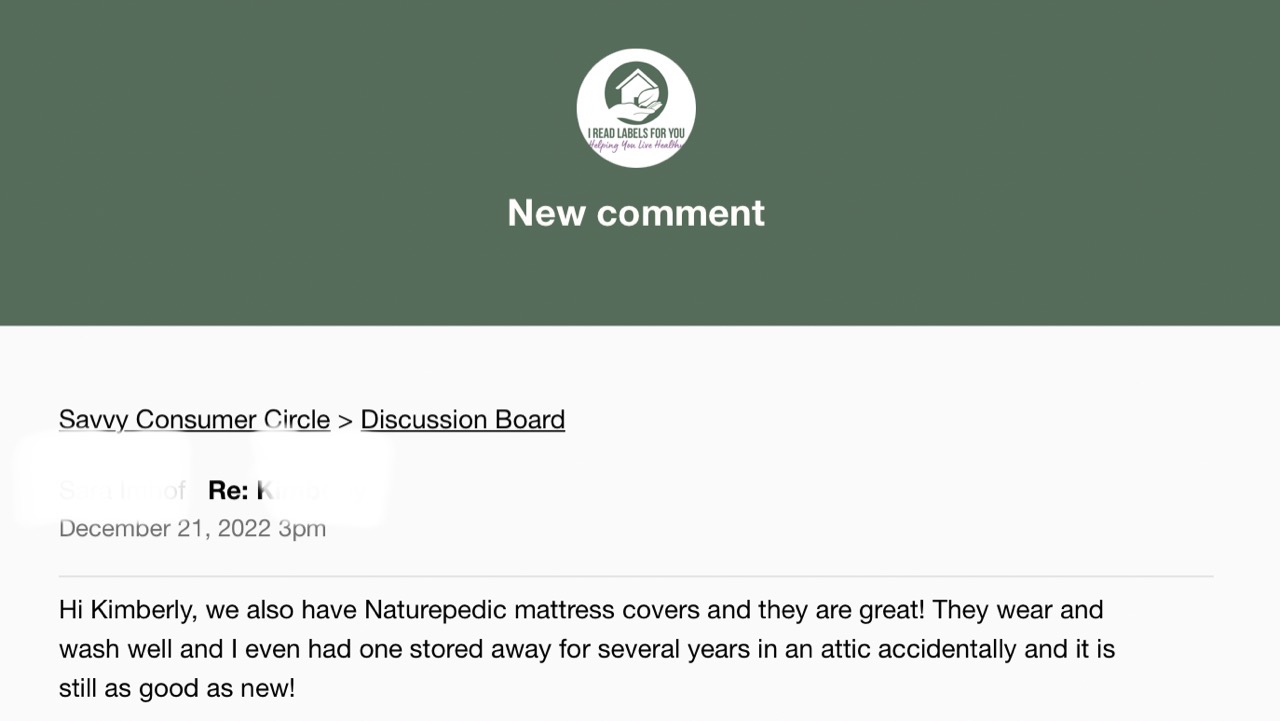 To read my review of Naturepedic organic mattresses, click here.
To learn about Naturepedic latex-free options and how they compare with many popular brands, click here.
To learn about how Naturepedic crib mattresses compare with many other popular brands (e.g. Newton, Nook, Avocado, White Lotus, Holy Lamb, etc.), click here.