Crunchi Mascara
This page contains affiliate links, which means that if you click on the affiliate link and buy an item, I'll receive commissions.
Non-toxic eye-lash mascara
Provides good volume and length
Does not contain harmful preservatives
Clinically tested to be found non-irritating to the eyes
Uses EcoCert-certified mineral pigments sourced NOT from China
Third party tests for heavy metals in all their products are outstanding!
Packaged in a glass tube so you won't be contributing to plastic pollution with this product
It has been reformulated to avoid shedding.  The ingredients are the same; they simply changed percentages of certain ingredients to improve the mascara's adherence to eyelashes.  And I can attest that it doesn't shed anymore and makes my eyelashes even longer.  I love it!
Here is a comment of a happy buyer: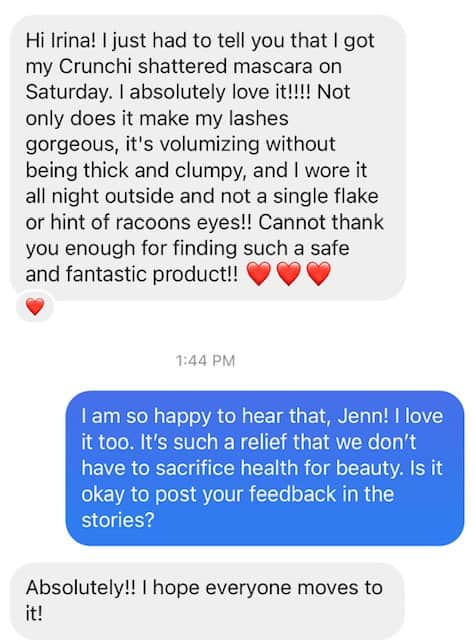 To learn more about Crunchi, please read my Crunchi Non-Toxic Makeup review.