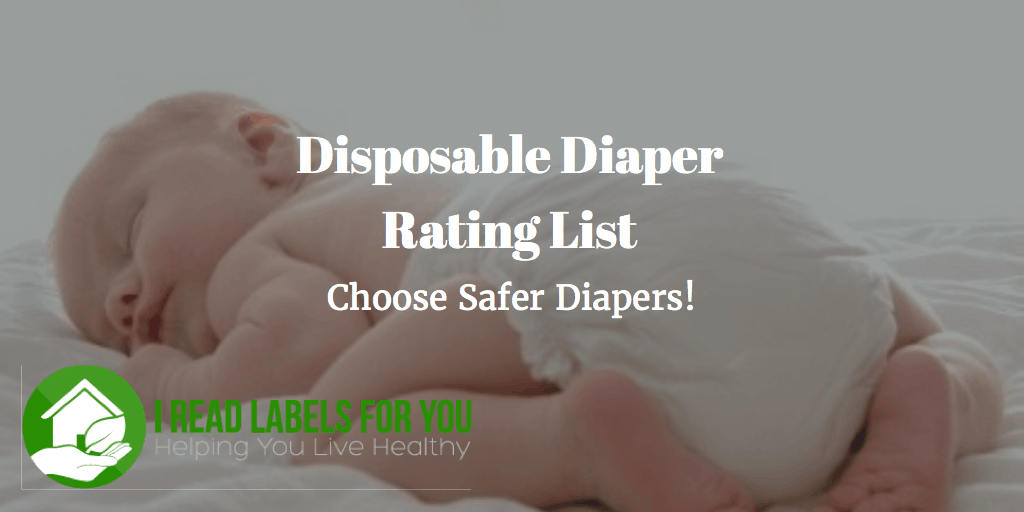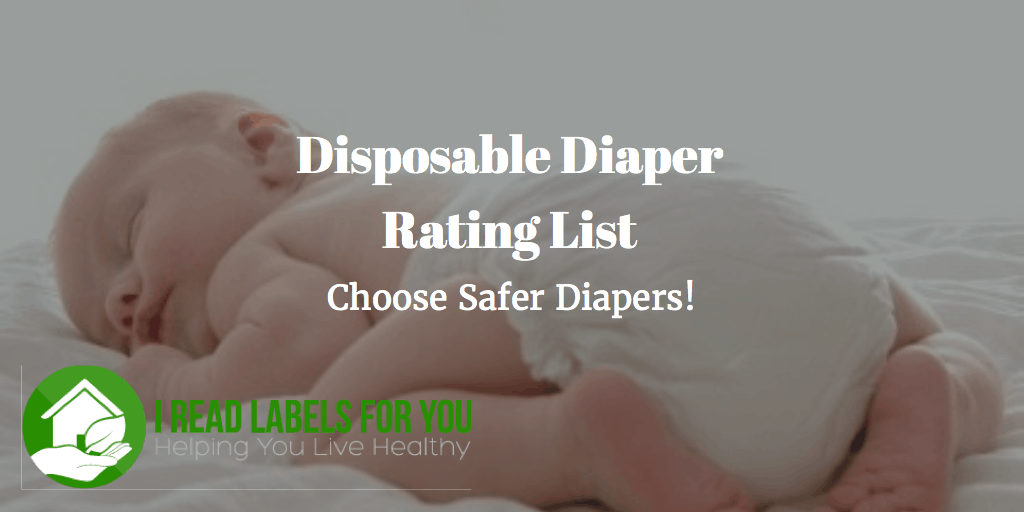 You want safe diapers for your baby…. but aren't sure where to start?
Start here!
This is a survey and comparison of major disposable diaper brands.
When I was expecting my son over 3 years ago, I bought his first diapers based solely on marketing claims made by diaper manufacturers. But this made me uneasy, and, as you know, I do not like to make my shopping decisions blindly. So I had to study the whole diaper industry in order to understand which diapers I like and which diapers I do not.
Sadly, by law, diaper manufacturers are not required to disclose ingredients. As a result, diaper ingredients are not readily available and a consumer relies on marketing claims that can be misleading. Since manufacturers do not have to disclose their ingredients, there is little incentive for them to mend their ways. Many, if not most, diapers are made from petroleum-based products, and without the need for disclosure, most manufacturers simply will continue to keep hiding behind a veil of secrecy and making money by selling us products that are not healthy.
Contacting manufacturers directly
I contacted 15 diaper sellers of the most popular disposable diapers in the US. I did not simply rely on the information presented on the companies' websites. If a phone number was listed, I tried to have a conversation by phone and had a follow up conversation by email. If no phone was to be found, I emailed. If no response came, I emailed again.  I was persistent.
If you want to avoid products made in China, you can find out where every diaper brand makes their diapers in the Diaper Rating List.
These manufacturers don't want to disclose information
The representative of P&G, the maker of Pampers diapers, told me that the company does not disclose more information than what is already listed on the website. P&G simply asks us to rely on their word without providing us with any information. They state: "Pampers diapers, wipes and training pants are made from ingredients that are thoroughly tested and proven to be safe."
Also, the maker of Attitude diapers told me that the biopolymer used to make diapers is an "industrial secret."
And lastly, the maker of Broody Chicks has no phone number listed on the website and I have not received any answer to my email yet.
What does "chlorine-free" claim mean?
While researching diapers, I was reminded again about the importance of asking specific questions versus relying on the information provided on the websites. For example, many diaper makers claim that their diapers are free of chlorine. Because I asked what type of bleach was used instead of chlorine, I was often surprised to learn that to the manufacturers "chlorine-free" meant free of elemental chlorine only, and they used chlorine dioxide instead.   While chlorine dioxide is a safer alternative to elemental chlorine and the release of carcinogenic dioxins to the environment is significantly less, labeling diapers "chlorine-free" that were bleached with chlorine dioxide is misleading, in my humble opinion.
The Rating Method
I rated diapers using 9 criteria: outer lining, inner lining, inner lining that touches the skin, absorbent center, bleach, dyes/pigments/inks, lotions, fragrance, and location of manufacture. I chose these criteria based on what I know about the impact to the health of babies and to the environment as well as the availability of the information. As an example, I was unable to include adhesives as one of the criteria due to the lack of transparency.
The diapers rating list is essentially a list of my opinions as to the relative safety and toxicity of the brands I investigated, based on the information I had available. One thing to keep in mind: since I am a big believer in transparency, if a manufacturer was not forthcoming and did not answer my questions on a certain point, I assumed the worst, because I do not want to take chances with my child, or yours.
If a manufacturer provided the information on what percent of diapers are biodegradable, I included that for information only. The reason I did not use it in the index calculation is because nothing biodegrades in landfill anyway and municipal composting services won't accept diapers. With that said, I certainly gave preference to plant-based ingredients versus petroleum-based.
The bottom line – a great value!
For only $3.99 you will receive my comparative analysis, a disposable diapers rating list itself, and a wallet size cheat sheet. If you buy it together with my disposable baby wipes rating list ($5.99 value), you will pay only $7.99 for both.
Thank you for supporting my consumer advocacy work!
You will be redirected to PayPal when you click on the button above. To pay with a debit or credit card and not a PayPal account, select the option for "Pay with a debit or credit card, or Paypal Credit".