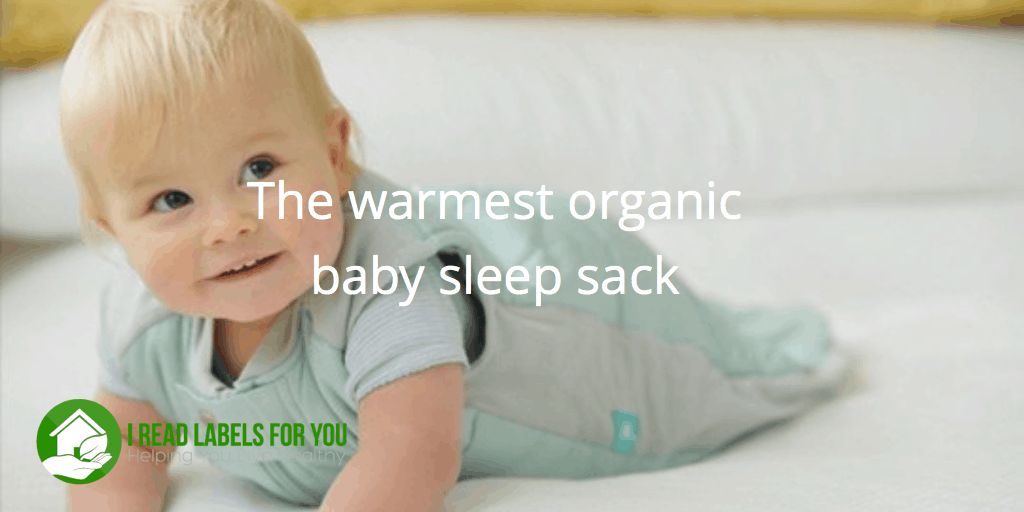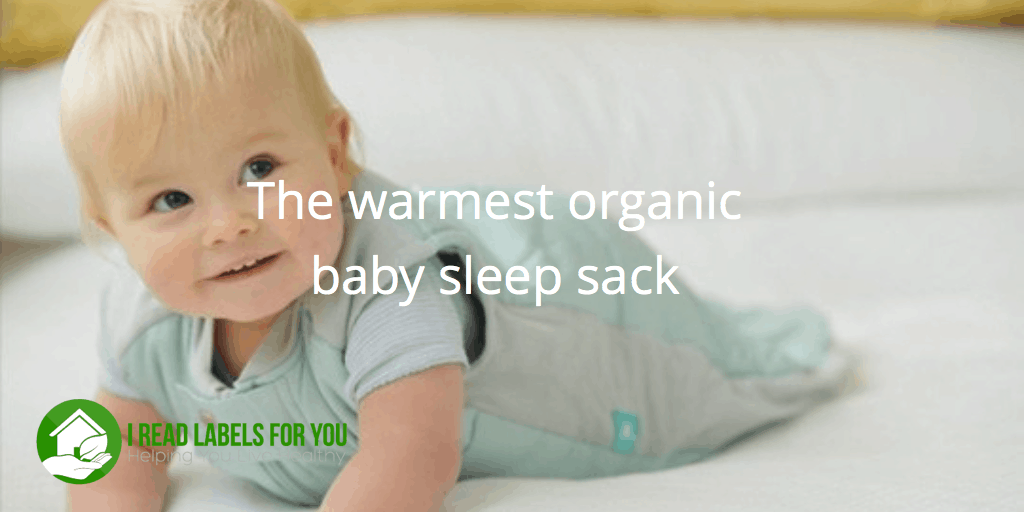 I remember the first night I stopped swaddling my baby, I dressed him in a cotton footie and a cotton sleep sack.  In the middle of the night his hands were cold like ice.  My heart broke.  After that, there were a series of purchases – some of them turned out to be a waste of money.  Oh, how I wish I had found this warm organic sleep slack by Ergo Pouch before I experimented with my baby and wasted my money.
This organic sleep sack is the warmest baby sleep sack I was able to find.  This warm organic baby sleep sack is designed to keep a baby warm at temperatures as low as 57F – 69F (depending on what type of pajamas a baby is wearing underneath).  It is that warm because essentially it is a quilted blanket filled with cotton batting. The warm organic baby sleep sack is made by the Australian company, Ergo Pouch.  They measure the warmth of their products in TOGs and the warmest sleep sack (such as this one) they make is 3.5 TOG.
Needless to say, this warm organic baby sleep sack is made of organic cotton that is free of harmful pesticides.  There are no flame retardant chemicals in this warm baby sleep sack.  By the way, to clarify the question some of the readers of my blog have asked, baby sleep sacks are considered bedding and thus do not have to meet the federal flame retardant standard (16 C.F.R. Parts 1615 and 1616) as baby pajamas do.  However, polyester sleep sacks might still have flame retardant chemicals built into polyester fabric during the manufacture of the polyester fabric.  Therefore, if you ask the sellers whether their polyester sleep sacks are treated with flame retardant chemicals, they may tell you "no" and they may be right, but this does not ensure that the sacks are truly flame-retardant free.
I am so happy that I found this warm organic baby sleep sack for my baby and that I can share my finding with you.  This warm organic baby sleep sack is well made and very comfy.  Its unique design allows a baby to move freely in it but at the same time it fits a baby snugly around the shoulders.  My boy loves it!  This warm organic baby sleep sack comes in two sizes: 2 months-12 months, and 12 months – 3 years, which means that you only have to buy it twice – and that helps to justify the slightly higher cost.  My little boy is using the same sack for a second winter.  Enjoy!
By the way, my husband reminded me last night that this product is so good that it formed the basis for the idea of this whole blog.  I was so happy to find it last year, that my husband said that I should tell the whole world.  So I am!
[columns] [span4]
[/span4][span4]
[/span4][/columns]
For more information about baby sleepwear, please read the "Natural Fleece Baby Pajamas" post.