This post may contain "affiliate links." This means if you click on the affiliate link and purchase the item, I'll receive a commission. I disclose this in accordance with the Federal Trade Commission's 16 CFR, Part 255. I only recommend products that passed my strict criteria. Read about my research methods in the Start Here page.
Last updated on April 12th, 2017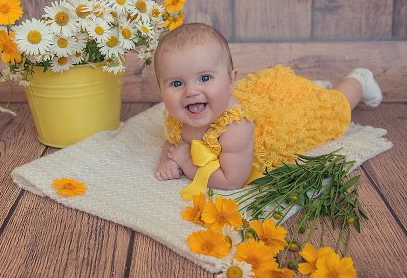 Some of you had concerns over the fact that Honest Co. toxin-free baby wipes are made in China. I looked into it and came to the conclusion that there was no reason to panic and stop using Honest Co. baby wipes. However, I asked you if you would be interested in my looking into baby wipes that are NOT made in China. You said, "yes." And so I did. After reading ingredients of all baby wipes available in the US, I chose these two companies. The ingredients of these toxin-free baby wipes met my high standards.
As you can imagine things that are not made in China can be costly. Personally, I've been washing my son in the sink with castile soap and reusable cloth wipes since he was born. You might try that, at least once in awhile, to reduce the amount of baby wipes you have to buy.
And without further ado I present you with my findings of toxin-free baby wipes.
Toxin-Free Baby Wipes: Natracare Organic Cotton Baby Wipes
Manufacturing Facility Location: Greece (part of European Union)
Ingredients: Aqua, Olus (oil from rapeseed), Glycerin (made from sugar), Lauryl Glucoside (coconut & sugar based), Polyglyceryl-2-dipolhydroxystearate (complex ester of glycerin & stearic acid), Prunus armeniaca (organic apricot essential oil), Levulinic acid (plant starch based – parfum ingredient from organic acids), Parfum (natural scent derived from several components e.g. geraniol, limonene), Sodium levulinate (plant derived fragrance), Sodium Chloride (salt),Terpineol (from plant oil), Limonene, Linalool, Chamomilla recutita (Organic chamomile), Maltodextrin (starch), Tilia cordata (Organic linden), Tocopherol (Vitamin E), Helianthus Annuus (Sunflower seed oil), Potassium sorbate (potassion salt of sorbic acid), Glyceryl oleate (glycerin & oleic acid), Dicaprylyl carbonate (solid plant-derived fat), Sodium phytate (salt – GM Free corn derived).
Baby Wipes Material: Certified organic cotton cloth – it can't get much better than that. (Actually, it can if organic cotton is grown using the principles of organic regenerative agriculture.
Notes by Manufacturer: Natracare wipes are dermatologically tested on humans with sensitive skin at a specialist testing center at a hospital specializing in dermatitis. The results of this testing was 100% clear from any reactions of sensitivity, allergy or dermatitis. The people that our wipes were tested on had sensitive skins and a tendency to dermatitis, which is why the results are so important.
What I Think About Ingredients: My immediate concern was about the perfume ingredients. If perfume is synthetic, it is a mixture of undisclosed ingredients that may include, among other things, very toxic phthalates. A company representative assured me that the perfume in Natracare wipes is not synthetic. It is a naturally occurring limonene and linalool contained in organic apricot, combined with organic chamomile and organic linden oils.
The other ingredients I always pay attention to in the baby wipes are preservatives. Because of the use of water, all baby wipes have to have preservatives. NatraCare uses potassium sorbate and sodium chloride (salt) to protect the baby wipes from mold and bacteria. Potassium sorbate is one of the "safer" preservatives, and is widely used in food (that doesn't mean I am advocating eating food with preservatives). I did not find any studies linking potassium sorbate with cancer or environmental problems. However, there is a study linking potassium sorbate with altering the DNA within human white blood cells.  In high concentration – around 10% – it may cause skin irritation, but I double-checked with Natracare and the concentration they use is way below that.
The cleanser used in the formulation of the toxin-free baby wipes is laurel glucoside. If you are a regular reader of this blog, you know that when saponified soap can't be used, the second best choice is the glucoside family of cleansers, as they do not have any contaminants and do not normally irritate the skin.
And I love the fact that these toxin-free baby wipes are biodegradable and compostable. They can be thrown into a compost bin!
And lastly, a big plus for me is that Natracare takes a public stand against GMOs (for more information, visit here).
Where to Buy: health stores and Amazon

Toxin-Free Baby Wipes: Jackson Reese Baby Wipes
Manufacturing Facility Location: United Kingdom
Ingredients: Aqua (Purified and Deionised Water),*Aloe Barbadensis Leaf Juice, Betaine, Caprylyl/Capryl Glucoside, Levulinic Acid, Sodium Levullinate, Glycerine, Potassium Sorbate (Preservative), Sodium Citrate, *Certified Organic Ingredients,* Aloe Vera Certified Organic by Mayacert
Baby Wipe Material: chlorine-free cloth made from wood pulp, 100% biodegradable and compostable
What I Think About the Ingredients: I have not found any concerning ingredients. I like that the cleanser is from the glucoside family, that the aloe vera is organic (otherwise it may have contaminants), and the preservative is potassium sorbate – the same preservative that NatraCare uses that we talked about earlier. The fabric of these toxin-free baby wipes is not as good as organic cotton, but a big plus is that it is chlorine-free and compostable. You can throw them away into your compost bin and feel good about it!
Where to Buy: Amazon
I did look at other so-called toxin-free baby wipes that are not made in China but their ingredients did not meet my high standards. An example is Nature Babycare Baby Wipes. They are made in Turkey. Ask me if you're interested in knowing more, and I will share my independent research with you.
For more information about baby wipes, read these posts:
Kirkland Signature Baby Wipes and Others
Huggies Baby Wipes – Safe or Toxic?
Hidden Ingredients in Baby Wipes
Products I Like – Biodegradable Baby Wipes
Are WaterWipes Baby Wipes Natural and Safe?
Naty Baby Wipes – Organic or Toxic?