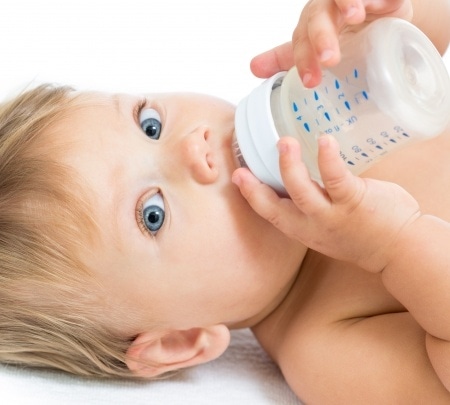 I went to see The Human Experiment movie this past Sunday at the Mill Valley Film Festival.  I came home feeling disturbed but also energized to keep educating people about toxic chemicals in consumer products and about non-toxic products.  The Human Experiment movie presents facts and personal stories that depict how the doings of the US chemical industry impact the health of everyone, including newborns.  Do you know that now babies are born pre-polluted and their umbilical cords contain many toxic industrial chemicals?  Do you know that more and more healthy and young women have problems conceiving?  Do you know that more and more young people who lead a healthy lifestyle get cancer?
The Human Experiment Movie Scare
In 1976, the Toxic Substances Control Act (TSCA) was passed by the Congress. The Human Experiment movie informs us that the TSCA accepted 62,000 chemicals that were on the market then as safe – just because they were already on the market.  Since then, the US chemical industry has added 20,000 more chemicals.  The TSCA left the Environmental Protection Agency (EPA) powerless.  Unlike in the pharmaceutical industry where a manufacturer is required to prove the safety of a new drug, a new chemical is considered safe unless the EPA proves that it is not.  The real problem is that the EPA has not been provided the resources to investigate the new chemicals that keep coming to the market.  In the meantime, we as consumers assume that products we buy every day have been tested for safety by someone, which this just isn't true.  Scary?  You bet.
Why do we think that products we use every day are safe?  The Human Experiment movie explains that chemical corporations are flush with billions of dollars and spend endless amounts of money to reach their goals consisting of making more money at the expense of our health.  Activists and non-profit organizations are not equal contenders to these corporations whose lobbying interests have enormous power. The Human Experiment movie reminds us of persuasive ad campaigns these corporations sponsored over the years featuring prosperous housewives using plastic dishes, happy families applying lead paint, cool people smoking, and flame retardant chemicals saving little kids from burning in a fire.
The Human Experiment Movie Hope
Is there hope?  I think so. The fact that The Human Experiment movie was created and sold out gives me hope.  The fact that movie stars like Sean Penn (who is the executive producer of The Human Experiment), Fran Drescher, and Jessica Alba educate us about the dangers of toxic chemicals, instead of promoting some toxic cosmetics and perfume, gives me hope.   The fact that green chemistry is a rapidly growing industry gives me hope.  The fact that active non-profit organizations like Teens Turning Green, MOMAS, and Sustainable Fairfax were in the audience gives me hope.
People are waking up and are starting to ask questions.  After The Human Experiment movie was over, during the Q and A session, a woman expressed her shock that a simple deodorant can be full of toxic chemicals.  And she wanted to know how and where to find out which products are safe to use.  I almost cried.  That's how much I wanted to tell her that I have been doing my blog for this purpose.  Fighting toxic chemicals has become my cause and not a day has gone by when I have not worked hard to bring you valuable information you can use to reduce your exposure to toxic chemicals.  For example, I compiled a list of toxic chemicals in cosmetics and personal care products.  And I have a lot of specific product recommendations in my Products I Like list.
Actions to Take Today
With our purchasing decisions, we vote every day.  Why wait for politicians to take action?  They can't even keep the government open for business.  Let's bring profits to corporations that make green products and let's give zero dollars to those that are making us, and our children, sick!  The Human Experiment movie has a website where they ask you in the month of October to get rid of triclosan, an extremely harmful chemical, from the hand soap you use.  Read ingredients on your liquid hand soap today, and if there is triclosan, stop using it.  By the way, there are many other toxic chemicals that may be in your hand soap.  For more information on liquid hand soap and the specific soaps that I endorse please see My Favorite Liquid Hand Soaps post.
We have to keep the conversation going.  Let your friends know that you started detoxifying your life and making our environment safer.  Please share this post with your friends.  Together we will make our environment less toxic!!!
[mc4wp_form]