This post may contain "affiliate links." This means if you click on the affiliate link and purchase the item, I'll receive a commission. I disclose this in accordance with the Federal Trade Commission's 16 CFR, Part 255. I only recommend products that passed my strict criteria. Read about my research methods in the Start Here page.
Last updated on November 2nd, 2015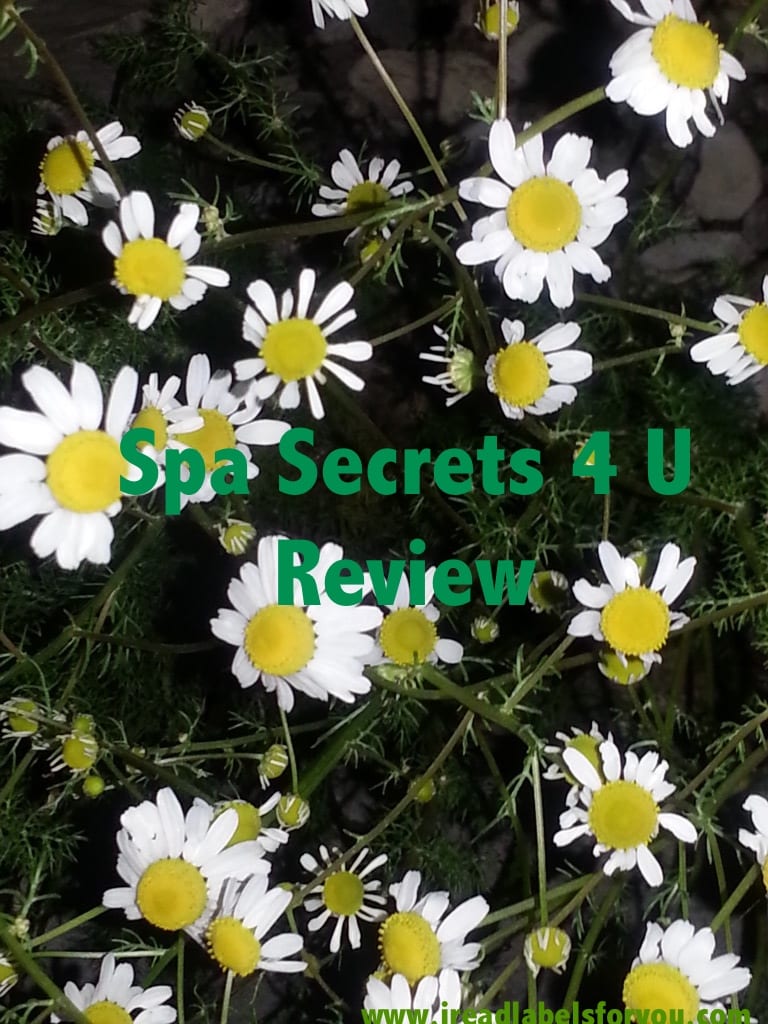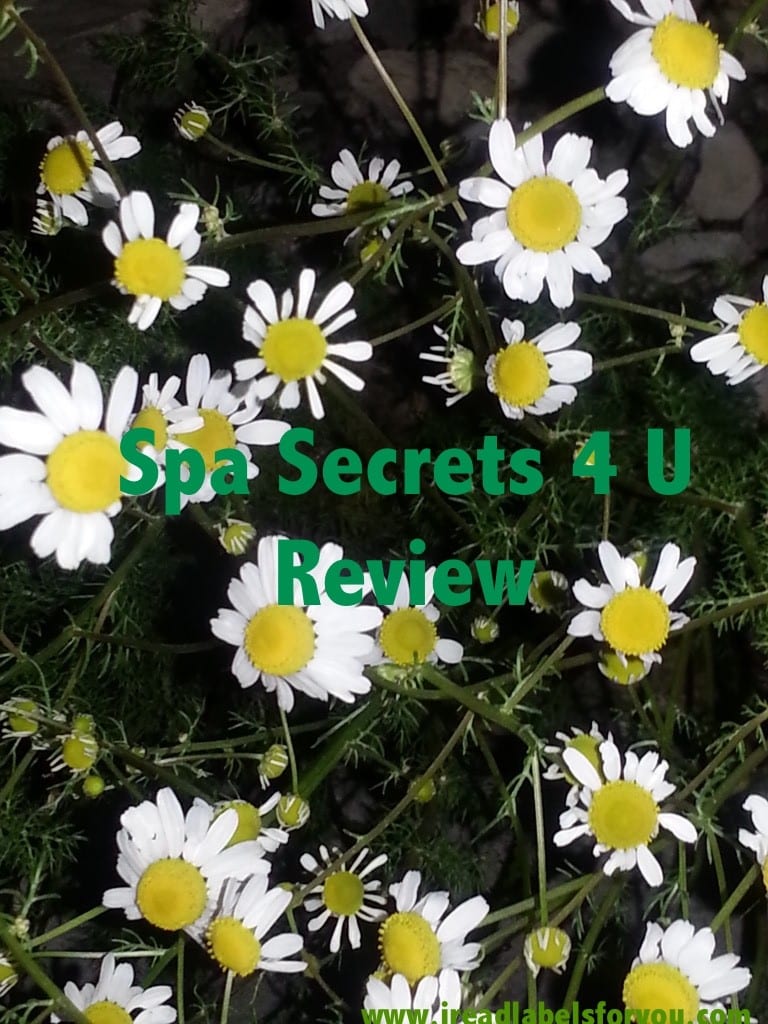 By the time I met Ms. Poppy Benavides, the owner and formulator of Spa Secrets 4 U skin care/personal care products, I had tried a lot of different products. Some of them disappointed me; other ones were so good that I was not looking for anything new… until I tried Spa Secrets 4 U products. In this post, I'm excited to share with you my experience with Spa Secrets 4 U Liquid Gold Youth Serum and offer you an opportunity to try it too for free as well as the other products by Spa Secrets 4 U.
Somebody asked me to advise her on how to find truly safe products. "Well, there is this ingredient reading process," I began by saying. But then I said that ultimately you'll know when you develop a trusting relationship with the maker of the product and notice how the product looks, smells, and make you feel over time.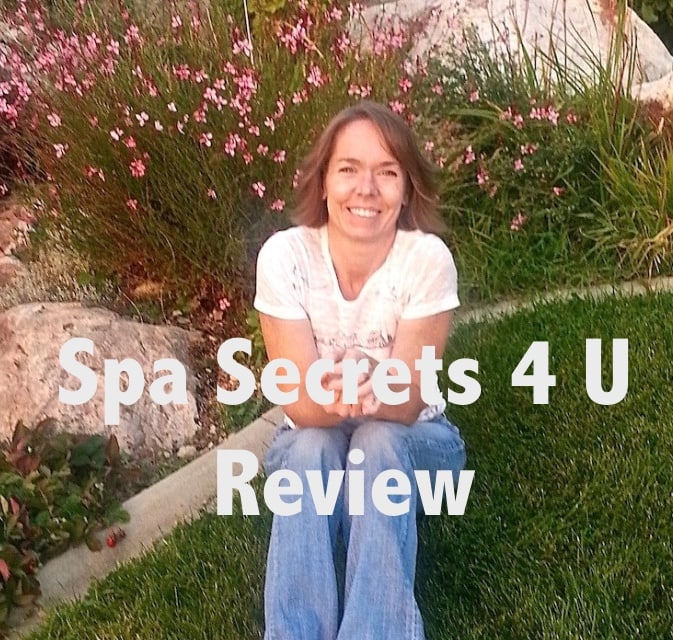 I've been in close touch with Ms. Poppy Bernavides for over half a year. Her business stems from her belief that we ought to live in harmony with nature and be kind to one another. Over the course of 6 months, we talked well beyond skin care. We've talked about bee populations, rainforest destruction, hydronics, and homeless shelters, among other things.
I often ask business owners what other products they use (i.e. products they do not make), which gives me a more complete understanding of their lifestyles. For as long as she remembers, Ms. Bernavides has used products she makes on her own, although unfortunately, she does not sell everything she makes. In fact, she started making products for her family, friends, and friends of friends to help them with a specific issue before she decided to do it as a business.
Spa Secrets 4 U Liquid Gold Youth Serum
With that said, let's talk about Spa Secrets 4 U Liquid Gold Youth Serum. This serum truly helps with my dry skin. My skin has been getting dry for the past few years (uh-oh, is it a sign of aging?! Luckily, I decided to get younger!). My skin is even drier during the winter. I put on the serum twice: in the morning and before going to bed, and as a result, I forget that I used to have dry skin.
The serum works throughout the day. It keeps wrinkles that are about to set from setting. It improves my complexion by improving circulation. I also noticed that my skin pores diminished. And I have no more peeling skin on my nose! And it gives my skin a healthy glow without feeling greasy or heavy on my skin.
Spa Secrets 4 U Serum's Ingredients
So what is this wonderful serum made of? Let's look at the ingredients.
pure essential oils: carrot seed*, clary sage*, cypress*, frankincense*, geranium*, ginger*, lavender*, lemongrass*, neroli*, peppermint*, rose geranium*, rosemary*/wild harvested: beeswax, propolis and royal jelly, chaga mushroom, horsetail, plantain/raw, unrefined, unprocessed and fair trade: cocoa butter*, shea butter*/organic, food grade carrier oils: apricot kernel*, argan*, avocado*, black seed*, raw unrefined coconut*, hemp seed*, carrier oils jojoba*, neem seed*, rosehip seed*, sea buckthorn*, tamanu* /botanicals: kelp*, ginko, gotu kola*, mangosteen*, maca*, ginger*, elderberry
*USDA Certified Organic

Essential oils: all the essential oils are certified organic and carefully chosen to achieve maximum benefits for the skin
Wild harvested: chaga mushroom, horsetail, plantain are harvested by Ms. Benavides personally in the mountains she lives close by; beeswax, propolis, and royal jelly come unbleached from the hives up in a local canyon, away from any developed land, up in a mountainside. The beehives don't produce a lot; she is the only person who is supplied by them.
Raw, Unrefined, Unprocessed And Fair Trade: coconut butter and shea butter: they are not only organic but unprocessed to preserve nutrition.
Organic, food grade carrier oils: carrier oils are used to infuse other ingredients; there is absolutely no water in the products, which means more value to you, no shipping cost associated with shipping water, and no strong preservative is needed.
Botanicals: they are certified organic, and if they are not, Ms. Benavides grows them organically, or harvests them in the neighboring mountains. She infused oils with them so there are solvents or water involved in the processing of herbs.
Preservative: Ms. Benavides uses Elderberry as a preservative. As you might know, elderberry is used as a homeopathic remedy and has proven to be effective at fighting viruses. Even mainstream stores like Walgreens sell elderberry syrup. The elderberry preservative derivation process is free of any solvents and other toxic chemicals.
Packaging: There is no plastic touching the product. The other products are packaged in compostable paper containers. Spa Secrets 4 U takes every effort to minimize environmental impact.
Conclusion About Spa Secrets 4 U
There are absolutely no ingredients that would be grown with pesticides, herbacides, or synthetic fertilizers. What is not certified organic is wild harvested or grown with organic practices. Ms. Benavides takes special efforts to use organic pure ingredients with very minimal processing to fully benefit from the nourishing power of nature.
My Other favorite products from Spa Secrets 4 U
Organic Oat and Honey Baby Body Bath
Original Thalasso Skin Spa Treatment, All Skin Types
All U Need Baby; Unscented Baby Shampoo
Where to Buy Spa Secrets 4 U Products
On the Spa Secrets 4 U website, 20% off coupon 'ireadlabels' through February 11, 2015.  By the way, I do not benefit from the sales of Spa Secrets 4 U in any way.
Giveaway!!!