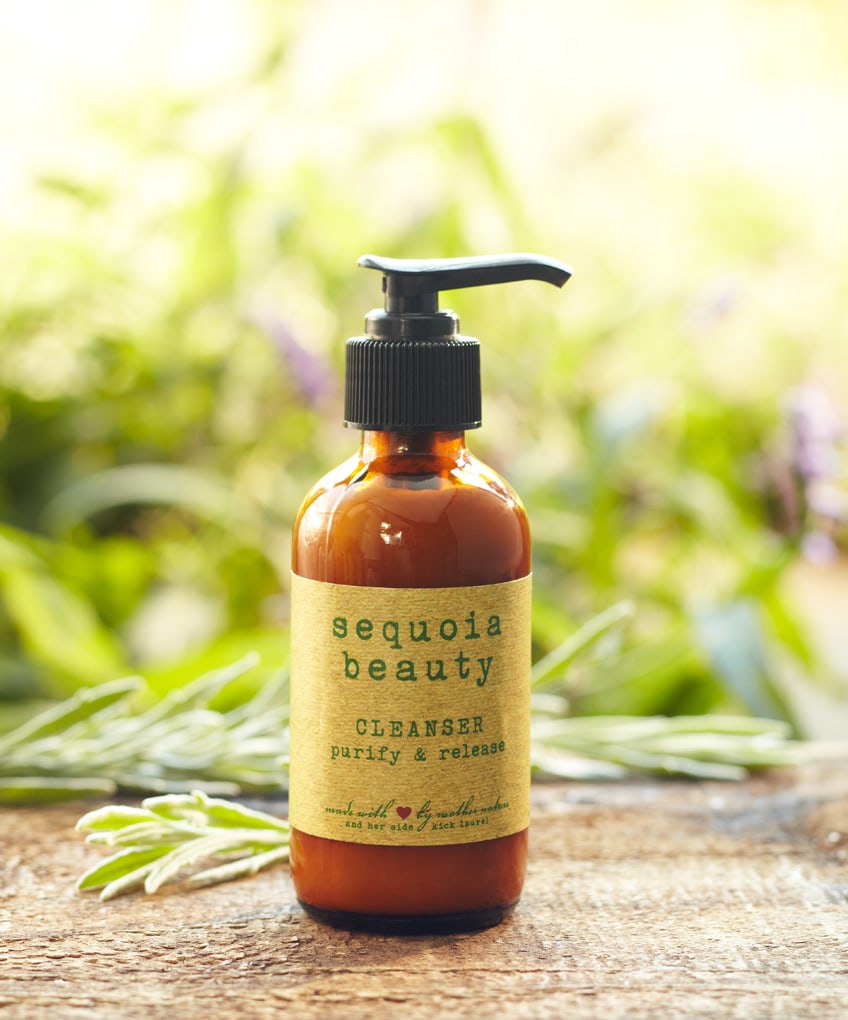 In this post I am going to share with you an amazing non-toxic blemish treatment I found and offer a discount code to the subscribers to my blog on this skin product line (even if you do not have acne, read on – the skin care products work wonders for any type of skin).
I remember the day I got my first pimple – August 28, 1990.  Since then, pimples had never left me.  There were times in my life they were so bad that I made up a parade of excuses to hide in my room so nobody could see my hideous face.  By my mid-thirties, I have exhausted all sorts of ways to get rid of acne, including absolutely crazy ones, and decided that it was time to stop throwing my money away on useless blemish treatment products.  And I reconciled to my fate of having blemished skin forever.  Until a few months ago…
First Introductions
Every Sunday my husband, my son and I go to a local farmers' market.  Since we had extra time left after buying our usual groceries, my husband suggested going exploring and he quickly found a tent with organic wines to explore. I headed to a table covered in numerous little glass bottles.  "I wonder if your products can help me get rid of acne," I said after I had skimmed numerous ingredients on a bottle I grabbed two or three times.  I ended up buying a cleanser, a toner, and an anti-inflammatory oil serum– the ingredients looked refreshingly safe and I have been on the lookout for non-toxic products to share with my blog readers.
After the first application, my skin felt so happy that I have a feeling I heard it say, "Mmm."  To tell you the truth, I was so skeptical at that point of my life that I did not pay attention to that.  The whole thing made very little sense to me – a cleanser that does not foam and has no soap, a toner that needs to be misted on your face, and an oil that is supposed to be put on already oily skin.  Is that a blemish treatment that truly works?  But I stuck to the regimen, morning and nighttime, and I believe in 3 days or so an absolute miracle happened – after over 20 years I was cured of acne.
What makes Sequoia Beauty products so effective as a blemish treatment?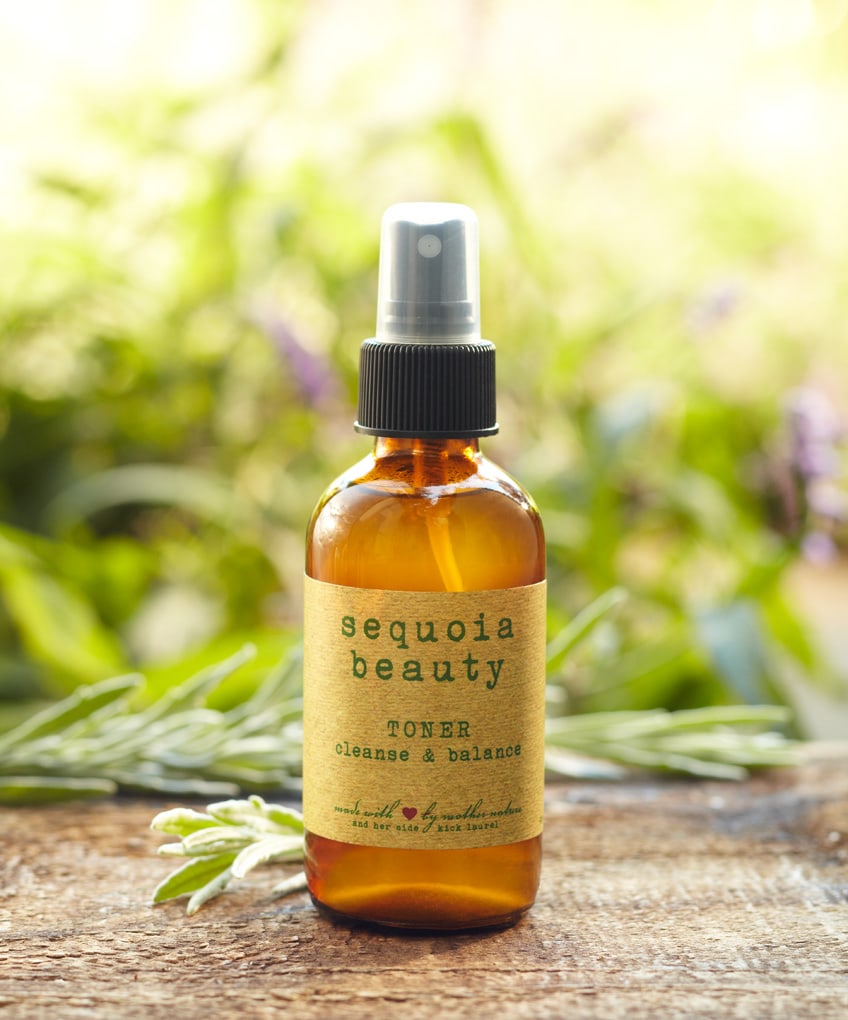 I believe the fact that Sequoia Beauty products treat the skin by giving it all the necessary nutrients, anti-oxidants, and hydration it needs to thrive on.  If you look at the main ingredients of any mainstream blemish treatment product, you will see salicylic acid, glycolic acid, denatured alcohol, etc – substances designed to burn and destroy the skin – alongside ingredients that increase the risk of allergies, hormone system disruption, cancer, and remain in the environment for decades without breaking down.  Do we seriously think that by destroying our skin, health, and the environment we improve our skin?  I was one of the people who could not understand the ridiculousness of this question for a long time.
The reason Sequoia Beauty does not use foaming cleansers or alcohols is that they strip the skin of the precious lipid layer – something the skin needs to regenerate and ultimately remain young and healthy.  Further, the more you strip, the more the skin fights back by producing more and more oil.  Trust me, you do not want to get into this fight with your skin.  You want to work with your skin by taming the excess of oil gently and letting your skin finds its balance.  After washing your face with the cleanser, next you spray your skin with a mist of herbal toner designed to treat and nourish.  Have you heard a dermatologist telling you not to touch your face so you do not aggravate the problem?   If so, that's one thing your dermatologist is right about.  What about applying oil to oily skin?  There is a "trick" to that too. The anti-inflammatory oil serum is designed remove inflammation naturally while penetrating the skin so quickly that it does not leave any oily layer behind that contributes to further break downs. The Sequoia Beauty oil serums do not have any emulsifiers or waxes that may prevent quick penetration.  That's why your mainstream blemish treatment skin care product producers may have to add synthetic skin penetrators to their product formulations.
Meeting the Owner/Formulator
As part of my investigation decided to meet with the owner of the company that makes these wonderful products (I found out she is also called the "formulator" – a term I learned during my research).  Her name is Laurel Shaffer.  (I will be publishing an interview with her soon.  Stay tuned!) She is a person who truly cares for the well-being of her customers and the environment.  Out of her passion for truly safe and effective skin care products, she founded a business that keeps on thriving.  She generously offered 10 percent discount to my blog subscribers (subscribe if you have not yet and contact me for the discount code).   Happy shopping!  You can buy these wonderful products on the Sequoia Beauty website.  The Sequoia Beauty products are made for any type of skin.  Enjoy!
Disclaimer:  although I have achieved a great result and love these blemish treatment products, individual results of these blemish treatment may vary.  There are so many other factors to consider that are not the scope of this blog post: your diet, genetics, lifestyle choices, the quality of water, other products you may use, such as sunscreens, makeup, foundation, shampoo, etc.  I do not guarantee or warranty them in any way.  My husband the lawyer wants me to emphasize this: I DO NOT WARRANTY OR MAKE ANY GUARANTEES, AND SPECIFICALLY DISCLAIM ANY AND ALL WARRANTIES INCLUDING, BUT NOT LIMITED TO, THE WARRANTIES OF MERCHANTABILITY OR FITNESS FOR A PARTICULAR PURPOSE.  But I do highly recommend that you try these wonderful products to see if they are right for you!
[mc4wp_form]