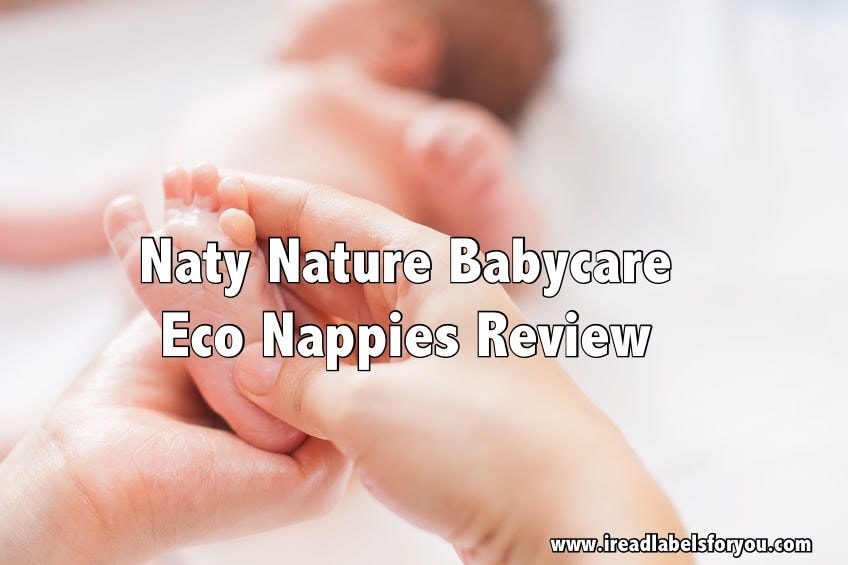 Naty Sensitive Unscented Baby Wipes have been reformulated. In the old formula, I was concerned about benzyl alcohol and propylene glycol, because they are both associated with contact allergy. The great news is that the new formula of the Naty Unscented Baby Wipes does not include them anymore. So let's see what changes took place, making these unscented baby wipes safer.
Have you ever wondered why baby wipes have so many ingredients?
Here is the gist of it in a nutshell. The primary purpose of baby wipes is to clean the skin. So there are ingredients to do that.
There are also ingredients that help condition, moisturize, and heal your baby's skin.
All wet disposable baby wipes also always have to contain water, which creates a breeding ground for bacteria and mold. To prevent bacteria and mold from growing, preservatives have to be used. I believe the worst preservative that can still be found in baby wipes (link to Target baby wipes) is a preservative that releases small amounts of carcinogenic and highly allergic formaldehyde into the baby wipes over time. To read about how to spot the formaldehyde-releasing preservatives, head over here.
And lastly, there are other ingredients in baby wipes that keep them moist, help them glide across the baby's skin, and adjust pH.
It is also important to look into what the manufacturer uses to make the baby wipes cloth.  Do you know that often it is made of plastic?
I rated over 30 baby wipes based on my opinions regarding the relative safety of their ingredients and cloths. You can download the Baby Wipes Rating List here.
With this said, let's talk about Naty Unscented Baby Wipes ingredients.
The ingredients of the Naty unscented baby wipes are not disclosed on the website – only on the package, which is hard to read.  I emailed the company and they emailed me a list of ingredients on January 5, 2018.
Here is a full list of Naty Unscented Baby Wipes Ingredients as of January 5, 2018:
Water, Gluconolactone, Potassium Sorbate, Propanediol, Sodium Benzoate, Caprylyl/Capryl Glucoside, Maltodextrin, Aloe Barbadensis Leaf Juice, Chamomilla Recutita (Matricaria) Flower Extract, Calcium Gluconate, Citric Acid
Water: innocuous, except that because there is water, preservatives are needed and many of them are irritating to the skin.
Gluconolactone: According to Lotion Crafter, gluconolactone is a fermented food starch often derived from corn via a fermentation process. It is generally considered suitable for all skin types, including sensitive skin, and is non-irritating and antioxidant. It is also used as part of the preservation system in these sensitive unscented baby wipes.
Potassium Sorbate: an anti-mold preservative, it is not known to be an allergen or irritant. It is rated 3 out of 10 in the Skin Deep database. It is also used to preserve food products. However, there is one study (and only ONE study) that found that it can alter the DNA within white blood cells.
Propanediol: rated 1 with fair data in the Skin Deep database. It is related to propylene glycol but appears to have a slightly different molecular structure. Unlike propylene glycol, propanediol is not listed in the American Contact Dermatitis Society Core Allergen Series, nor did I find any sufficient information linking it with irritation or allergic contact dermatitis. It appears that propanediol has much less potential to cause irritation than propylene glycol. This study found that it causes no skin irritation in concentrations as high as 75%.
Sodium Benzoate: a common antibacterial preservative. Now Naty Unscented Baby Wipes do not contain benzyl alcohol and use Sodium Benzoate instead. This is a big improvement. However, in 2017, sodium benzoate was added to the American Contact Dermatitis Society Core Allergen Series as one of the allergens. They say that it increases the risk of an allergic reaction if used in concentrations over 5%. I do not have information as to how much is used in the Naty Sensitive Unscented baby wipes. So if you see that your baby's skin is irritated, in my opinion, I would discontinue the use of the wipes immediately.
Caprylyl/Capryl Glucoside: rated 1 with limited data in the Skin Deep database. It is a cleansing agent in these unscented baby wipes. It is one of the safest synthetic cleansing agents I see and is not known to contain 1,4-dioxane contaminants.
Maltodextrin: It is a type of glucose and a common food additive. It is rated 1 with fair data in the Skin Deep database.
Aloe Barbadensis Leaf Juice: a skin conditioner, often used in baby wipes. It would be better if it were organic though.
Chamomilla Recutita (Matricaria) Flower Extract: a good anti-inflammatory herb.
Calcium Gluconate: a skin conditioning ingredient, and is rated 1 with fair data in the Skin Deep database.
Citric Acid: used as a pH adjuster. In small doses, such as those used to adjust the pH, it is not supposed to irritate the skin.
In my opinion, the safety of the ingredients of Naty Sensitive Unscented Baby Wipes has improved to the extent that this is the first time I am recommending them and adding an Amazon link to them. This is my second time writing about them, but the first time I did not recommend them.  Now, the ingredients used are among the safest. Way to go, Naty!
But are they the best?  Are they good enough for your baby? Could you get safer baby wipes for your baby? How do these unscented baby wipes fit on a relative scale? In order to answer these questions, I delve into each ingredient in over 30 different baby wipes in a spreadsheet.  Many of my blog readers find this Baby Wipes Rating List very helpful to shop for baby wipes with confidence and speed.  You can read their testimonials on the website page here.  So to learn more about these unscented baby wipes, including their cloth material and what country they are made in, please download the Baby Wipes Rating List here.
Where to buy Naty Unscented Baby Wipes
If you think you do not need to explore the baby wipes more at this point in time, you can buy them on Amazon
If you have used them recently, please let us know in the comments what you think.  By the way, make sure to look at the timestamp of the comments.  If they are before 2018, those comment on the old formulations of the Naty baby wipes.
Want to know how these baby wipes compare with others!
Here is a list of other baby wipes posts:
Hidden Ingredients in Baby Wipes
Huggies Baby Wipes – Safe or Toxic?
Kirkland Signature Baby Wipes and Others
Pampers Sensitive Baby Wipes: Safe or Toxic?
Products I Like – Biodegradable Baby Wipes
Products I Like – Toxin-Free Baby Wipes Not Made in China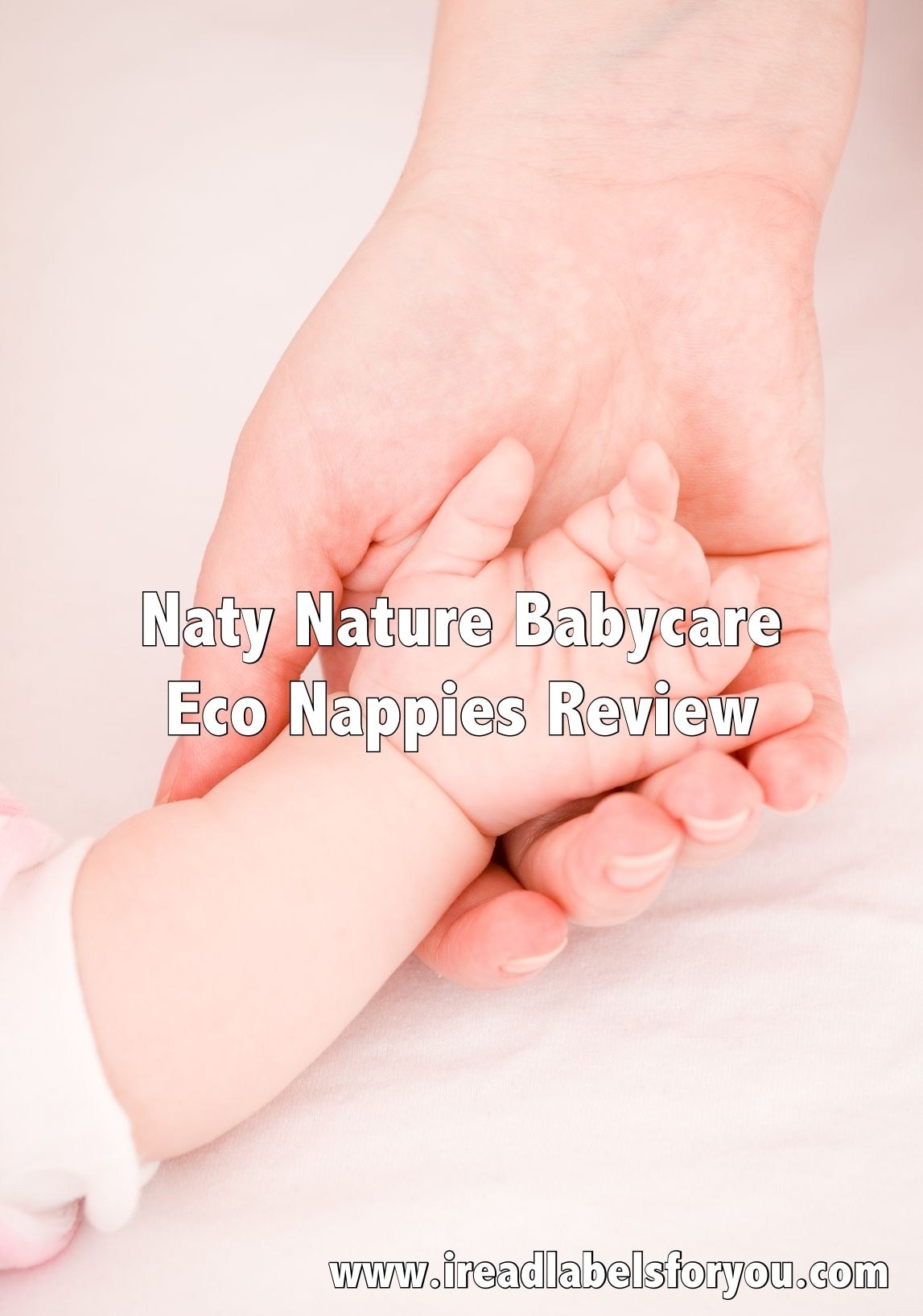 Let's start creating a healthy home today!
When you join the I Read Labels For You community, you'll receive weekly emails with inspiration, exclusive content and coupons to gain clarity and confidence to create a healthy home. Plus, you'll get the FREE guide: "5 Powerful Steps to a Non-Toxic Home You Can Take Today!"
"I find your knowledge so helpful, to the point and like a gold mine. You have saved me so much time and have taught me so much." Toni