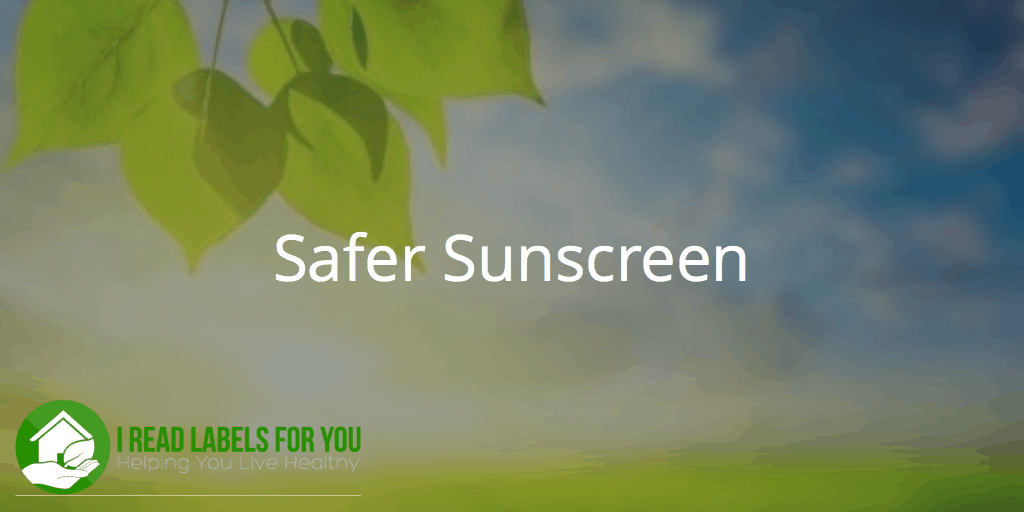 As we move nearer to summer, the sun is shining more than ever. While it is good to feel the sun on your skin, we have to enjoy it responsibly. Did you know that in the past 35 years the rate of melanoma (skin cancer) among American adults has tripled, from 7.89 per 100,000 in 1975 to 23.57 in 2010, according to the National Cancer Institute? And the main contributing factor to the increased risk of skin cancers is excessive exposure to the sun. So in this post, I'd like to share with you my favorite safe sunscreen.
I love Badger sunscreen. I chose this safe sunscreen based on my 5 strict criteria: non-nanoparticle zinc oxide (the size of particles more than 100 nanometers), excellent UVA protection, good UVB protection, absolutely no questionable inactive ingredients, and a reasonable price.
Non-Nanoparticle Zinc Oxide Makes Safe Sunscreen
The active ingredient (that actually protects us from the sun radiation) of this safe sunscreen is zinc oxide. The zinc oxide used in it is non-nanoparticle; in other words, it does not have nano particles (very small particles). Nano particles may penetrate the skin and damage DNA.
Excellent UVA Protection and Good UVB Protection
UVA radiation does not burn the skin like UVB does. It is sneaky. Also, UVA protection is not linked to the SPF value; in other words, the higher SPF value does not mean better UVA protection.  At the same time, UVA radiation is very harmful and may be even more harmful than UVB because it affects deeper layers of skin. Thus, I wanted a sunscreen with excellent UVA protection.
Absolutely No Questionable Inactive Ingredients
There is no water in this safe sun screen formulation so there is no need for any preservatives, often a source of concern. There are no emulsifying agents either. I believe organic beeswax acts as an emulsifier in the cream. The other ingredients include a combination of organic sunflower Oil, organic jojoba oil, organic seabuckthorn, organic calendula, organic chamomile essential oil, and vitamin E derived from sunflowers depending on a formulation. (Badger carries baby, kids, active, and sport formulations.) So as you can see nothing to worry about. Instead, all those ingredients are known for their healing properties. Here is a good study on seabuckthorn. 
Reasonable Price
The price is $15.99 for 2.9 oz tube. You can purchase this safe sunscreen at MightyNest or Amazon.


Let's start creating a healthy home today!
When you join the I Read Labels For You community, you'll receive weekly emails with inspiration, exclusive content and coupons to gain clarity and confidence to create a healthy home. Plus, you'll get the FREE guide: "5 Powerful Steps to a Non-Toxic Home You Can Take Today!"
"I find your knowledge so helpful, to the point and like a gold mine. You have saved me so much time and have taught me so much." Toni