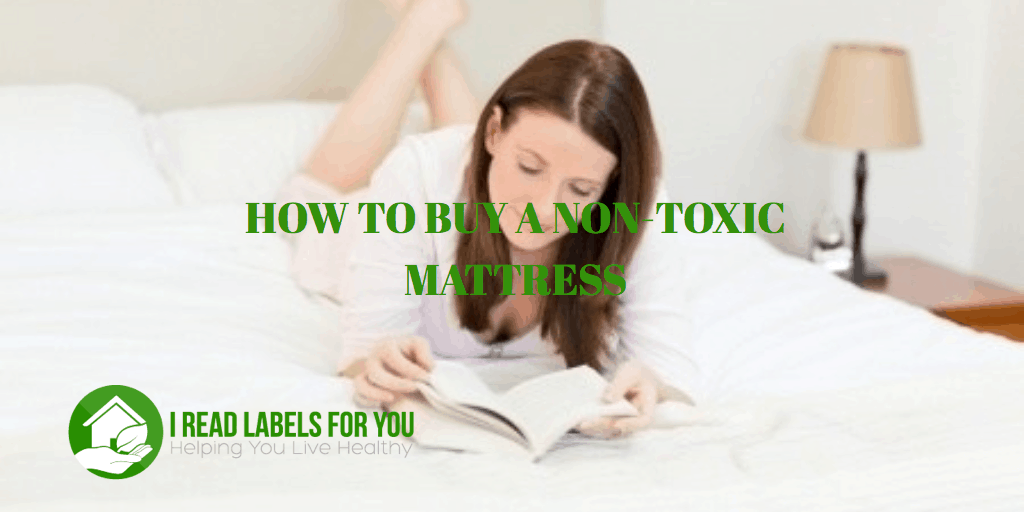 A truly non-toxic mattress not only won't contribute to any potential health problems, but will also promote a sleep that rejuvenates the body and mind as a whole.  Do you know that most conventional mattresses may be made fully from materials supplied by the petroleum industry?  Can sleeping on petroleum-based material be healthy? Petroleum foam (e.g. polyurethane foam) emits VOCs (volatile organic compounds) that pose an array of potential health problems from eye irritation and allergies to cancer.  Moreover, petroleum does not regulate body temperature and thus does not make us feel comfortable and cozy enough to achieve the optimum rest.   In this post, I will provide you with a list of questions you can take to a mattress seller to make sure that you are buying a truly non-toxic mattress.
How is the mattress able to pass the Federal Open Flame Mattress Flammability Standard?
The Federal Open Flame Mattress Flammability Standard, 16 CFR 1633, went into effect in July 2007.  The test is so severe (it is not a cigarette test but a test designed to imitate burning clothes) that adding flame retardant chemicals to the mattress foam does not prevent a mattress from igniting.  So if the seller tells you that there are no flame retardant chemicals in the foam, do not stop there.
By the way, I do not mean to make you paranoid but I personally grew wary of polyurethane foam (a foam made of petroleum) on so many levels including the possibility of it containing flame retardant chemicals. Once in awhile independent researchers test products (when they have resources) and sometimes these tests reveal the presence of flame retardant chemicals in polyurethane foam when they are not actually needed to be there to pass any fire standards.  For a example, sleeping pillows are not included in any flammability standards; yet, toxic flame retardant chemicals may be found in them.  My guess is that polyurethane foam is pre-treated with flame retardant chemicals before it is decided where it is going to be used.
Most like likely the seller will tell you that a special barrier was built that wraps around the mattress and allows passing the open flame test.  Although this method is a step-up from simply adding super toxic flame retardant chemicals, do not stop your questioning there – there might be some hidden dangers in the barrier of so-called non-toxic mattress. What should you ask next?
What is the mattress barrier made of?  Are the barrier materials treated with any chemicals?
If the seller tells you about a special barrier built to allow the mattress to pass the open fire flammability test, inquire about the specifics of the barrier.  A common practice is to treat cotton used to build the barrier with chemicals such as boric acid (yes, the same boric acid used to kill rodents), antimony, and other chemicals that are not as toxic and deadly as halogenated flame retardant chemicals but yet do not contribute to a healthy rest.
Is the barrier fabric designed to be fire resistant?
Here is another trick of the trade I learned.  Let's say that the seller tells you there are no added chemicals in the mattress barrier.  Unfortunately, even then you can not rest easy.  Manufacturers sometimes make the barrier from synthetic fabric designed to be flame retardant; in other words, it was made with flame retardant chemicals to begin with.   Yes – it is a little bit better technology in the sense that flame retardant chemicals are probably least likely to separate from the fabric and ultimately be inhaled or absorbed by our bodies.  But the even if this is true, the use of the chemicals does not alleviate environmental concerns.
Ideally, what you want to hear is that the non-toxic mattress barrier is made from wool — and preferably organic wool without the use of any chemicals.  Wool has natural flame retardant properties and is widely utilized by the non-toxic mattress industry to pass the open flame test.  To be exact here, wool does not burn but it is in a way self-extinguishing – the flames are not sustainable.
What is the foam of the mattress made of?
After you are done with questions around the open flame test, you should inquire about other materials the non-toxic mattress is made of.  Foam is a big part of any mattress.  The disadvantages of petroleum foam (aka polyurethane or polyethylene foam) are as follows: the use of an unsustainable resource — petroleum; the emission of toxic gasses called VOCs (volatile organic compounds); the inability to regulate body temperature; anti-mildew properties; and a short life due to sagging.  The only advantage is cheap cost.  What should you want instead of petroleum foam?
Natural latex foam is a great alternative for a non-toxic mattress.  Make sure that the foam is actually natural latex, meaning that it is made from the milk sap of the Hevea Brasiliensis or Rubber Tree, not some kind of another type of petroleum-derived product.  Among other things, natural latex is so durable and resilient that there is no need for a spring system to support the foam.  Keep in mind though that while natural latex is way better than polyurethane foam, it is not absolutely void of VOCs.  That's why for crib mattresses I recommend latex-free mattresses.
Organic wool is another great alternative to petroleum foam for a non-toxic mattress.  Why?  Besides natural flame retardant properties and body temperature regulating abilities, wool is credited with helping relieve painful pressure points, back pains and arthritis, helping your body relax, and even is associated with the ability to slow down the heart rate, which contributes to deeper sleep.
Is the wool organic?
It is important to inquire whether the wool is organic because wool might contain chemicals used to process it and these chemicals may cause allergies.  The best scenario is to see an organic wool certification.
Is there any innerspring system in this mattress?
One of the benefits of writing a popular blog is that I receive a lot of emails from readers.  I have heard from a lot of people who bought mattresses made of 100% latex without innersprings, saying that they are not comfortable, which makes sense to me.  I believe that innersprings help provide proper spinal alignment and support.  My husband and I bought an innersprings mattress and we love it!  My recommendation is that if you decide to go for a mattress without innersprings, that you test it thoroughly beforehand and make sure the seller has a sufficient return policy if you find it uncomfortable.
What type of glue and dyes are used in the non-toxic mattress?
Another good question to ask is about glues and dyes.  You do not want glues that contain formaldehyde, a chemical known to the State of California to cause cancer.  Make sure you get as much of information about the glue, ideally the name of the glue and the list of its ingredients.  It is also good to know that fabrics are not bleached with chlorine, which contributes to pollution by dioxins, which are also carcinogens.
Where are the non-toxic mattresses made?  Are there other type of mattresses made in the facility?
You want to make sure that there is no cross contamination and hopefully the facility is used to produce only non-toxic mattresses.
To read more, visit here:
Non-Toxic Crib Mattress Review
Sealy Soybean EverEdge Foam-Core Mattress – Safe or Toxic?
If you found a mattress you like but would like to run it by me before you make a leap, contact me for a phone consultation.
Let's start creating a healthy home today!
When you join the I Read Labels For You community, you'll receive weekly emails with inspiration, exclusive content and coupons to gain clarity and confidence to create a healthy home. Plus, you'll get the FREE guide: "5 Powerful Steps to a Non-Toxic Home You Can Take Today!"
"I find your knowledge so helpful, to the point and like a gold mine. You have saved me so much time and have taught me so much." Toni