Do you want to hear something funny? Here is a conversation I had the other day with the maker of a boar bristle hair brush.
Is the hair brush 100% boar hair?
Yes, it is 100% reinforced boar hair.
What is it reinforced with?
With nylon.
So, it is a blend then
Yes, but the boar hair is 100% boar hair.
The gist of this dialogue is that if you are looking for a "100% boar hair" hair brush, you might encounter some obstacles. Be vigilant. Always check with the manufacturer directly.
In this post, I want to share with you my research on boar bristle hair brushes so you do not end up with 4 boar bristle hair brushes like I did. The reason I got interested in boar hair brushes is that boar bristle does damage the hair.  With boar hair brushing, my hair is shinier, smoother, and healthier.  I wanted to find a 100% boar bristle hair brush without nylon, not made in China, and at a reasonable price. (I wasn't willing to pay over $100 for a hair brush.) Here are the results of my research.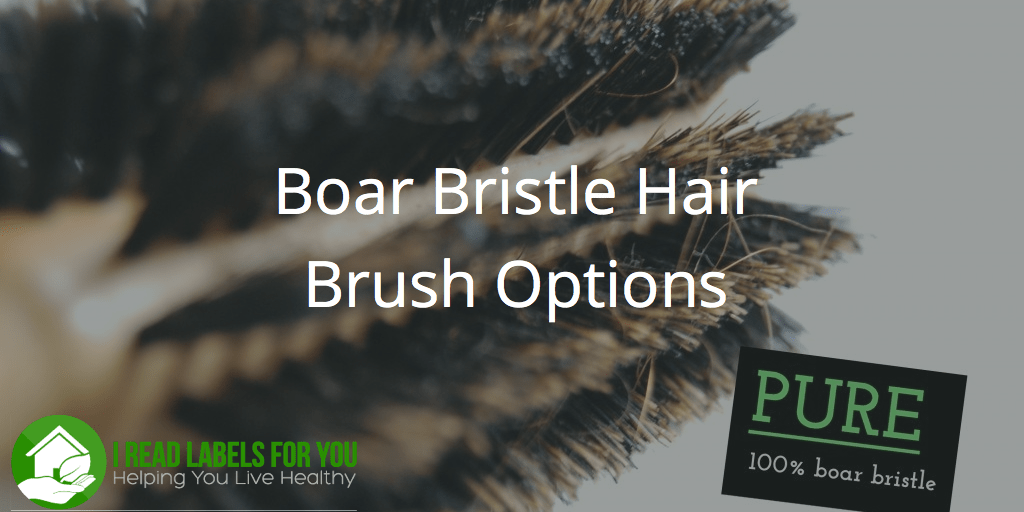 Acca Kappa Professional Hair Brush #944
This is a 100% boar hair and it is NOT made in China. The boar hair is very firm, and almost seems reinforced. The problem is that the boar bristle is on the shorter side, so if you have very thick hair, this brush might not work very well. It works on my long hair of medium thickness. It massages my scalp very well. The cushion is made of natural rubber. And the price is affordable.
Deville Hair Brush, 2.5 inch, #316
This boar bristle hair brush works perfectly! It is made with 100% boar hair without reinforcement. The boar hair is strong and long enough to get the job done. I use it for both combing and styling. I wish this boar bristle hair brush were not made in China, though.
Spornette Boar Bristle Hair Brush
Deville boar bristle hair brushes are carried by Spornette. In the Spornette collection of boar hair brushes, there are brushes made in Italy. They are reinforced with nylon, though.
Ibiza Boar Hair Brush
And lastly, after I had expended my budget for brushes, one of this blog's readers shared her great experience with Ibiza hair brushes. The Amazon reviews are excellent. The brushes are made in Italy. They are not 100% boar hair though. But at this point, my theory is you can still get the benefits of boar hair as long as the nylon is not longer than the boar hair.
Conclusion About Boar Bristle Hair Brushes
In my experience, you have to make some tradeoffs. I have not been able to find a brush that combines all of my desired elements, including a 100% boar bristle hair brush, not made in China, works on my hair, and that costs a reasonable price. I hope this discussion has helped shed some light on boar bristle hair brushes so you can buy one you will love and use for a very long time.
I love mine so much that I am not going to blow dry my hair at a hairdresser before my birthday party next weekend. I'm just going to brush it with my boar bristle hair brush!  For the benefits of boar bristle hair brushes, read my summary, here.
Let's start creating a healthy home today!
When you join the I Read Labels For You community, you'll receive weekly emails with inspiration, exclusive content and coupons to gain clarity and confidence to create a healthy home. Plus, you'll get the FREE guide: "5 Powerful Steps to a Non-Toxic Home You Can Take Today!"
"I find your knowledge so helpful, to the point and like a gold mine. You have saved me so much time and have taught me so much." Toni