This post may contain "affiliate links." This means if you click on the affiliate link and purchase the item, I'll receive a commission. I disclose this in accordance with the Federal Trade Commission's 16 CFR, Part 255. I only recommend products that passed my strict criteria. Read about my research methods in the Start Here page.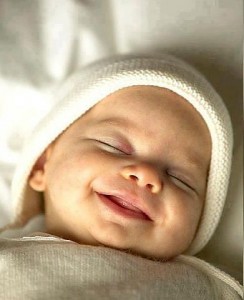 You may have noticed that almost everyone you know knows someone who has been touched by cancer, autoimmune disease, birth defects, asthma, and other illnesses. Scientists now know that the major uptick in these sometimes-deadly diseases is due to environmental dangers – i.e toxic chemicals. The amount of information out there can be overwhelming at times; can't I just buy products that are "all natural, and be fully protected? Sadly, the answer is "no." But there are some easy steps you can take to significantly reduce your exposure to toxins in your home. Here are my six top recommendations to detoxify your home.
Detoxify: Open Your Windows!
According to the US EPA (Environmental Protection Agency), even in highly industrial areas, indoor air is 2-5 more polluted than outdoor air by pollutants called VOCs (volatile organic compounds). There are different kinds. Some of them may cause short-term health effects, while others may increase the risk of cancer. VOCs are emitted by all kinds of objects in our house such as paints, lacquers, paint strippers, dry cleaned clothes, pressed wood, cleaning supplies, pesticides, building materials, upholstered furniture, copiers, printers, glues, permanent markers, photographic solutions, etc.
In my blog, I strive to recommend products with zero VOCs. When you buy new products, make sure you buy zero VOC-products. But today, even right now, you can significantly reduce exposure to VOCs simply by ventilating your dwelling. Is it freezing outside? No problem. Creating a draft for 5 minutes a day will help out a lot.
More information:
Introduction to Indoor Air Quality by the EPA
Detoxify: Dust Your Place!
Have you heard about flame retardant chemicals? They are commonly found in upholstered furniture and electronics. Flame retardant chemicals used to be added to upholstered furniture to pass California's Flammability Regulation (TB 117). In 2013, TB 117 was updated so that flame retardant chemicals do not need to be added. However, they are not prohibited. (Always ask whether the cushions contain flame retardant chemicals when you buy new furniture.) And flame retardants are still in TV sets and other electronics. Numerous studies of flame retardant chemicals have raised concerns as to the toxicity of those chemicals and possible side effects associated with continued exposure, including cancer, thyroid disease, developmental problems in children, and reproductive defects among others. The problem with flame retardants is that they shed, and create some of the dust in our homes. Dust frequently with a moist cloth so the dust particals don't get airborne.
For more information:
TB 117-2013: What Does It Mean For You?
Products I Like – Non-Toxic Upholstered Furniture
Green Science Policy Institute
Detoxify: Stop pollutants at the door!
Experts estimate that 30 to 40 percent of contaminants in our home are brought in from outside. These contaminants include lead-contaminated dirt, pesticides, fertilizers, animal feces, cigarette ash, gasoline, coal tar, insect fragments, pollen, and others. They also include pollen, pet dander and other common allergen triggers. Shoes are a common way we bring outdoor pollutants into our homes.
You can do two things. Leave your shoes at the door and wear comfortable slippers at home. If you know that would not work for you and your guests for some reason, design a powerful doormat system. According to the EPA, 85% of dirt and contaminants can be removed with a properly designed door mat. Removing your shoes is especially important if your home has wall-to-wall carpet and/or if you have small children who spend a lot of time on the floor.
For more information:
Cozy Wool Slippers
Detoxify: Clean your house toxin-free! 
Most cleaning products are dangerous to your health.  You can tell simply by reading the warning statements on the labels.  Some cleaning products cause immediate hazards such as skin or respiratory irritation, watery eyes, chemical burns, or even death.  According to the the US Poison Control Center, in 2000, cleaning products were responsible for nearly 10% of toxic exposures. More than half of those exposures involved children under 6.  There is another group of cleaning products that do not pose immediate danger and thus might not have the warning statements; however, they might be associated with chronic or long-term effects such as allergies, hormone disruption, reproductive problems, and cancer. Did you know that the National Environmental Health Association published a study that revealed that regular use of basic household cleaning products doubles the risk of breast cancer? Doubles!
Even so-called green, non-toxic, eco-friendly, natural cleaning supplies might not be always good for our health and the environment.  The reason is that terms like "green," "non-toxic," "eco-friendly," "organic," and "natural" do not have legal definitions; in other words, manufacturers can say virtually anything they want on their product labels to sell their products.  So be careful and contact manufacturers requesting certain ingredients, which might be difficult to do.  Also, even the cleaning products that are relatively non-toxic might contain surfactants (aka cleansers) that irritate skin and cause eczema.
The great news is that you can clean your house with vinegar, baking soda, castile soap, and… vodka, believe it or not. You will save a lot of money, too.
For more information:
Detoxify: Avoid fragrance!
Fragrance is one of the most common home pollutants. They are found in cleaning products, and personal care products as well. Manufacturers are not required by law to disclose what are in their fragrance mixes. Fragrance mixes have been associated with allergies, dermatitis, respiratory distress and potential effects on the reproductive system. If you like fragrance, use products scented with essential oils.
All the products I recommend on my blog are either scent-free or scented with essential oils. Start today by reading the label on your dishwashing liquid. Does it have the word "perfume" or "fragrance"in it? If it does not say that the fragrance comes from essential oil, then most likely it is synthetic. You might consider replacing your dishwashing liquid.
For more information:
Products I Like – Dishwashing Liquid
Detoxify: Subscribe to this blog!
I started this blog a couple of years ago after we had a baby. My family had been touched by cancer and I had an autoimmune disease called Hashimoto's Thyroiditis, and I wanted to do what I could to help ensure that our lives are as toxin-free as possible. Over this time, I have learned a lot of information and have tested, and used, a lot of non-toxic (and so-called non-toxic) products. Let me be your partner in this process. Each week, I publish 1-2 posts, usually about products and ways you can use to reduce your exposure to toxins, and look and feel your best. Subscribing is easy. You can click fill out the super easy form below, or simply email me your e-mail address and I will add you myself.
[mc4wp_form]
Congratulations!
You are way ahead of lot of people. Let me know how you made the changes. Do not be a stranger. And take time to feel good about the changes you have made.   It is important!  After you have done that though, look around for more information on my blog or ask me what is next. Or perhaps my next newsletter will inspire you to do more. Remember, living a non-toxic lifestyle is a journey; come join the thousands of people who read this blog every day!